These scenic bike trails are fun, fun, fun!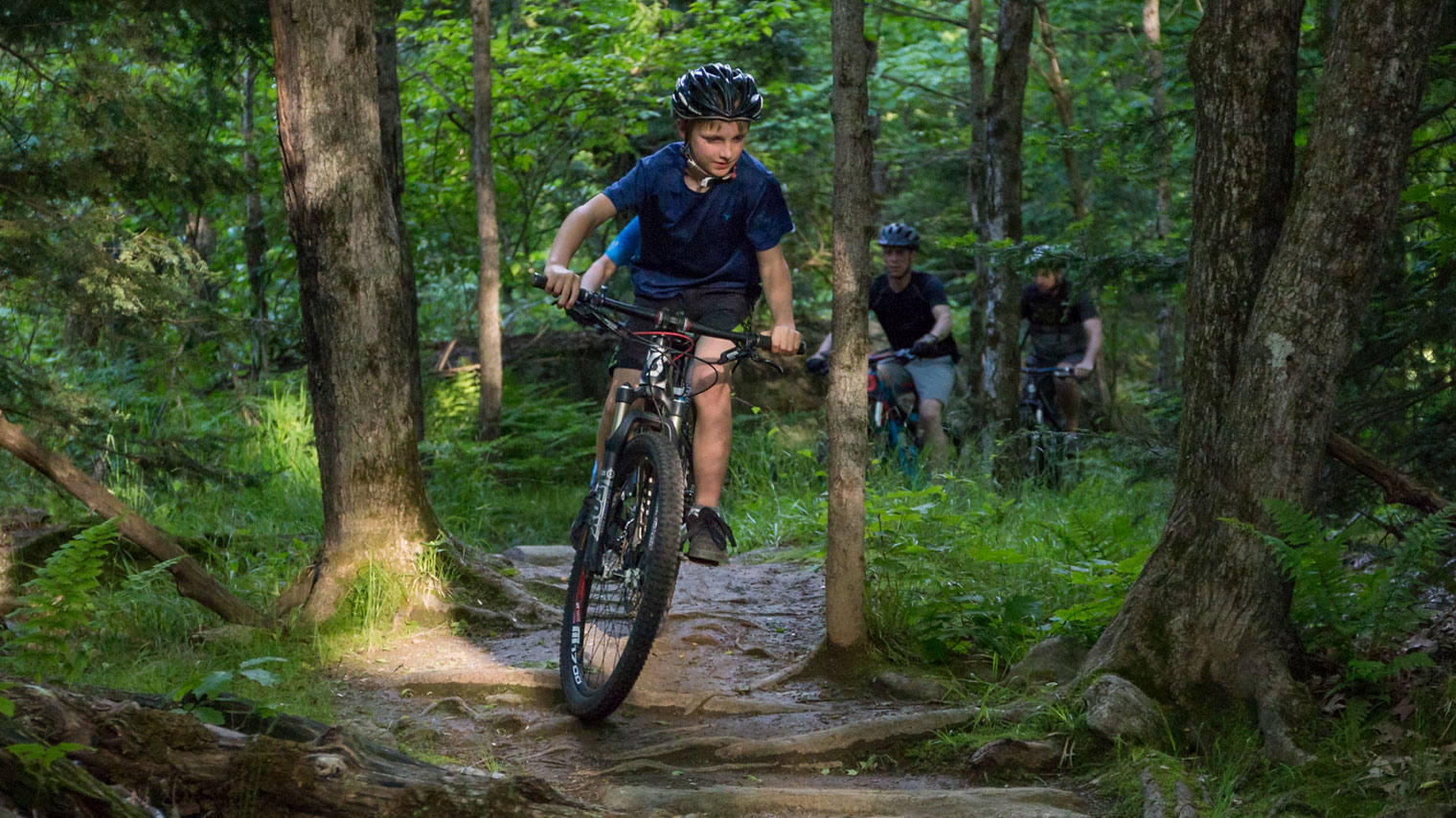 Located at Liv Outside on the confluence of the Muskoka River, it is hard to believe these wilderness bike trails are right in town. Weaving by the Muskoka River, into the lush hardwood forest, and atop rugged Canadian Shield, this new trail shows off Muskoka's fun (and naturally beautiful) side.
The trail's real attractiveness is in its design. If you are looking for a mountain biking experience in Muskoka that puts an emphasis on FUN, then you've got to check these trails out. Whether you are a newbie, haven't been biking in years, or are an avid trail rider, these trails offer the perfect amount of challenge without being too difficult. Trail creators really have found the perfect balance!
No bike? No problem!
Liv Outside's Gear + Adventure store is located right at the trailhead, and they have everything you need for your own self-guided mountain bike adventure.  Your adventure includes a trail pass, helmet, and a top quality bike rental. Ask about their fat bike rentals; if you have never ridden a fat bike before, they are smooth on the trails!
For more information, visit their website
Trail Access Permit
Trail/Park use is by a one time permit available at Liv Outside.
The Riverside Adventure Park Trails are established by Liv Outside in a partnership with private land owners in order to offer access to these beautiful forests in town and promote outdoor recreation for local residents and visitors.
Tons of work went into building these trails. Thank you Liv Outside and your crew of volunteers for making these great trails available to Muskoka adventurers!
For more information, visit their website
Book Your Adventure
If you already have your own bike and gear, you can pick up your one-time permit at Liv Outside during regular business hours.
If you are going to take their self-guided bike adventure and want to reserve a bike, give them a call at 705-646-0492.
For more information, visit their website