Don't let the rain get you down. Muskoka offers something for everyone on a rainy (and on the days you might have had too much fun the sun).
Family Fun
Take the kiddos to a museum! Dive into the region's rich cultural and social heritage at the 9 museums in the region. Muskoka offers exciting educational family adventures dedicated to everything from transportation (trains, planes, antique boats and steamships) to famous people, real and imagined (famed Canadian doctor Norman Bethune was born in Gravenhurst, and Anne of Green Gables creator, Lucy Maud Montgomery, used to cottage in Bala).  Muskoka Discovery Centre is home to  the Grace & Speed Boathouse, North America's only in-water exhibit of working antique boats from local boat builders. The Discovery Centre also features KIDZONE,  an interactive and permanent exhibit featuring creative programs and activities for the young ones. Another great museum for the kids honours Anne of Green Gables – Lucy Maud Montgomery – in a lovingly restored 1920's tourist home where the author spent two weeks in 1922 at Bala's Museum. Explore artifacts that were displayed on set and tour displays showing how Bala inspired L.M. Montgomery to write a book based in Muskoka For the full list of museums, click here.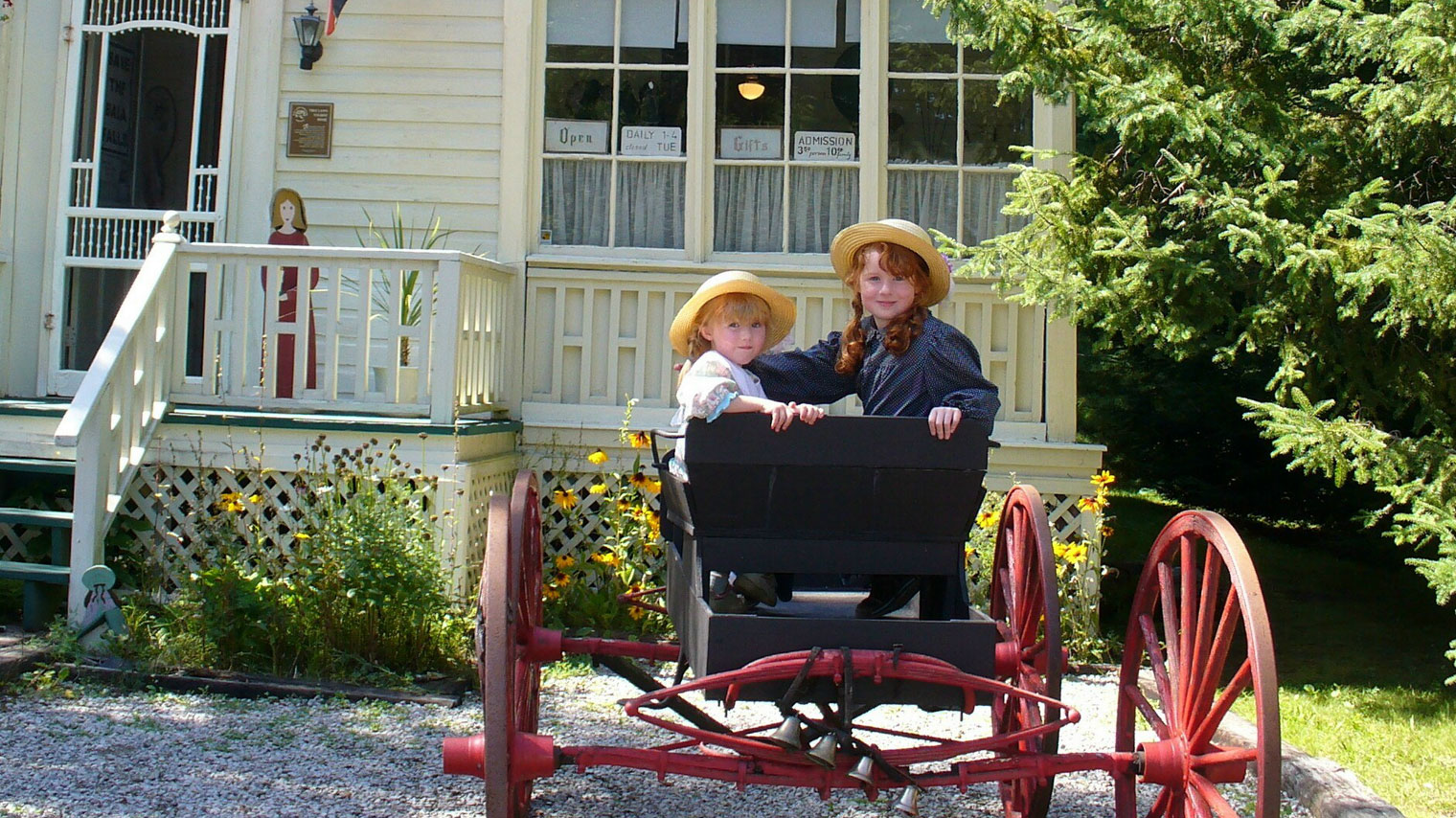 Escape Cabin
Zig Zag Escape Rooms are the only one of its kind in Muskoka, and the first 'Escape Cabins' in Canada. Their family games have been specifically designed to engage all ages from 10 and up. Come and submerge yourself in the story, solve puzzles, codes, clues and problems and discover hidden secrets. This experience is sure to create memories and smiles for every member of your family. Catch the craze, and see why the popularity of escape rooms have sky-rocketed worldwide! Located at Deerhurst Resort, open to the public.
Breweries & Wineries
Muskoka is home to SIX craft breweries, plus Muskoka Lakes Farm & Winery is a family-run, award-winning organization.& Winery (hello, cranberry capital of Ontario)! Muskoka is home to many amazing breweries, each offering a mouth-watering selection. Don't make pour decisions – check out these 6 brews to enhance your summertime experience! Brewing up a storm in Bracebridge, Muskoka Brewery specializes in handcrafted, small-batch brewing. Gravenhurst's Sawdust City Brewing is dedicated to the art and science of creating exceptional craft beers. Lake of Bays Brewing Company is definitely the place to visit to see how their down-to-earth business makes such great beers. Clear Lake Brewing Company put Downtown Torrance on the map with their Brewery and new Muskoka BeerSpa, Canvas Brewing is located in Huntsville and has a fantastic indoor space, often filled with local live music If you're exploring down Bracebridge, be sure to stop in Katalyst Brewing!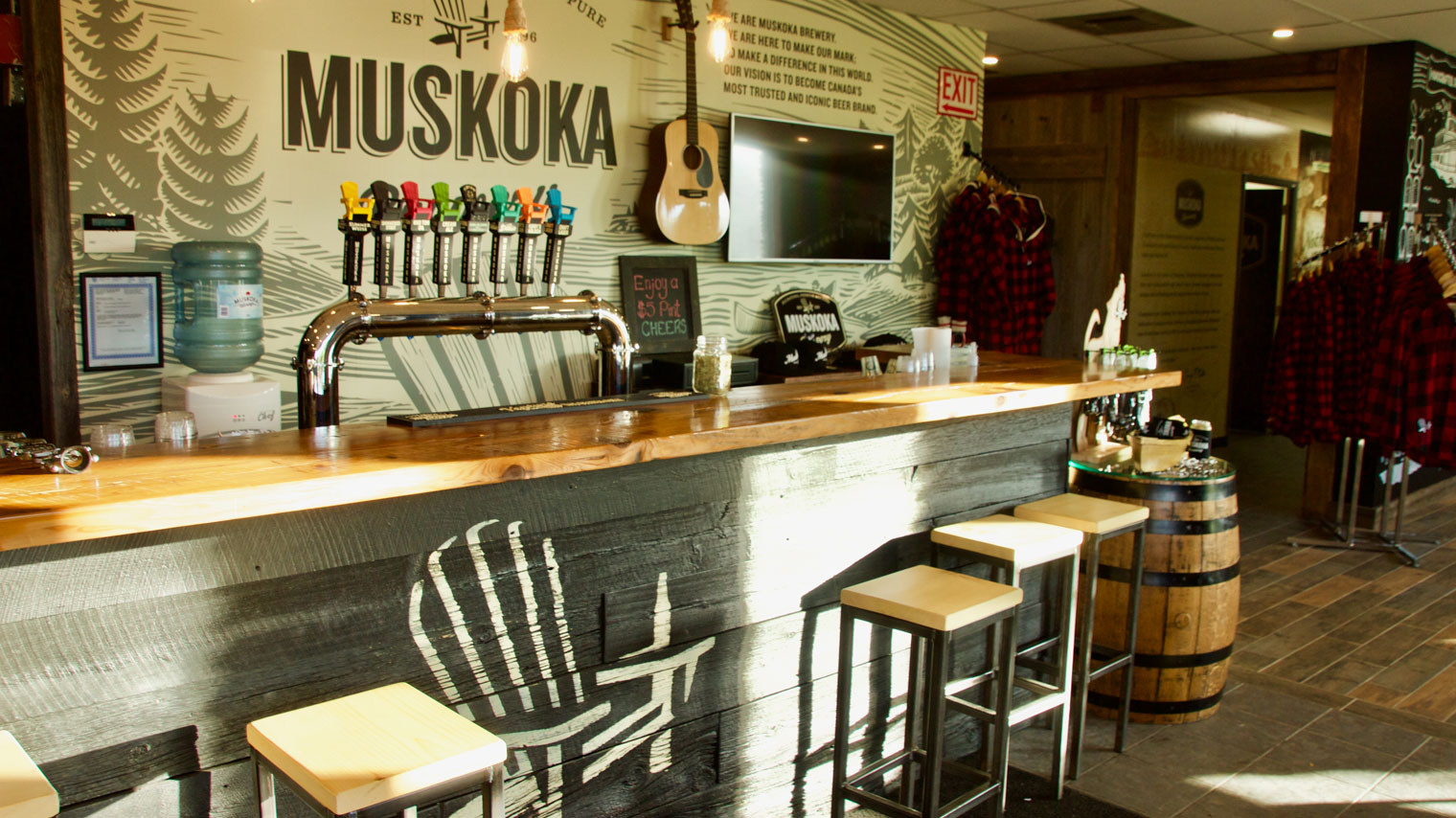 Shopping
From Quaint Downtown Shops to Craft and Antique Stores
When it comes to shopping, you're spoilt for choice in Muskoka. Cottage country communities big and small have plenty to offer shoppers on the lookout for that unique souvenir or seasonal gift. The downtown core of the larger towns like Huntsville, Bracebridge and Gravenhurst have numerous antique and craft stores to visit, as well as art galleries showcasing the work of local artisans, jewelers, potters and photographers.
Muskoka's smaller communities, too, provide a wonderful indoor shopping adventure for the whole family. Picturesque Port Carling, two-time winner of Canada's Communities in Bloom, is a vibrant village always popular with cottagers, day-trippers and resort guests. Boasting five art galleries, it's a place you'll want to linger as you take in the numerous eclectic stores and eateries along its long, always busy Main Street. Bala also enjoys a wealth of galleries, including Iroquois Artisans, a gallery devoted to works by First Nations artists.