Soak up the stunning scenery of Muskoka Lakes aboard the Peerless II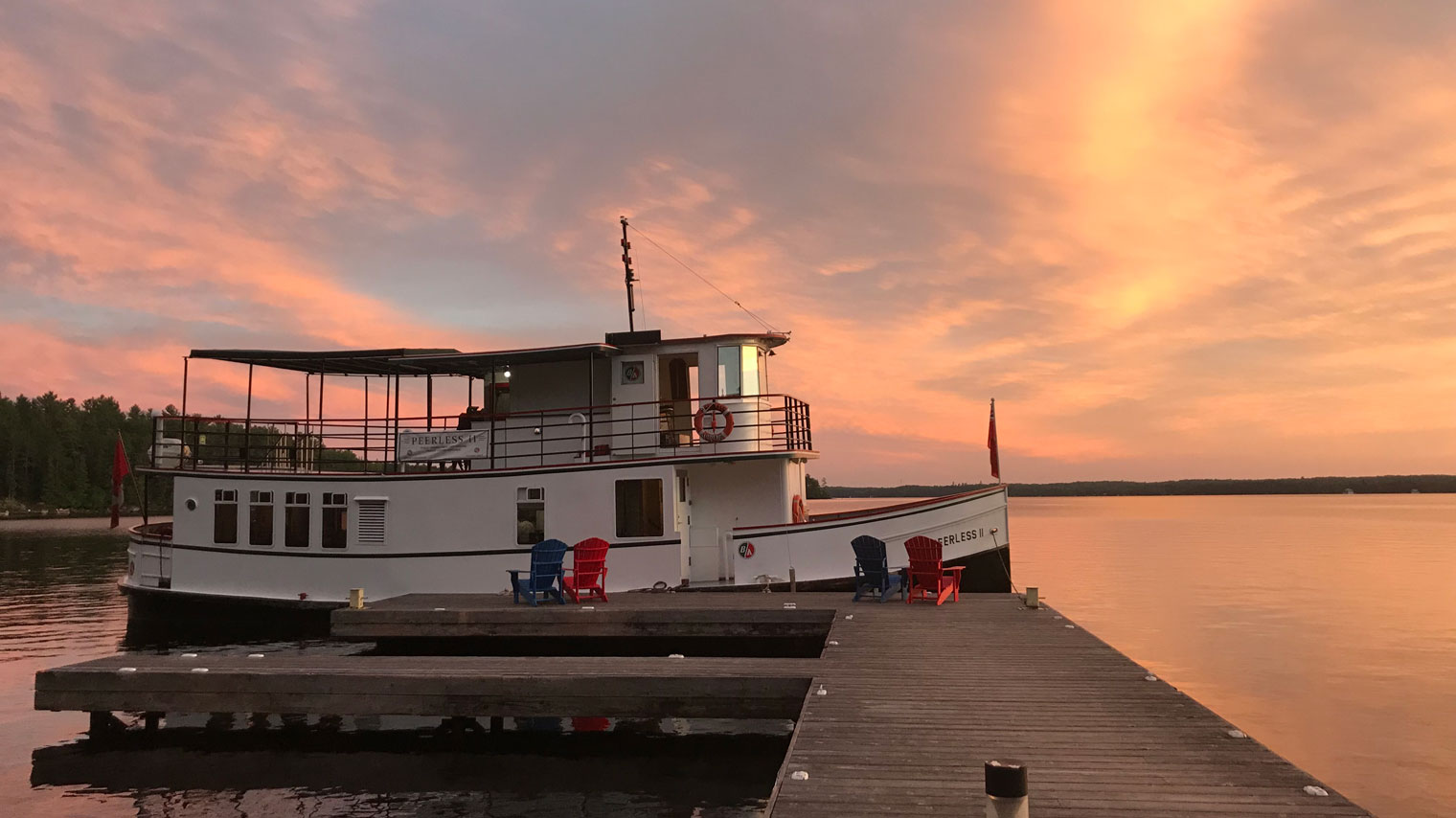 Taking a cruise aboard the Peerless II is a part of the Muskoka Signature Experience Collection, a selection of Muskoka's must-do experiences!
Operated out of Port Carling by Sunset Cruises, the Peerless II is a beloved attraction that guests continue to rave about thanks to its intimate atmosphere, insider routes, and unparalleled experience.

The Peerless II: One of Muskoka's most Beautiful and Historic Boats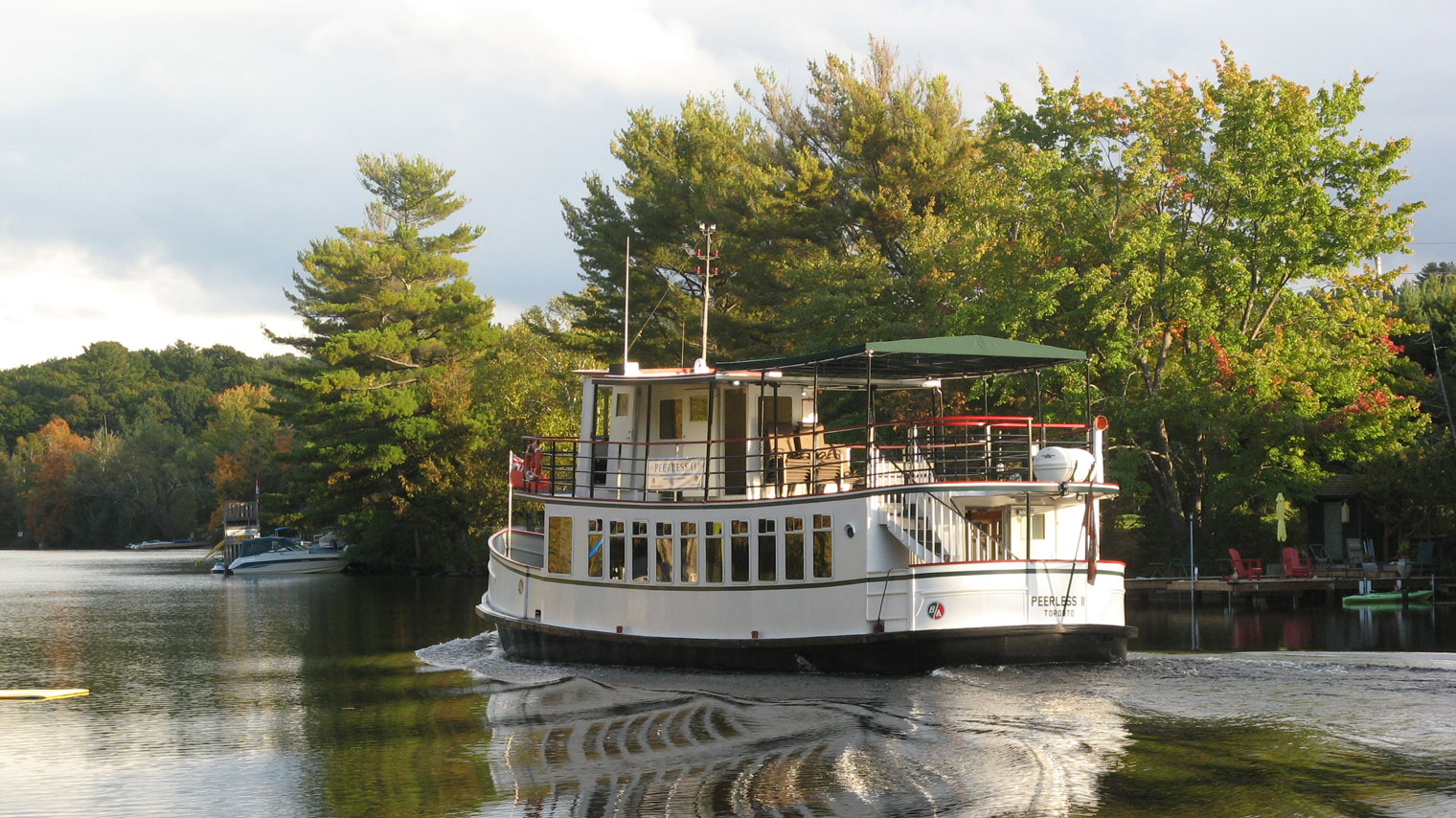 The Peerless II gives you an authentic and all-around awesome experience, which leaves its visitors with newfound knowledge and a renewed appreciation for Muskoka Lakes' beauty. In its previous life, this boat made deliveries of gasoline and home heating oil to residences on the Muskoka Lakes.
In 2003, Captain Randy Potts of Sunset Cruises decided to purchase the boat and give it a new lease on life as a cruise vessel. It made quite a successful splash and is now a staple of the Port Carling locks. And, this beloved boat will soon sail its way to a major milestone – the 10-year-anniversary of its cruising reincarnation!
Daily Summer Cruises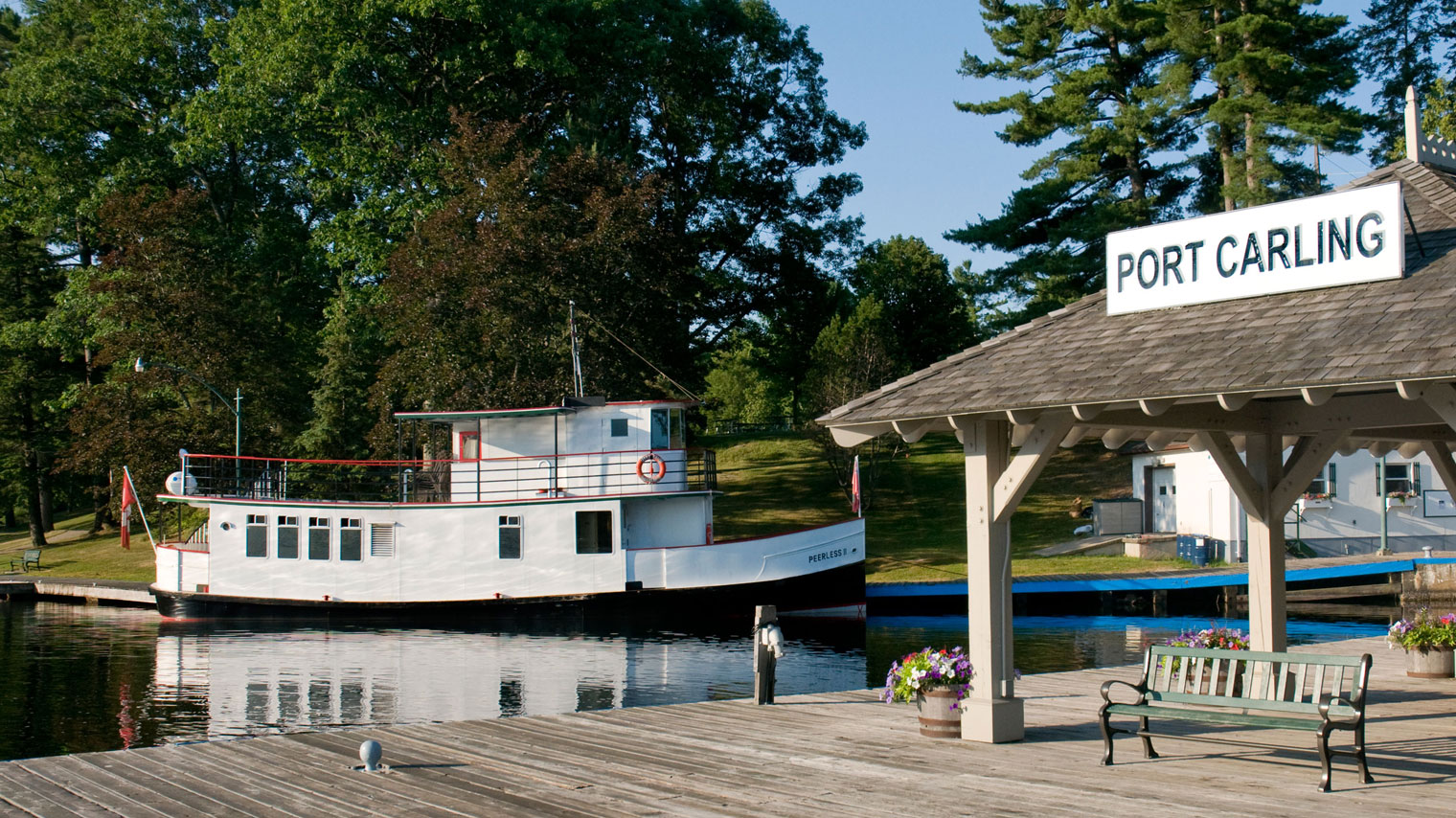 Thanks to Captain Randy's expertise, the Peerless II offers several unique routes that are specifically tailored to give visitors an intimate view and insider's knowledge of the Muskoka Lakes.
Sunset Cruises is offering daily tours out of Port Carling in 2019, starting June 15 and running (or should we say sailing) until September 1. In September, they will switch over to their Fall schedule, which will run until the middle of October – offering you an ideal and unforgettable way to see Muskoka's stunning Autumn foliage.
Routes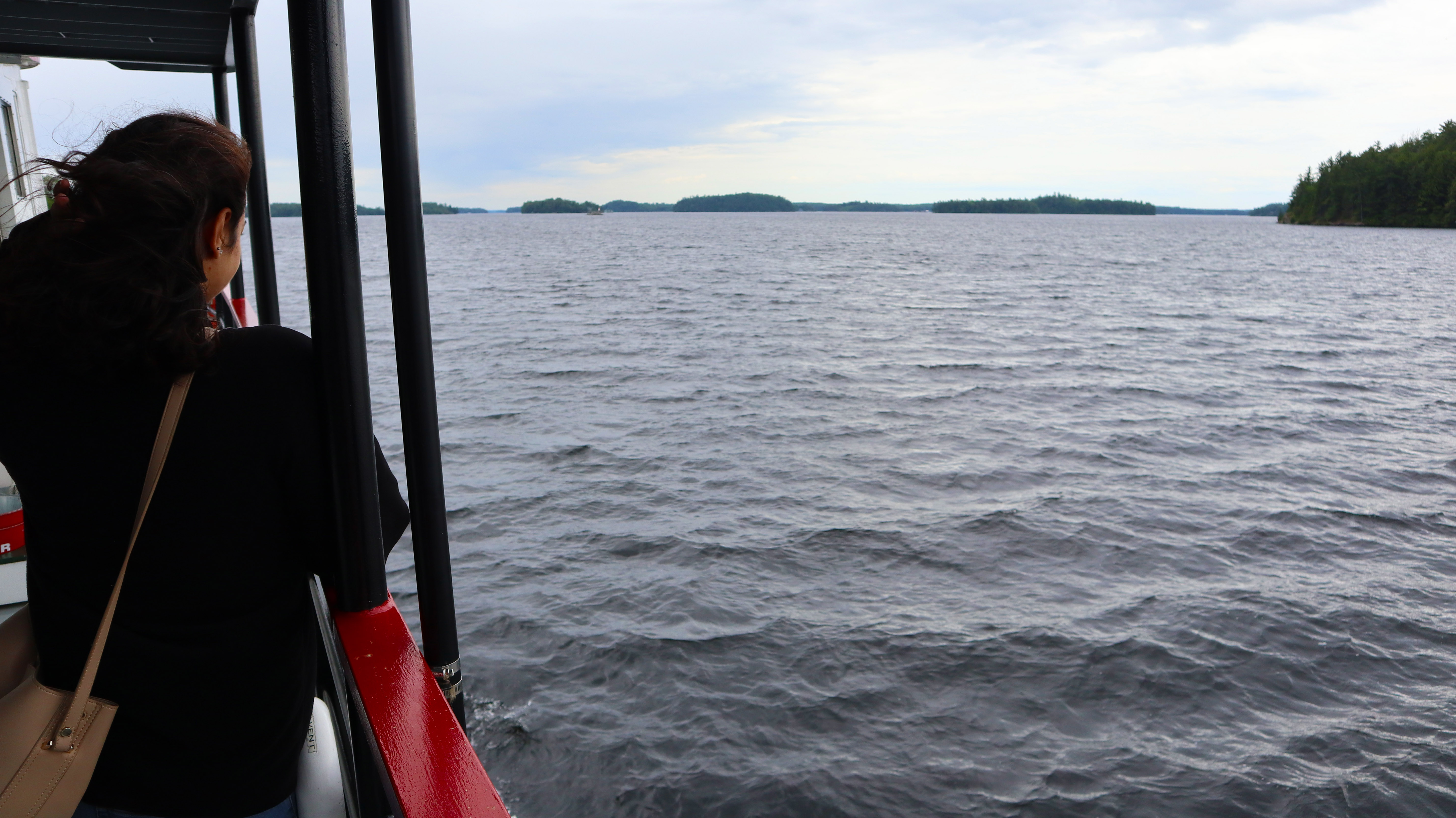 Lake Muskoka Millionaires Row – this 2-hour cruise is one of their most popular routes. It sets sail into Lake Muskoka, where guests are often awestruck by the area's natural beauty and the sight of Muskoka's most historic, well-preserved cottages.
Lake Rosseau Circle Tour – another popular route, this one traverses Lake Rosseau, an area which offers a unique combination of heritage and modern architecture amidst Muskoka's natural beauty. Guests of this tour love to see the cottage / boathouse architecture that lines the shores, which makes for a unique sight you won't find anywhere else in the world.
Sunset Cruises – true to their name, they also offer cruises that allow you to admire the setting sun on Wednesdays, Thursdays, and Saturdays. A radiant sunset on the water is one of the most amazing Muskoka sights you will ever see, and watching the sky light up with colour aboard the Peerless II is a truly magnificent experience.
For more information on their schedule and to book a cruise, visit their website
Private Charters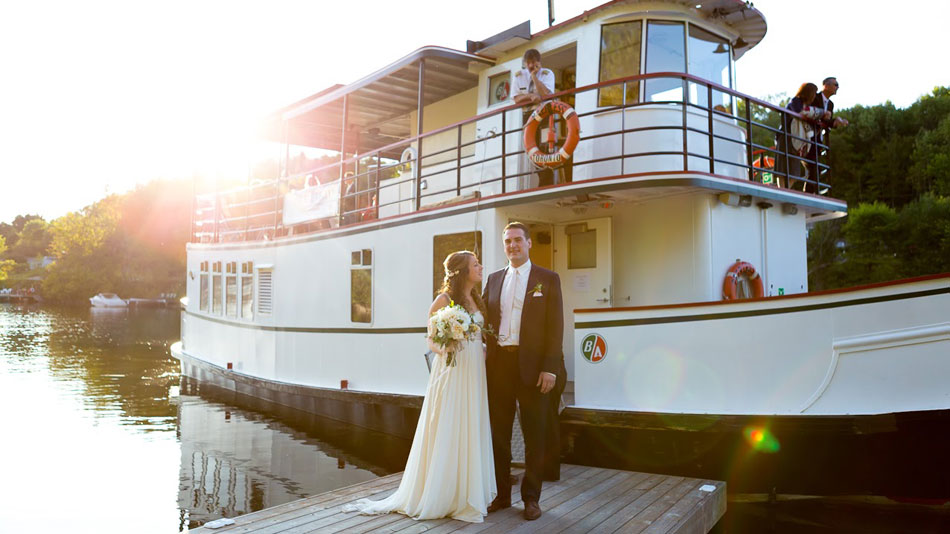 Not all of the Peerless II's outings are public cruises, however – groups can charter the boat for their own special events, like family reunions, birthdays, anniversary parties, wedding parties, and even social groups and clubs. Groups especially love hosting events on the Peerless II, as it gives their special occasions an authentic and memorable Muskoka atmosphere.

If you are interested in chartering the Peerless II, visit their website for more information.
About Captain Randy Potts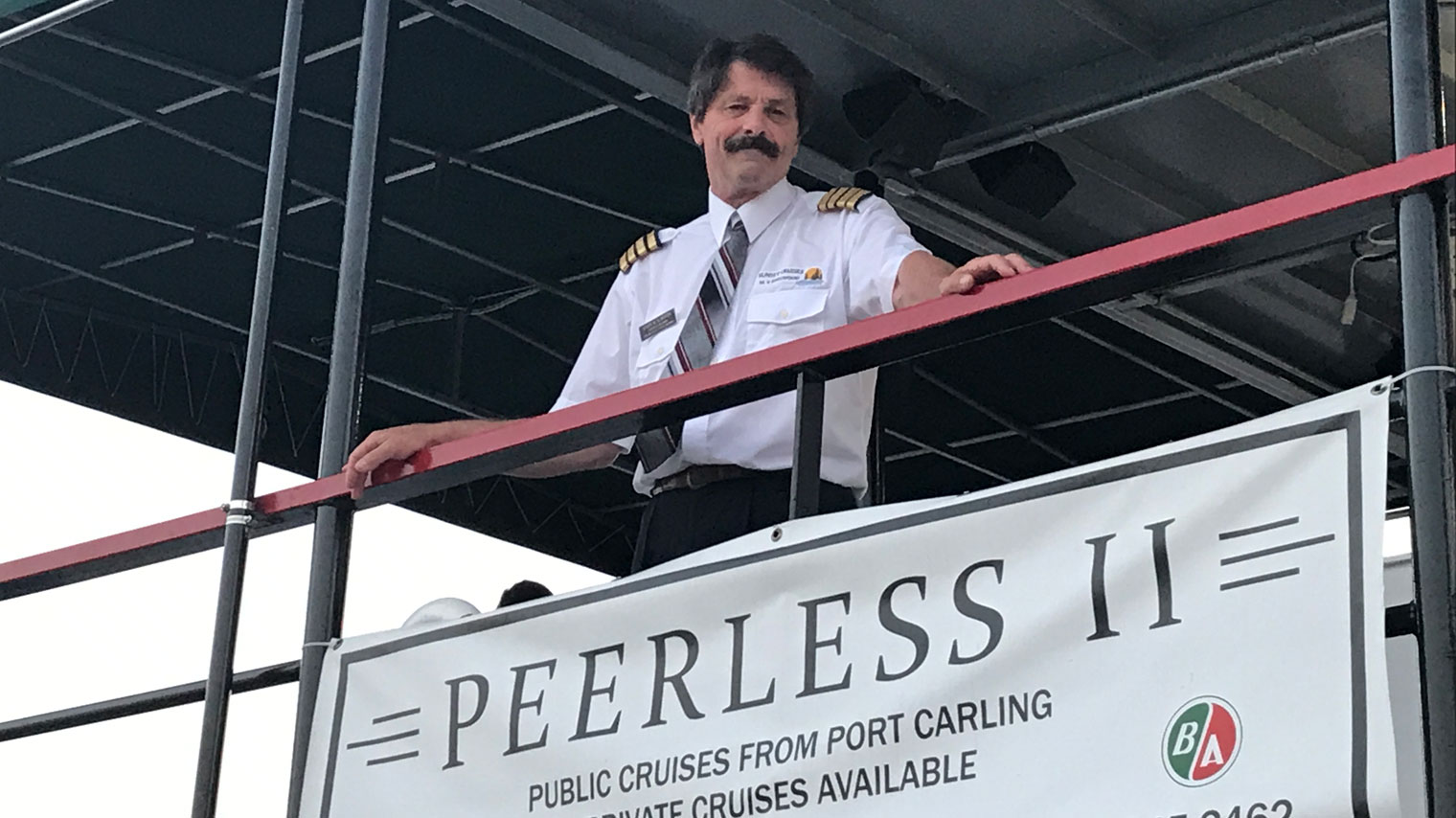 One of the highlights of the cruise has to be Captain Randy. A former captain of the RMS Segwun, Randy had an "if you build it, they will come" dream, and he did just that – restoring Muskoka's last working supply boat into the beautiful passenger vessel it is today.
Randy's knowledge of the Muskoka Lakes is second to none, and his informal (and fascinating) commentary for cruise guests just adds to the intimate charm of the Peerless II.
Book a Cruise
Don't sleep on this – Sunset Cruises' summer schedule is out NOW so book your spot today! For more information on their schedule and to book a cruise, visit their website.
Stay and Play
Make the most of your Muskoka experience and check out our top recommendations for places to stay and perfect getaway packages.