Is there anything more Canadian than gliding across an outdoor rink? Whether you are going for a skate with the family, or watching the kids play a pick-up game of pond hockey well after the sun sets, outdoor rinks are a right of passage for Canadians of all ages. There are a number of outdoor rinks across Muskoka that are available for public use, and are maintained throughout the winter (weather dependent).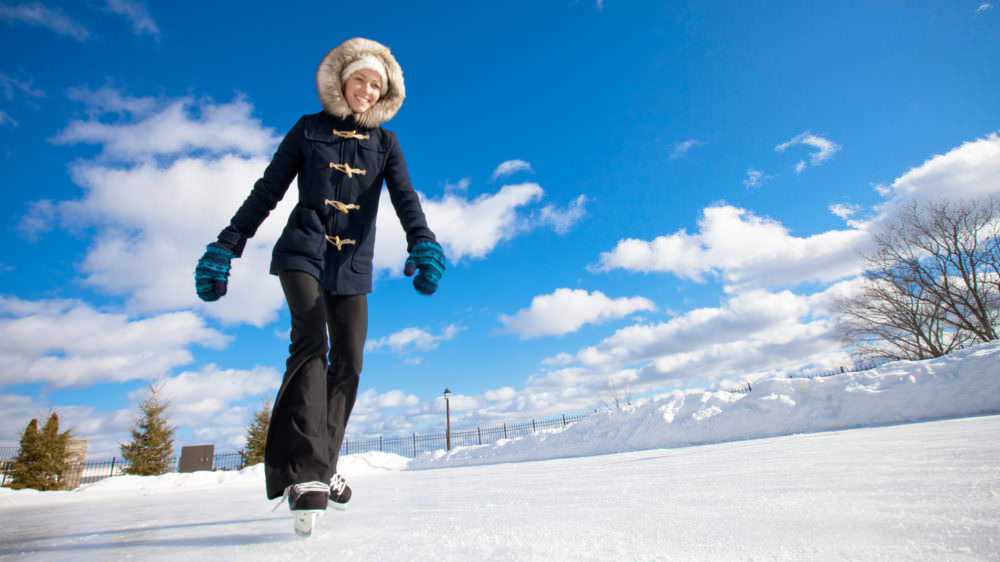 Dorset Community Park and Dwight Bay Road in Lake of Bays
Hanna Park Skating Trail in Port Carling
The Muskoka Wharf in Gravenhurst
Annie Williams Park and the new Memorial Park Winter Village in Bracebridge
Cranberry Ice Trail in Bala
Arrowhead Ice Skating Trail in Huntsville
Cann Lake in Huntsville
Port Sydney Rink on Mary Lake
Baxter Ward Community Centre in Port Severn
Many of Muskoka's resorts and accommodations have crafted their skills at building and maintaining outdoor rinks right on their property so they can create and re-create this great Canadian pastime for their guests. The second the ice is thick enough, they are out removing snow, flooding, and re-flooding their rinks so you can experience that Great Canadian Winter feeling that Muskoka is renowned for.