Get from downtown Toronto to Muskoka in approximately 20 minutes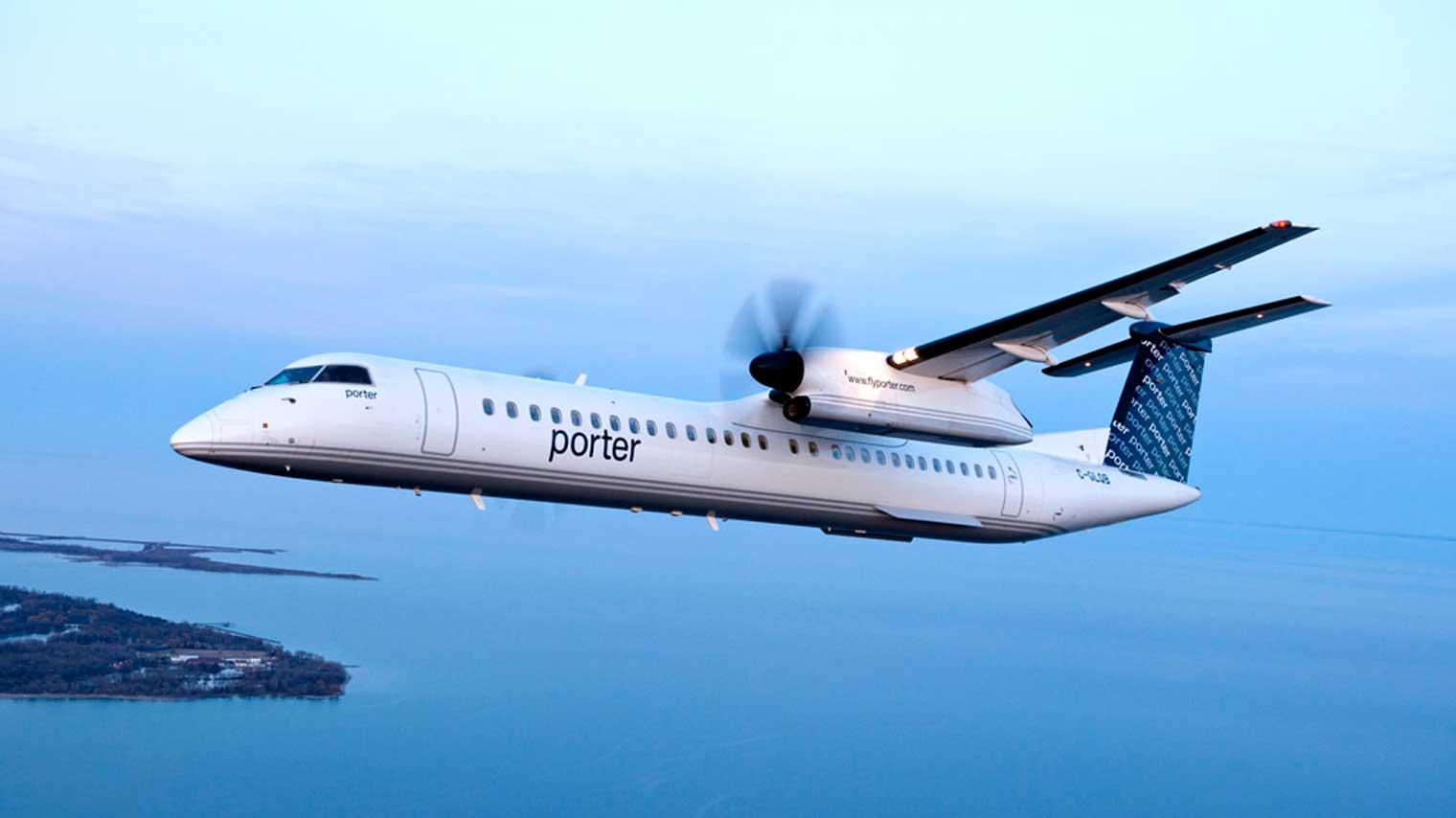 Press release contributed by the District of Muskoka
March 25, 2019 – MUSKOKA ON
The District of Muskoka and the Muskoka Airport Board of Directors are pleased to welcome Porter Airlines and scheduled passenger service to Muskoka.  The carrier will start flying travelers to the Muskoka Airport (CYQA) on June 27 through to September 3, 2019.  The approximately 20 minute flights will operate twice weekly on Thursdays and Mondays (Tuesday departure during long weekends) between Billy Bishop Toronto City Airport and Muskoka Airport, with the opportunity for connections to other Porter flights in North America.
District staff has been working with Transport Canada and the Canadian Air Transportation Security Authority (CATSA) to acquire CATSA-designated security screening for the airport, which facilitates the opportunity for scheduled passenger service at the airport.   Muskoka Airport is the first airport in Canada to obtain CATSA screening services on a cost recovery basis enabled under Section 30.1 of the CATSA Act.
"The Board is very excited for the arrival of scheduled service and the first class passenger experience that Porter will bring to the region," said Bud Purves, Muskoka Airport Board Chair. "The Board would like to recognize District Staff and leadership from Chair Klinck for their diligent work to ensure regulatory compliance through innovative solutions to meet passenger safety requirements at Muskoka Airport.  We also wish to thank the efforts of Minister Garneau and Transport Canada staff for helping to ensure this new cost recovery CATSA screening service was made available to Muskoka."
"Scheduled service from Porter is a wonderful opportunity to bring more visitors to Muskoka to experience all our District has to offer," remarked District Chair John Klinck. "The Muskoka Airport is an important District asset. Council and the Muskoka Airport Board look forward to working with our partners at Porter and RTO 12 to make this a premier experience that travelers to Muskoka deserve."
About the District Municipality of Muskoka and the Muskoka Airport
The District Municipality of Muskoka operates the Muskoka Airport (CYQA), which is a Transport Canada Certified facility, providing a vital link to the air transportation industry in the Muskoka area.  A Canada Customs Airport of Entry, the airport operates 24 hours a day, seven days per week, 365 days per year.  The main runway is 6,000 ft. long, 150 ft. wide and was fully reconstructed in 2015.  It is rated for use by all business class jets and most narrow bodied commercial airliner
Make the most of your Muskoka experience and check out our top recommendations for places to stay and perfect getaway packages.