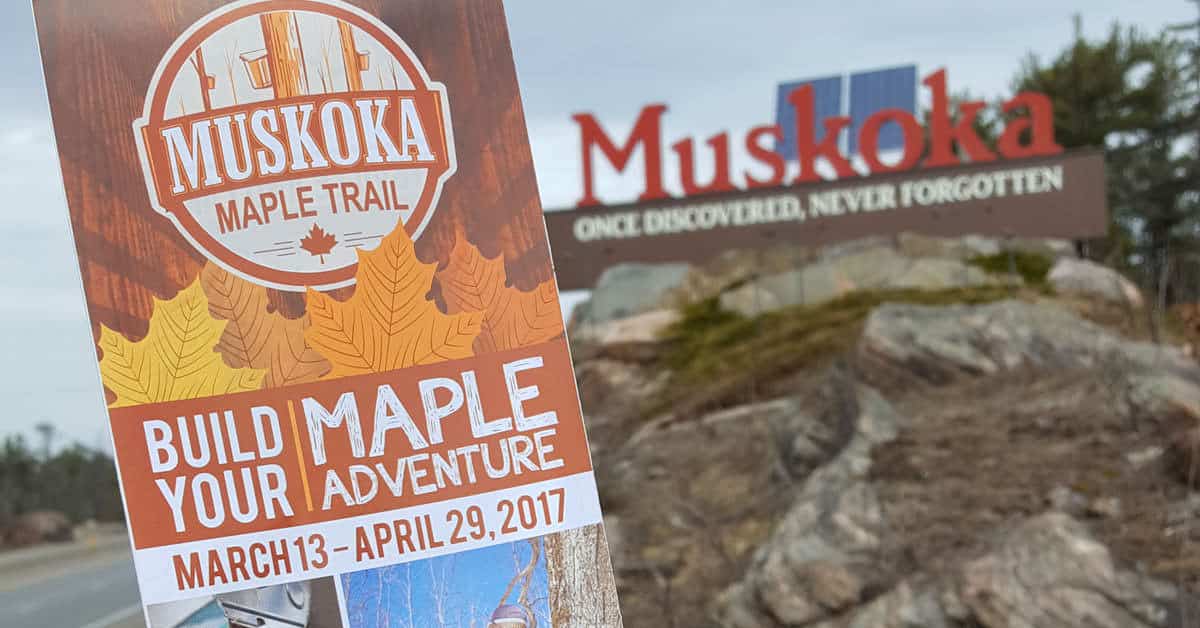 The Muskoka Maple Trail is likely the most Canadian adventure ever of all time, featuring Canada's most beloved natural product, maple syrup.
The Trail is a collection of Muskoka's top maple experiences, from sugar bush tours and pancake breakfasts, to maple beer and maple butter tarts. Now with the official Muskoka Maple Trail road map, you can build your own maple adventure and turn a regular Spring day into an exceptionally sweet Spring day!
Where can you pick up the Muskoka Maple Trail map?
The official Muskoka Maple Trail map will help you plan out your very own maple adventure. With the map, you can start mapping out your route choosing from:
Coming from out of town? Book the sweetest maple inspired getaways and stay overnight. Each of these accommodations will supply you with a Muskoka Maple Trail road map from the front desk, so once you check in you can start planning your route!
More Maple Fun:
The grandest maple celebration of the year, the Muskoka Maple Festival, April 29, 2023 in Downtown Huntsville.