Hurry, like maple sap, the taps won't be running forever!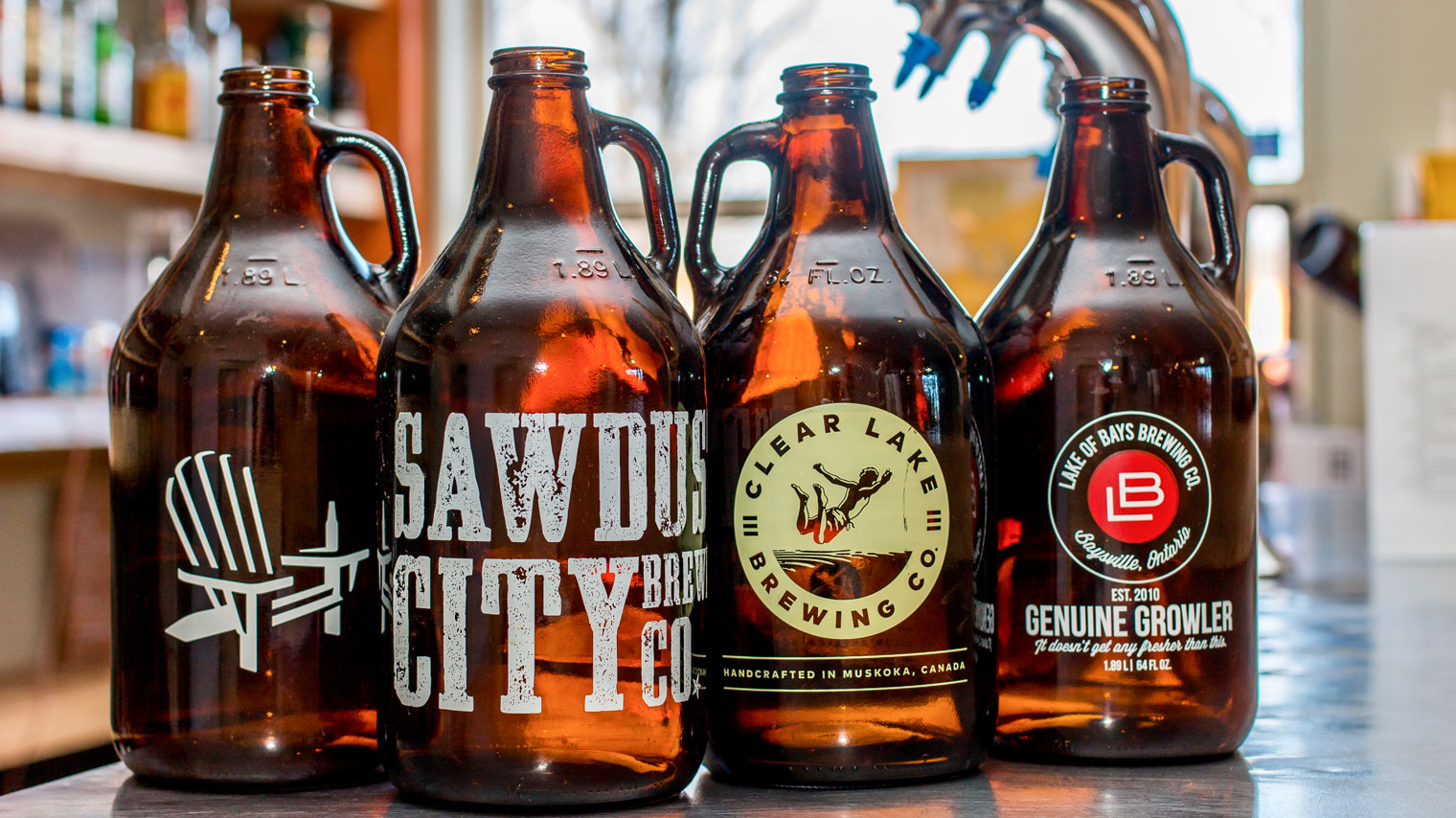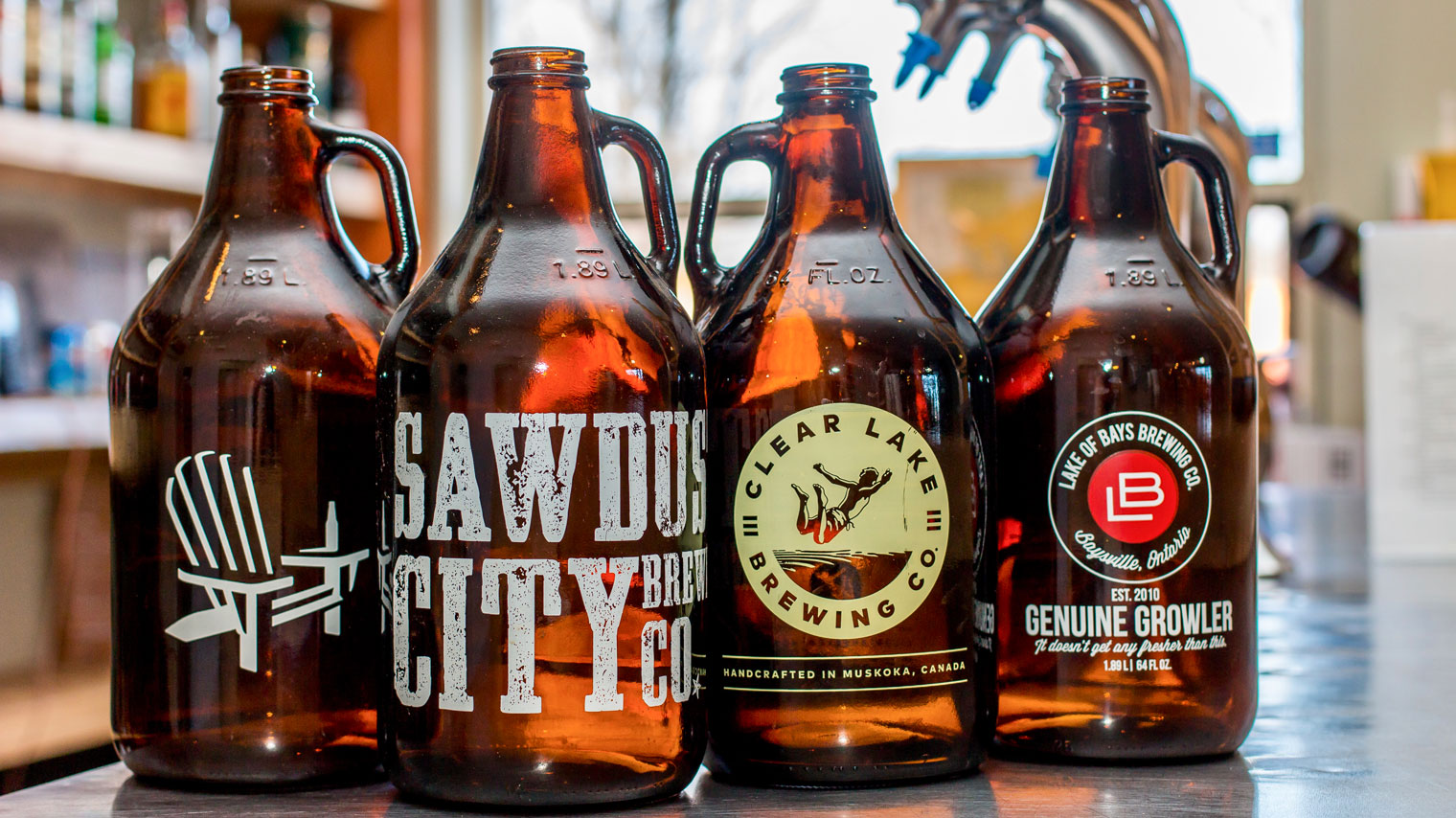 Muskoka's 4 craft breweries have launched a maple-inspired collaboration brew, Pancake Breakfast Specialty Maple Ale, a toasted golden brown ale that is inspired by a perfectly flipped pancake.
This is the second spring collab for this specialty brew and if last year is any indication, it will be a hit! Last year's beer went quick, so fast that it inspired the breweries to quadruple the production for 2018.
The brew will be available on tap starting Saturday, March 17, 2018 at Muskoka's four craft breweries; Lake of Bays Brewing Company, Muskoka Brewery, Sawdust City Brewing Company and Clear Lake Brewing Co. The only way to try this beer is at the breweries, and samples are free!  While you're there, stick around for a brewery tour, a bite to eat, or have a pint in their taproom. This is the perfect excuse to get out on a bright spring day to visit your local brewery.
The brew is part of the Muskoka Maple Trail, a collection of 30+ maple must-dos in Muskoka that celebrate the harvest of local, 100% pure maple syrup. Breweries worked with local maple syrup producers to create a beer that pays tribute to the local maple harvest, and tastes delicious!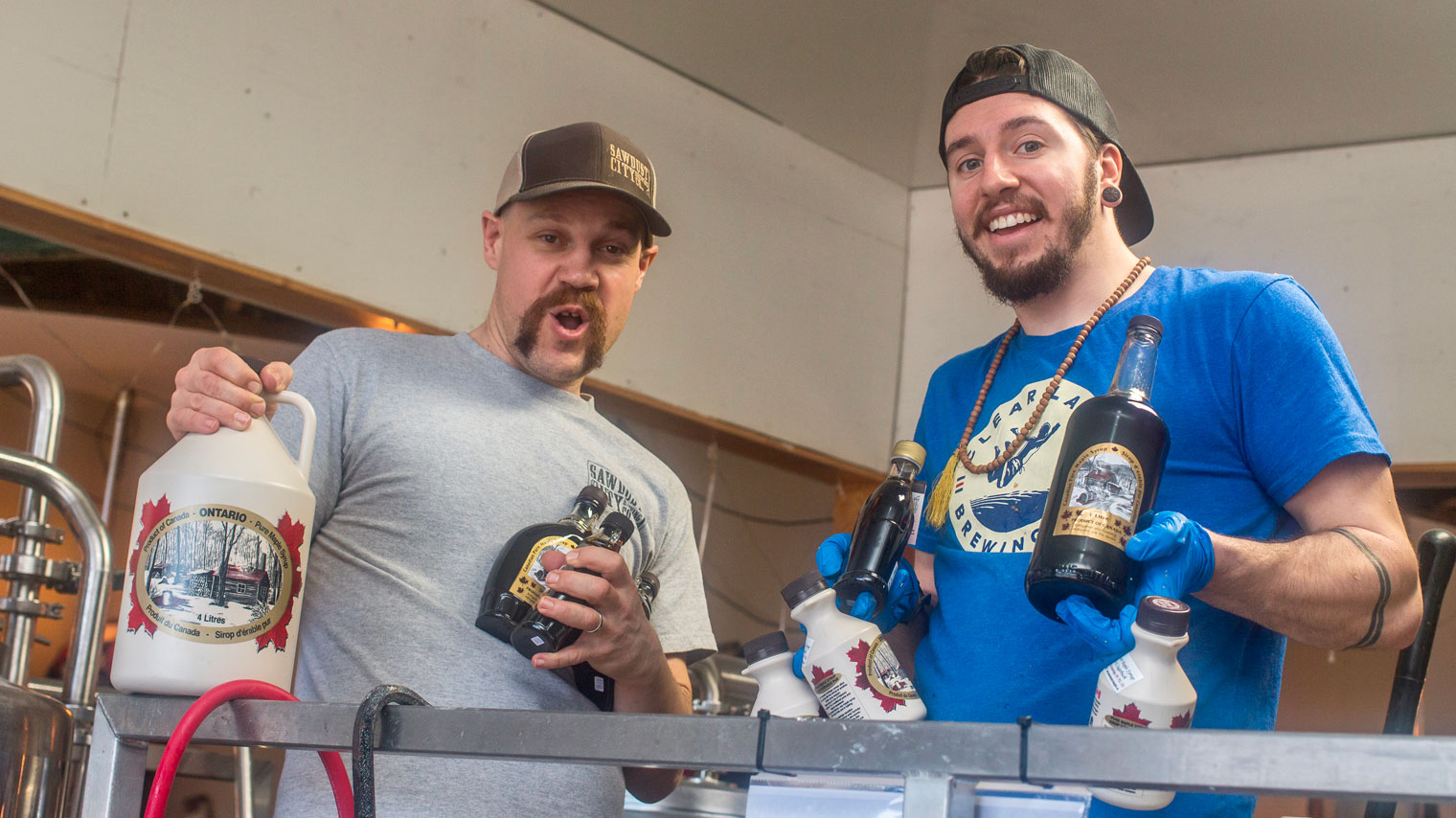 By far, the coolest thing about this beer is its ingredients. Instead of using water as its base like 99.9% of all beers, the talented brewers actually used maple sap, freshly collected from the Muskoka sugarbush. One can only imagine the  production challenges when you have to wait for the weather to turn and the sap to run, but luckily enough a few cold nights and warm mornings in late February got the beer into production. Sap was collected from two maple farms in Muskoka, Maple Bluff Farm and Sweetwater Maple Syrup, and transported to beautiful downtown Torrance where the beer was brewed on-site at Clear Lake Brewing Co. During the brewing process, 100% pure local maple syrup was added to make this beer an authentic toast to the annual spring harvest. This beer is definitely one you need to try but hurry, just like the maple harvest, the taps won't run forever!
Tasting notes: with a doughy malt centre, aromas of cinnamon & vanilla lead the way while the maple syrup provides a rich body and lingering sweet finish.  The maple ale will remind you of sitting around the table enjoying a warm plate of pancakes drizzled with Canada's favourite syrup.
Where to Sample the Brew
Clear Lake Brewing Co.: Open 11am – 11pm daily, stop in and visit Muskoka's newest craft brewery. Try their latest seasonal, or all of their core brews. Come for lunch or dinner and pair your pint with their deliciously tasty menu.
Lake of Bays Brewing Company: Visit the brewery in cheery Baysville, open Friday to Sunday during March & April. Tours are available on Saturdays 12pm – 3pm by appointment. Lake of Bays Brewing Co has a whole new core line-up! Stop by to get acquainted and learn about the Huntsville Brewhouse opening in the Spring!
Sawdust City Brewing: Open 11am – 11pm daily, now serving Ronnie's Woodfire Pizza in their Saloon, the perfect pairing with craft beer. Stop in for a pint at the Saloon, or take the brewery tour running hourly on Saturdays from 1pm – 4pm.
Muskoka Brewery:  See their newly renovated tap room, sample the latest installment of their Moonlight Kettle Series, or have a pint on their patio by the fire. Take their brewery tour, available Friday, Saturday and Sunday; 12:30pm, 1:30pm and 2:30pm.
Muskoka Maple Festival: Visit the Maple Beer Garden at Muskoka's grandest celebration of maple, April 21, 2018 in downtown Huntsville. This family-friendly event has great entertainment, treats, food, shopping, and of course MAPLE!
More Maple Fun
Muskoka Maple Trail runs until April 20, featuring 30 of the top maple experiences in Muskoka
Muskoka Maple Festival takes place in downtown Huntsville, April 21
Stay and Play
Check out prices and availability for area accommodations instantly with our online booking engine, or browse through our maple inspired overnight getaways