This incredible new attraction for all of Muskoka, is a cultural learning centre that tells "The Muskoka Story." The cumulative result of five years of effort, 200 individuals and a $9 million investment is a brand new building with three fresh exhibits at the Muskoka Discovery Centre in Gravenhurst. The story spans millennia, including the Indigenous presence through to the present day.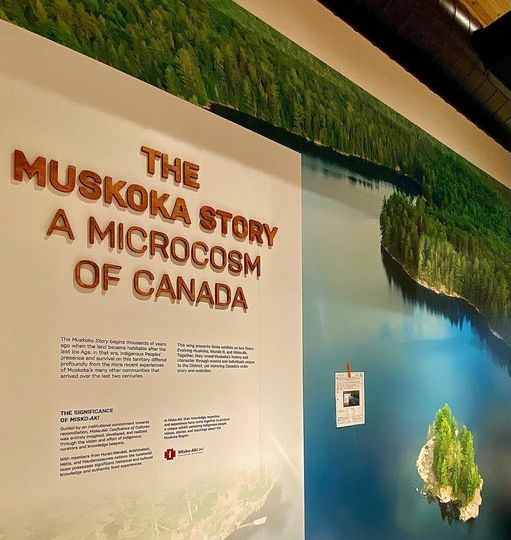 "The Muskoka Story: A Microcosm of Canada" is much more than a conventional museum display or art gallery show. Here, Canadians and their families can actively experience our shared history, celebrate our resources, and engage the challenges of our future. This story focuses on a shared love for all of Muskoka, viewed through the lens of water and its importance to people and all living things. It's told through three new interrelated exhibits that, together, form the beating heart of the revitalized Muskoka Discovery Centre. The Muskoka Story begins with the 10,000-plus year presence of Indigenous Peoples in Muskoka. It moves through 250 years of development and arrives in the present day to address the challenges we face in preserving Muskoka for future generations. These exhibits encourage thinking, discussion and better understanding among all peoples.
Muskoka Discovery Center 2023 Admission rates:
Adults- $24
Kids- $8
Students & Military- $20
Cruise Passengers- $15
Kids Under 2 Free!
The Muskoka Discovery Centre is open 7-Days a week from 10:00am-4:00pm Daily. Click here to buy your tickets now!
Misko-Aki: Confluence of Cultures
What is Misko-Aki? It's an Indigenous Peoples' word, meaning 'red earth,' and it's the origin of what we now call Muskoka. It is also the name of one of three new major exhibits encompassing The Muskoka Story. "Misko-Aki: Confluence of Cultures" focuses on the eight Indigenous communities — representing four cultures — that have a historical or current interest in the Muskoka region, spanning approximately 10,000-plus years before the arrival of Europeans. The Indigenous communities include: Beausoleil Island First Nation; Chippewas of Rama First Nation; Moose Deer Point First Nation; Georgina Island First Nation; Huron Wendat First Nation; Moon River Métis; Wahta Mohawk First Nation; and Wasauksing First Nation. These communities represent four cultures: Anishnaabek; Haudenosaunee; Huron-Wendat; and Métis.
Through the "Misko-Aki: Confluence of Cultures" exhibit you will embark on a symbolic canoe ride through the Muskoka landscape, through seven landings, where you will meet local Indigenous Peoples, who will share their perspectives of this place. Learn about their histories, traditions, and ability to adapt, while always maintaining their core cultural values. It is truly the ultimate story of resilience.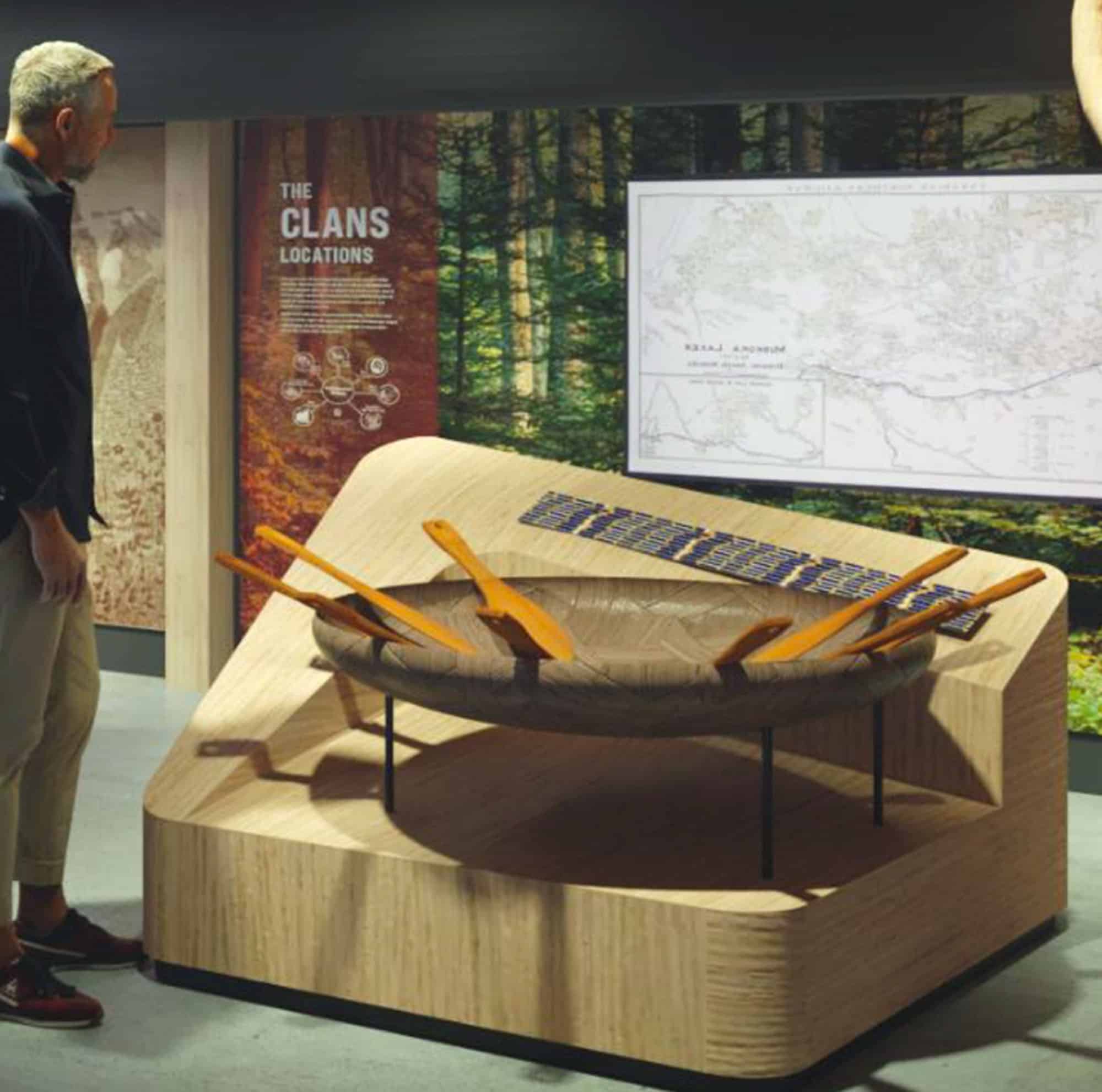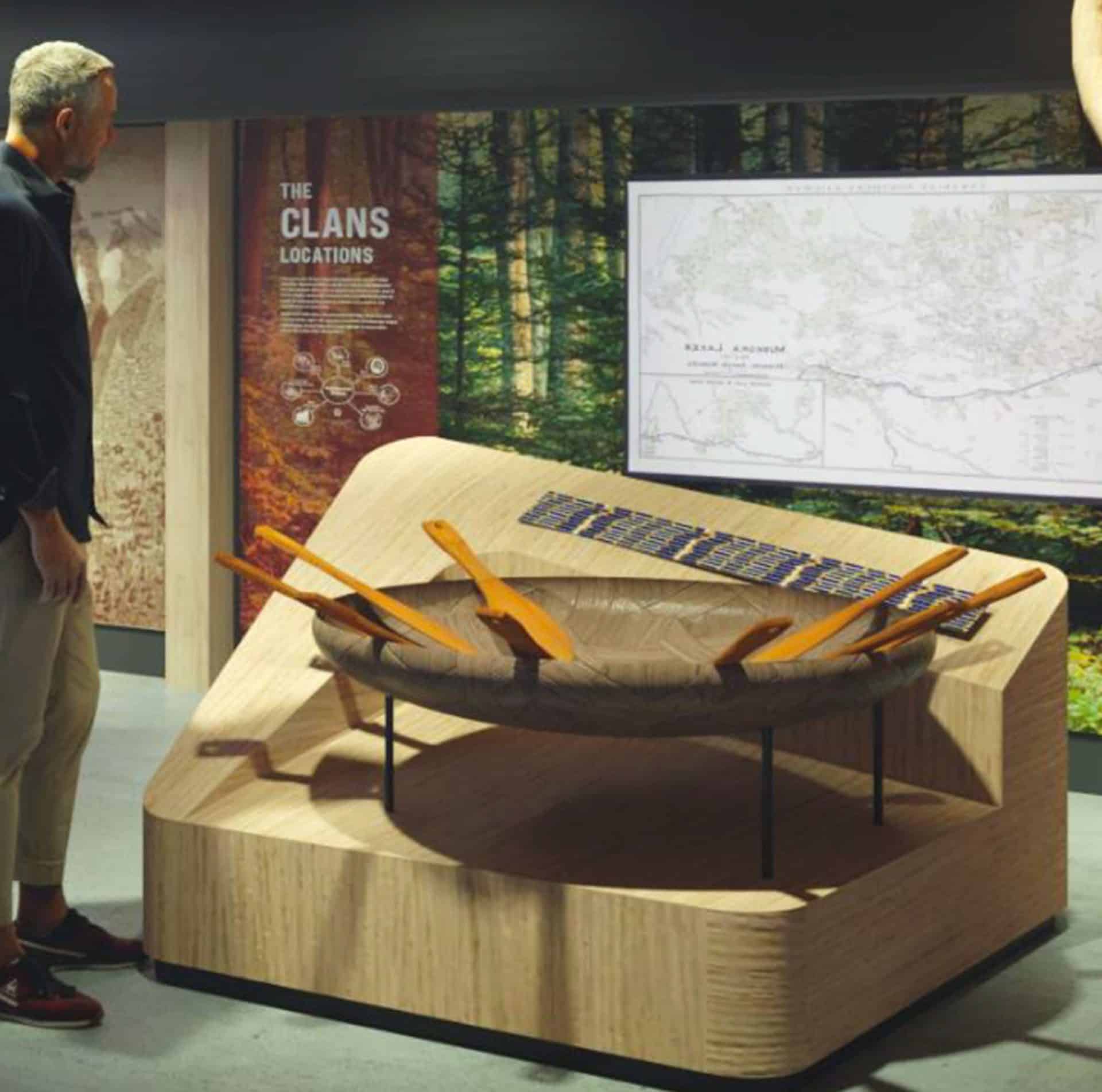 This exhibit is a nationally significant education opportunity and attraction that, importantly, has been created entirely by elders and scholars from the Indigenous communities of Muskoka. Don't miss out on this educational gem, visit the Muskoka Discover centre and the "Misko-Aki: Confluence of Cultures" exhibit today!
Evolving Muskoka: Life on the Edge of the Shield
The Muskoka of today is introduced in "Evolving Muskoka: Life on the Edge of the Shield", the second novel exhibit at the Muskoka Discovery Centre! This exhibit presents the evolution of the character of the District of Muskoka over the last 150-plus years,
through three central themes: the advent of transformative technologies, the arrival of new people and growth of communities; and the development of new industries.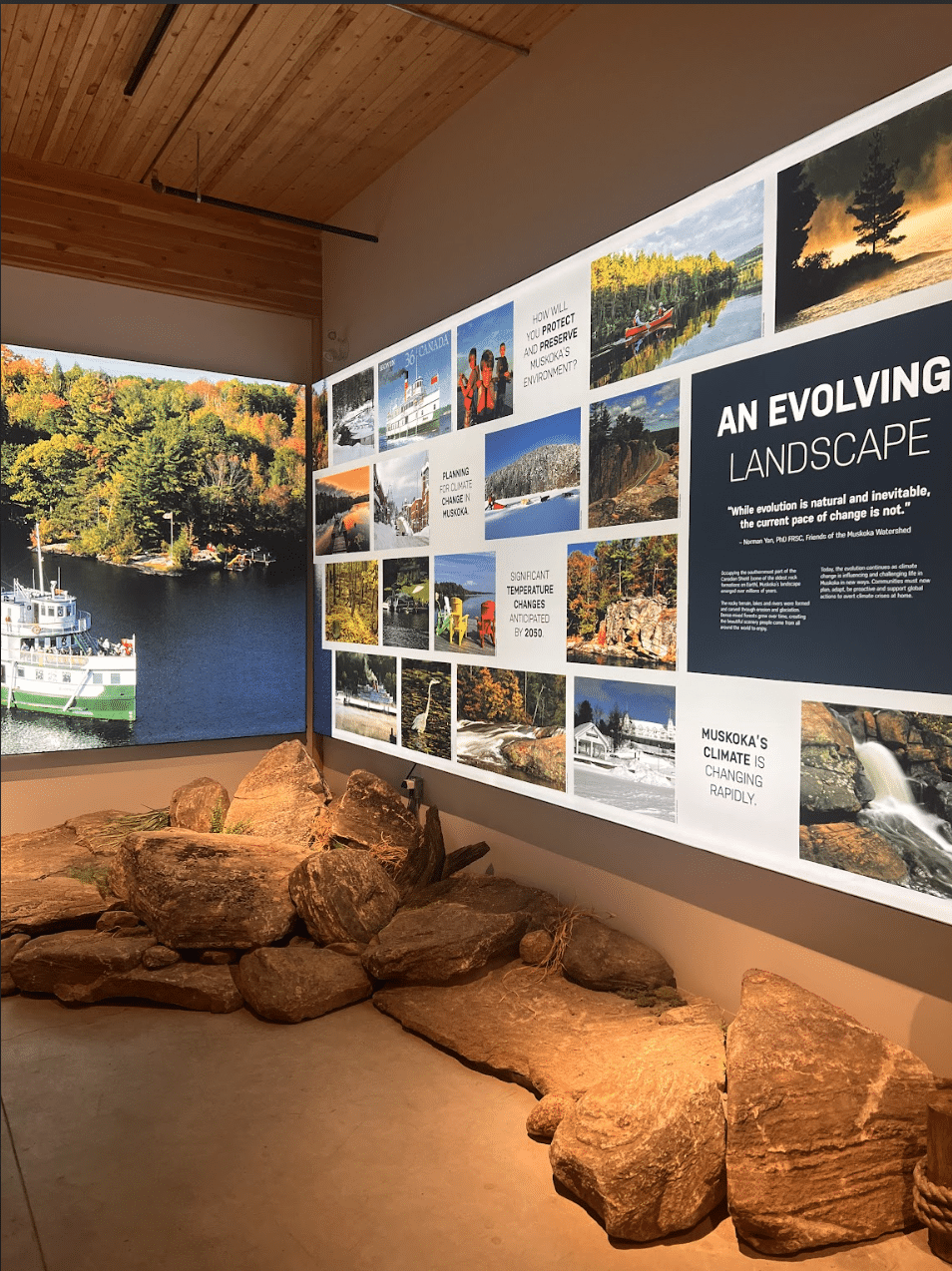 Together, the stories uncovered by these three themes highlight Muskoka's core paradox — how disruption, destruction and struggle have brought into being a place known for its peace, its tranquility, and its powerfully affecting natural beauty. The tension in this paradox takes us to our current moment and the question of how to maintain Muskoka for the future. Muskoka forever — A forwardlooking conclusion to the exhibit, which considers the delicate environmental balance of life in Muskoka and the importance of sustainability as a means to ensuring a bright future for the District and all that makes it special!
Wanda III: Steam to Green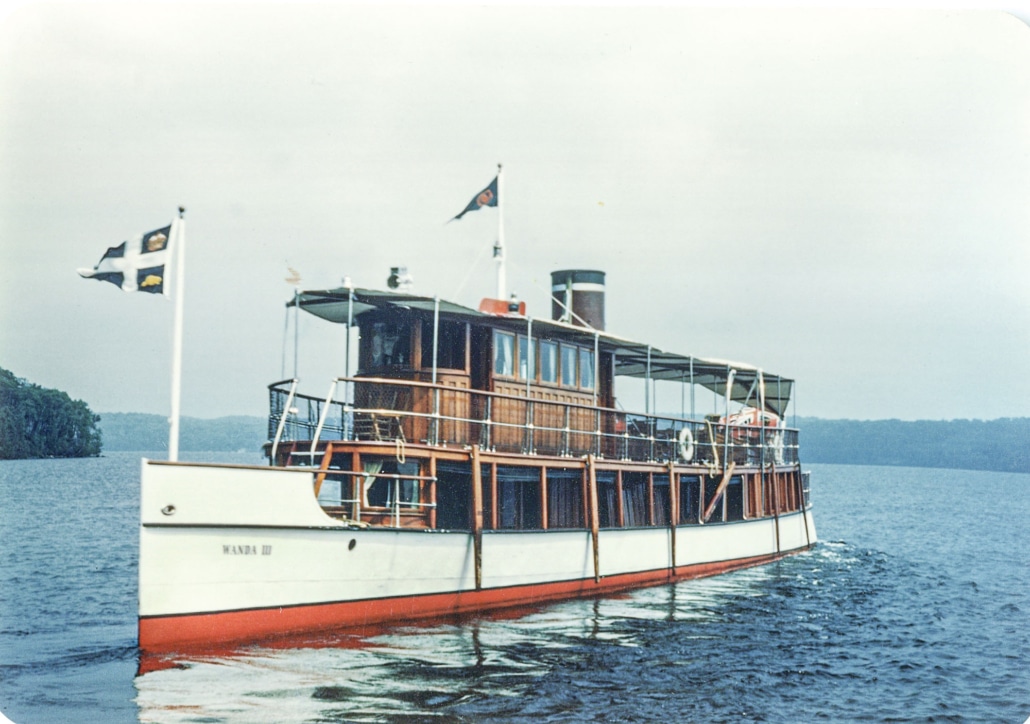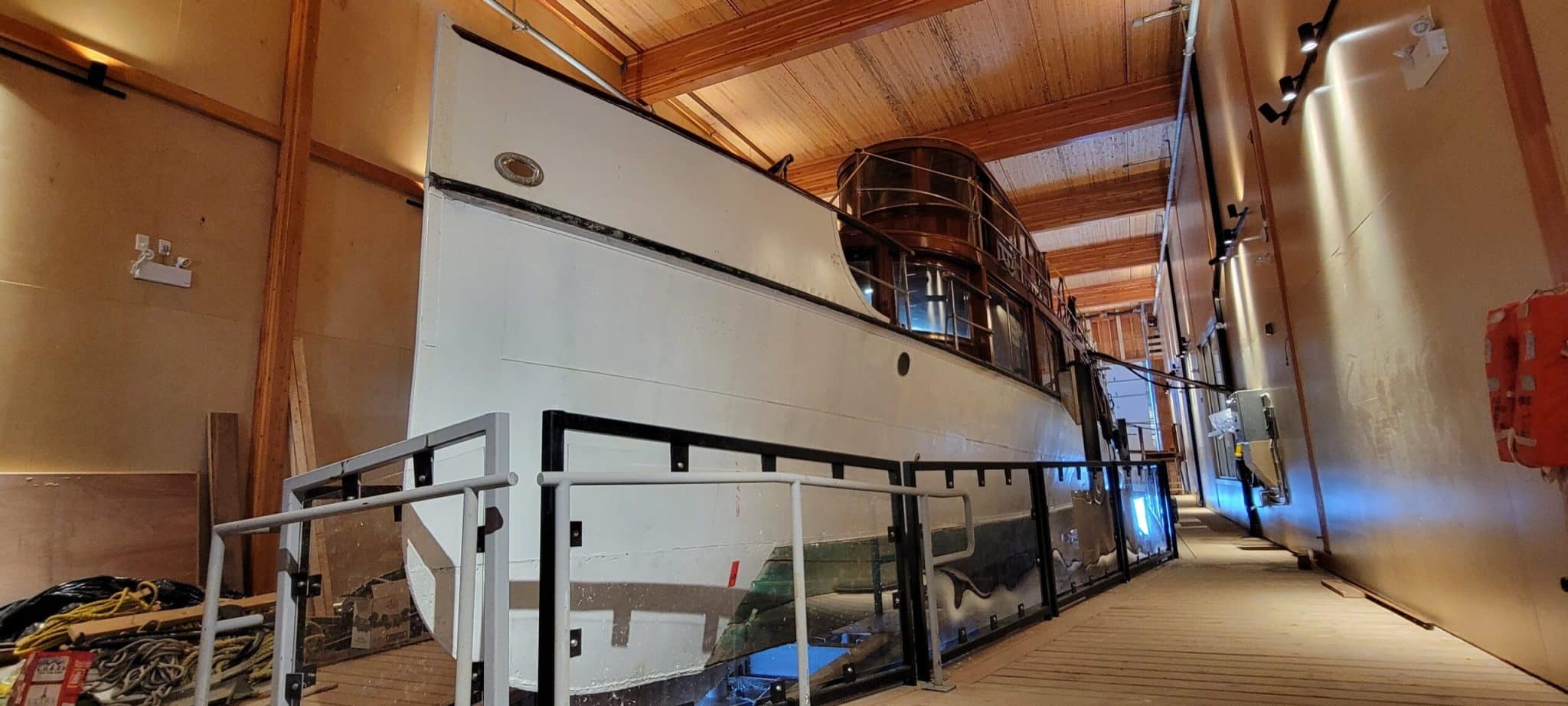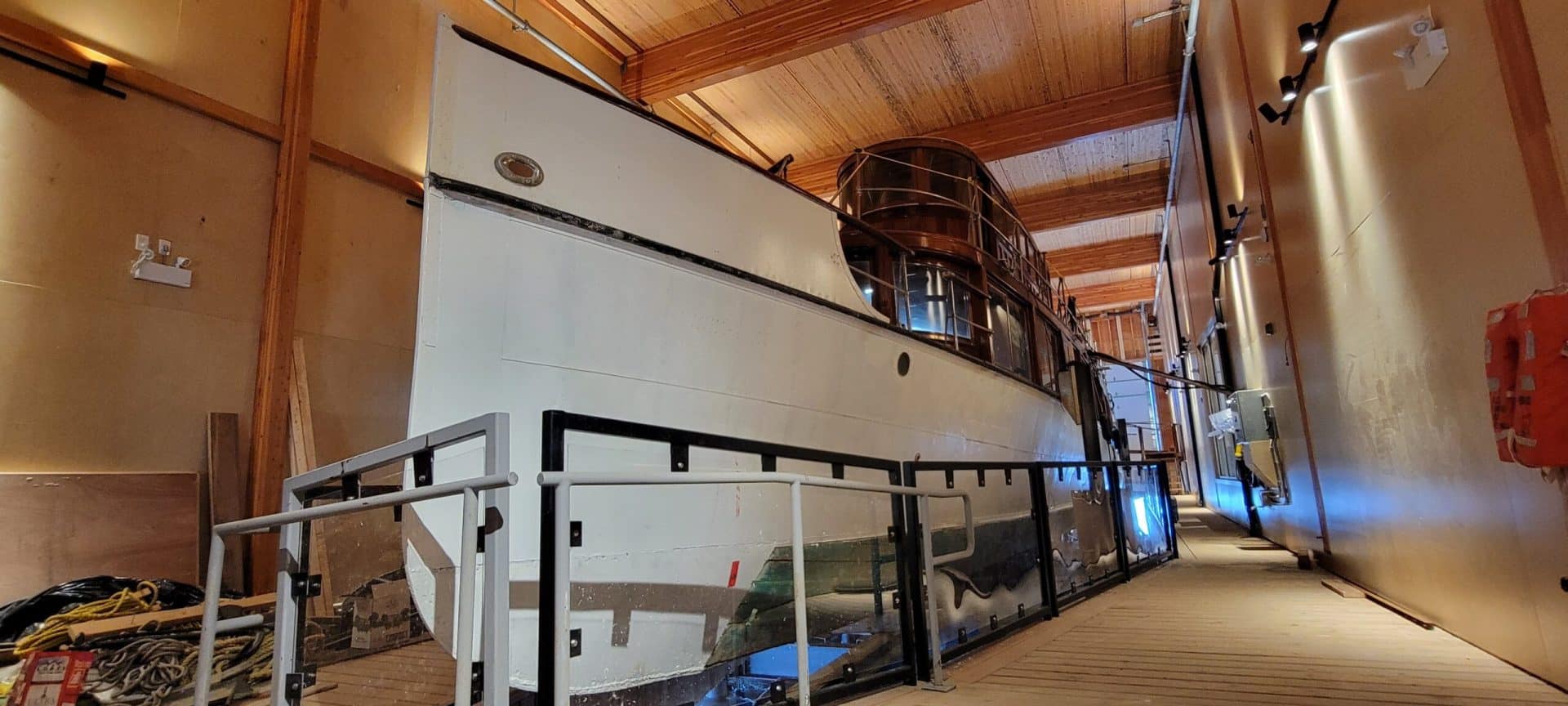 The third and final exhibit addition tells the story of the recently transformed Wanda III. Wanda III is a sterling example of the bygone steam era and one of the few surviving steam yachts. However, she has now transitioned to electric power and has become a symbol of sustainability and the need to make our world a more environmentally friendly place. Having Wanda III return to sailing all three Muskoka Lakes after a 20-year absence is very exciting, especially now that she will have a permanent home with a lift that will allow her to live on indefinitely as an outstanding working artifact.
The idea sounds simple enough: take a classic, steam-powered launch built in 1915 and give her an unlimited, sustainable future with a
modern, zero-emissions power plant and up-to-date systems and safety gear. The reality, of course, is more challenging, and there have been a few course corrections in the conversion of the Wanda III, as well as the application of significant technical, financial, and
human resources, before she is ready to sail again for the Muskoka Steamships & Discovery Centre (MSDC) in the summer of 2023.
"Wanda III: Steam to Green" underscores the importance of greater sustainability in preserving Muskoka. The now-electrified 108-year-old steam yacht Wanda III will sail the Muskoka Lakes this summer. Steam engine enthusiasts and their grandchildren will be happy to know that the original engine has been carefully refurbished as a working display.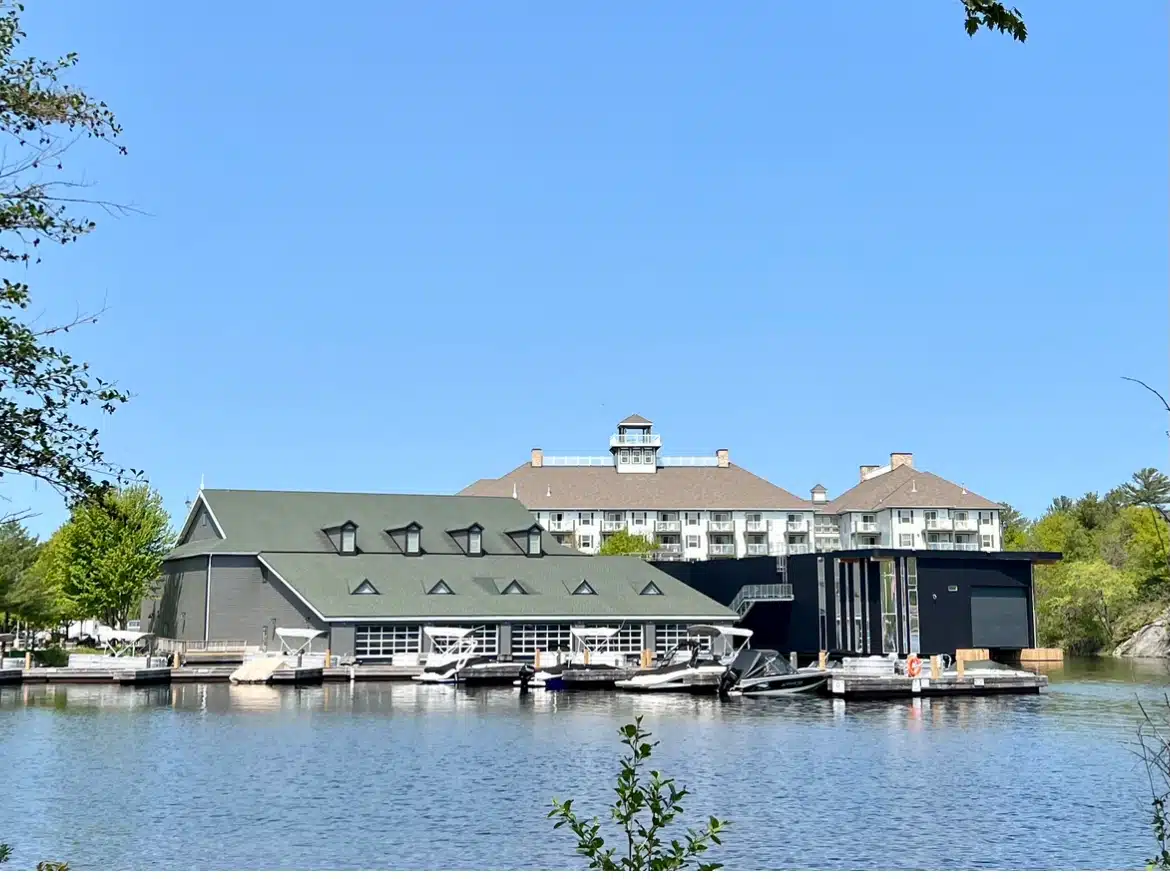 What an incredible opportunity to learn about Muskoka's abundant history! The Muskoka Discovery Centre's 3 new exhibits are jam-packed with information that will help you understand the roots of this beautiful geographical area. From its first inhabitants, to the impact of settlement and development, these exhibitions will help us look back and learn from the past, so we can ensure a long sustainable future for this beautiful region. Plus, with vibrant visuals, authentic historic artifacts and interactive displays, you're sure to have an entertaining and educational experience! What are you waiting for? Come visit The Muskoka Discovery Centre and explore our vibrant history now!