Skate, snowshoe, and sip for a good cause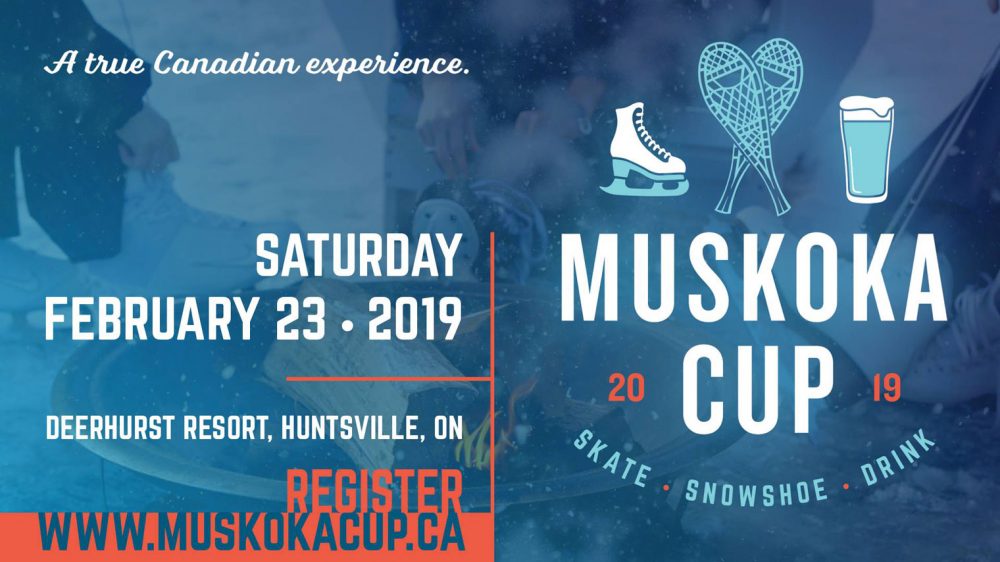 February 15, 2019 – MUSKOKA ON
Muskoka Brewery and Drink Inc. Events are bringing you the first ever Muskoka Cup on Febraury 23, 2019 at Deerhurst Resort in Huntsville. This fun family event / competition will incorporate 3 of Canada's (and Muskoka's) favourite activities; skating, snowshoeing, and sipping on local craft beverages.
A true Canadian competition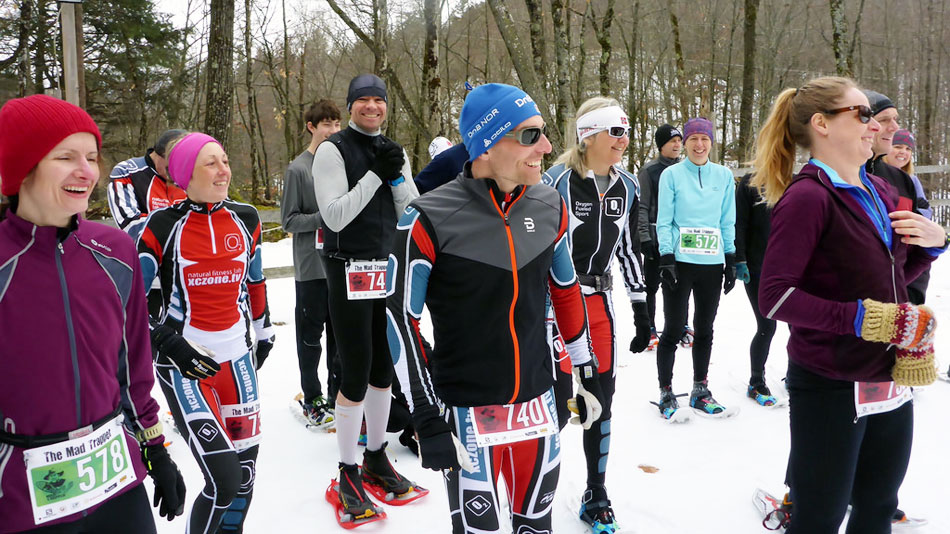 If you're looking for a true Canadian winter experience, this is it. The Muskoka Cup offers 2 race options to choose from: a competitive race, and a fun race.
Both races will consist of 4 km's of skating on the lake, 2 km's of snowshoeing, and to cap it all off, contestants will finish the race by drinking one of Muskoka Brewery's premium craft beers (or a non-alcoholic beverage).
If you want to try this test of winter endurance (and love of craft beer),  register for the race before Thursday, February 21. It is important to note that you will not be allowed to register the day of the event. Registration is $60 per participant, and that includes post-race dinner and live music  at Deerhurst Resort.
To buy tickets for the event, visit their website
Dinner + Show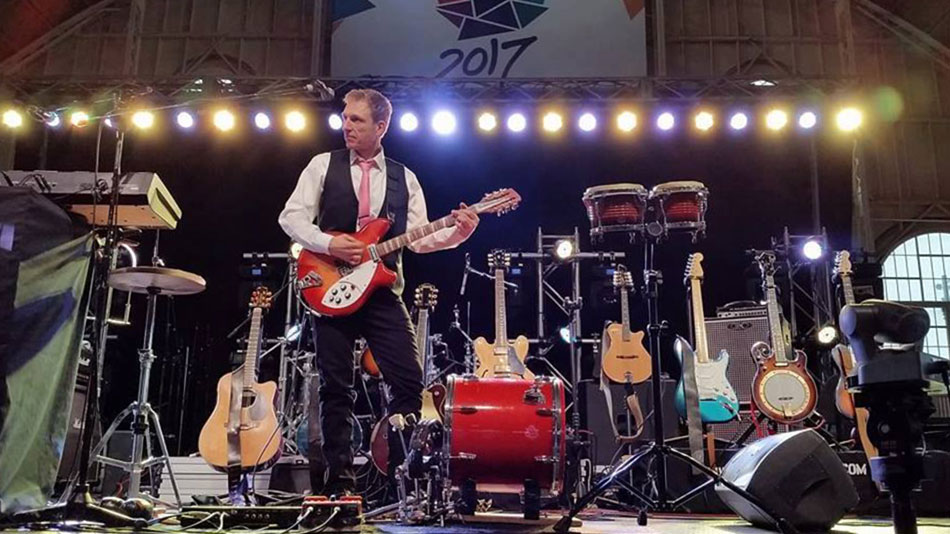 The race is just the beginning of this fun-filled day. Your race registration also includes dinner prepared by the talented culinary team at Deerhurst Resort, followed by a live performance from Jamie Williams. If your friends / family do not want to take part in the race but still want to join in the post-race festivities, there is a ticket for that too!
Good eats, good music, and a GREAT cause!
Purchase your dinner and show ticket here
a GREAT cause!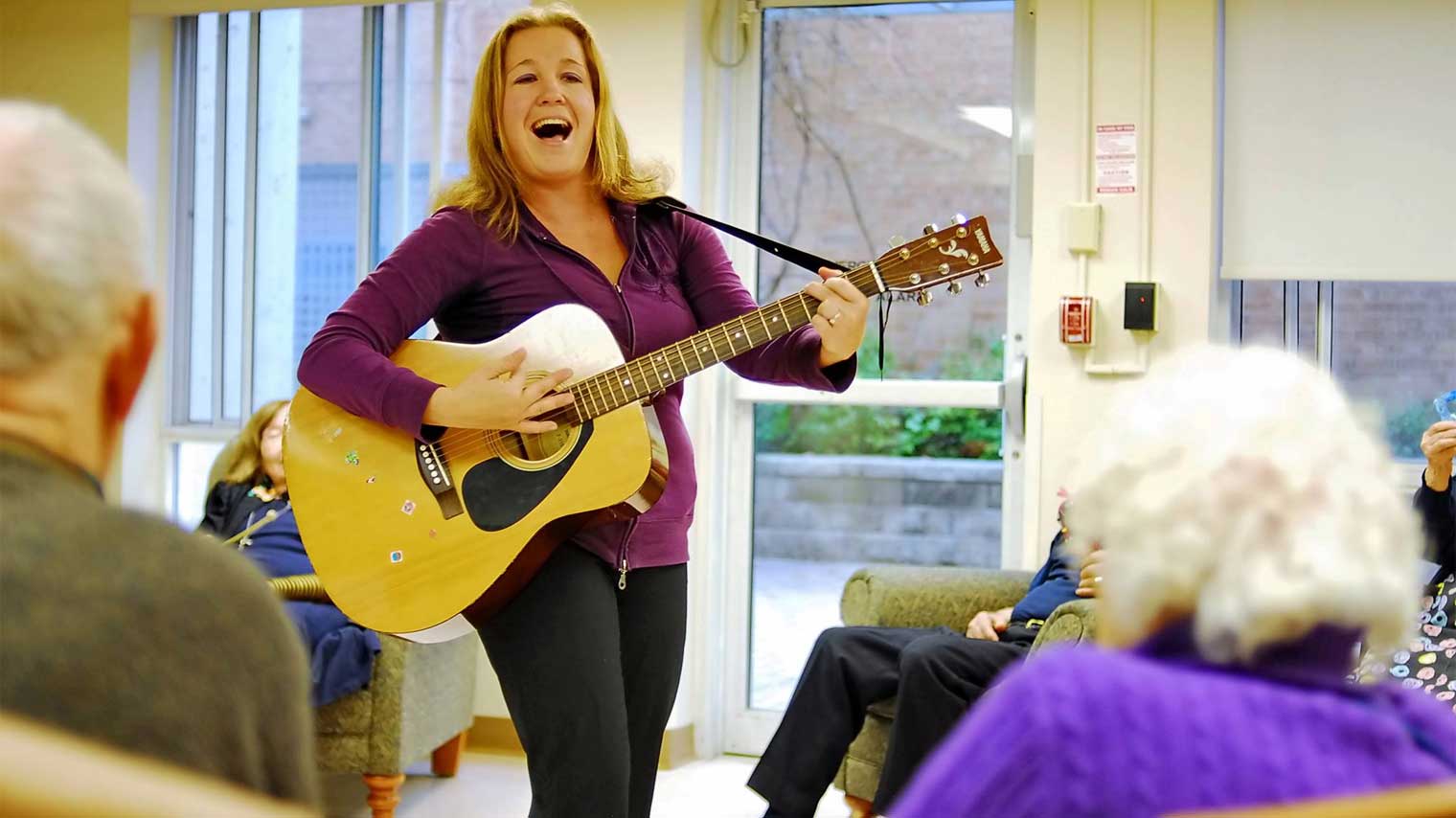 The event / competition will be a whole lot of fun, and it is all for a great cause. Proceeds raised from the event will go towards the Canadian Music Therapy Trust Fund, with help from the Muskoka Brewery Community Venture Fund.
The Canadian Music Therapy Trust Fund is an amazing service, creating access to music therapy for Canadians who need it most. What is music therapy? Music therapists bring their joyful sounds, songs and instruments into the homes of Canadians dealing with autism, Alzheimer's, anxiety, fine-motor skills development, to name only a few. The service works hard to improve the mental, physical, and emotional health of Canadians.
After registering for the event, you are encouraged to set up your own online pledge to raise money for music therapy (you can set up your online pledge here). If you prefer, you can bring cash or a cheque made out to the Canadian Music Therapy Trust Fund on the day of the event. There will be prizes for the top fundraisers, so get out there and raise some money for a great cause!
Showpass, the ticket provider for the event, will be donating all the service charges from tickets sold back to the charity.
Race registration includes:
Participation in the race
Dinner at Deerhurst Resort
A Muskoka Brewery tall boy
Entertainment by Jamie Williams
Please bring your own skates and snowshoes! They will not be available to rent at the event (unless you are staying at the resort).
Where to stay
Deerhurst Resort wants everyone to drink responsibly, so they are  giving Muskoka Cup racers a discount on their stay at the resort with the promo code: MUSKOKACUP.
To book a room online, visit their website