Under no circumstances, should Mom have to cook breakfast on Mother's Day!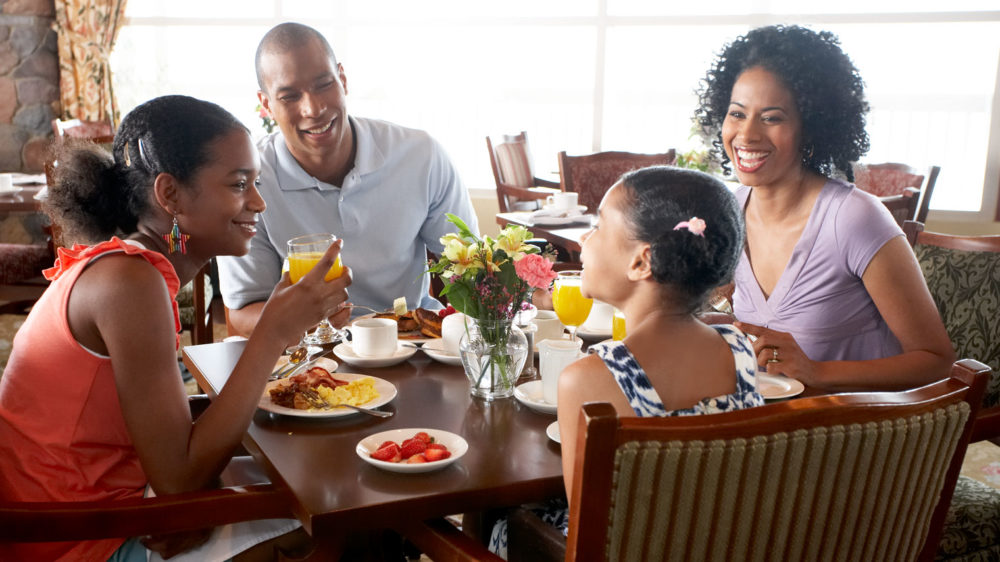 Mothers are the most important people on the planet. For one day of the year you had better make them feel that way, and treating mom to a Mother's Day Brunch is a great start.
The Mother's Day Brunch tradition is as old as time, and a tradition that Muskoka does really, really well, Make sure you make reservations, because these tables will fill up quick!
3 GUYS and a Stove: 3 Guys Marché Breakfast is famous the world over! They are sure to be a popular spot on Sunday and have three seatings available, 9am / 10:30am / 12pm, so call to reserve.
Deerhurst Resort: Muskoka's longest running brunch is even more special with a chocolate fountain, fruit carving demonstration, dessert flambé and much more!
Sherwood Inn: An inspired brunch menu in an elegant setting overlooking majestic Lake Joseph. Featuring traditional hot breakfast fare, smoothies, baked goods, a carving station, an indulgent pastry shop dessert and more. Mothers dining also receive a special gift!
Taboo Muskoka:  Dine at The Boathouse Restaurant for a fabulous lakeside brunch buffet. Enjoy live action stations, breakfast classics, prime rib, and many more delicious options, all in the company of Mom.
Hidden Valley Resort: Muskoka hospitality and dining at its finest, overlooking Peninsula Lake Huntsville Muskoka.
Muskoka Bay Resort: Celebrate mom with a tasty Buffet Brunch in the Beautiful Muskoka Room at the spectacular Clifftop Clubhouse. Seating's available at 10:00am & 12:30pm. Reservations Required.
Bayview Wildwood Resort: Treat mom to a fabulous brunch by the lake in the Echo's Dining Lounge.
Rawley Resort: Enjoy an exceptional brunch, waterside views and live entertainment at the luxurious Lighthouse45 Restaurant.
The Blue Willow Tea Shop: Mix it up a little, do High Tea instead! High Tea at Blue Willow Tea Shop is always a hit on Mother's Day, so call for reservations.
South Muskoka Club Restaurant: One of those hidden gems that the locals know and rave about, the Club Restaurant at South Muskoka opens its doors to members and the general public. Sunday's brunch runs from 10am – 2pm, and will be the last
JW Marriott The Rosseau Muskoka: Overlooking scenic Lake Rosseau, enjoy Mother's Day brunch at Cottages Restaurant from 7am to 3pm on Sunday May 12. $35 per adult/ $12 per child (ages 4-12).
Stay and Play
Make the most of your Muskoka experience and check out our top recommendations for places to stay and perfect getaway packages.