The Muskoka Maple Trail, running until April 29, is a collection of 30+ of Muskoka's most exceptional maple experiences. You're encouraged to build your own maple adventure, choosing from sugar bush tours, maple baked goodies, maple beer and cocktails, maple breakfasts, signature experiences, and of course, maple inspired dining. If you are coming from out of town to experience the Muskoka Maple Trail and are looking for a place to stay, we've collected 8 of the sweetest overnight getaways for you to book. Plan your maple adventure online, or pick up the official Muskoka Maple Trail map from one of these locations and hit the road for some maple fun.
---
Related: Muskoka Maple Festival in Huntsville, April 29, 2017
---
Muskoka is well-known for its trendy culinary scene, with some of the province's top chefs crafting inspiring dishes boasting seasonal, local ingredients. Some of the area's top restaurants have brought their talents to the Muskoka Maple Trail and have gotten creative with fresh, local maple syrup, incorporating this most natural of ingredients into their dishes. The results have been nothing short of extraordinary, with visitors raving about these special menu items. Plan a night out for dinner, and discover the delectable tastes of Muskoka's top chefs on the Muskoka Maple Trail.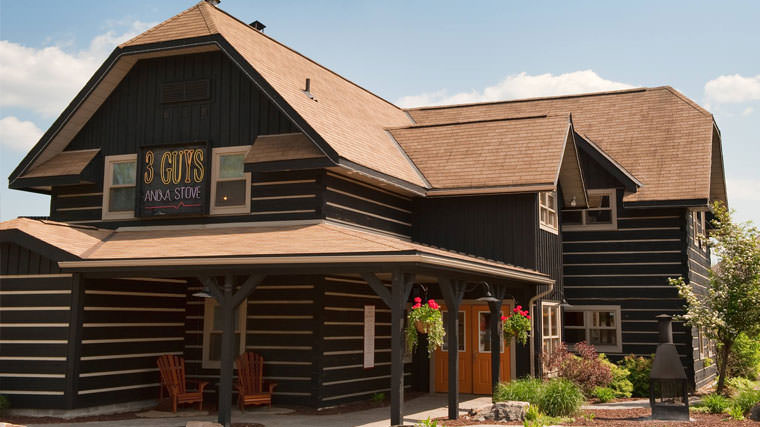 3 GUYS and a Stove (Huntsville): 3 GUYS And A Stove is a favourite among locals, visitors and seasonal residents alike, known as a restaurant for people with taste. Drawing inspiration from the dish they served at last year's Muskoka Maple Festival that sold out, 3 GUYS is featuring Charred Pork Back Ribs with Muskoka Maple BBQ Sauce for dinner, 7 days a week. Finish off this delicious dish with a freshly baked slice of Muskoka Maple Pecan. You are going to love their crafted in-house BBQ sauce, and you can even bring it home for your own bbq'ing this summer as it will be on sale at the Muskoka Maple Festival.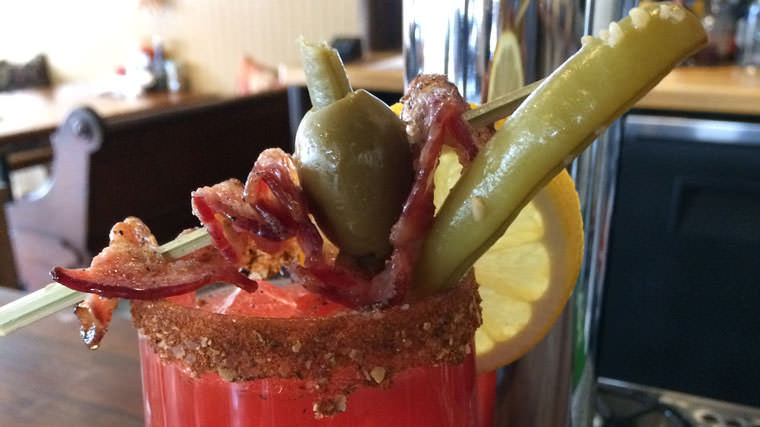 The Oar & Paddle (Gravenhurst): The Oar & Paddle is known for their comfortable atmoshphere and delicious fare. Visit them in Gravenhurst to try their famous chicken wings with their own in-house sauce recipe 'Smokey BBQ Maple Bacon'. It is the perfect blend of smokiness and sweet, and it is highly likely that it will soon become your favourite wing sauce! Pair their mouth-watering chicken wings with one of their two maple-inspired cocktails; Maple Bacon Caesar and a Maple Bourbon Manhattan.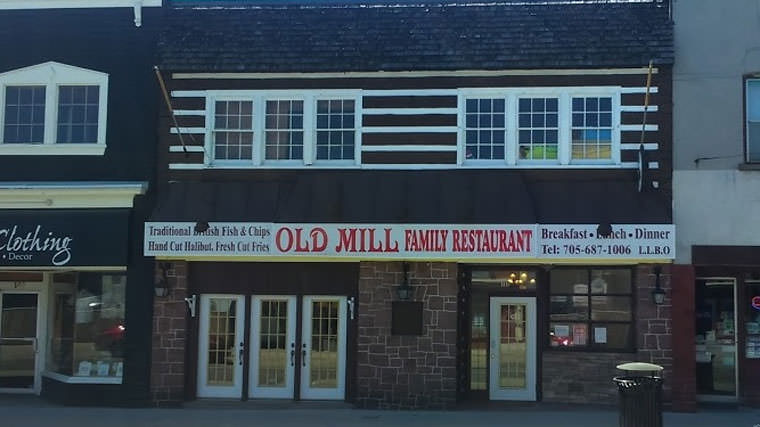 Old Mill Family Restaurant (Gravenhurst): This popular restaurant in downtown Gravenhurst has created a number of great lunch and dinner specials to celebrate the Muskoka Maple Trail.  Try their fresh Spring Salad served with a beautiful Muskoka Maple Balsamic Vinaigrette, Maple-Soy Glazed Trout, or Pineapple Maple Glazed Ham. These delicious new menu items savour the tastes of spring!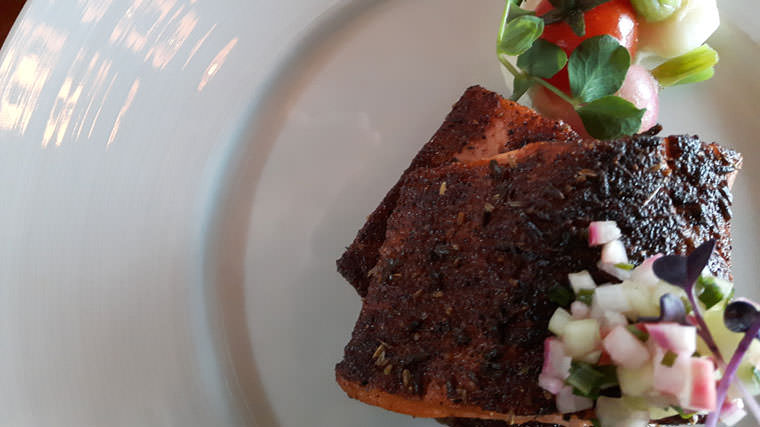 Deerhurst Resort (Huntsville): Visit Deerhurst Resort for their exquisite Maple Table D'hôte, available March 20 – April 29, 2017. Indulge in this springtime tradition and enjoy items like Blackened Arctic Char with maple smoked bacon and lentil stew, or smoked maple and vidalia onion soup. You will absolutely love their Maple Sugar Shack Sampling Platter that they serve for dessert.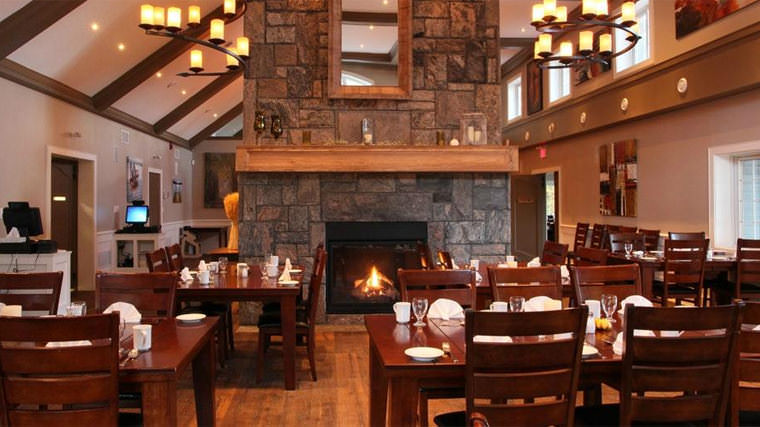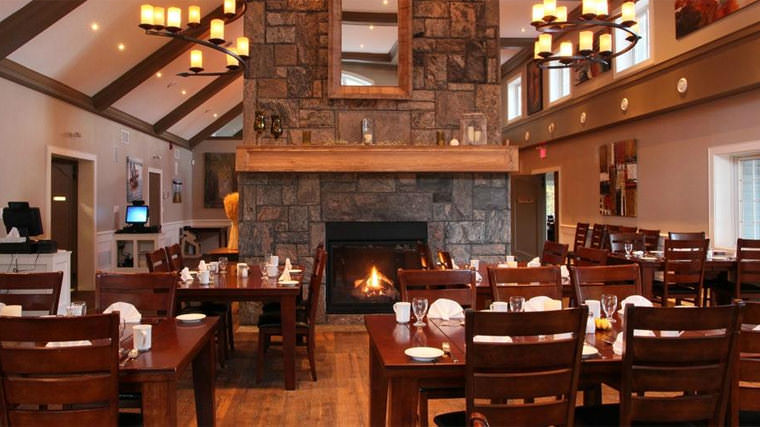 Patterson Kaye Resort (Bracebridge): Patterson Kaye Resort is a historic Muskoka resort situated on the banks of the Muskoka River and Lake Muskoka, 5 minutes from downtown Bracebridge. For the Muskoka Maple Trail, Patterson Kaye Resort is inviting you to join them at their popular 'Seasons' Restaurant for lunch or dinner to enjoy their chef's maple-inspired dishes; Mixed Greens tossed in a Maple Cranberry Vinaigrette, Hazelnut Encrusted Pork Tender Loin brushed with maple dijon, and Maple Crème Brulee. These dishes are as delicious as they sound!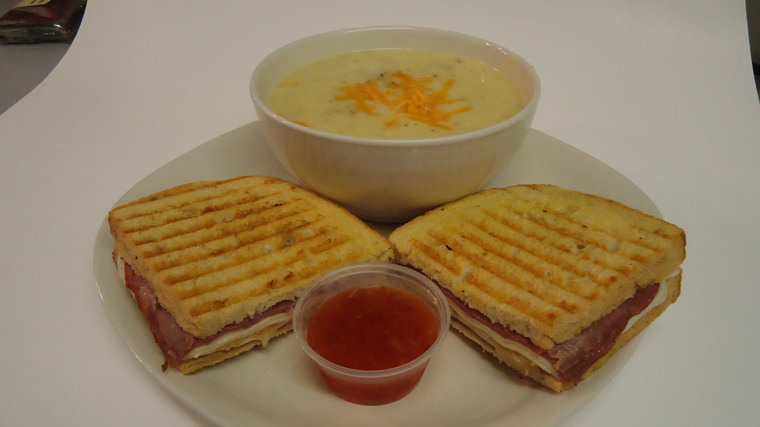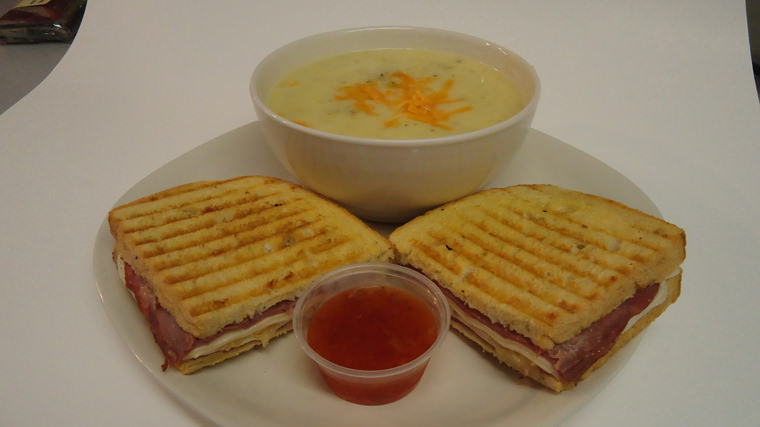 Cottage Cravings (Bala): Cottage Cravings is a wonderful delicatessen and gift shop, and a must-stop in Muskoka Lakes whether you are looking for a coffee and fresh-baked muffin to start your day, or their famous homemade soups. On weekends, stop in and try and one of their delicious maple-inspired homemade soups. Their soups are always the talk of the town and are the perfect warm compliment to a brisk spring day.