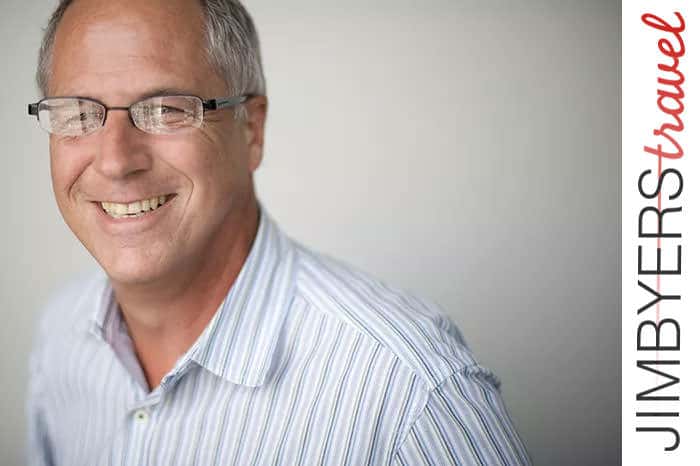 July 5, 2017 – MUSKOKA ON
A well-equipped cottage with a hot tub on the patio and lovely lake views. A romantic boat ride on one of Ontario's prettiest lakes. Not to mention a wonderful canoe trip along the Muskoka River, great food, tasty craft beer and welcoming locals.
The Huntsville-Baysville-Dorset triangle is a fabulous part of Ontario, with just about everything you could ask for in a vacation getaway. I hadn't been in some time, but a recent weekend visit reminded me how special the area is.
I've been a full-time travel writer for nearly a decade now. Sometimes it takes me a while to suss out a place and get a feel for things. But I pretty much cemented my opinion on this area of Muskoka the minute we walked into the small building in little Baysville that houses both The Humble Pie bakery and a restaurant and sausage spot called Fork in the Road.
Michelle MacIsaac was behind the counter at Humble Pie when I walked in and started looking around. My gaze was immediately fixed on some small berry pies she had on the counter.
MacIsaac told me the secret is her pastry, which uses unbleached flour, shortening (not lard), a wee bit of butter "and lots of cold, cold water."
"We do 10 pounds at a time, and some days we'll do 30 or even 40 pounds of dough" for their scones, pies, butter tarts, croissants and pizzas, which hungry cottagers often pick up on a Friday night.
The pastry is excellent. But I might have been more taken with MacIsaac's story about how she moved here from the city and how she got the big tattoo on her arm, which reads "Soul of a gypsy, heart of a hippie, spirit of a faerie."
MacIsaac said the inspiration came from someone who gave her a sign with the same inscription on it. We chat a bit about her business and other topics, and I snap a couple photos of her. She's relaxed and fun and I feel a nice connection.
Photo: Michelle MacIsaac sometimes makes 40 pounds of dough a day at The Humble Pie in Baysville; a testament to the popularity of her pies, tarts and pizza. JIM BYERS PHOTO
Within the same building is Fork In The Road, which sells what singer Amy Sky calls the best French Fries anywhere, as well as homemade sausages in a variety of styles, including lamb with rosemary. wild boar with oranges and Scotch and a lovely, not too sweet one with maple and apple.
Co-owner Terry Glover worked at many fine restaurants in Toronto but came here with his wife a dozen years back.
Photo: Terry Glover sells fantastic sausages and other great products at Fork in the Road in Baysville. Look for his colourful fish carvings, too. JIM BYERS PHOTO
"I only use shoulder meat," Glover tells me. "I don't mix in fat or offal or mystery meat. And it's not cured, which is really like adding formaldehyde."
As I'm chatting with him about sausages I spot a newspaper story on the wall that shows him with some goofy looking wooden fish.
"I carve those myself," he tells me. "They've got attitude."
He points to one particularly elongated fellow in a photograph.
"He's got little eyes. I think he might have been smoking something funny."
I laugh out loud and shake my head. I've been in Baysville all of 10 minutes and I'm already hooked on this place.
On the way out I say goodbye to MacIsaac, who lives up to her tattoo by flashing me the peace sign.
Glover has been kind enough to pass along a few of his sausages for us, which we take back to our cottage at Beauview Cottage Resort for a fabulous barbeque lunch on our deck overlooking Lake of Bays.
Photo: Beauview Resort Cottages is a welcoming spot on Lake of Bays, with a quiet setting that's great for both families and couples seeking a romantic getaway. JIM BYERS PHOTO
Beauview owner Gord Bell takes us on a brief tour of our unit, pointing out the two bedrooms and explaining how the barbeque and TV work. There are books to read and games you can play and a huge hot tub that comes complete with mosquito netting for a bug-free soak.
Our cottage has a fine view of a quiet bay, with a wide expanse of lawn out front that's ideal for football or frisbee. There's also a children's play area, with climbing toys and games, as well as kayaks and canoes and an off-shore floating "castle" you can play on and jump from.
There are other cottages visible from the dock but not as many as you might find on busier lakes.
"We're the only commercial place on this part of the lake, so it's mostly families and very quiet," Bell tells us.
As great as the place is for kids, it's an equally appealing spot for couples who want a romantic getaway; especially with that hot tub and seating on the deck for a sunny morning or early evening dining experience.
We check out the property and munch our sausages before heading out to explore Baysville and make a stop at a shop called Yummies in a Jar. Bell leaves a jar of jam or another of their products for all his Beauview guests, as well as a pass to Algonquin Park, so I'm curious about the shop.
Photo: Yummies in a Jar and the John Murden gallery share a pretty space just outside of central Baysville. JIM BYERS PHOTO
We pull into their main store (they have a small one next to Humble Pie as well) just outside of town and chat with owner Lynn Murden and her husband, John, who has a gallery in the same space.
John Murden takes lovely photographs of Muskoka; gleaming cottages surrounded by sparkling water, wild wolves in winter and more. He also does wonderful watercolour paintings. Lynn makes everything from berry jams to hot pepper jelly and syrups; 85 styles in all.
Over in "downtown" Baysville is Lake of Bays Brewing, one of the largest craft beer producers in the province. There's a nice tasting room and a fun patio out front with Muskoka chairs and a picnic table. They also have concerts and other special events, including a "bike and brews" ride with beer-tasting.
Darren Smith said he started making beer at home and thought about building a brewery. But he didn't have any place to build one. His father, meanwhile, had purchased a building in Baysville but didn't know what he should do with it.
They make four brands year-round; Switchback Pilsener, Broken Axe American Pale Ale, Oxtongue India Pale Ale and Spark House Red Ale. They also do experimental beers, such as a radler-style brew with pineapple instead of grapefruit.
The Red Ale has a bit of bitterness but Smith said that hoppy flavour is masked a bit by the malty nature of the beer. Which makes it flavourful but still drinkable.
"It's been our number one seller," Smith said. "It's great around the campfire."
Photo: Lake of Bays Brewing Company has a great retail store to visit, and a great line-up of beers
From there it's over to Bigwin Island Golf Club where we get a marvellous tour of the property from clubhouse manager John Siddall, who also is in charge of food and beverage.
The Bigwin resort, which is on Bigwin Island a few minutes from Baysville, is reached via a short ride on a private ferry and has been around since 1920. They've kept a couple of towering fireplaces and stone chimneys from the old buildings, giving the grounds a ton of atmosphere. There also are covered walkways as the original resort builder, C.O. Shaw, didn't want his guests getting wet on the way to or from the main lodge.
Golf is the big draw for some folks, as Bigwin has some of the most dramatic topography in southern Ontario. The sixth hole is the signature spot on the course; a par four that drops down a steep hill, with spectacular views of a deep blue Lake of Bays in the distance. It's one of the top golf holes in North America.
Photo: The sixth hole at Bigwin Island Golf Course is one of the top holes in Canada. JIM BYERS PHOTO
Golf architect Doug Carrick, one of the best in the business, is redoing the bunkers in new shapes, with brilliant white sand that looks dazzling against the deep green fairways (The first nine holes were designed by legendary golf architect Stanley Thompson).
The course is for members only in July and August but open to the public until the end of June and also after Labour Day.
Siddall points out a low-rise building where people can buy units. "Those are the first condos in Ontario," he tells us.
They're now building cottages on the island that folks can buy so they have a bigger slice of the island.
We're lucky enough to have dinner in the main dining room at Bigwin, a glorious space with huge windows looking out on the lake. They also have wonderful old photos of the resort from the days when gentlemen wore black tie and ladies gathered in their finest dresses and pearls for dinner.
Photo: The Marine Dining Room at Bigwin Island offers spectacular views of Lake of Bays
We start with a stunning salad with arugula, spring kohlrabi shavings, strawberries, feta cheese and almonds. It's as beautiful as it is tasty. We also get some flaming Saganaki cheese, plus a nice risotto with prosciutto and a lovely half Cornish hen.
Photo: The arugula salad with kohlrabi, strawberries, feta cheese and almonds is an outstanding dish at Bigwin Island's dining room. JIM BYERS PHOTO
The next morning we have a half breakfast in our cottage, then head to Miss Nelle's in Baysville. It's a gorgeous old building with a cool coffee shop and a covered porch out front that has cool, ice cream shop-style white chairs. We have an excellent omelette, toast and very good, locally roasted coffee for less than $10.
Photo:  Miss Nelle's is a great spot for a bite to eat in the morning in Baysville, with wonderful coffee and a cool, funky atmosphere. JIM BYERS PHOTO
Sufficiently fed and watered, we head from there to the Dorset Fire Tower. It's only a few flights of stairs to the top but you're 142 meters above Lake of Bays when you reach the pinnacle, and the views of the lake and the rolling hills around it are superb. It's especially striking in fall when the colours change, but I'm told it's best to come on a weekday to avoid crowds.
Photo: The Dorset Water Tower viewing platform is some 142 meters above beautiful Lake of Bays. JIM BYERS PHOTO
After that is a wonderful ride on the SS Bigwin, a small, historic boat (it was built in 1910) that's been restored to her previous glory and now plies Lake of Bays on regular trips, as well as specially arranged outings.
It's mostly run on battery power, so it's a wonderfully quiet ride. They also have lots of beautiful, deeply polished wood all around (cherry, teak, mahogany, oak and more) and they've put comfy wicker chairs and a couple small sofas on board so you can ride in extreme comfort and check out the cottages and rocky shores of Lake of Bays.
Photo: A ride on Lake of Bays on the restored SS Bigwin is a great delight for kids and adults. The ship is beautiful and super-quiet. JIM BYERS PHOTO
Tour guides will explain some of the history of the area, which was a popular logging spot before it became a natural playground with cottagers and visitors from afar.
The ship was sunk inside a boathouse from 1970 to 1991 and later painstakingly restored. They didn't start inviting customers on board until 2012 and it's run as a charity, which makes it essential that they get support.
The list of dignitaries who've been on board the ship includes the likes of Winston Churchill. Louis Armstrong, Greta Garbo and Clark Gable. That's nice, but I'm more impressed by the beauty of the lake on a fine June afternoon, with white puffy clouds scudding overhead and the gentle clang of the ship's bell whenever a passing boat slides past with waving passengers.
I tell Bigwin coordinator Jonathan Percival that I love the Segwun and Wenonah ships on Lake Muskoka but that his small ship, which only takes 32 passengers at a time, feels different.
"They're all great but I think ours is a bit more intimate," he says.
Percival tells me they do a number of special tours including some that stop at Bigwin Island and even tours with sangria tasting or with Lake of Bays Brewing beer tasting.
I can't resist the charm of small town museums so my wife and I stop at the Dorset Heritage Museum after our boat ride. There are lovely displays about local life and times out on the lake, including how local soldiers were welcomed home after serving in World War I. I'm especially taken with a description about life at the Dorset School back in the day.
Photo: The Dorset Museum is a fun place to stop and read stories about life in the town. JIM BYERS PHOTO
One pupil recalls a stern teacher named Mrs. Bates and told an interviewer that she'd go to church on Sunday "to pray for the strength to whip us all on Monday."
Another student recalled she didn't like boys having smoking pipes at school, so they'd hide them under loose wooden boards that made up the town's sidewalks.
From the museum it's over to Huntsville and a canoe trip along the Muskoka River, courtesy of the folks at Algonquin Outfitters. It's a huge store in downtown Huntsville with great service and just about everything you could want for the outdoors; cool clothes, sleek, lightweight kayaks and floating toys for the cottage.
One of the guides suggests we paddle to the east, out towards the high school and Alice Island. Minutes later we're gliding down a mirror-like river and checking out pretty homes that back right onto the river; something that always makes me think of packing up and moving north so I can barbeque my dinner on the river bank and effortlessly slide my own kayak or canoe into the water whenever the mood strikes.
Photo: Rent a canoe from Algonquin Outfitters in Huntsville and try a trip along the Muskoka River. JIM BYERS PHOTO
We head out into the main part of the lake for a bit before heading back, a slight wind and counter-flowing current making us exert ourselves a little more than we did on the way out (and providing a good lesson on canoeing preparation).
We have a few minutes before dinner so we check out some fun shops, including cool galleries with wonderful, local art work on display and a lovely store called Christmas Tyme that sells Christmas gear all year long.
Photo: Huntsville has a lovely main street, with fun shops and a pretty community centre. JIM BYERS PHOTO
We didn't have time to see a performance, but there's a very nice looking community theatre in the centre of town, too. And a coffee shop in a fine brick building called Café Wilgress that looks fantastic.
We grab a spot on the second floor patio (they have three outdoor dining levels) at On the Docks, a fun pub and dining spot that's right on the Muskoka River in the heart of downtown Huntsville. I'm not expecting a lot but I get a lovely plate of Indian chicken with rice and tons of veggies and just-right spice. My wife has an excellent chicken sandwich on flatbread with goat cheese and cranberry mayo she proclaims as one of the best sandwiches she's ever tried.
Photo: On The Docks Pub in Huntsville has a series of great patios overlooking the Muskoka River. JIM BYERS PHOTO
With a couple of Lake of Bays beers to go with our meal and a nice, sunny afternoon, we're thrilled to munch away and watch the boats go by on the river. They do live music on weekends, too.
From there it's back to Beauview Cottage Resort for a soak in the hot tub and a little dock time. We gather on a bench on the dock and watch the sunset light up the summer sky in delicate shades of pink and orange.
About Jim Byers:
Travel is a big part of who I am. My parents often told me I was conceived in Rome, which is too much information for a kid if you ask me. I met my wife on a train trip, oddly enough, while travelling to Rome. I grew up in California but have lived in Toronto for more than three decades, and I try to bring the world to my readers with a bit of a Canadian perspective and a generous dose of humour. (Sorry, U.S. audience, that would be humor for you).
I was travel editor for five years at the Toronto Star, which has the largest travel section in North America, and I've had my own travel blog for years. I now write destination stories for several publications, including five items a month for Postmedia and Sun Media websites and newspapers across Canada. My work also appears in the Dallas Morning News, Houston Chronicle, Zoomer magazine, Canadian Traveller and The Australian newspaper, as well as Travelzoo Canada's website. I love every kind of travel, from Canadian mountains to European cities. I also adore a good beach, old time rock and roll and a nice glass of red wine, though usually not at the same time.
Follow me on Facebook and Pinterest at jimbyerstravel and check my photos and videos on Instragram @jimbyerstravel1. You also can keep up with my thoughts on the travel industry and the world in general on my Twitter feed @jimbyerstravel. Or contact me the old fashioned way by emailing me at jim@jimbyerstravel.com. Thanks. And happy travels!