Monkey Around in Huntsville's Forest Canopy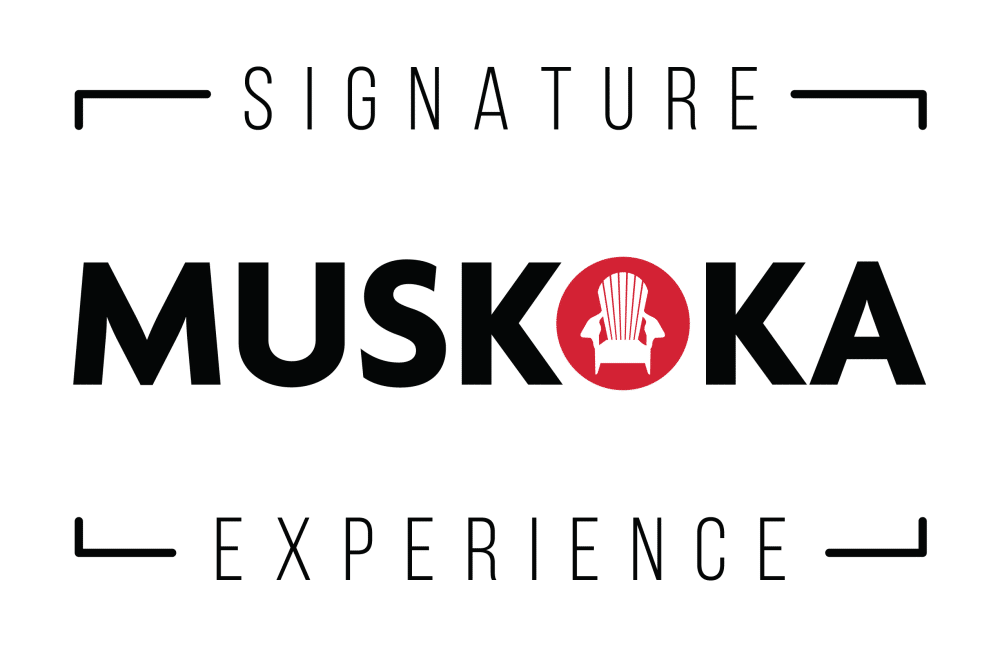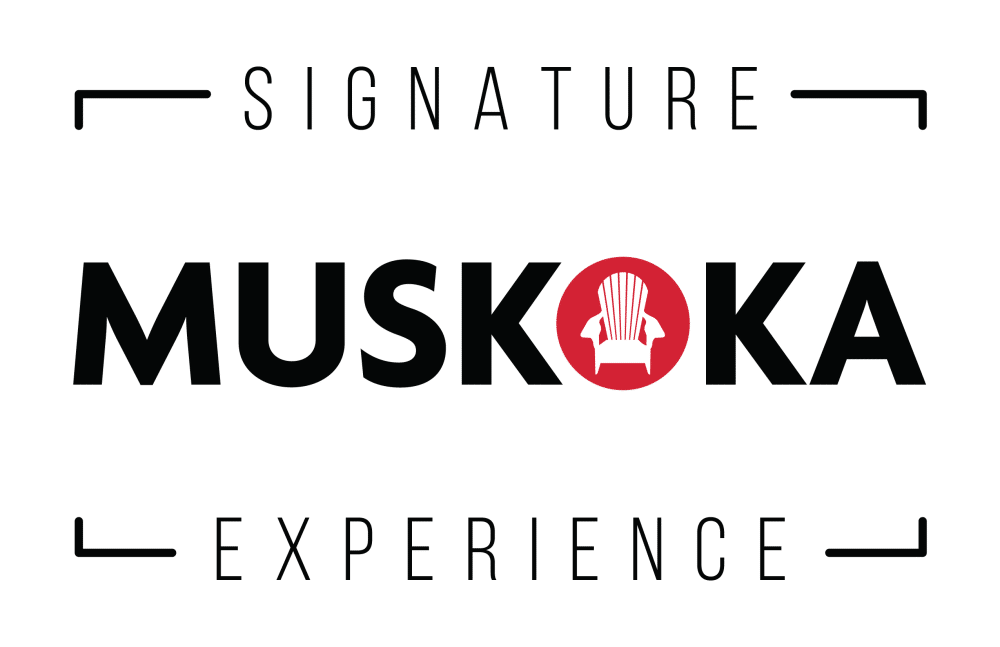 Treetop Trekking Huntsville is part of the Muskoka Signature Experience Collection, a collection of Muskoka's must-do experiences!
It is well-known that Huntsville's tranquil forests are one of the most beautiful places to view the stunning displays of red, orange, and yellow leaves during the fall season. And while most visitors can say that they've experienced the dazzling foliage from afar, few can say that they've admired the beauty of the changing leaves up-close – and even fewer can say they've marveled at the leaves while ziplining through the forest! If you're looking for a one-of-a-kind adventure this fall to get your adrenaline pumping, check out Treetop Trekking Huntsville. Conveniently located off of Highway 60, just 5 minutes East of the Huntsville city centre, you'll want to include this on your Muskoka bucket list!
Aerial Game Trek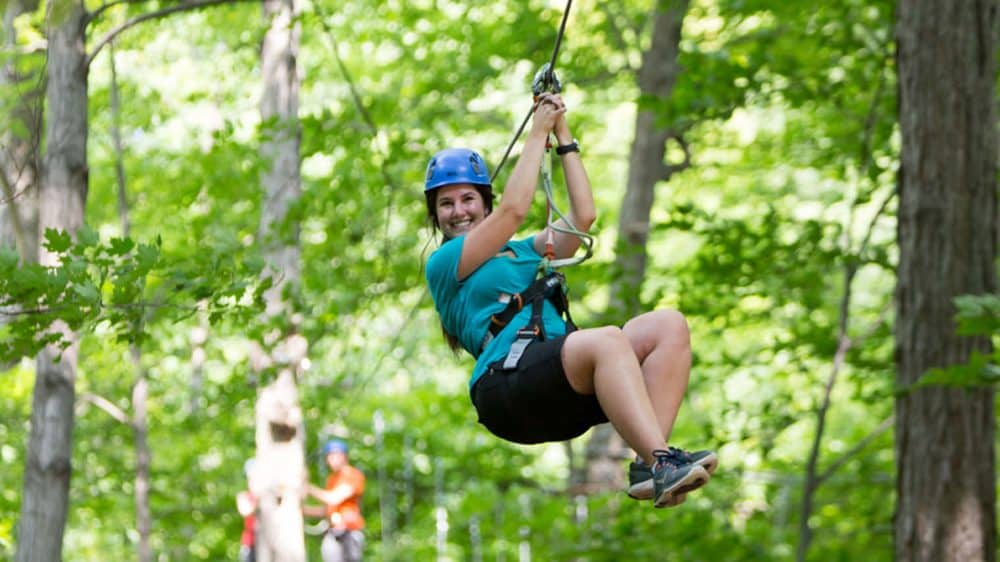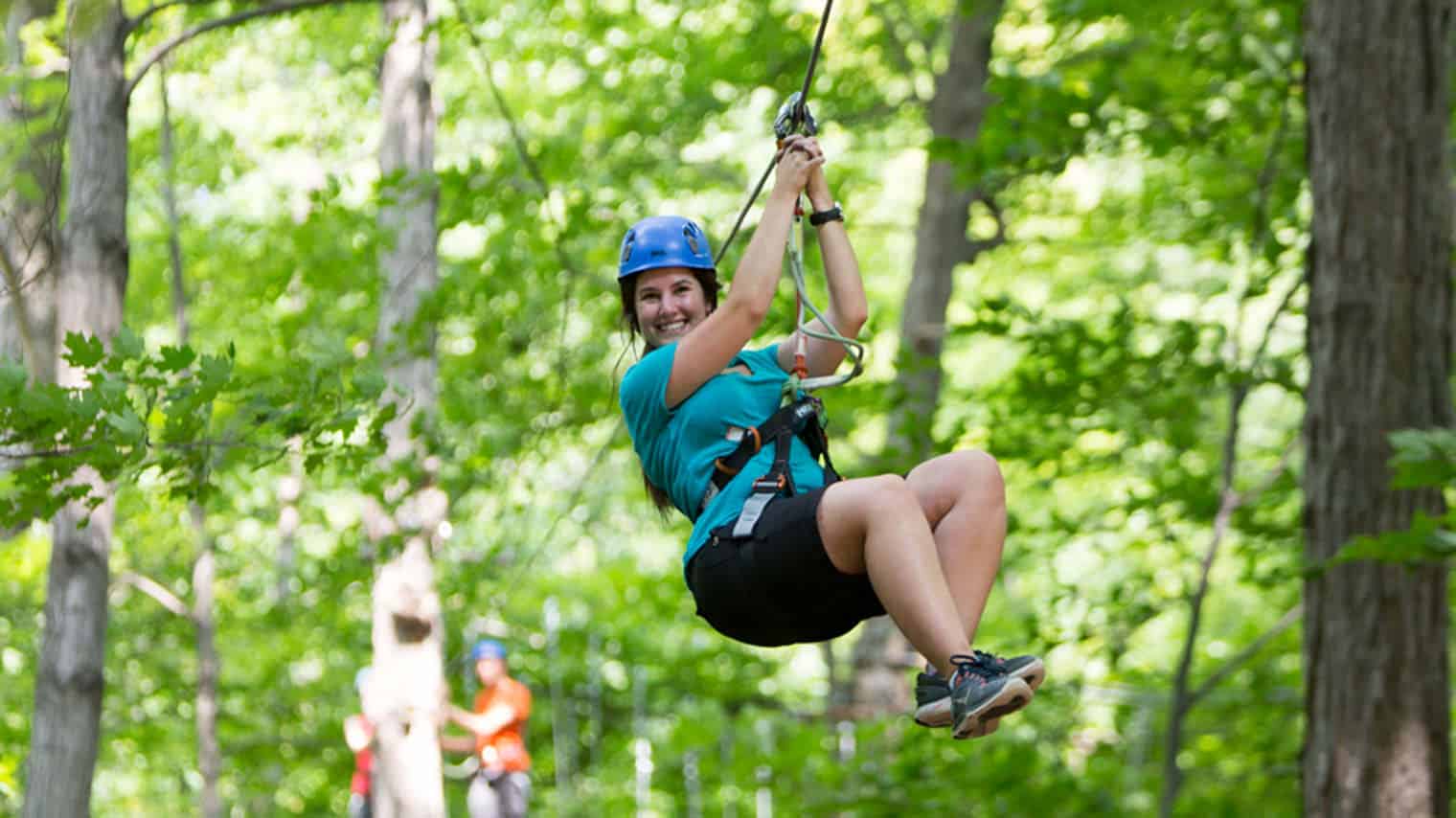 Unleash your inner Tarzan as you climb, swing, and zip through the aerial game trek. The adventure starts right in the heart of the forest, from a central base camp where you'll begin by being outfitted in a harness and helmet. After the knowledgeable and approachable trek guides provide you with some essential safety training, you'll be ready to start climbing.
Challenge yourself to complete the full forest playground, which includes climbing nets, swings, and foot bridges. The trek is split into courses with varying levels of physical difficulty, beginning with the easiest climbs and slowly progressing to those that are more difficult. You'll get a full-body workout as you progress through the different course obstacles. Strengthen your upper-body as you climb up the rope nets, use your balance to navigate the foot bridges, and get your heart rate up as you hang from the Tarzan swings – but don't look down!
Treetop Trekking Huntsville strives to make the experience safe, friendly, and accessible to everyone, so you'll be free to progress through the forest playground at your own pace, whatever your level of agility or age may be.
Don't forget to pack snacks and drinks to refuel after this exciting workout. You'll be able to leave them at the base camp, where you started your trekking orientation.
Ziplining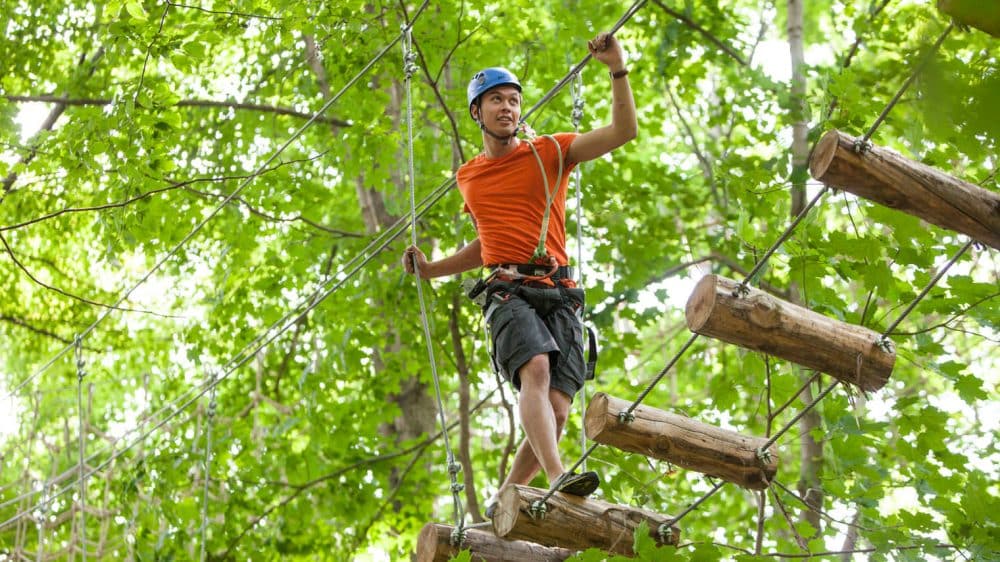 Ever wondered what it feels like to fly through the forest? The ziplining courses let you do just that! The safety-conscious guides will instruct you on the best ziplining techniques before letting you take off through the Dragonfly zip course. Hold on tight as you fly through the course's 6 different zip lines.
Afterwards, check out the Tarzan course. This is a unique challenge that begins with you being safely attached to a rope, and then swinging – like Tarzan – through the sky. This is a favourite course among climbers who compare the experience to a type of mini, forest bungee-jumping.
For more information, visit their website
Night Trek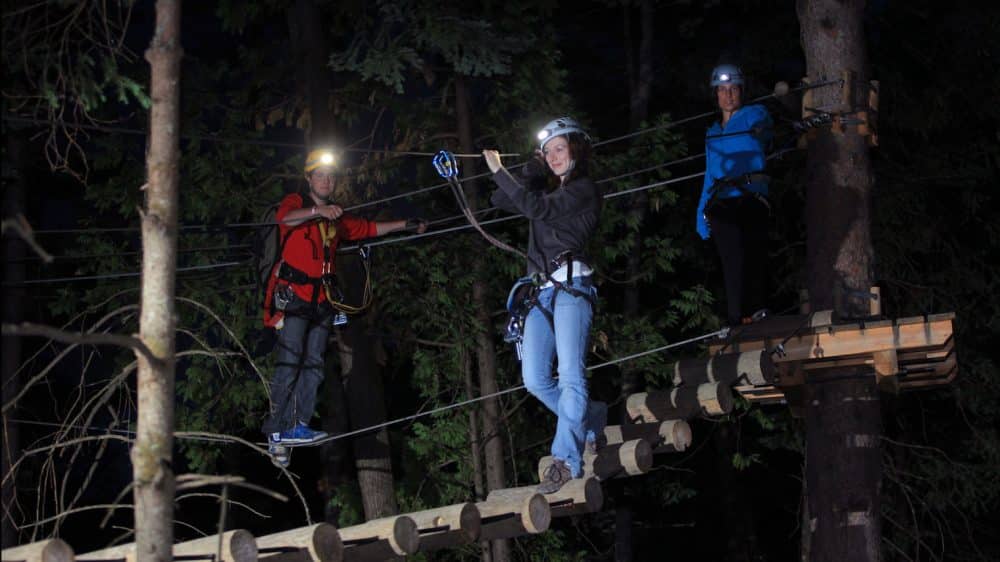 Looking for even more excitement? Take it up a level by exploring the forest trails under the starry sky. Buckle up your harness, strap a headlamp to your helmet, and get ready to experience the forest canopy at night.
Night treks are open to those aged 12+ and have a minimum group size of 8.
For more information, visit their website
Plan your trip to Huntsville Treetop Trekking
The full site is open Thursday – Monday until October 11th, 2020 from 8:30 AM to 8:00 PM. Sessions are led by friendly park staff and generally last for three hours. Given the challenging nature of the activities involved, all participants must be nine years of age or older and at least 4'7″ in height. Close-toed shoes (running shoes) are required to climb. It is recommended that participants wear comfortable athletic clothing and fingerless gloves which make it easier to grip the playground's wire ropes.
For more information on when to visit and admission, visit their website
COVID-19 Modifications
Reservations for Treetop Trekking Huntsville can easily be made online. They have implemented a number of COVID-19 measures to ensure the safety of all visitors. These include reducing park capacity to allow for physical distancing, offering outdoor check-in and touch-free payment options, enhancing cleaning procedures, providing hand sanitization stations throughout the park, and enforcing symptom screening for staff and guests. Please remember to complete the digital waiver for each participant prior to arriving at the park. Face coverings and gloves are recommended.
For more information about COVID-19 modifications, visit their website