From Past to Present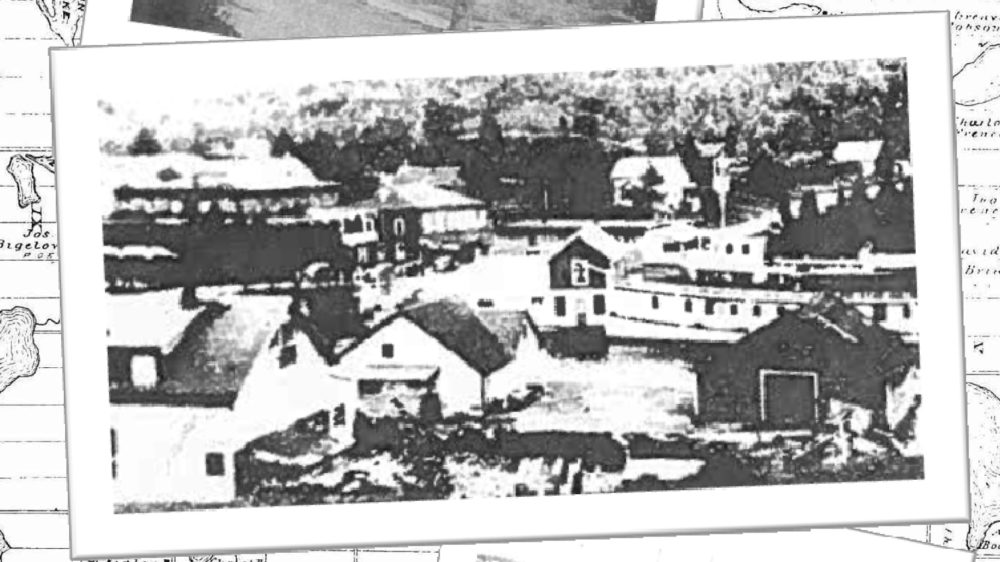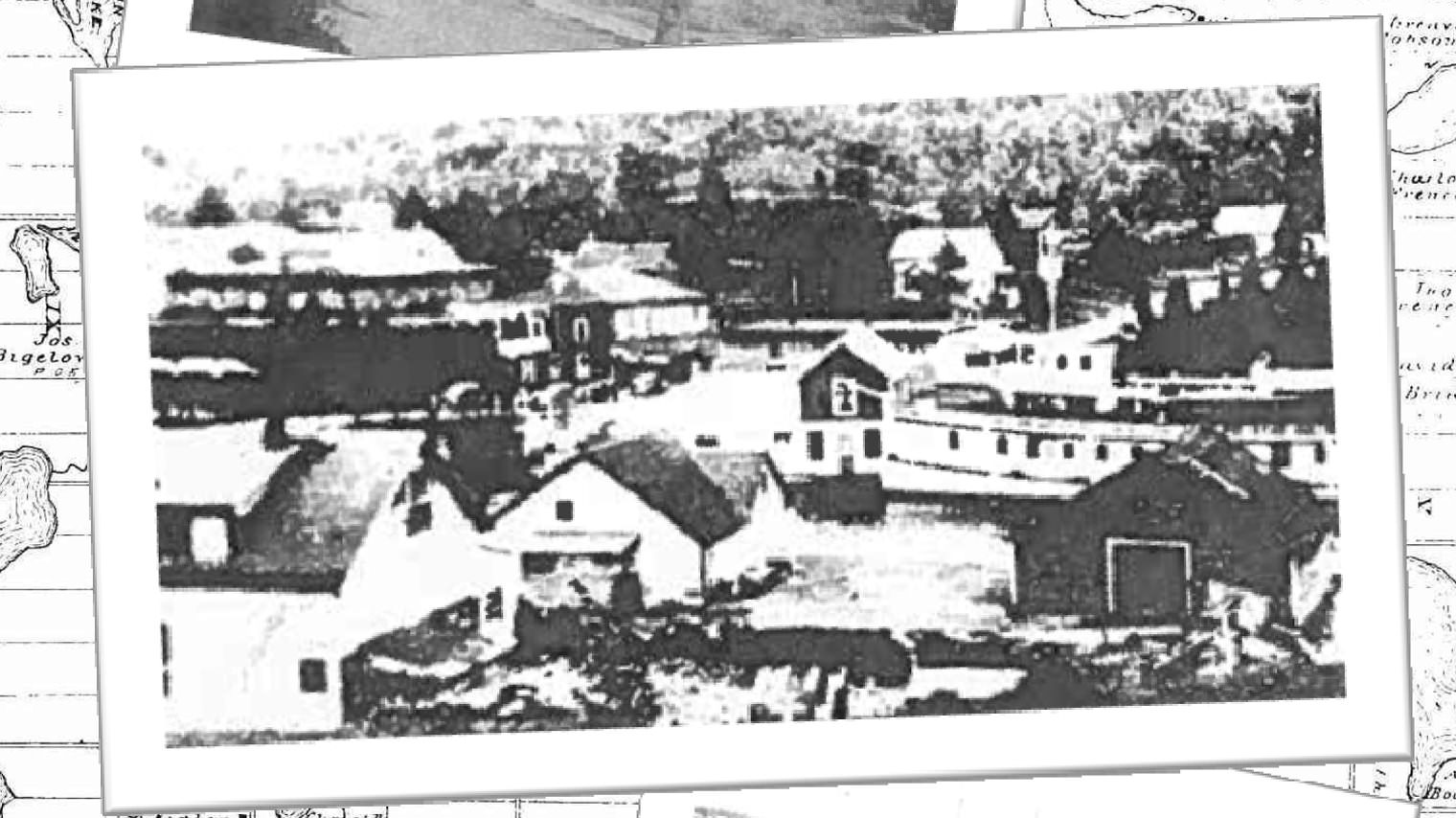 With its granite ridges, windswept pines, clear lakes, and tranquil forests it's easy to see why Muskoka is so well-known for its natural beauty.
But, a lesser-known fact is that Muskoka also has a rich, storied history. From its logging industry past to its steamship era-days, it's clear that Muskoka's many small towns and villages played a key role in Canada's development. And, what better way is there to truly experience Muskoka's fascinating history than by journeying along the very same trails used by the early-day explorers and settlers. Stretch those legs and get ready for an immersive history lesson as you check out these intriguing historical walks and tours.
Read on to learn more about 5 historical walking trails in Muskoka.
Baysville Historic Walking Trail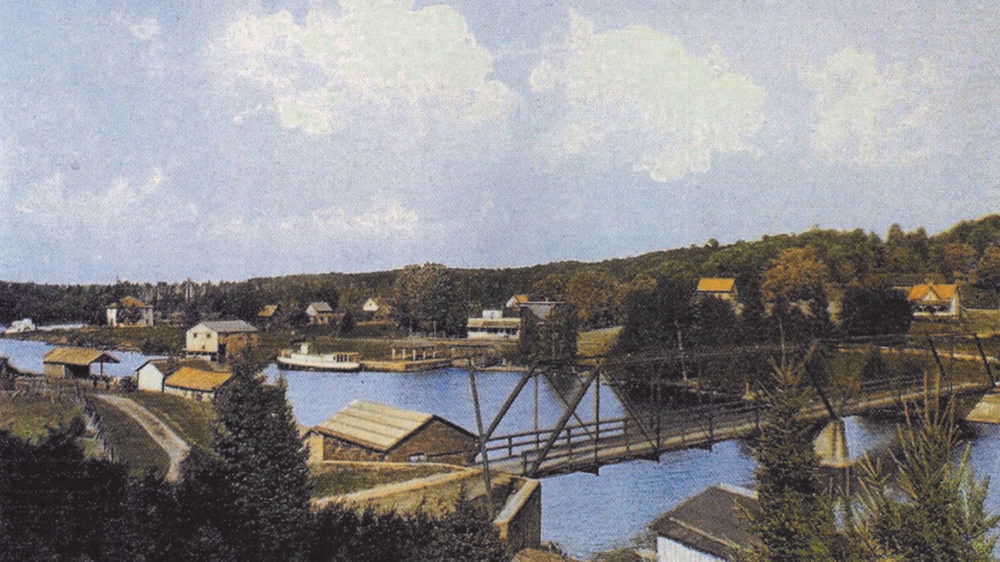 University St., Baysville
This moderate, 2.5 km trail takes visitors on a lovely walk around the quaint village of Baysville. It passes by numerous historic homes, churches, and local buildings and takes approximately 1.5 hours to complete. Tour highlights include the Baysville Union Cemetery, the Bethune United Church, the General Store, the Dam, and the remainders of the landmark Bayville House. There are several historical plaques along the route.
Don't forget to stop by the nearby Lake of Bays Brewery to pick up some delicious craft beer to bring home. This popular microbrewery is located on the site of a former telegraph office, and then later a hardware store. And, be sure to savour your tasty brews – Baysville once had a strict, no-liquor law!
Access the trail from University Street, just off District Rd 117 (west from Dorset or east from Hwy 11). Or, follow Brunel Rd south if traveling from Hunstville.
Visit the website for more information
Gravenhurst Historic Murals Walk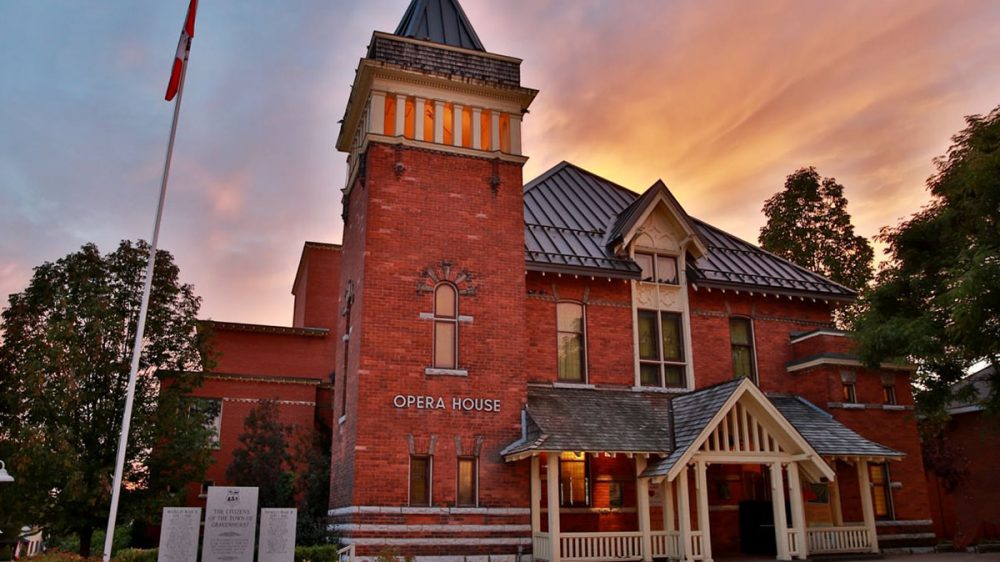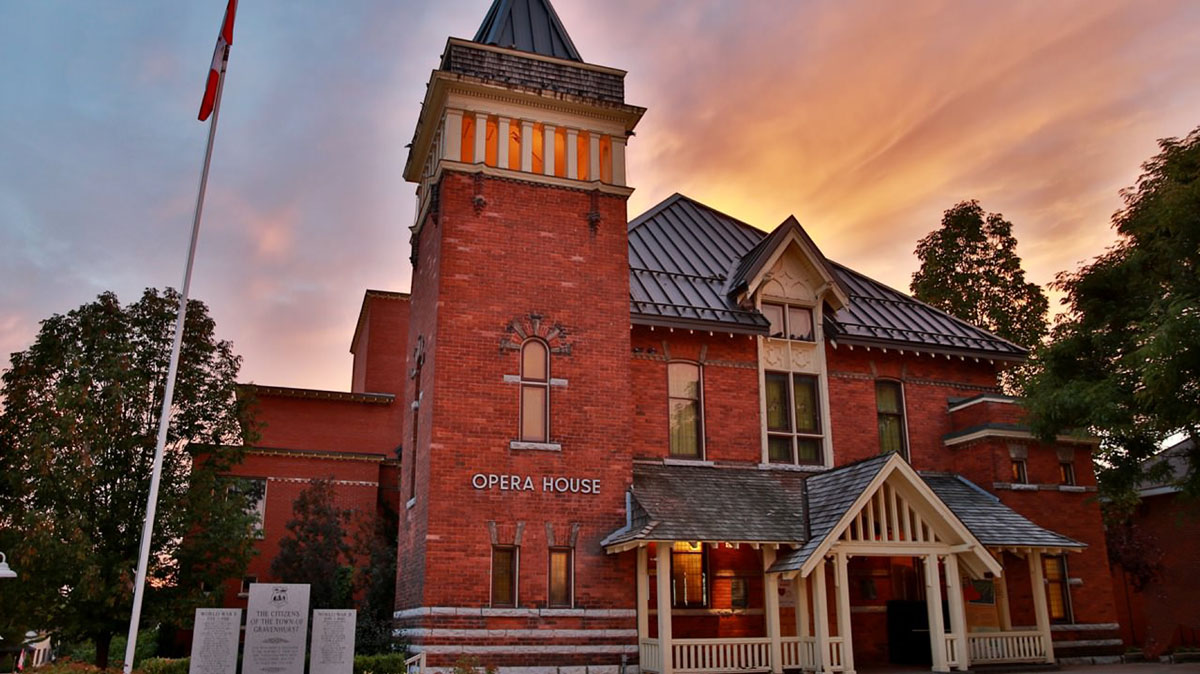 James Street, Gravenhurst
Learn about Gravenhurst's journey from a lumber town to a tourist town on this easy, 2.1 km walk. Fourteen (14) different murals have been placed around the town, and each tells a story of Gravenhurst's past. Murals include stories about the lumber trade, rail travel, steamships, and the ice industry. The Albion Hotel (1888) and Opera House (1901) are tour highlights.
Access the trail from Hwy 11 North, taking exit 169. From there, follow the Gateway Arch to the downtown section. Turn left on James Street.
Visit their website for more information
Dorset Heritage Trail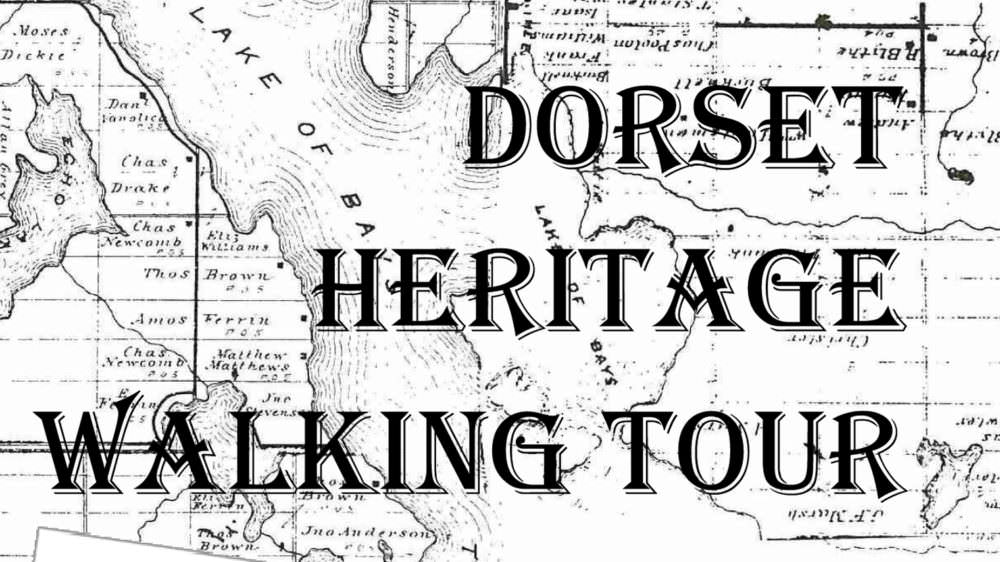 Main Street, Dorset
The small community of Dorset is famous for its historic fire tower, but it is also home to many other interesting historical landmarks. This walking tour, which takes approximately 2 hours, guides visitors through picturesque Dorset and offers 21 historical points of interest. Tour highlights include the Robinson General Store (1921), The Dorset Parkette, and the Gregory Brand Furniture store, which is the oldest wooden frame home in the village.
Begin your tour from the Dorset Parkette, located on the east side of Hwy 35.
Visit their website for more information
Bracebridge Bay Trail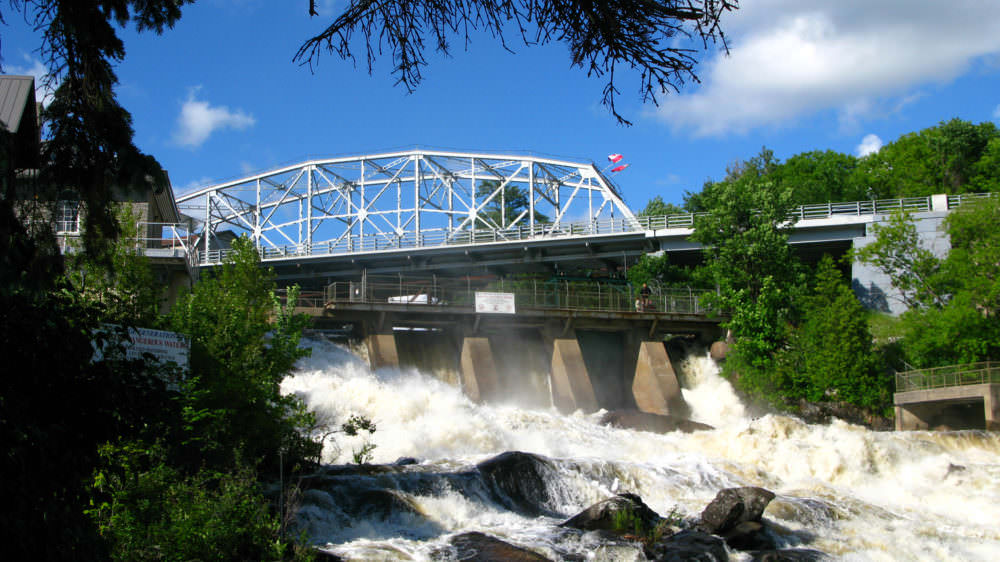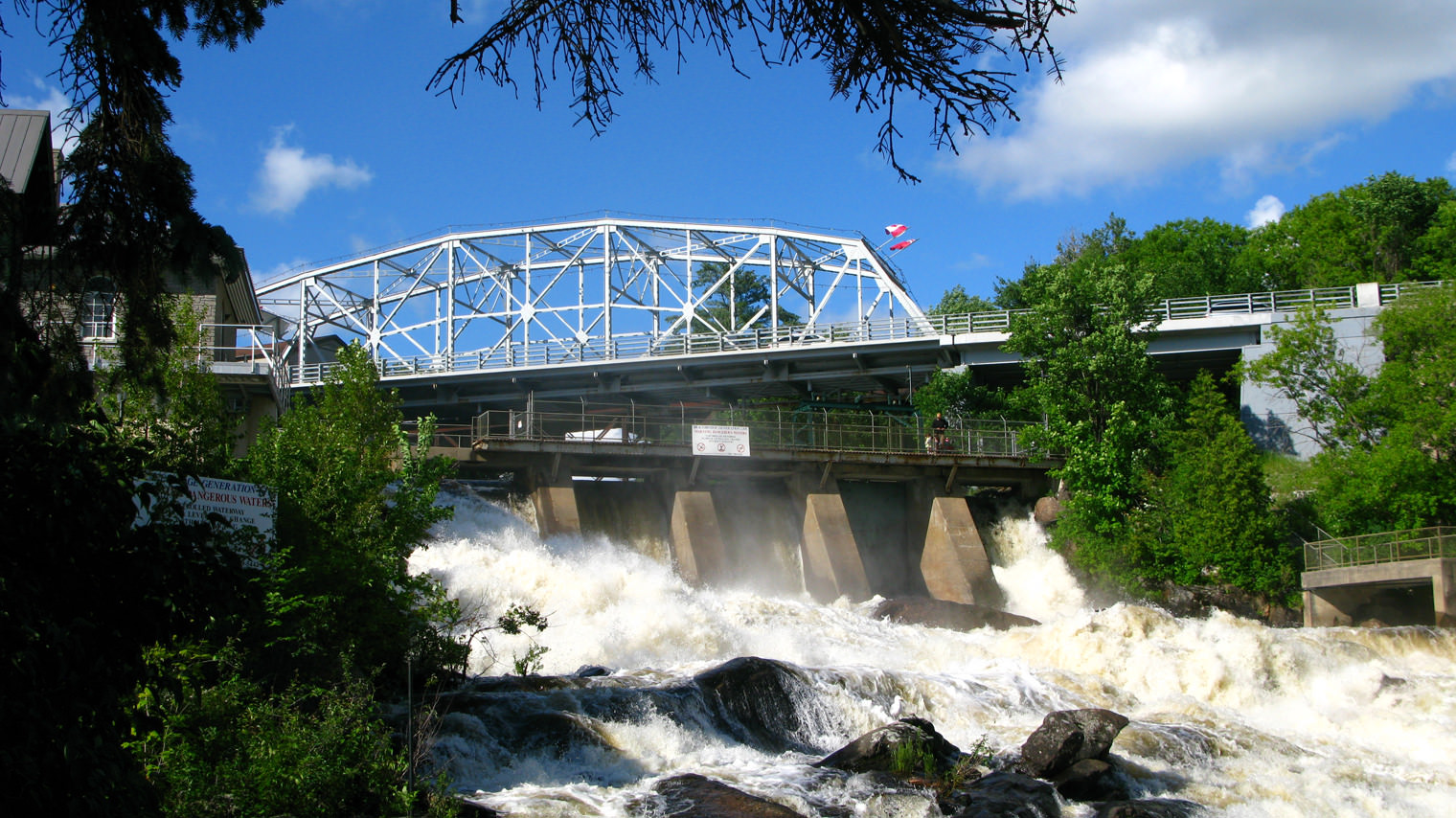 Wharf Rd, Bracebridge
This leisurely 1.3 km walk travels along the scenic Muskoka River and around Bracebridge Bay. You'll pass by 10 different historical points of interest, marked by information plaques, that tell the story of Bracebridge. Landmarks include Woodchester Villa, which is an octagonal house, and the beautiful Bracebridge Falls.
Find trail parking at the nearby Bay Park on Wharf Road. Access the park from either Manitoba Street or Ecclestone Drive.
Click here for more information
Dwight Heritage Walking &  Driving Tour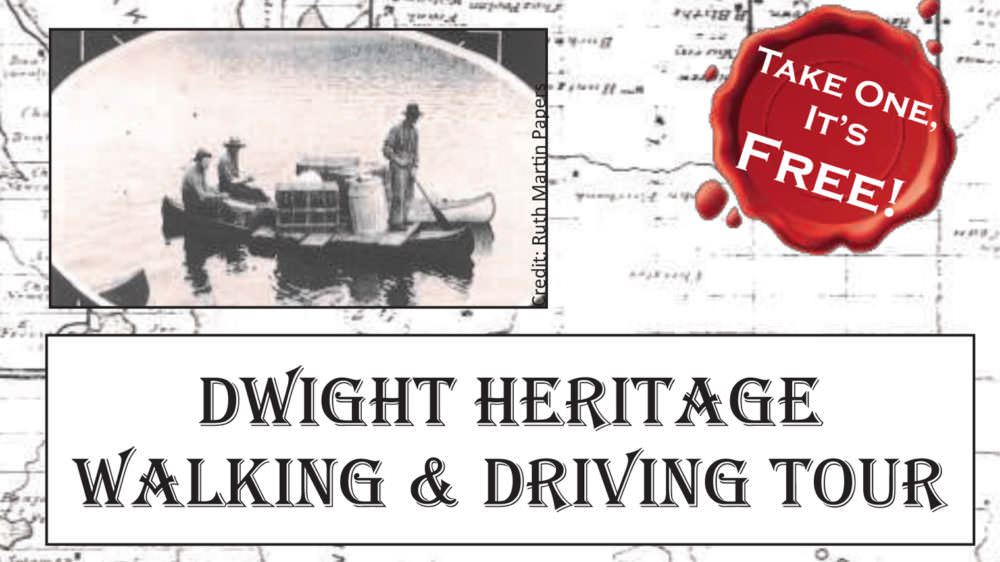 Hwy 60, Algonquin Park

This is primarily a walking trail around the charming community of Dwight, although additional areas of interest can be accessed by either bike or car. It should take about 1.5 hours on foot.
The Alderside log cabin, built in 1881 and later used as a summerhouse for visiting tourists, is a must-see landmark on the tour. It is believed to be the oldest building in Dwight. Treasures Past and Present is also an important stop, as it housed one of the area's first trading posts and was run by Earl Boyden, the uncle of Canadian author Joseph Boyden.
While in Dwight, be sure to stop by Erika's, a friendly, family-run bakery. Enjoy one of their delicious apple fritter doughnuts or freshly-made sandwiches to refuel after all the walking.
Start your tour at Gouldie Park on Dwight Bay Rd, accessed off Hwy 60 and near Dwight Beach.
Click here for more information
Stay and Play
Make the most of your Muskoka experience and check out our top recommendations for places to stay and perfect getaway packages.