Santa's Village will be open October 19 – 20 & 26 – 27 with a spooky twist!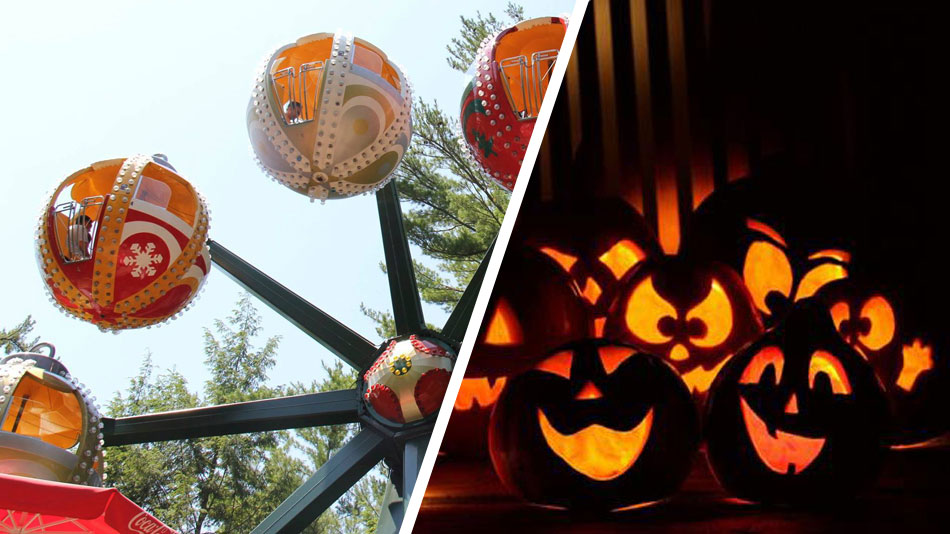 Santa's Village in Bracebridge is keeping their gates open to the public October 19 – 20 & 26 – 27 for their Halloween Spooktacular.  The whole family will enjoy all of the park's activities and amenities plus more seasonally themed fun like much anticipated trick or treating.
This is your opportunity to dress the whole family up and show your creativity. The park will be open from 10:00 AM – 4:00 PM on Saturdays and Sundays to ensure there is loads of time for fun to be had. Make sure YOU and the kids dress up in your costumes to make the day even more fun!
Get your tickets to Halloween Spooktacular here
Trick or treat around the park
Within the safe and family friendly atmosphere of Santa's Village, an emphasis can be put on spending time with your family.
Take your time going from activity to rides in the park and pick up your candy along the way from Santa's helpers (don't be fooled if they are dressed up for Halloween, just like you).
Haunted house, scarecrow decorating and a pumpkin patch
Santa's Village is transforming into a fun and spooky family adventure. The scarecrow decorating activity is a fun way for kids to interact and get creative, while offering a great photo opportunity. Nothing screams fall like a pumpkin patch, and you will even have the option of purchasing a pumpkin to take home with you. Young and old, you are going to love seeing your favourite theme park in the Halloween spirit!
Get your tickets
Tickets can be purchased online, printed at home, or shown on your smartphone screen at the entrance gate turnstile. The ticket includes all access to all rides, shows and attractions at Santa's Village, and are valid for any day the park is open.
Children ages 2 and under are free.
Admission for ages 3+ is $24.95.
Get your tickets to Halloween Spooktacular here
Stay and Play
Make the most of your Muskoka experience and check out our top recommendations for places to stay and perfect getaway packages.