Go skating under the light of hundreds of tiki torches at Ontario's original ice skating trail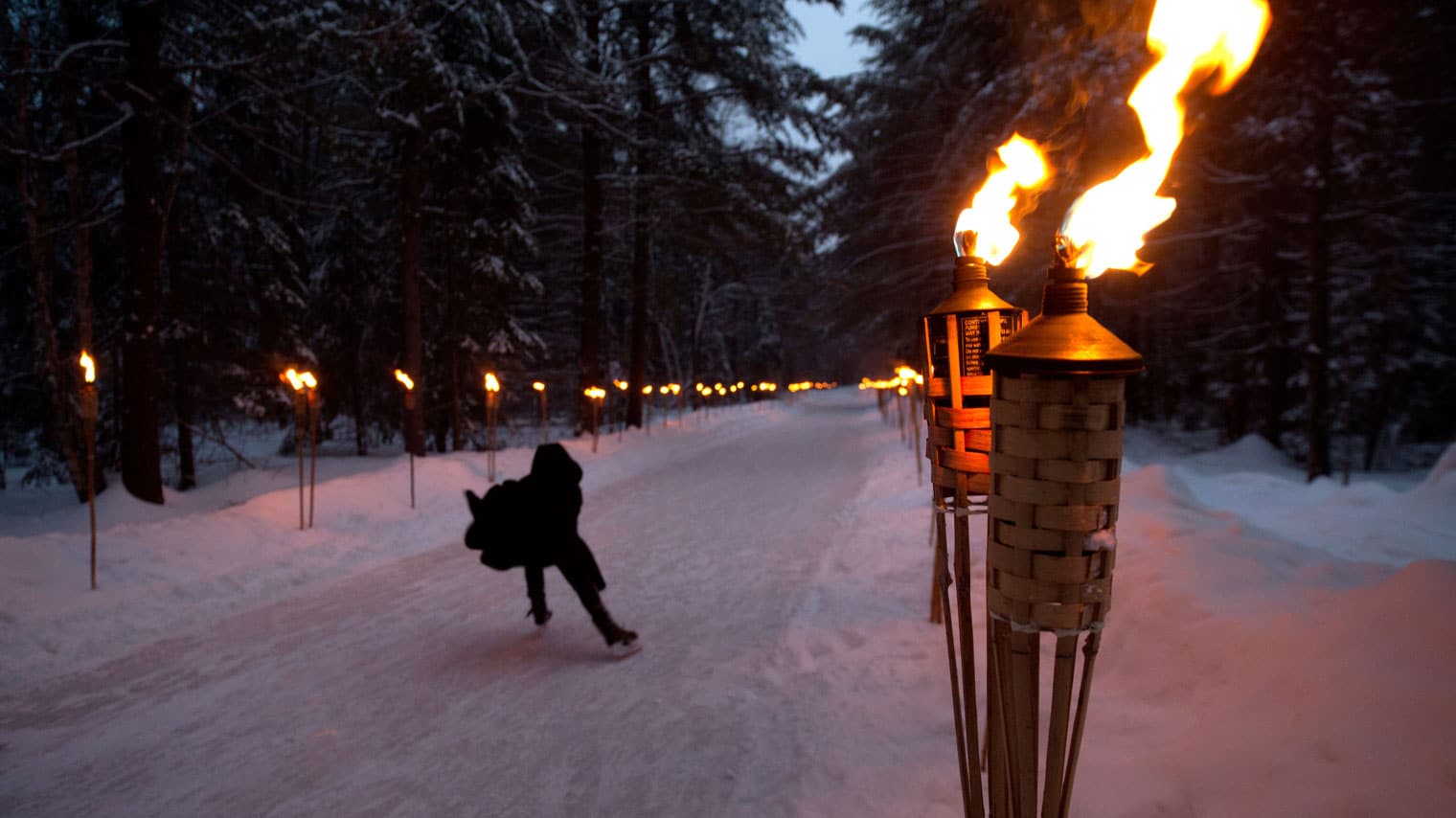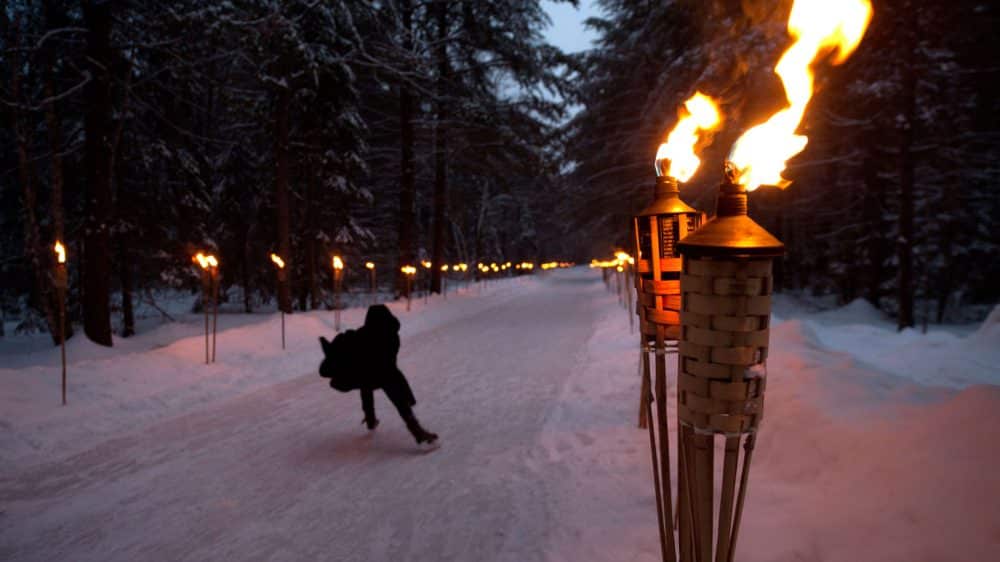 TRAIL UPDATE: The Ice Skating Trail is yet to open for 2024. Stay tuned for further updates. 
Please be responsible when enjoying winter at Arrowhead by continuing to follow public health advice. All visitors are asked to wear a mask or face covering when visiting indoor facilities, such as park offices, at the Visitor Centre, and washrooms.
For more information and to pre-book, please click here.
---
Recently named one of 19 Stunning Natural Ice Skating Rinks Around the World by Travel+Leisure, the Ice Skating Trail at Arrowhead Provincial Park is best in class.  This fairy-tale skate through the Muskoka forest is already a must-do, but the experience reaches another level when the sun goes down and the trail is lit up by hundreds of tiki torches.
The aptly named Fire & Ice nights at Arrowhead Provincial Park have become extremely popular over the years. Many skaters that have tried the now famous skating trail return to Huntsville for this magical skate under the stars.


Mark your calendars, and plan to visit during one of the 2024 Fire & Ice nights. These nights expect to be busy, so book your tickets in advance.
All Fire & Ice nights run from 6pm – 9pm. Please note, on Fire & Ice nights the skating trail is closed for maintenance from 3pm until 6pm.
READ ALSO: Cranberry Ice Trail launches tiki torch night skating with over 400 torches lighting the way

Very Important 'Insider' Information
Fire & Ice nights are extremely popular. You must book in advance.
On Fire & Ice Nights, the Ice Skating Trail will be open from 11am – 3pm, and from 6pm – 9pm.
Rentals are available on a first come first serve basis. They frequently sell out on weekends, so arrive early to avoid disappointment. Rentals are offered in the rental building beside the Visitor Centre.
Helmets are recommended on the trail, but not mandatory
Dogs are not permitted on the ice skating trail, or on cross country ski trails at Arrowhead Provincial Park. They are permitted on snowshoeing trails at the park
Baby strollers with rubber wheels (no metal wheels) are permitted on the skating trail, as long as the parent is comfortable. Use of baby strollers on the trail is at parent's own risk
Where to Stay
Check out these great accommodations nearby. From resorts to cottages to B&Bs, there is a cozy room with your name on it!