Open & Ready to Welcome You Back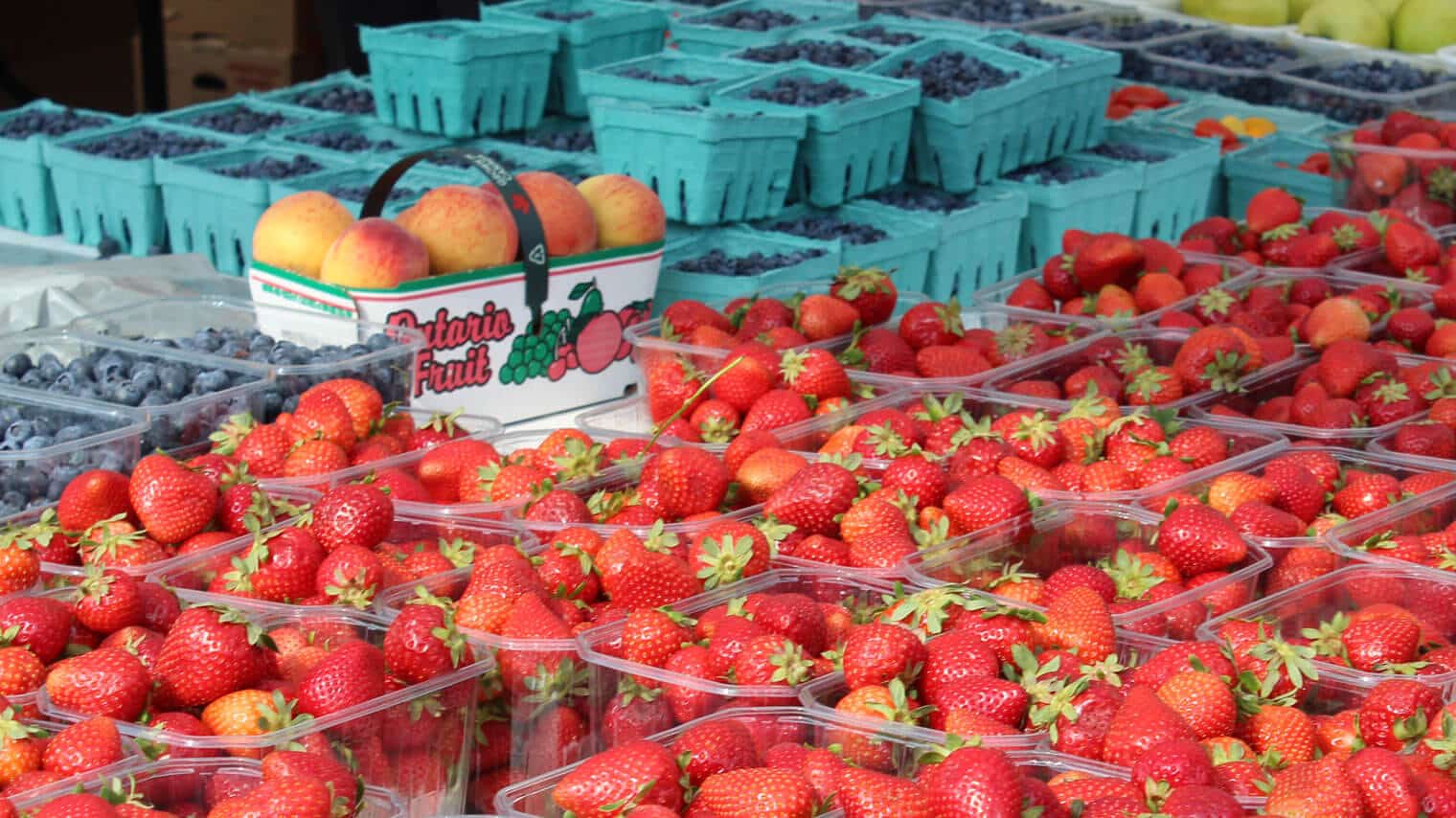 One of the oldest summer pastimes in Muskoka is visiting the farmers' market. Picking up fresh fruit, vegetables and local products to bring back to share with family and friends has long been part of the Muskoka culture. Farmers' Markets across Muskoka are ready to welcome you back safely and are excited to share the local favorites with you once again.
Throughout the week, visitors and locals flock to various towns across Muskoka to bring home fresh produce, local farm gate products, and locally produced goodies.
The farmers' market always changes with the seasons. During the summer months, shoppers are treated to fresh Ontario strawberries, blueberries, peaches, beans and other summer harvests. As the season changes to Fall, market go-ers can bring home the fall harvest with apples, cranberries, squash, pumpkins and more.
Muskoka has a number of farmers' markets throughout the week for you to pick up fresh, local products: