Best leaf peeping expected October 5 – 22, 2017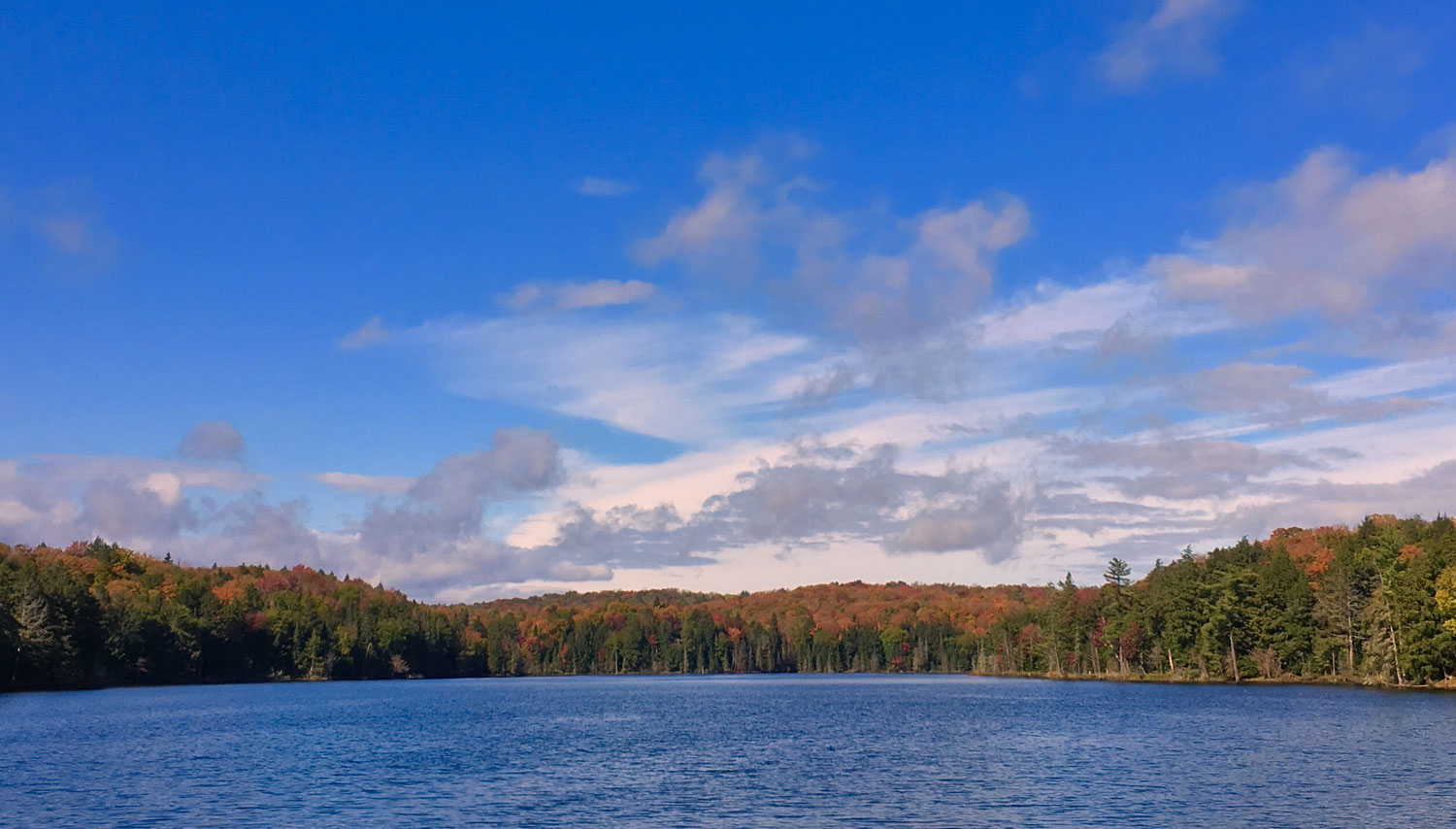 OCTOBER 5, 2017 – MUSKOKA, ON
Photo taken October 5, 2017 at Limberlost Forest and Wildlife Reserve
Word of the wise: they are coming, and they are coming quick!
2017 has been a strange year for weather, and this fall has been no different. What looked like an early fall colour display for Muskoka in fact ended up being a late one. But the colours have finally arrived and they are brilliant, so get your leaf peeping in while you can!
Muskoka's famous fall colours started earlier than expected before a heatwave in late September stopped the colour transition right in its tracks. After record-breaking temperatures that reached up to 40 degrees with the humidex, the weather (and the fall season) are back on track.
Unfortunately for Algonquin Park, the heat wave came right at the peak for red maples which has left many maple trees bare. By no means does this mean Algonquin Park's fall colours are done. Algonquin Park's best fall colour viewing right now is on the hiking trails, looking up at the understory of the forest. Stay tuned for Algonquin Park's Golden Encore, likely peaking around mid-October.
Muskoka's fall colour display was less affected by the heat wave, and now things are starting to pick up right where they left off. A drive around the area shows off a colourful display of reds and oranges, with yellows just beginning to turn. The best time for a fall colour drive is in the early morning when colours are most vibrant. Take one of our recommended fall driving tours, or better yet, one of our bakery and fall hiking trail tours.
For a live look at how things are unfolding,  check out the progress from the Dorset Lookout Tower. Remember, this is a webcam and is used as a good reference tool. The fall colours look much more amazing in person!
If you had your heart set on seeing the vibrant reds and oranges of Algonquin Park this year, you might want to visit Limberlost Forest and Wildlife Reserve instead. Only 11km southwest of Algonquin Park, Limberlost Forest and Wildlife Reserve (pictured below, October 5, 2017) is an amazing fall colour hidden gem, and they are near their peak right now.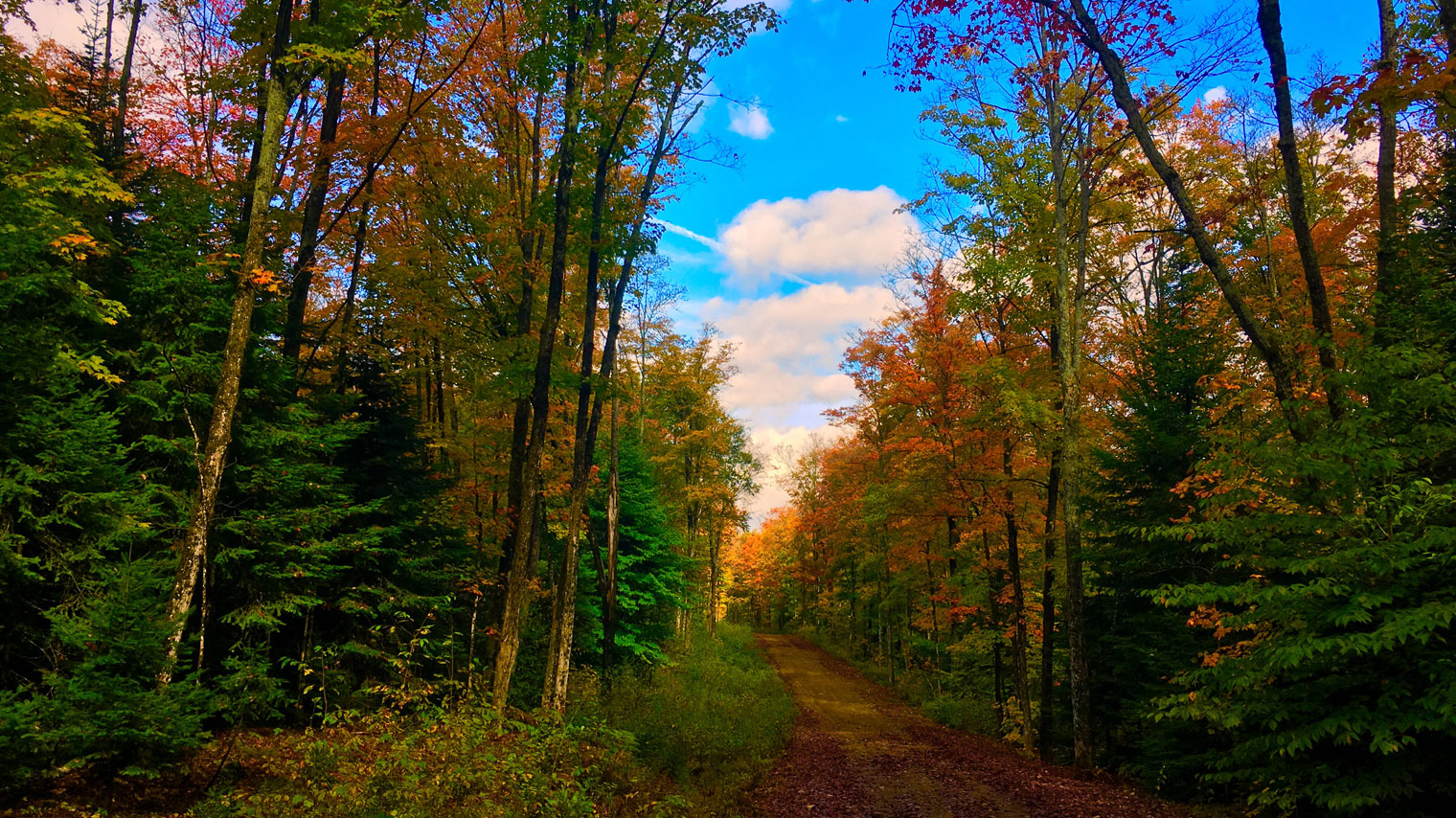 Need a Place to Stay?
Find a last minute getaway, or check out prices and availability instantly with our online booking engine.