Fall is the best time of year to go for a relaxing hike, and there is no better time for a hike than after you've visited a local scratch bakery and tried their delectable sweets! Try one or all of these great bakery and fall colour hiking suggestions!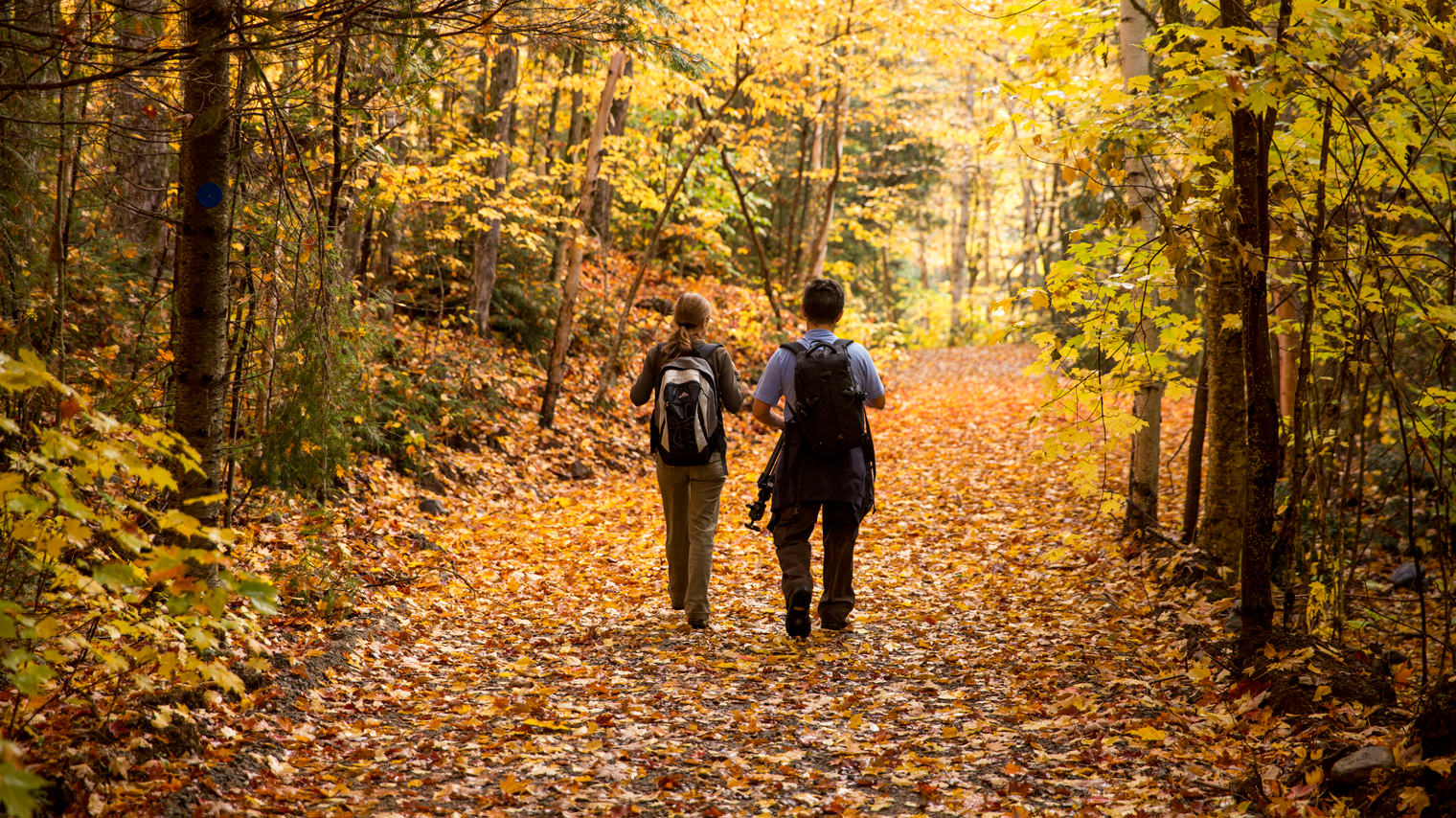 ---
Erika's Bakery & Dwight Beach Trail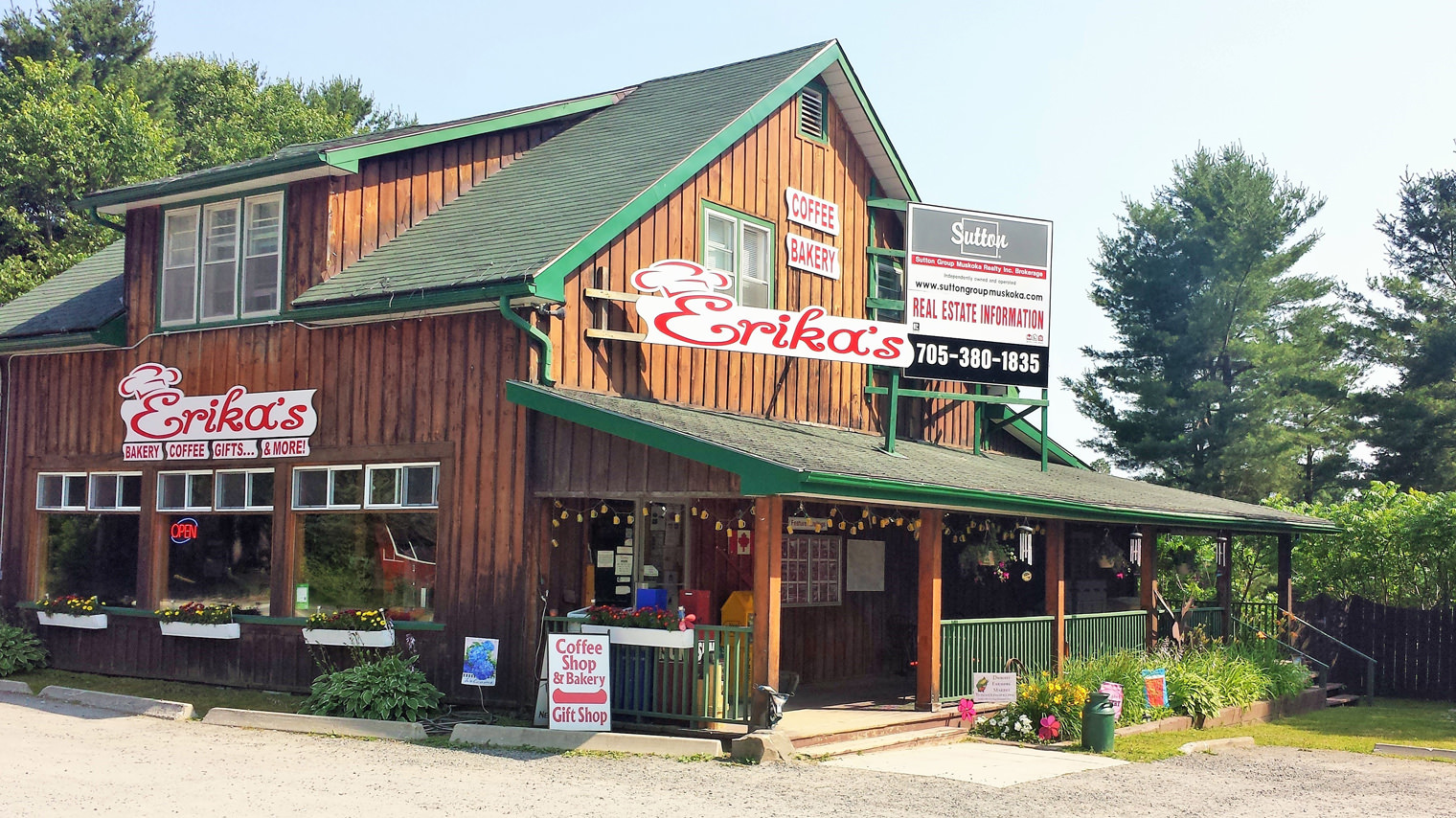 Erika's in Dwight is a destination for visitors and locals alike. A place to meet for breakfast or lunch, a stop to get baked goods for families and friends, a place to shop for that perfect gift, and a place that makes you feel like home. Erika's prides itself on having everything you need for your vacation, family get-together, event, or everyday craving!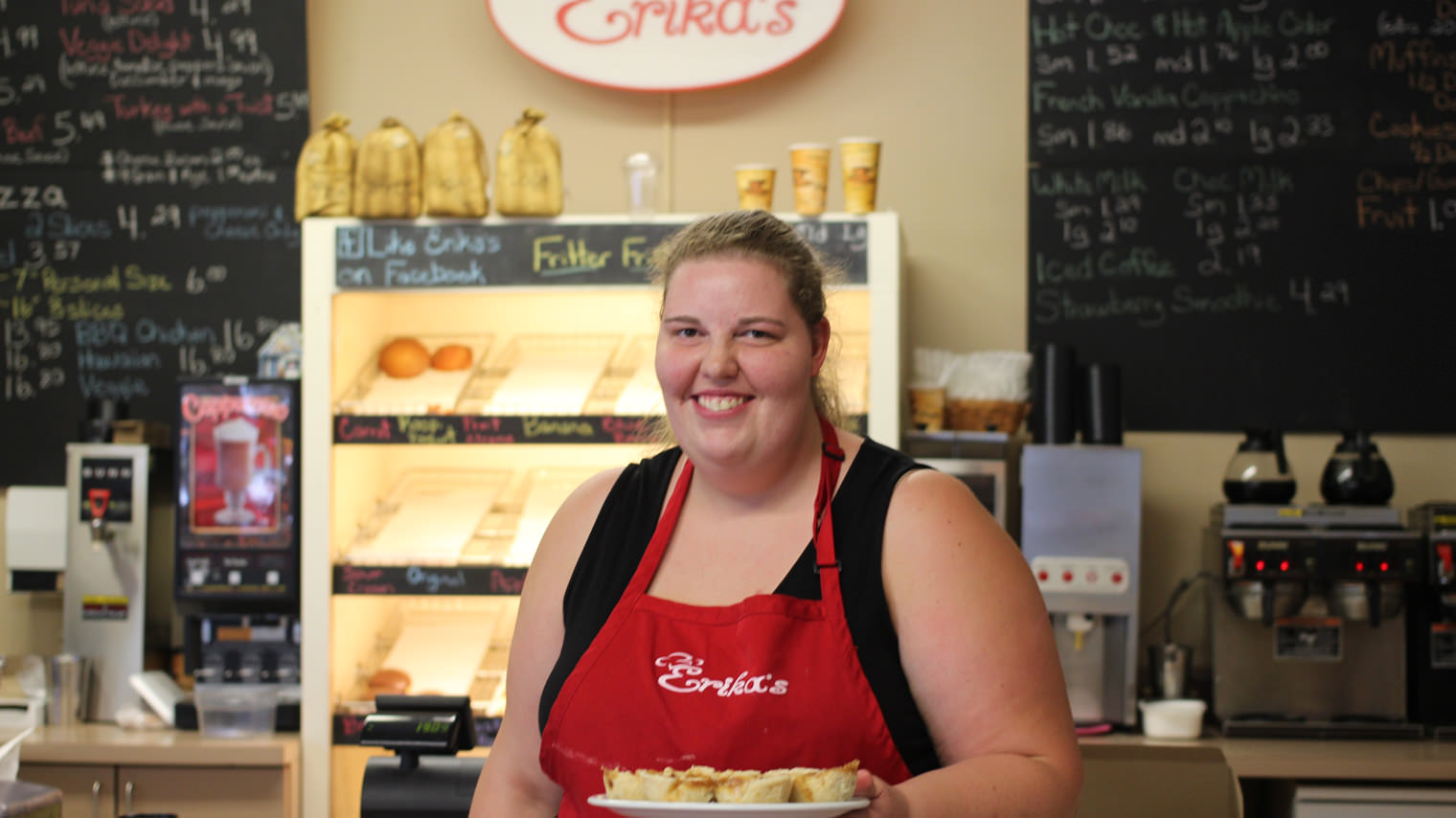 Get to know your bakers: Erika has been supplying Dwight with baked goods for seven years, outgrowing her first bakery after one season. A local to the Dwight area, the opportunity to open her own bakery presented itself and she dove right in. When asked what her favourite part about having a bakery in Muskoka, Erika laughed and said it definitely isn't the hours! She loves her customers, inviting them into her bakery and making them feel like they're at home.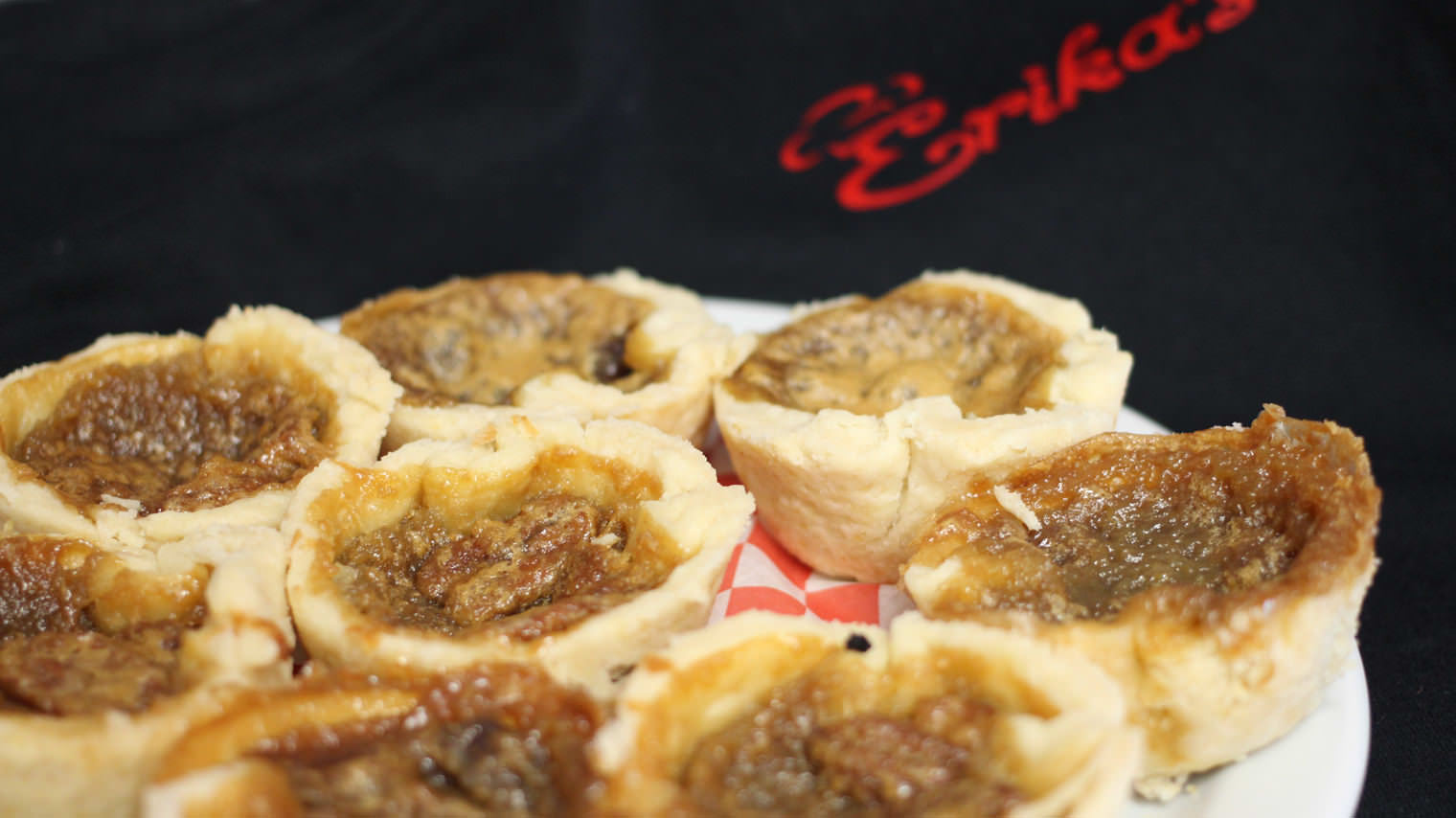 What sweets do you need to try: Erika's Bakery, Cafe and Gift Shop has a great selection of sweets to indulge in, from donuts and squares, to cookies and their ever popular butter tarts. Their butter tart selection might be the largest and most adventurous in Muskoka, and you need to try them all. Choose from raisin, maple bacon, peanut butter, rhubarb, and brownie!
Erika's fall colour hike: Stop in at Erika's Bakery, Cafe and Gift Shop for breakfast (their breakfast sandwich is by far their best seller), or lunch. Grab a coffee and your butter tart, and head towards to the lake and the Dwight Beach Trail. The views of Lake of Bays are stunning, and you can sit down to enjoy your treats and the fall colours at the photographic pier.
---
Whimsical Bakery & Lion's Lookout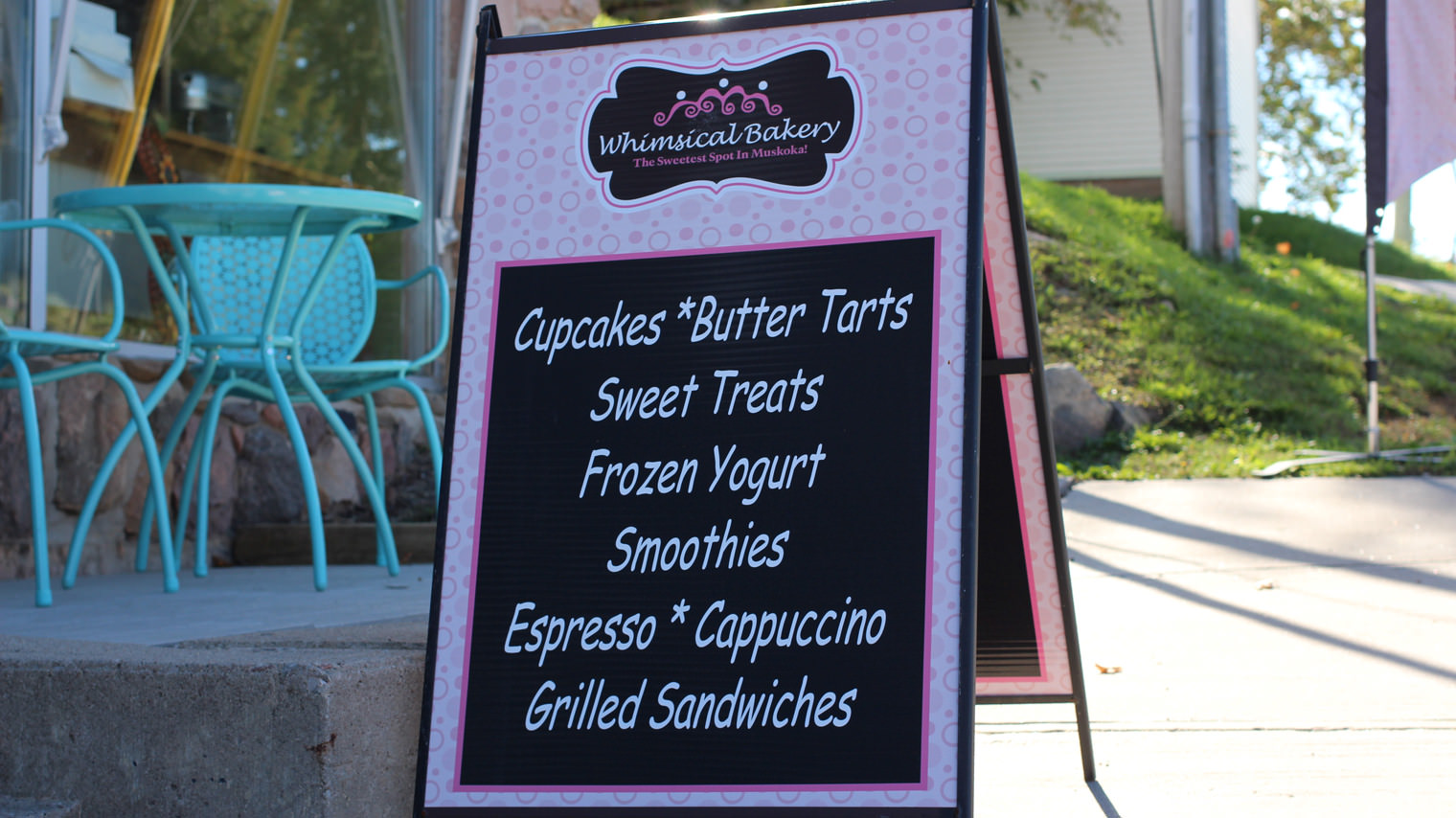 Whimsical Bakery – the sweetest spot in Muskoka! This dessert cafe in downtown Huntsville is charming, authentic, and of course, sweet! Check out their new spot on Main Street.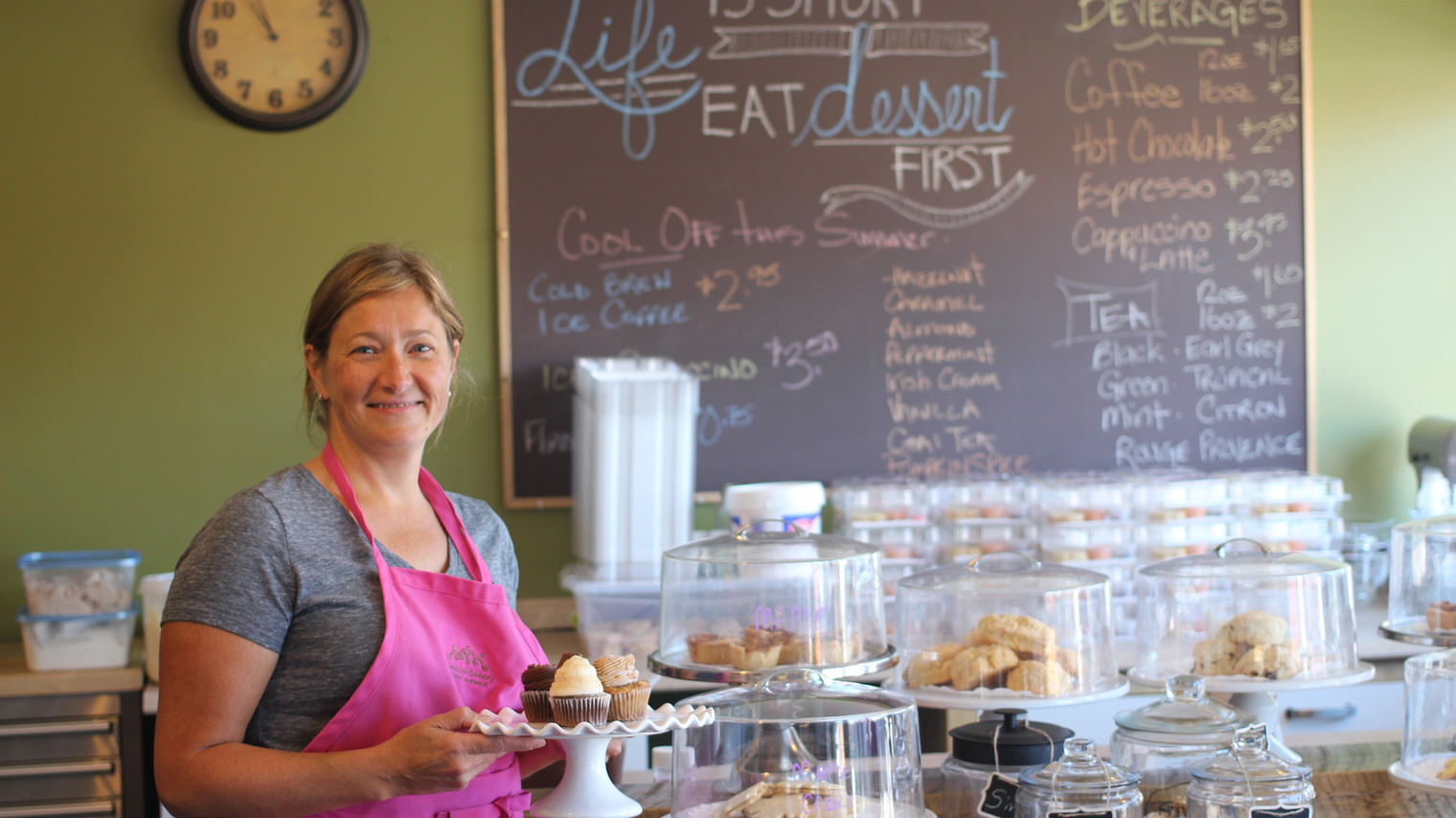 Get to know your bakers: Christine Kropp is the owner and Baker Extraordinaire at Whimsical Bakery. She has been baking for five years out of her bakery kitchen, specializing in wedding / celebration cakes and large orders of cupcakes.Two years ago she decided it was time to open her own storefront, and brought her tasty treats to the public at her new location in downtown Huntsville.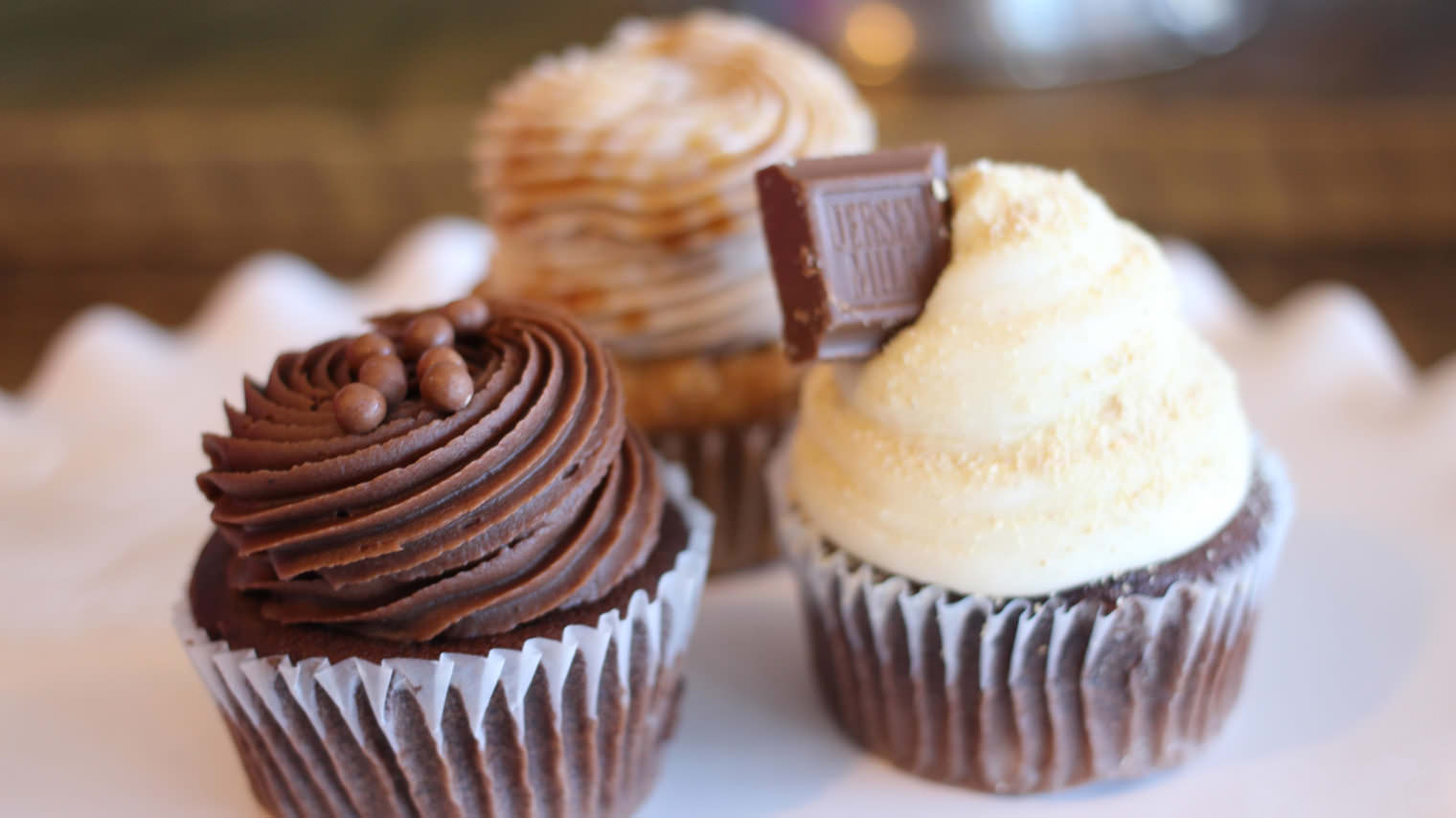 What sweets do you need to try: Start with a delicious hot drink from the full espresso bar, and then choose from their wide selection of sweets including freshly baked cookies, pies, squares and tarts. Probably their most popular treats are their signature cupcakes, stylishly finished by hand with buttercream icing and enticing toppings. You might also want to order one of their signature harvest pies including apple cranberry and pumpkin pecan praline.
Whimsical Bakery's fall colour hike: Whimsical Bakery serves lunch, light dinners, coffee, specialty coffees, and of course delicious sweets! You can park your car near the downtown at one of the free public parking spots and stop in to get your fix before heading out to see the beautiful fall colours from one of Muskoka's best lookouts. Lion's Lookout is about 1km away from the bakery, so you can walk or drive, just expect a slight incline if walking. The hike is certainly worth the view!
---
Humble Pie Butter Tart Factory & Pizzeria & Baysville Historic Walking Trail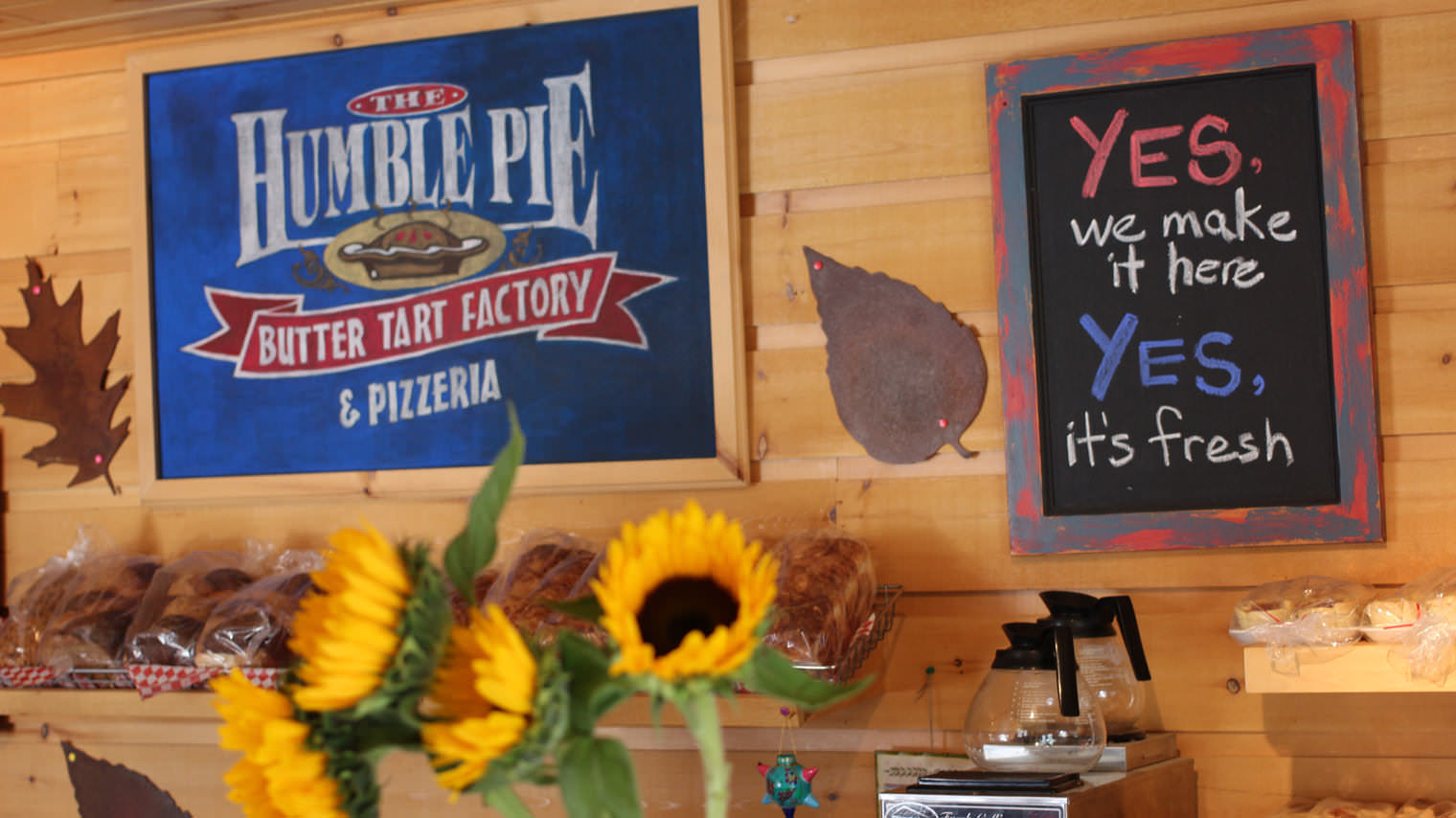 If you bake it, they will come! They sure do, as Humble Pie Butter Tart Factory & Pizzeria has become a must-stop destination for anyone passing through beautiful Baysville. Not only do they feature beautiful baked goods, they are also one of the best pizza places in Muskoka. Michelle uses her dad's famous recipe from the 1960's, when he owned and operated the Pizza Inn on Yonge south of Eglington. You can check out his prices from back in the day as Michelle proudly displays a copy of his old menu on the walls at her bakery.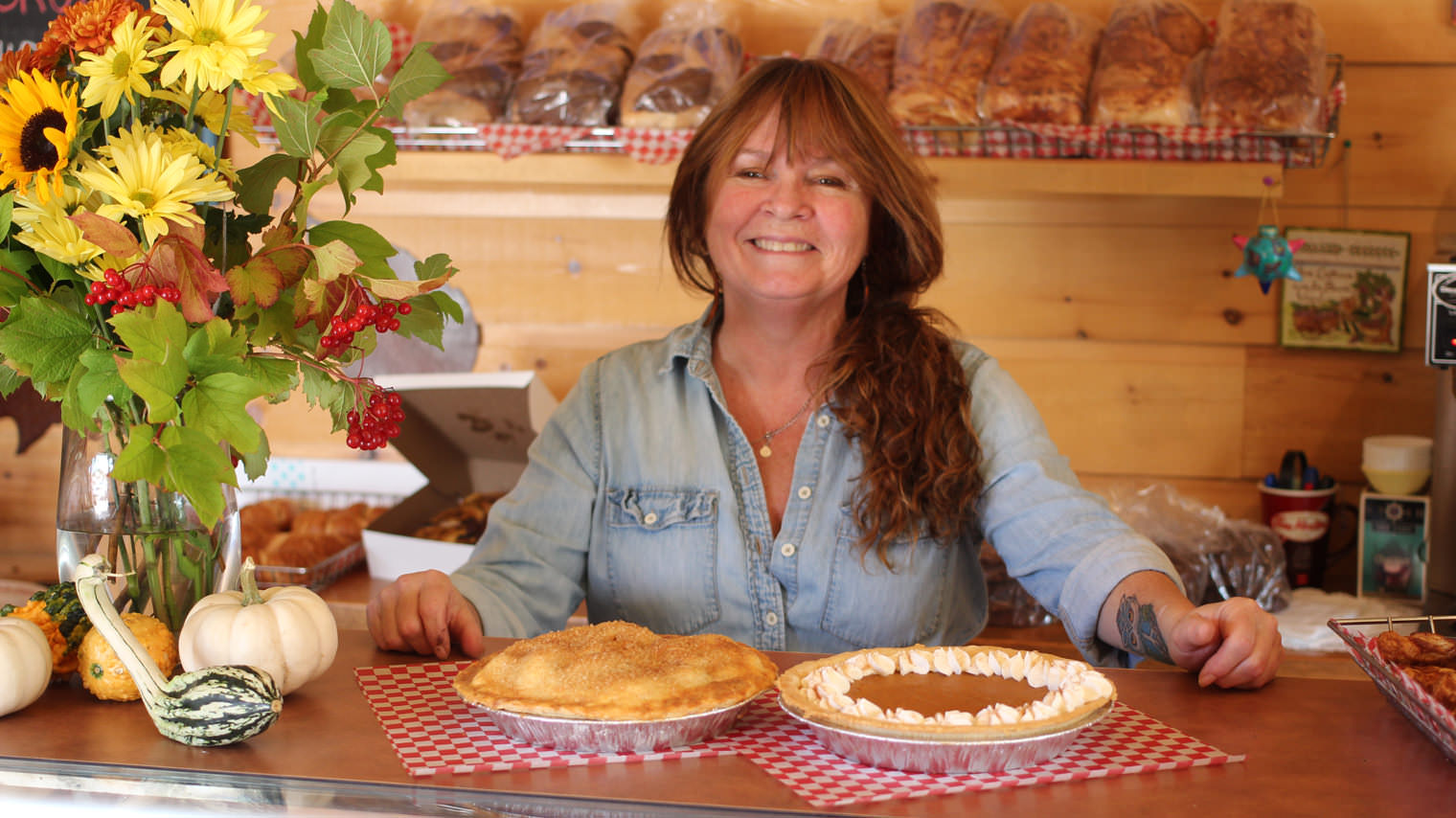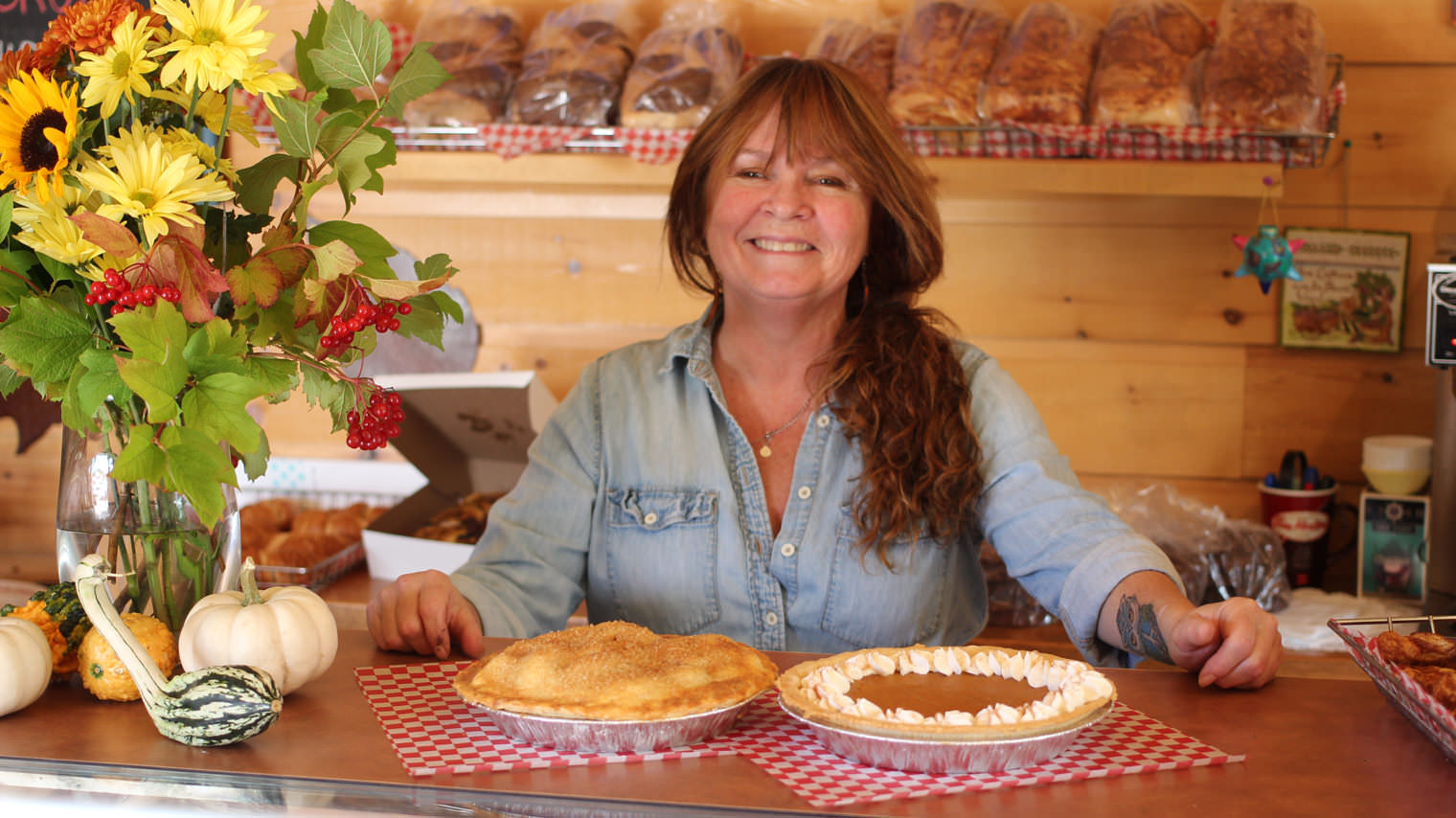 Get to know your bakers: Michelle worked downtown corporate for 20 years, and then decided one day to move to the quaint and charming village of Baysville where she just started baking. After eight seasons of being open, it is looking like she made a great decision! Michelle's favourite part about owning a bakery in Muskoka is the interactions with her customers. For many, stopping into the bakery is the highlight of their vacation, and she shares a sense of pride that she gets to create that experience. While visiting her bakery, a group came in that Michelle hadn't seen before so she asked them what brings them to Baysville? When the group responded they were invited to a friend's cottage Michelle quipped, "Well behave yourself and you might be invited back!"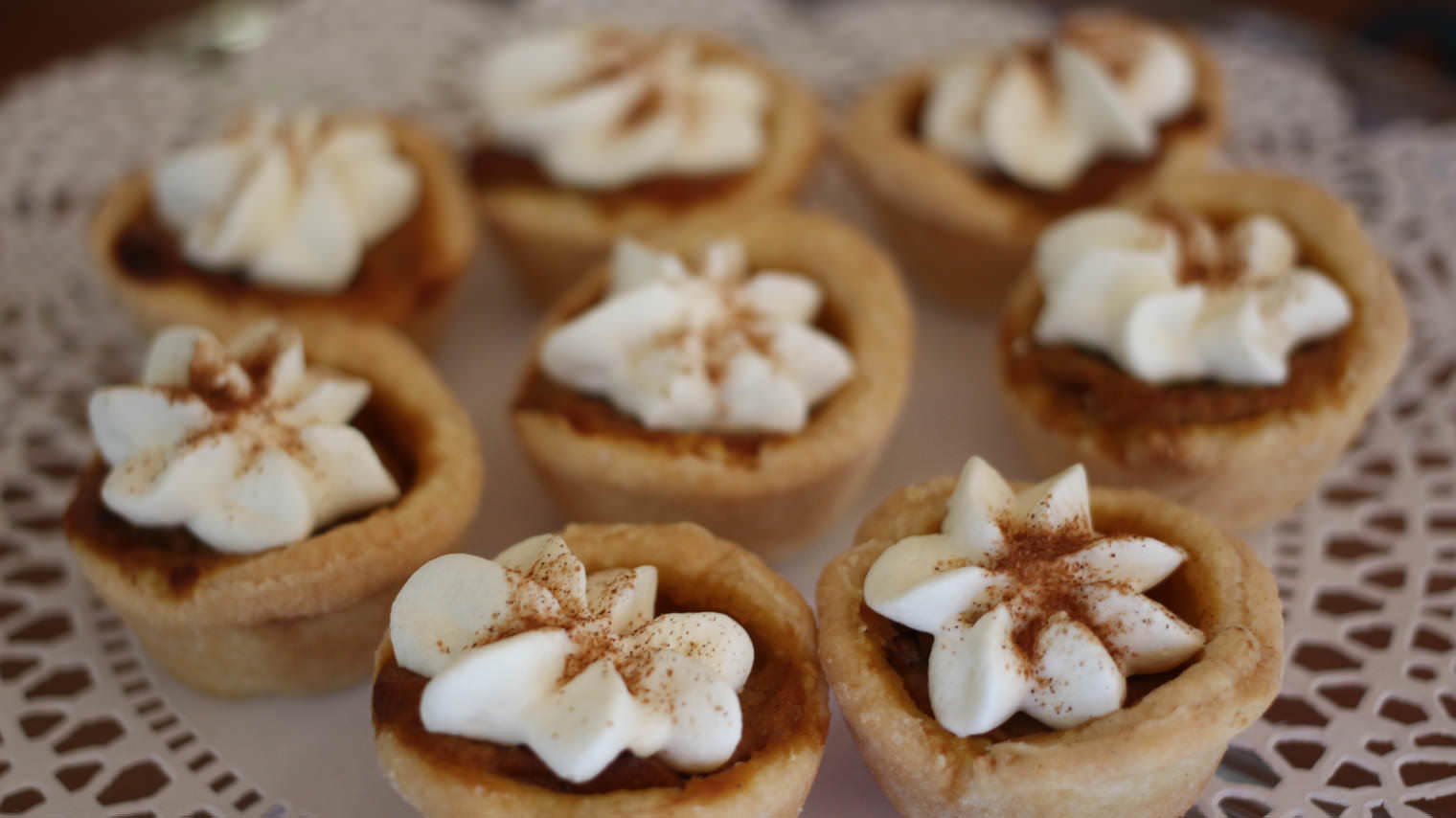 What sweets do you need to try: Judging by their name – Humble Pie Butter Tart Factory & Pizzeria – you can certainly assume they are famous for their pies, and butter tarts, and you would be right! Try their seasonal pumpkin tarts, or order a freshly baked apple harvest or pumpkin pie. Try their Sesquicentennial maple leaf cookie, a delicious maple-flavoured delight to celebrate Canada's 150th year. Of course you are going to want to pick up some of their famous butter tarts to spoil yourself, your family and friends.
Humble Pie's fall colour hike: Baysville is a beautiful place to explore. Stop in for sweets and a coffee at Humble Pie Butter Tart Factory & Pizzeria before taking the Baysville Historic Walking Trail. The route passes many of the historic homes, churches and businesses of the village, as well as the beautiful Muskoka River at the Baysville Dam.
---
Cottage Cravings and Muskoka Lakes Farm & Winery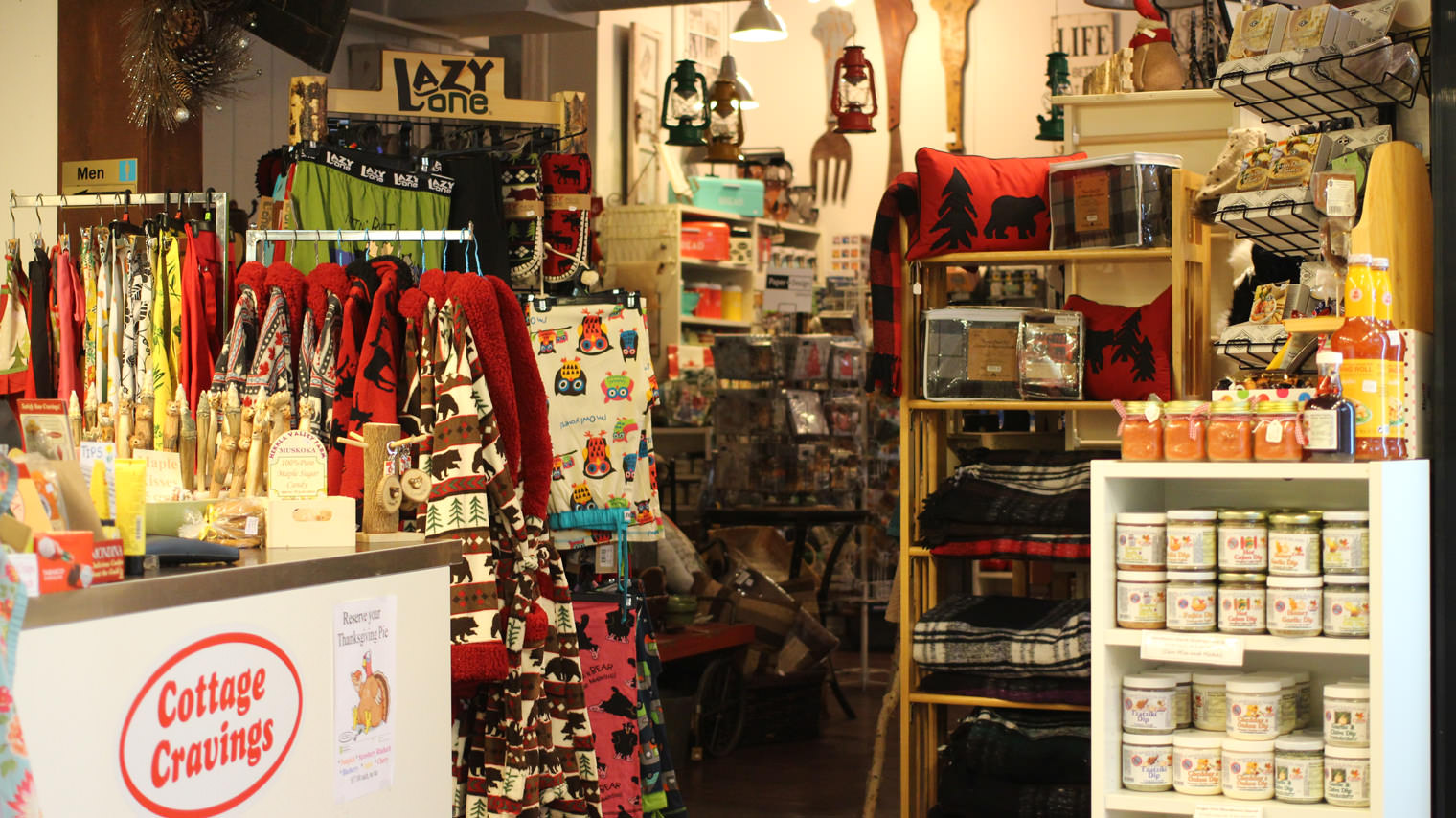 Cottage Cravings is known around these parts as one of the best places to stop for lunch in Muskoka, featuring delicious sandwiches, their famous soups, hearty meals, and of course baked goods! Open seven days a week, stop in and you will be greeted like family! You can also peruse through their gift shop, full of many great cottage decor finds and exciting treats.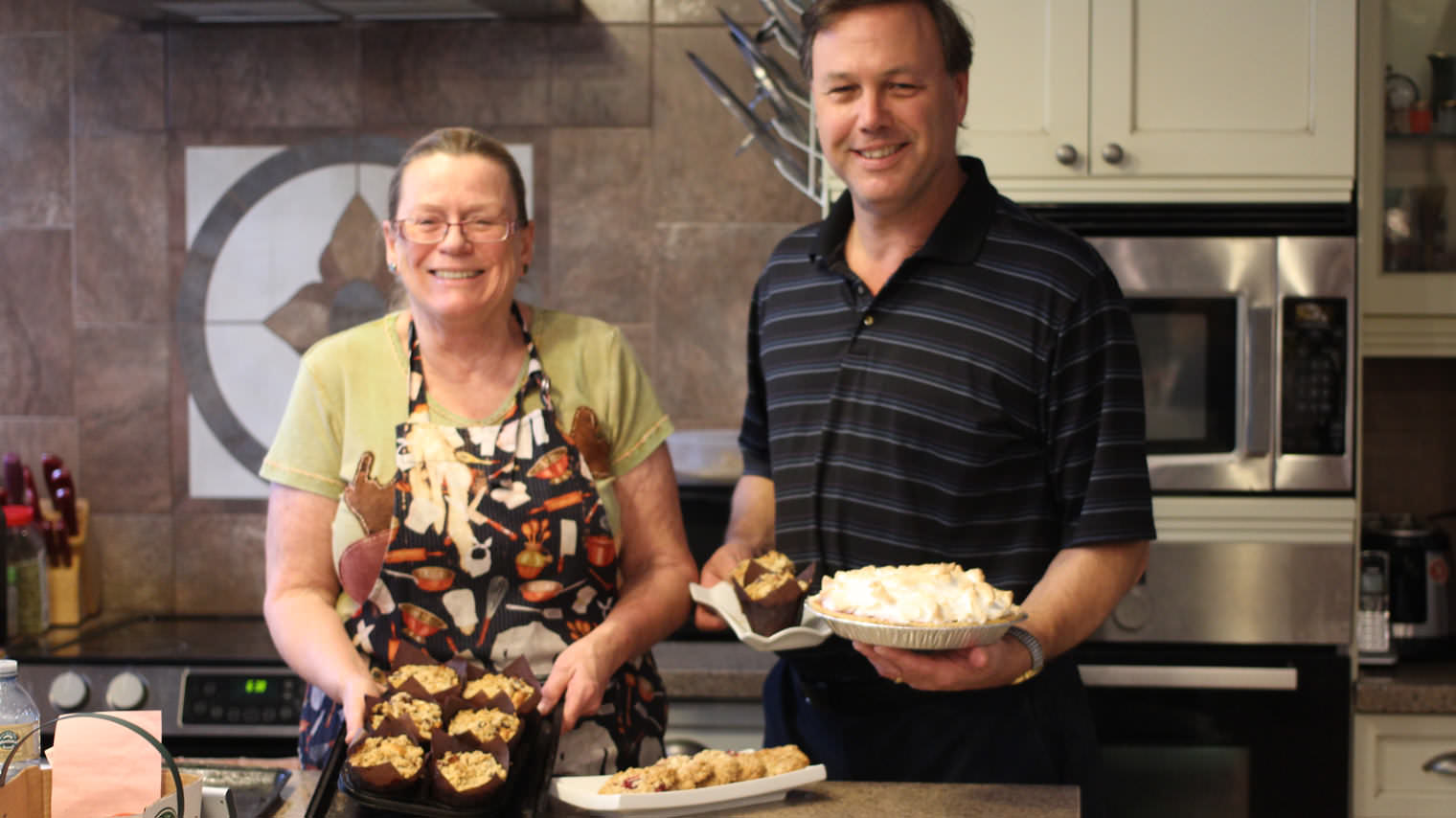 Get to know your bakers: Henny and Randy Brown own and operate Cottage Cravings, and you will likely see them every time you go in. Henny does much of the cooking and baking, while Randy works the counter making customers feel welcome. The two are celebrating their 11th year in business in Muskoka after getting the urge to leave the comforts of the big city to chase their dream of opening a cafe and gift shop in Muskoka. They're favourite part about owning their business in Bala is the people. The local customers they see year round as well as the cottagers that pop in and let them know they're up for the season.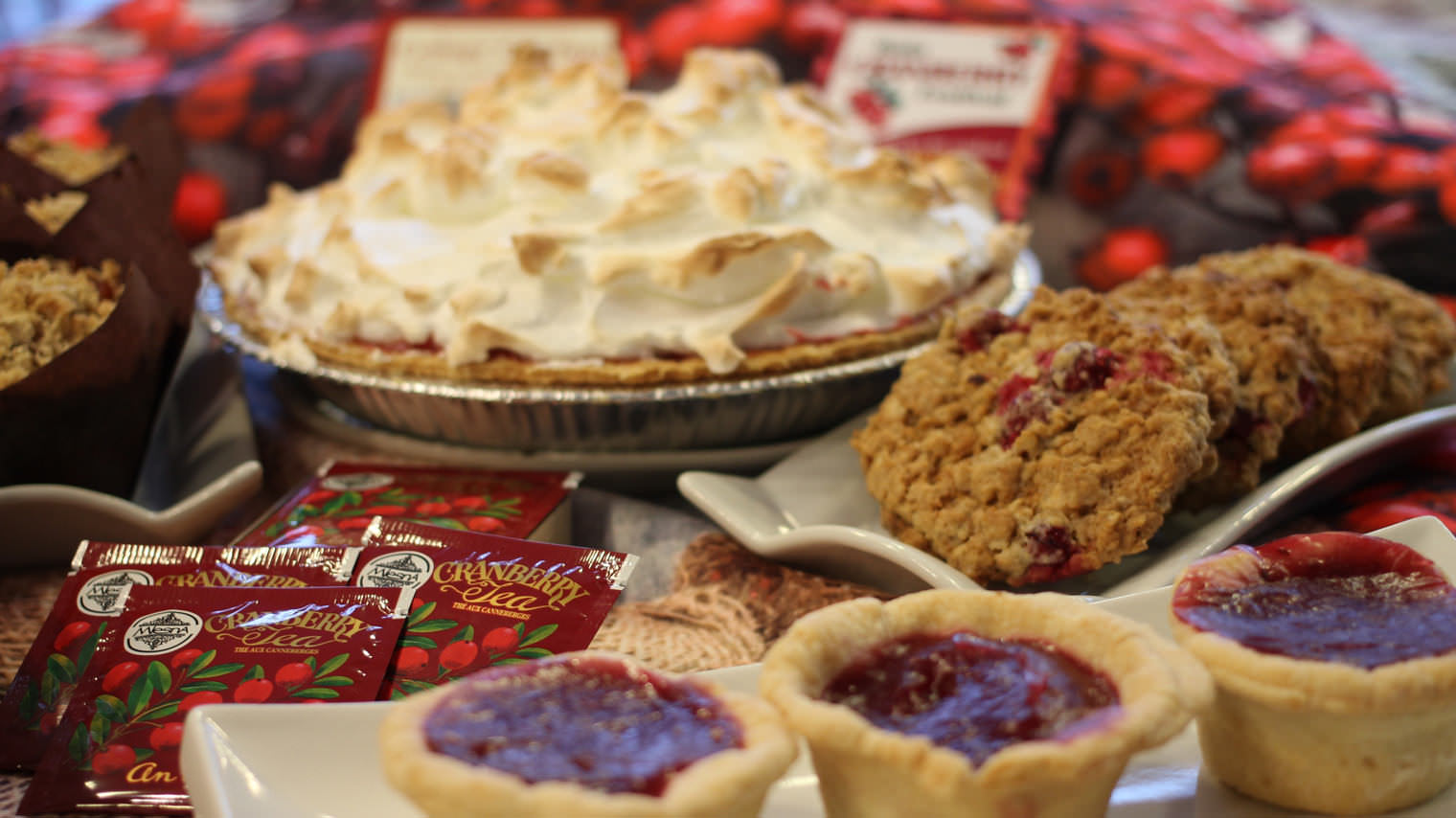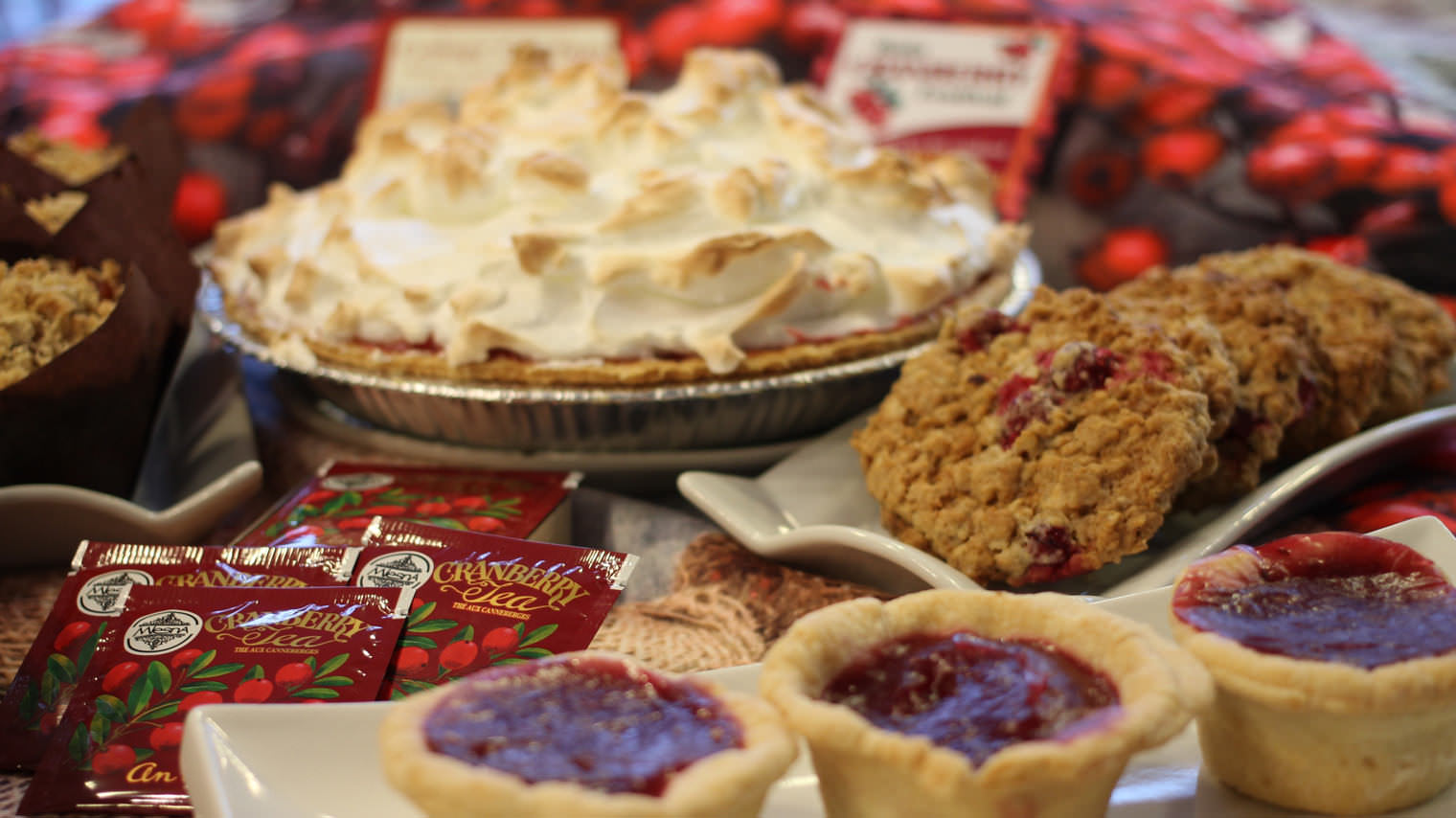 What sweets do you need to try: Cottage Cravings is located in Bala, the cranberry capital of Ontario, and they get right into the cranberry spirit during the harvest. Throughout the month they feature freshly baked cranberry butter tarts, a delicious mile high cranberry pie (think lemon meringue pie, but with cranberries), and their most popular cookie, oatmeal cranberry and white chocolate. These cookies are so popular their reached radio waves in Barrie, with callers raving about the delicious treat.
Cottage Cravings' fall colour hike: Sit down for lunch and a cranberry baked goodie to muster up the energy for hiking at Muskoka Lakes Farm & Winery. Hike around the marshes, or on one of six picturesque hiking trails around the farm.
---
The Pasta Shoppe by Beat the Wheat and the Bracebridge Bay Trail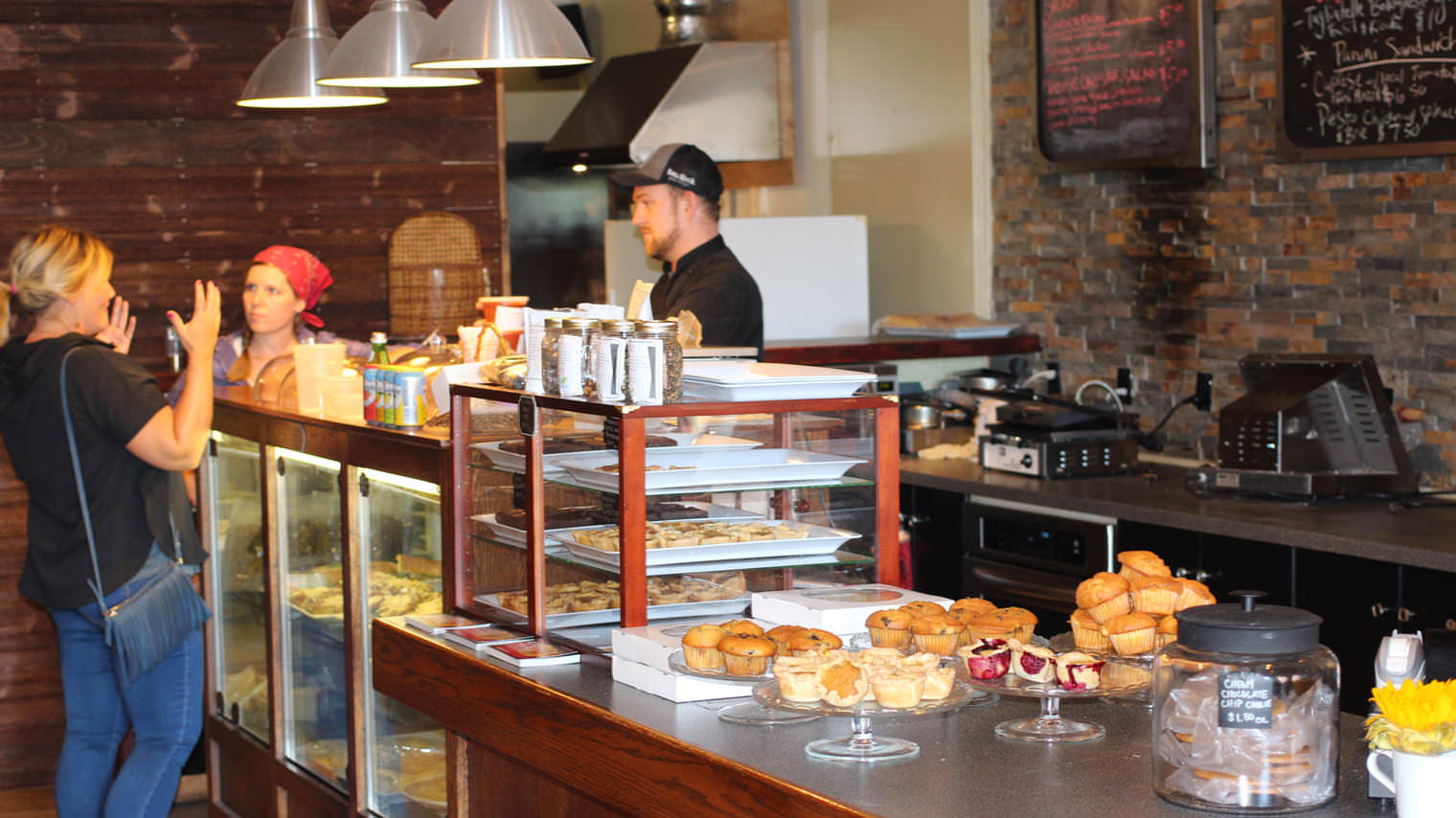 The Pasta Shoppe by Beat the Wheat has made its home in Downtown Bracebridge for 3 years. The business started out serving their home-made, gluten free pasta, and quickly expanded to include a bakery and fine foods. Take it from us, you don't need to have a gluten sensitivity to enjoy their food, and we challenge anyone to try their famous Muskoka Maple butter tart and see if you can taste the difference … chances are you might prefer their gluten-free, soft and flaky crust recipe.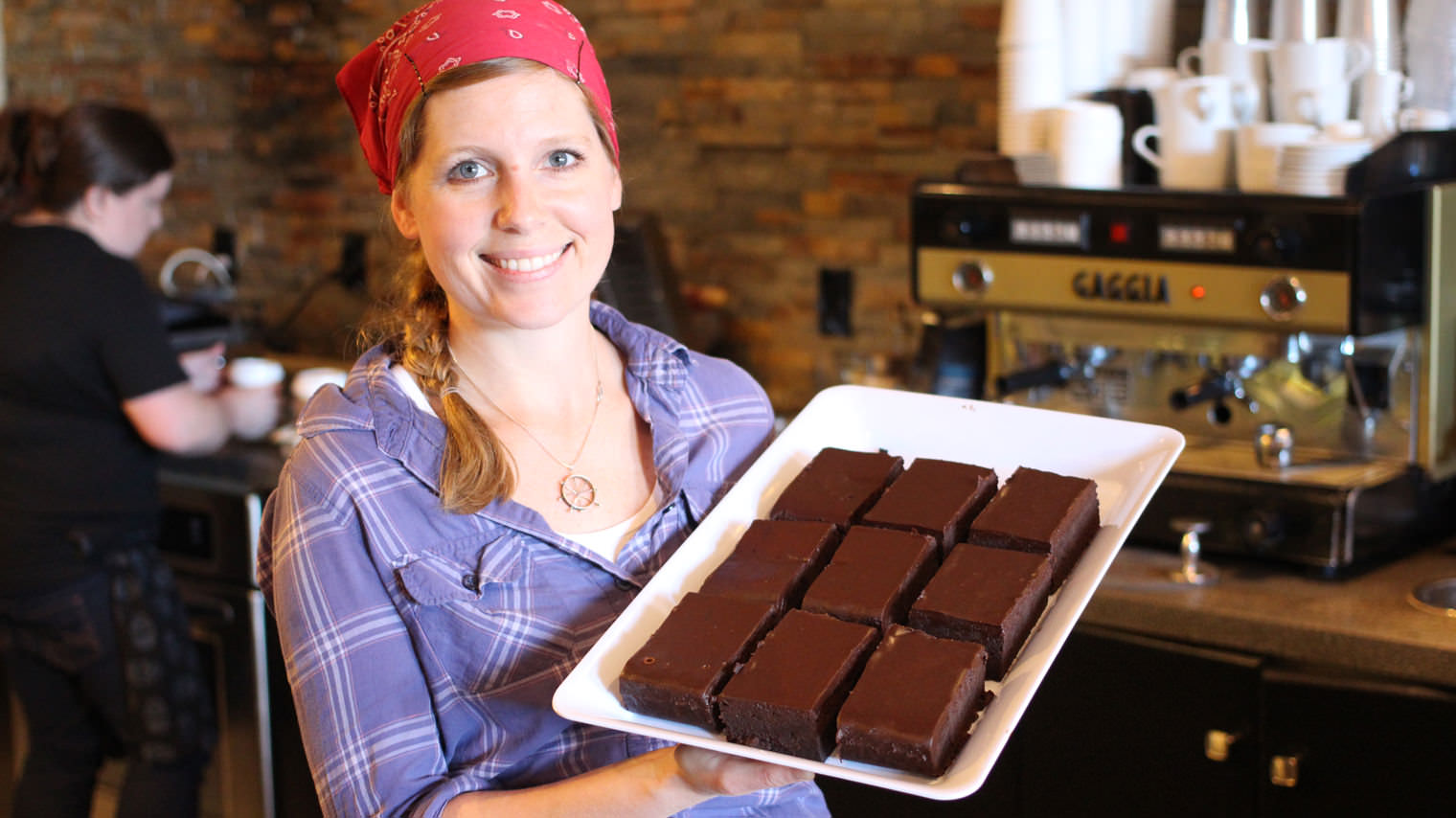 Get to know your bakers: Perhaps one of the most interesting facts about Stephanie and Adam Palubiski, owners of The Pasta Shoppe by Beat the Wheat, is neither of them have gluten sensitivities. Their dream began when Adam started hosting cooking workshops on how to make your own fresh gluten free pasta. After every workshop he got the question, 'where can we buy this delicious pasta?' The buzz about their pasta was out. They started bringing it to farmer's markets and selling locally and they found they could barely keep up with the demand. Fast forward seven years later, and the lovely couple expanded from their core business to include a bakery. It has always been Stephanie's dream to own a bakery – she saw a need for a gluten-free bakery in Muskoka and seized it.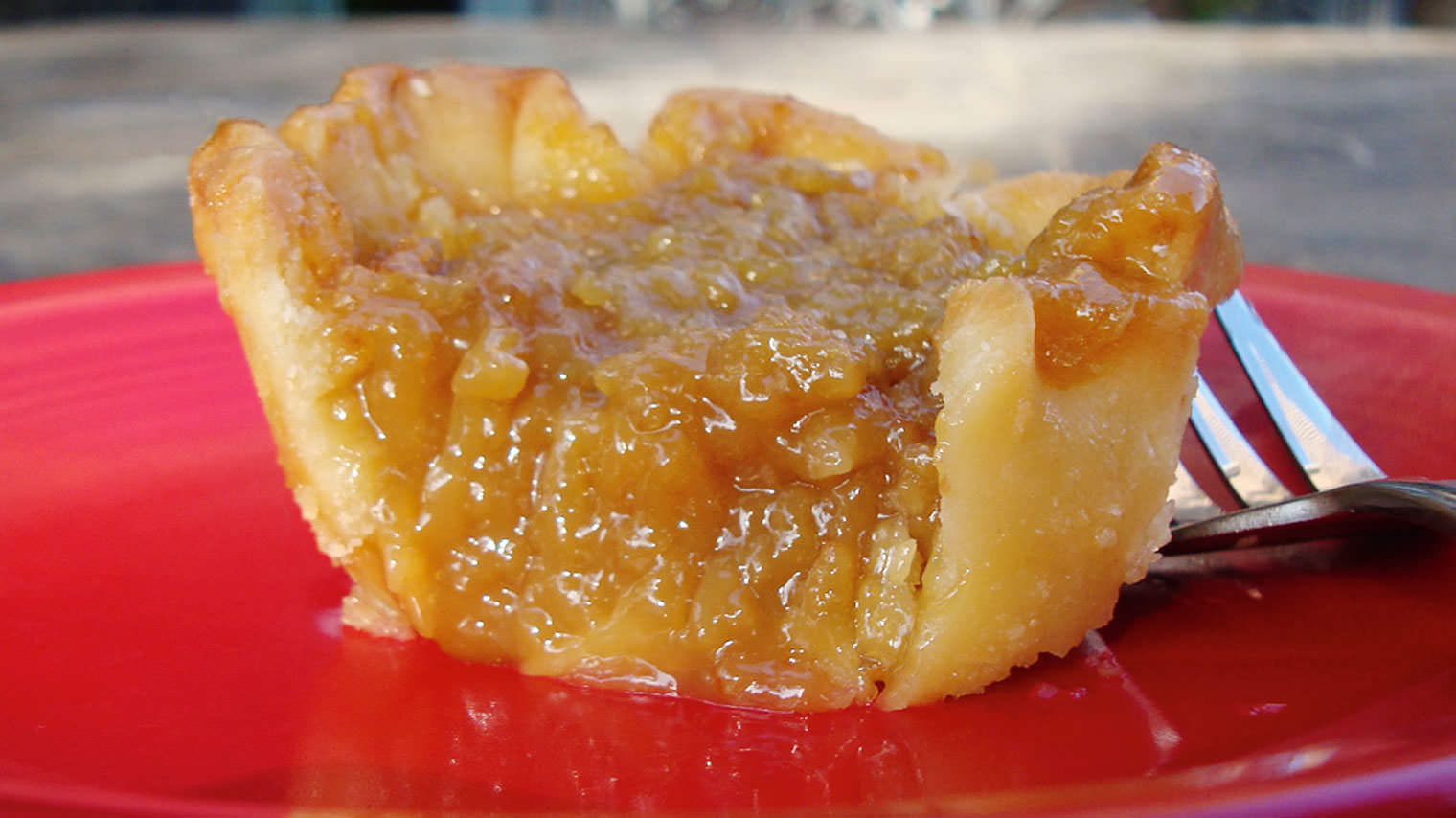 What sweets do you need to try: Let's begin by stating that you don't need to have a gluten sensitivity to try these great baked goods. Stephanie pours countless hours into creating her recipes, and her goal is to make her baked goods taste as though they aren't gluten free. Nothing hits the shelves until the recipe is perfect, and she's perfected a lot of them! Probably their most sought after treat is their Muskoka Maple butter tart, made with real Muskoka maple syrup. Their spiced pumpkin tarts are a great fall treat, and they can hardly keep their freshly baked pumpkin pies on the shelf they are so popular! Other baked goodies include breads, muffins, and mmm mmm chocolate brownies.
The Pasta Shoppe's fall colour hike: Park your car in downtown Bracebridge (free parking downtown) and pop over to The Pasta Shoppe by Beat the Wheat. They serve breakfast, and feature paninis, house made soups, daily pasta specials and more for lunch. Stop in for a bite to eat or just to try one of their tarts, and head towards the historic Silver Bridge and Bracebridge Falls. Take the 1.3km Bracebridge Bay Trail, a trail that travels along the Muskoka River and features 10 historic information plaques along the route.