Visit Ontario's Cranberry Capital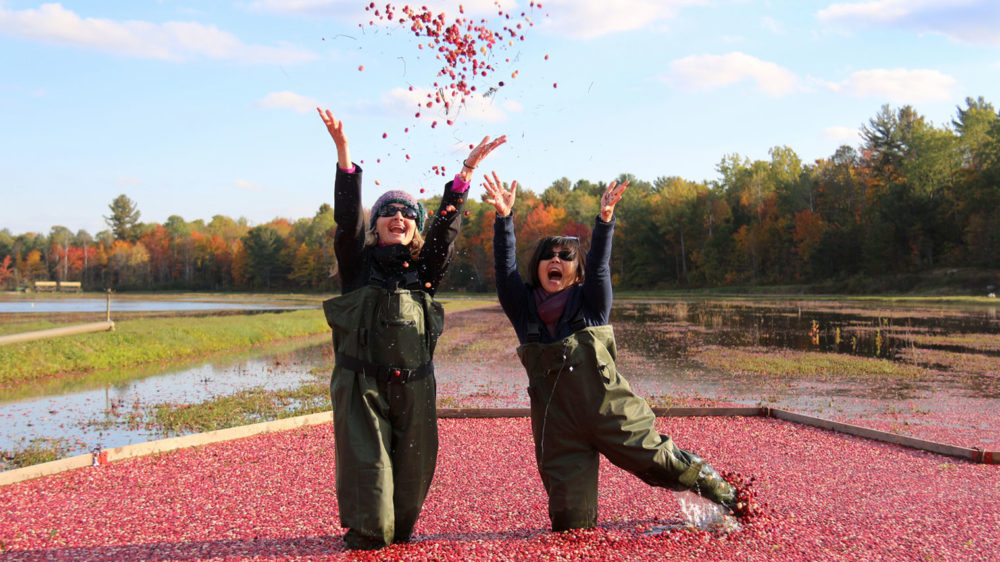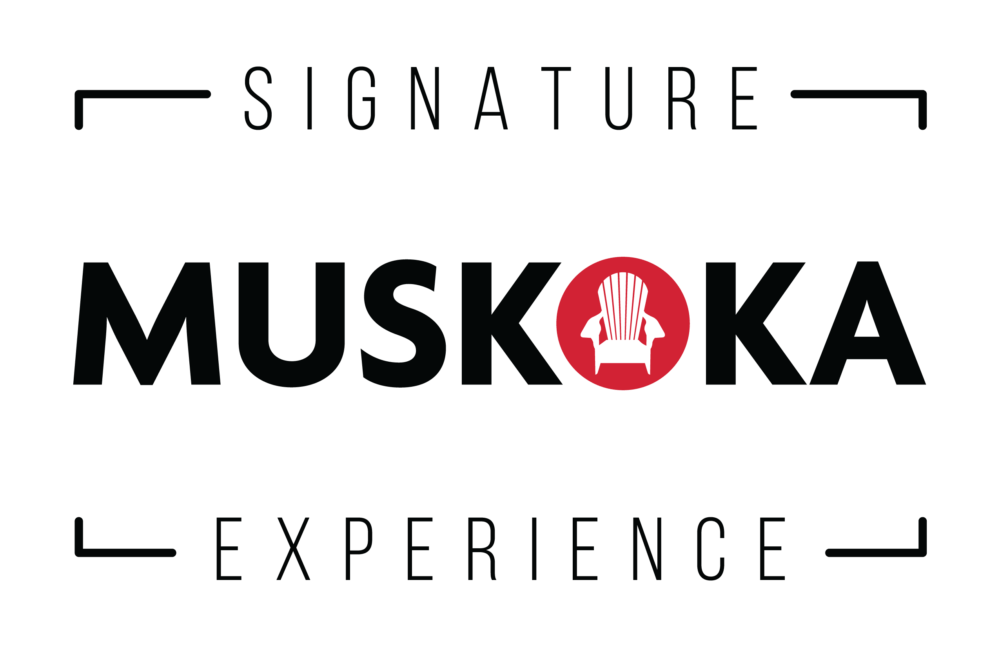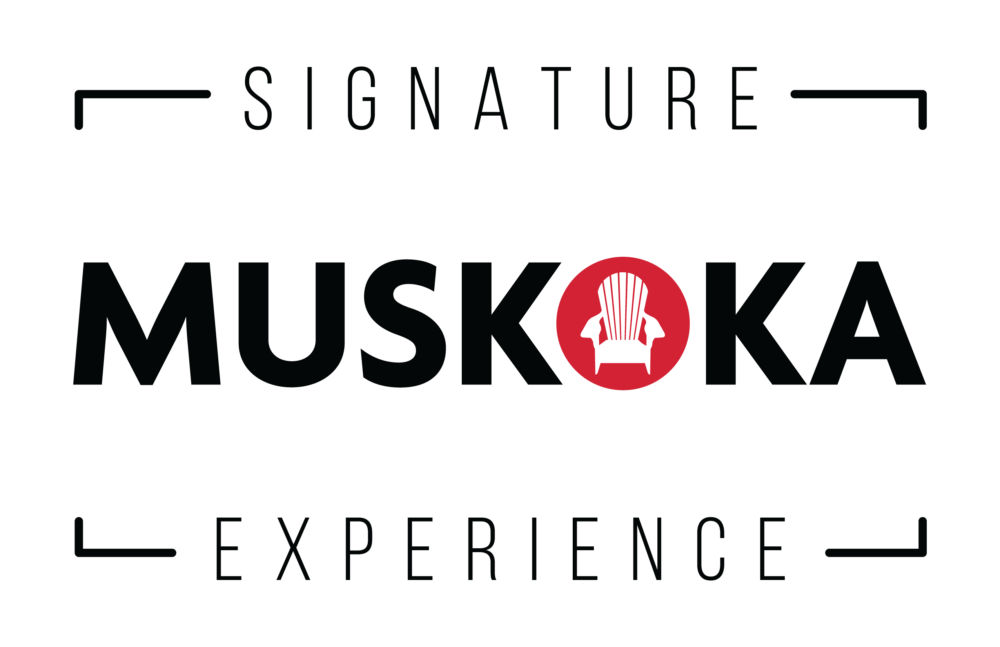 Muskoka Lakes Farm & Winery is part of the Muskoka Signature Experience Collection, a collection of Muskoka's must-do experiences!
The cranberry to Muskoka is what the maple leaf is to Canada – an icon. And what better way to truly appreciate this well-loved berry than by visiting a working cranberry farm, snapping a photo while waist-deep in a cranberry marsh, or sipping on cranberry wine? Cranberries may be tart, but the memories you'll make at Muskoka Lakes Farm & Winery this fall will only be sweet.
From Bog…To Bottle!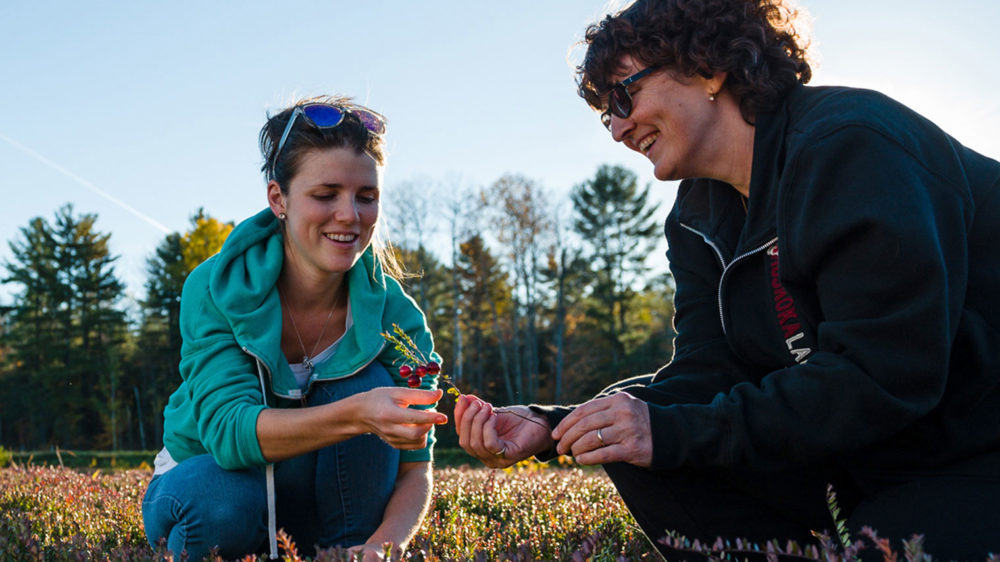 Take part in a Guided Farm Tour and learn how Muskoka's iconic berries are grown and harvested!
Put on your boots and get ready to visit the last remaining cranberry farm in Ontario. You'll have the chance to experience several different stages of the cranberry harvesting process, including watching cranberries be dry harvested, picked with the state-of-the-art Getzinger retracto-tooth picker, and moving through the packing house. Guided tours include a tractor-pulled wagon ride around the farm's South Marsh to see all that cranberry harvesting involves. Farm tours generally last between 30-40 minutes.
Once you've witnessed all the hard work that goes into maintaining a cranberry farm, head over to (literally) enjoy the fruits of labour through a tutored wine tasting. The knowledgable winery staff, who have received special training from a sommelier, will guide you through a sampling of 6 delicious wines, from dry to dessert, ranging from full-bodied to light and crisp. Afterwards, pick up a bottle of your favourite at the on-site store to savor the taste of Muskoka from home.
Please note that the Bog (guided farm tour) and Bottle (wine tasting) portions of this tour must be booked separately during weekdays. The two are included as a part of the All-Access Pass during the weekend.
For more information, visit their website
Cranberry Plunge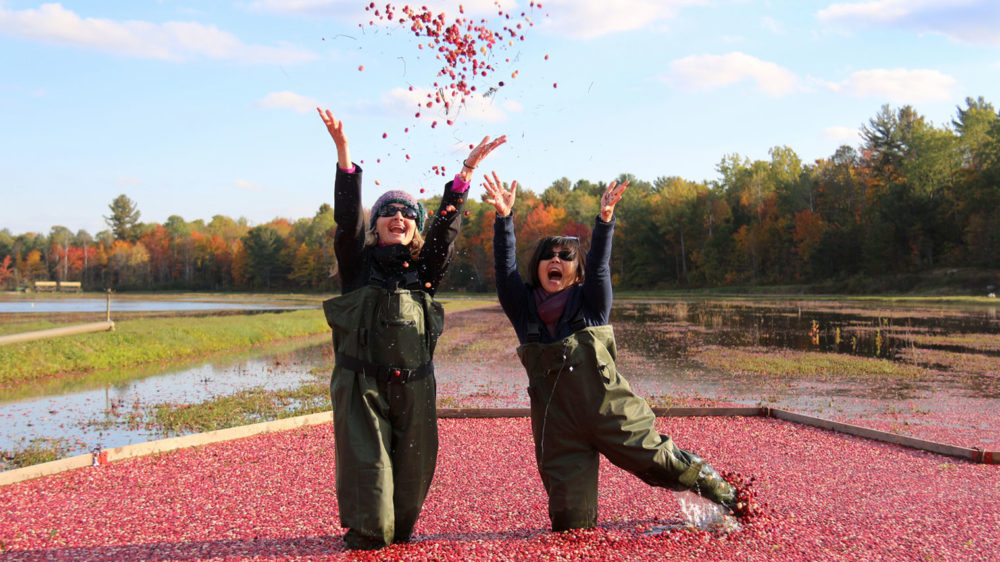 If you're looking for the perfect fall photo-op for your social media, look no further than the famed Cranberry Plunge. Suit up in a pair of farm-supplied chest waders and get ready to wade into a sea of floating cranberries. There's no better way to truly appreciate the cranberry until you're waist-deep in the marsh, surrounded by Muskoka's beautiful fall colours and crisp air.
Participate in the Cranberry Plunge during the farm's harvest season, from September 26th to October 25th. Bookings for the Plunge must be made ahead of the time during the weekday. It is included as a part of the All-Access Pass during the weekend.
For more information, visit their website
More Harvest Season Highlights

There are so many more great ways to appreciate the cranberry during the harvest season at Muskoka Lakes Farm & Winery!
Muskoka Lakes Farm & Winery also offers access to over 10 km of well-maintained trails around the farm. Six different trails, all with varying levels of difficulty, are an exciting way to see the cranberries from afar. Self-guided information stations, hidden pictographs, tree carvings, geocaches, and several scenic picnic stops make hiking on these trails an engaging way to experience the farm, and the perfect way to spend a fall afternoon. Don't forget to snap a picture with the Bala Bog Monster on the Sandsmen Trail! Passes are required for trail use and must be pre-booked.
In need of a quick snack? Stop by the patio and enjoy a cheese plate, hummus platter, glass of wine, or cranberry-infused spritzer while overlooking the picturesque Old Marsh, all available for purchase at the farm's store. The patio can also be pre-booked for the special Wine Flight & Cheese experience.
Finally, bring the taste of Muskoka home with you by visiting the retail store and picking up some delectable, cranberry-inspired products. Stocking up on some of the farm's tasty cranberry teas, preserves, cookies, and wine products will remind you of your harvest-season adventures long after you've left the marsh.
For more information, visit their website
Plan your trip to the Muskoka Lakes Farm & Winery
The site is open year-round, 7 days a week to visitors, with enhanced hours (9 AM-6 PM) during the harvest season (September 26-October 25). The dazzling displays of red and orange leaves make the fall a beautiful time to visit the farm.
For more information on when to visit and admission, visit their website
COVID-19 Modifications
Due to COVID-19 restrictions, all reservations for activities must be made online at Muskoka Lakes Farm & Winery. They have implemented a number of COVID-19 measures to ensure the safety of all visitors. These include managing farm capacity to allow for physical distancing, enhancing cleaning procedures, offering curbside pick-up options, and providing hand sanitization stations prior to store entry. All cars must be registered prior to entering parking lots and parking on the road is not permitted. Additionally, the indoor cafe is closed and outside food is not allowed on the farm. Masks are required for entry into any building.
For more information about COVID-19 modifications, visit their website