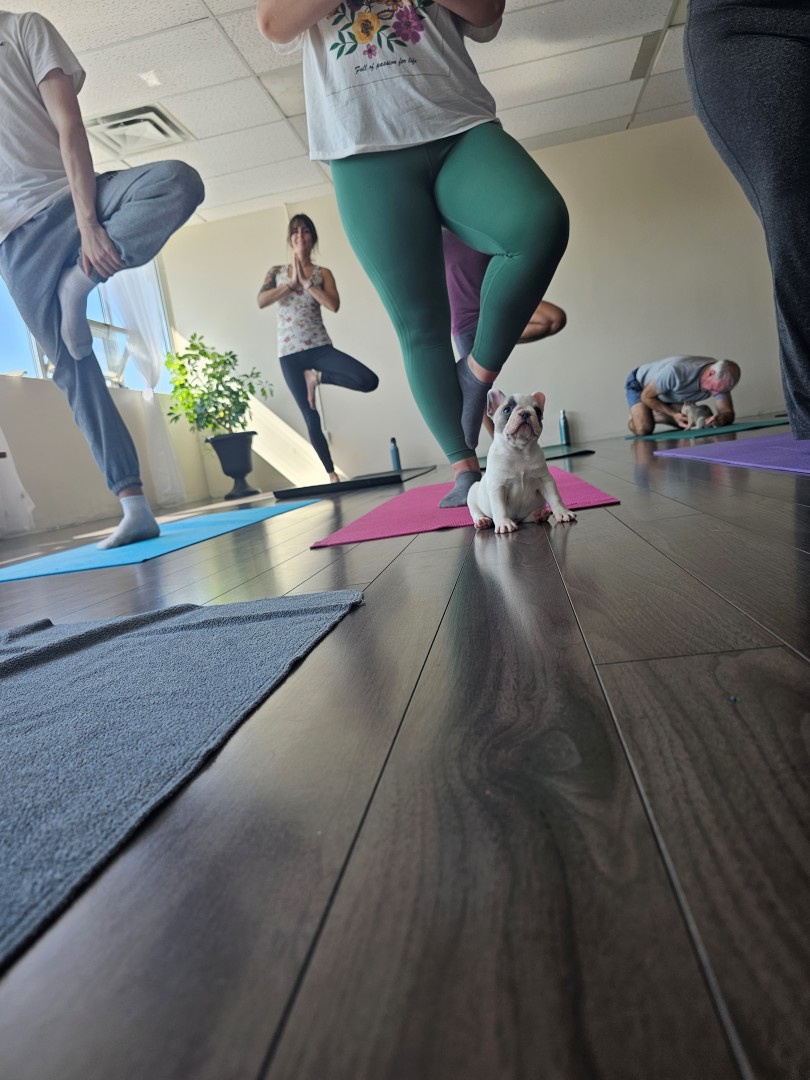 Puppy Yoga Class
Venue:

Muskoka Puppy Yoga

Address:

1A-15 Manominee St, Huntsville,

Phone:
About
Puppy Yoga Class
CAD$40.00
Welcome to puppy yoga class! Immerse yourself in the ultimate blend of relaxation and cuteness as you practice yoga alongside adorable, playful puppies. Our puppy yoga sessions offer a unique and joyful experience, combining the benefits of yoga with the therapeutic presence of furry friends. In each class, a certified yoga instructor guides you through a gentle and rejuvenating yoga practice suitable for all levels.
As you flow through poses and breathe deeply, our furry companions roam around, adding an element of fun and playfulness to the session. Interact, cuddle, and enjoy the unconditional love that only puppies can provide.
Puppy yoga is more than just a workout—it's a heartwarming experience that promotes well-being, stress relief, and a deeper connection with animals. It's scientifically proven that spending time with dogs can reduce anxiety, lower blood pressure, and boost your mood. Whether you're a seasoned yogi or new to yoga, our puppy yoga classes are designed to nurture your body, mind, and soul. Join our community of like-minded individuals who share a passion for yoga and a love for puppies.
Bring your own mat, an open heart, and prepare to be showered with puppy kisses and wagging tails. Book your spot in our puppy yoga class today and embark on a journey of relaxation, laughter, and puppy-filled serenity.