Brooklands Farm is a charming and gorgeous natural setting to say I do
Video credit: Riverbend Film & Photo
Nestled just up the Butter and Egg road, right in the middle of Muskoka, you will find an elegant farm just waiting to be transformed into your dream wedding venue.
A working farm for over a century, there was a time when Brooklands Farm was best known for their fresh sweetcorn. Today the farm is best known as one of Muskoka's most popular wedding venues. One look at the gorgeous grounds and stunning buildings and it is easy to see why.
It is not surprising that the farm has been in high demand for wedding celebrations. All weekend dates are fully booked for 2019, while 2020 weekend dates are already 1/3 full. Although weekends are fully booked, there is still an opportunity for you to get married at Brooklands Farm in 2019 with their all new microwedding package. A modern approach to wedding planning that eliminates much of the planning stress, microweddings are becoming more and more popular as couples opt for an intimate, personalized celebration.
Brooklands Farm Microwedding Package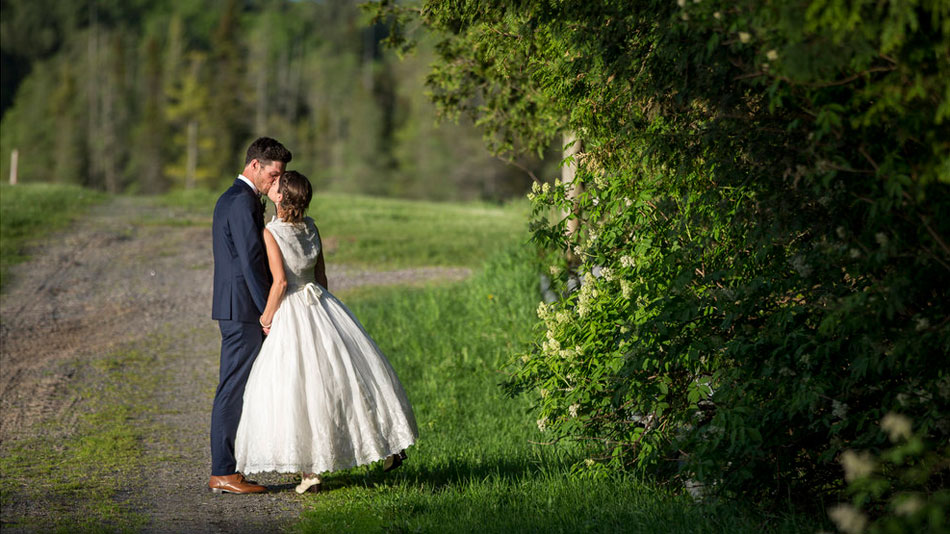 Photo credit: Scott Turnbull
Microweddings are one of the newest and most popular trends for couples looking to say I do. These weddings are typically smaller and include immediate family and super-close friends only. NOT an elopement and definitely NOT a big, traditional wedding, it is a beautiful hybrid somewhere in between. Besides reducing much of the stress that can come with planning a larger wedding, microweddings can also provide some serious cost savings.
All new for 2019, Brooklands Farm is offering a mircrowedding package to cater to couples that have a dream farm wedding in mind, but want to keep the celebrations low-key. Their package is all about making your day worry-free and special. For one all-in rate, Brooklands Farm will provide everything, from the very best local caterers to a top local photographer. Invite 20 of your closest friends and family and the staff at Brooklands Farm will look after the rest.
The Brooklands Farm microwedding package includes:
2.5 hr midday or evening rental for ceremony, photographs and reception
a dedicated planner and event organizer with you every step of the way
2 hour open bar and gourmet appetizers
Bridal bouquet and boutonniere for the couple
Professional photographer
Wedding officiant
Live musician or DJ with a customized playlist for your reception
Venues: choose from their absolutely stunning 19th century log home, or an outdoor venue with a beautiful backdrop of the farm. Note, the barn is not available as a venue in the microwedding package, but you are welcome to use the barn as a scene for your photo shoot.
Dates: available on select Thursdays, July 25, August 8, August 22, and September 12. Other Thursday dates are available upon request.
Rate: the entire package is available for $6,500+HST. As a special promotion: if you schedule a microwedding at Brooklands Farm before May 15, 2019 you will save $325 off the quoted price.
To inquire about the microwedding package, submit a contact form on their website
Traditional Weekend Weddings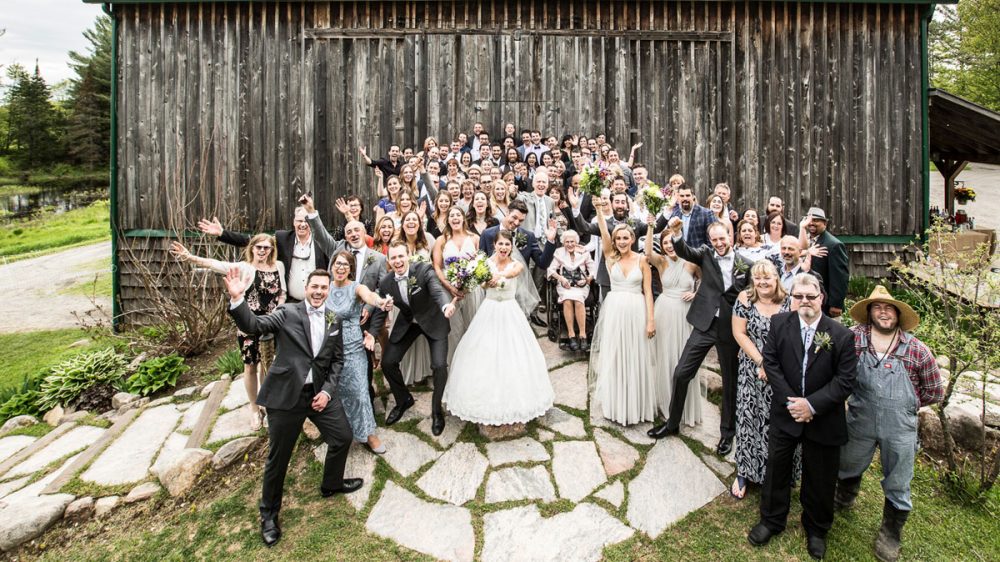 Photo credit: Scott Turnbull
If your vision is a more traditional wedding, the farm's 3-day weekend wedding package is for you. The 3-day wedding package gives you use of the grounds on Friday and Sunday for set up/take down so that Saturday can be all about the wedding celebration and nothing else.  The farm hosts one traditional wedding a weekend, ensuring exclusive use of the venue during the wedding celebrations.
Booking this package gives you use of the barn for reception, the farm's log house (perfect for staging a rehearsal, or for hair / makeup day of), as well as the beautiful venue grounds used for ceremony and pictures. The barn is large enough to hold 140 guests, or inquire about the farm's elegant sailcloth tent for an additional cost. The sailcloth tent is a perfect backup for a rainy day with lots of extra shade on warm summer days. This package also gives you the dedicated planning and coordination services from Brooklands Farm staff. They can even lend a hand with decorations having accumulated an extensive collection of rustic decor over the years.
Traditional weddings run from the end of May to Thanksgiving weekend. Dates are fully booked for 2019, but get your name and deposit in for 2020.
To inquire about available dates in 2020, submit a contact form on their website
True to its roots, a working farm through and through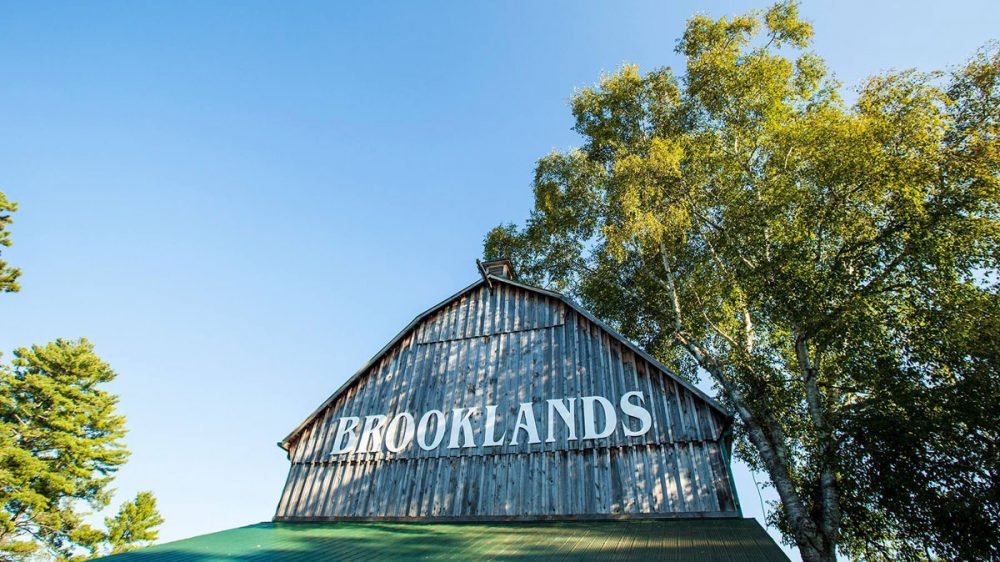 Over the years Brooklands Farm has undergone many transitions from dairy farming, market gardening, and farm gate production. Having now hosted over 100 weddings, the farm has solidified its spot as a stunning event venue.
One thing that has remained true through all of the years, Brooklands continues to be a working farm. Harvesting with the seasons, this heritage farm has been passed through five generations in the Riley family. This love and appreciation of the land only adds to the charm of the venue, and it is a love and appreciation shared by all the guests that visit.
For more information on weddings at Brooklands Farm, visit their website