Time to Get Creative!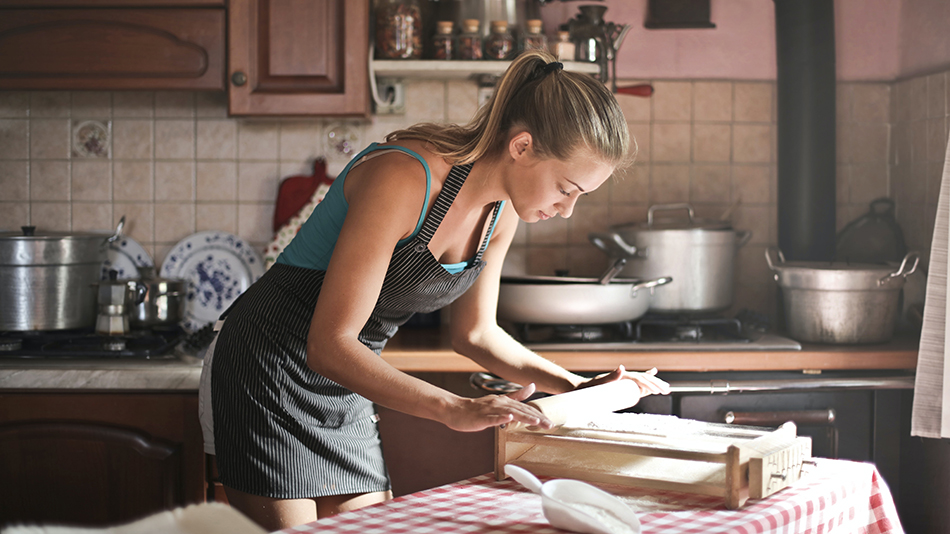 As the days get colder and darker it's so tempting to stay indoors all day. And sure, for a while it's wonderful to catch up on unwatched TV shows, finally get around to reading that book, or finishing up that home renovation project. But eventually, the boredom catches up, and you're left wondering what to do with all of your time inside.
Luckily, these 4 DIY-projects from local Muskoka businesses are the perfect boredom cures. From baking delicious maple-inspired goodies to pampering yourself with an at-home spa day, these exciting DIY projects are sure to keep you busy all day long!
Read on to learn more about 4 DIY ideas offered by local Muskoka businesses.
Make Mulled Wine with Muskoka Lakes Farm & Winery

1074 Cranberry Road, Bala
There's nothing quite like a hot cup of fragrant mulled wine on a cold day. It's the perfect drink to enjoy curled up on the couch with your favourite TV show and coziest sweater. Crafting the perfect cup of wine begins with finding a balance between sweetness, fruitiness, and acidity, alongside a hearty dose of spices.
The Muskoka Lakes Farm & Winery achieves this perfect flavour balance with their delicious Mulled Wine Recipe. It uses their Cranberry Blueberry Wine as the base. The tartness and acidity of the cranberries combined with the gentle sweetness of blueberries make it a great choice for mulled wine. Purchase a bottle of the wine from their on-site retail store, online, or at select LCBO locations.
Start with a package of Mulled Spice Mix and a bottle of Cranberry Blueberry Wine from the Muskoka Lakes Farm & Winery.  For a more traditional flavour, try using cinnamon, star anise, cloves, or nutmeg. Cardamom pods, vanilla, orange peel, black peppercorns, allspice, bay leaf, rosemary, and ginger are also suitable.
Next, mix the wine and spices in a large pot and heat on low on the stove for 15 minutes. Make sure that the mixture doesn't boil or the alcohol will burn off. After, turn off the heat and allow the mixture to cool for about 30 minutes. This allows the spice flavours to fully infuse into the wine. Finally, strain the spices from the liquid. To serve, re-heat the wine and garnish with sliced oranges or cinnamon sticks.
Visit the website for more information
Have a Home Spa Day with Kettering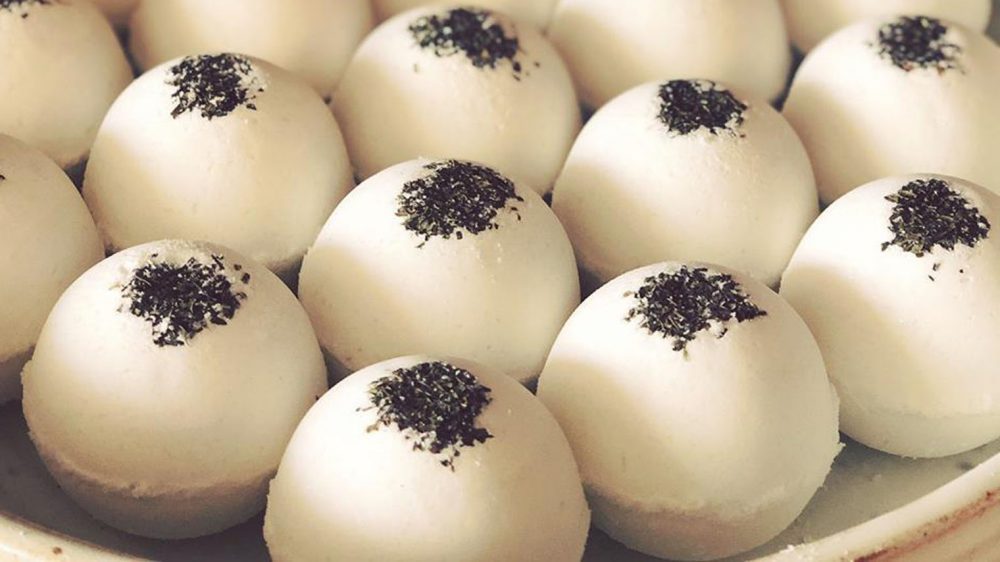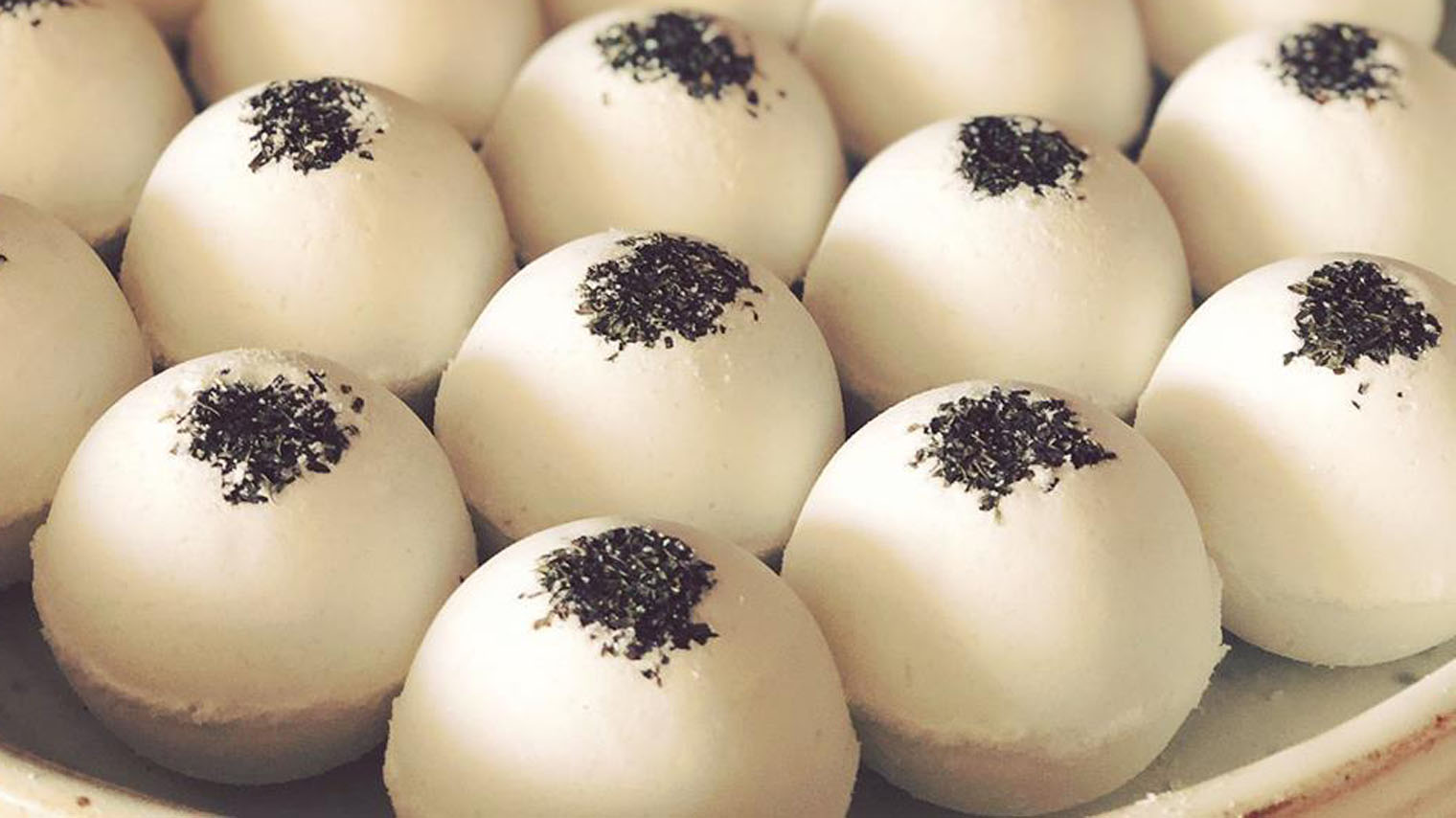 72 Main St E, Huntsville
Treat yourself to an at-home spa day with some of the all-natural self-care products available from Kettering. Purchase these Canadian-made products from Kettering's storefront, located downtown Huntsville, or buy online through their website. Put on your softest bathrobe, choose a relaxing playlist, and settle in for a full day of pampering and relaxation.
Try the Citrus + Shea Body Scrub for a refreshing treatment. The organic cane sugar helps to exfoliate while the invigorating notes of lemongrass and sweet orange essential oils will leave you feeling uplifted. Or, add some glow to your face with the Floral Pink Clay Face Mask. Pink clay has purifying and soothing qualities while the added hibiscus flower and Damascus rose powders help repair the skin. Don't forget to try the Floral Facial Steam to leave your skin even softer. Facial steams release impurities from your pores and relieve stress. Finish off your day of pampering by moisturizing your skin with Lip + Skin Balm. This nourishing blend of shea butter, mango butter, orange wax, and papaya and pomegranate extracts is the best way to protect your skin from the drying impacts of winter's cool temperatures.
Visit their website for more information
Grow Micro-Greens with Four Seasons Greens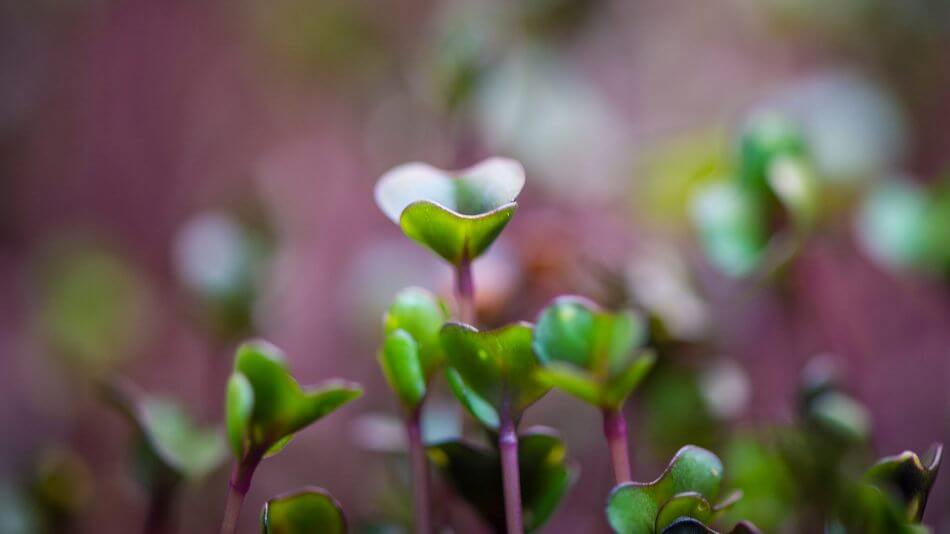 Port Sydney
It may be almost winter, but that doesn't mean you can't still flex your green thumb and try out gardening. With the Micro-grower Kit from Four Seasons Greens you can grow your own micro peas and sunflower sprouts. Located in Port Sydney, Four Seasons Greens provides most of the restaurants, resorts and caterers in Muskoka with year-round fresh produce. While they specialize in sprouts and micro-greens, Four Seasons also offers sprouting and nutrition workshops and seed resources. They're passionate about making fresh, local food accessible, encouraging healthy eating, and improving food security.
Purchase the Micro-grower Kit through their website and see for yourself why fresh sprouts are a growing trend in the health world. This kit comes with 2 growing trays, enough pea and sunflower seeds for 6 batches, and growing medium. You only need to add water!
Visit their website for more information
Bake with Maple Orchard Farms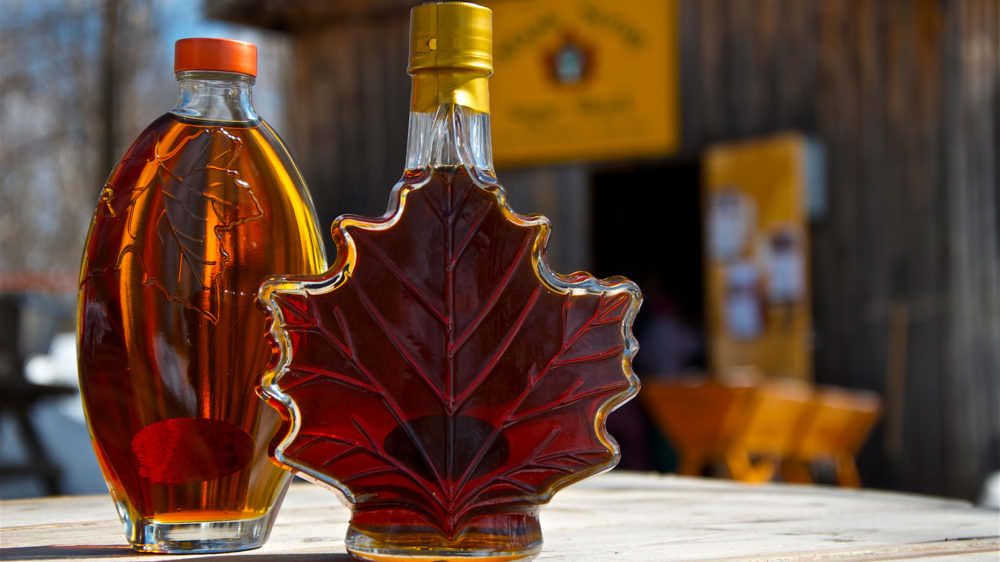 14 Gray Rd, Bracebridge
Challenge yourself to an at-home bake-off with some delicious, maple-inspired recipes from Maple Orchard Farms. Stop by Maple Orchard Farms to pick up some of their maple syrup, or order it through their e-store, to add that very-important maple touch to these 4 delectable recipes.
Maple Cappucino: Combine 2 shots of espresso, 1 cup of steamed milk, and 1 teaspoon of maple syrup. Top with 1 teaspoon of maple sugar and serve in a cozy mug.
Maple Cinnamon Rice Pudding: Soak 1/2 cup of raisins in boiled water for 20 minutes. Rinse 1 cup of white rice in cold water and drain. Add 3 cups of water to the rice and cook over low heat until the water is absorbed. Add 1/2 cup of almond milk, 1/2 cup of maple syrup, and 1 teaspoon of cinnamon and stir until the liquid is absorbed. Drain the raisins and then add them to the mixture. For a creamier pudding, add extra almond milk.
Maple Pecan Pie: Preheat the oven to 375°F. Whisk 3 eggs and 1/2 cup of sugar together until smooth. Next, add 1 cup of maple syrup, 1/2 teaspoon of vanilla extract, 2 tablespoons of melted butter, 1/4 teaspoon of salt, and 1 cup of pecans to the bowl and mix. Pour the mixture into a pie shell and bake for 40-45 minutes.
Maple Chocolate Cake with Ganache: Preheat the oven to 350°F and butter a 9" cake pan. Combine 2.5 cups almond flour, 1 tablespoon of baking powder, 2 teaspoons of ground (regular or instant) coffee, 2/3 cup of cocoa powder, and 1 teaspoon of salt (the dry ingredients). Next, mix the 3 eggs, 1 cup of maple syrup, and 1 tablespoon of vanilla extract (the wet ingredients) together. Pour the wet mixture into the dry mixture and blend until combined. Pour the batter into the pan and bake for 30-35 minutes until a knife tests clean. Allow the cake to cool for at least one hour before icing it with the ganache.
To prepare the ganache, pour 1.5 cups of dark chocolate chips into a bowl and heat 2/3 cup of full-fat coconut milk (canned) in a saucepan. Pour the heated milk into the bowl and mix until the chocolate chips have melted. Refrigerate the mixture while the cake bakes to allow it to thicken. Spread the ganache over the cake once it has completely cooled and then serve.
Click here for more information
Stay and Play
Make the most of your Muskoka experience and check out our top recommendations for places to stay and perfect getaway packages.