This popular ice skating trail is drawing large crowds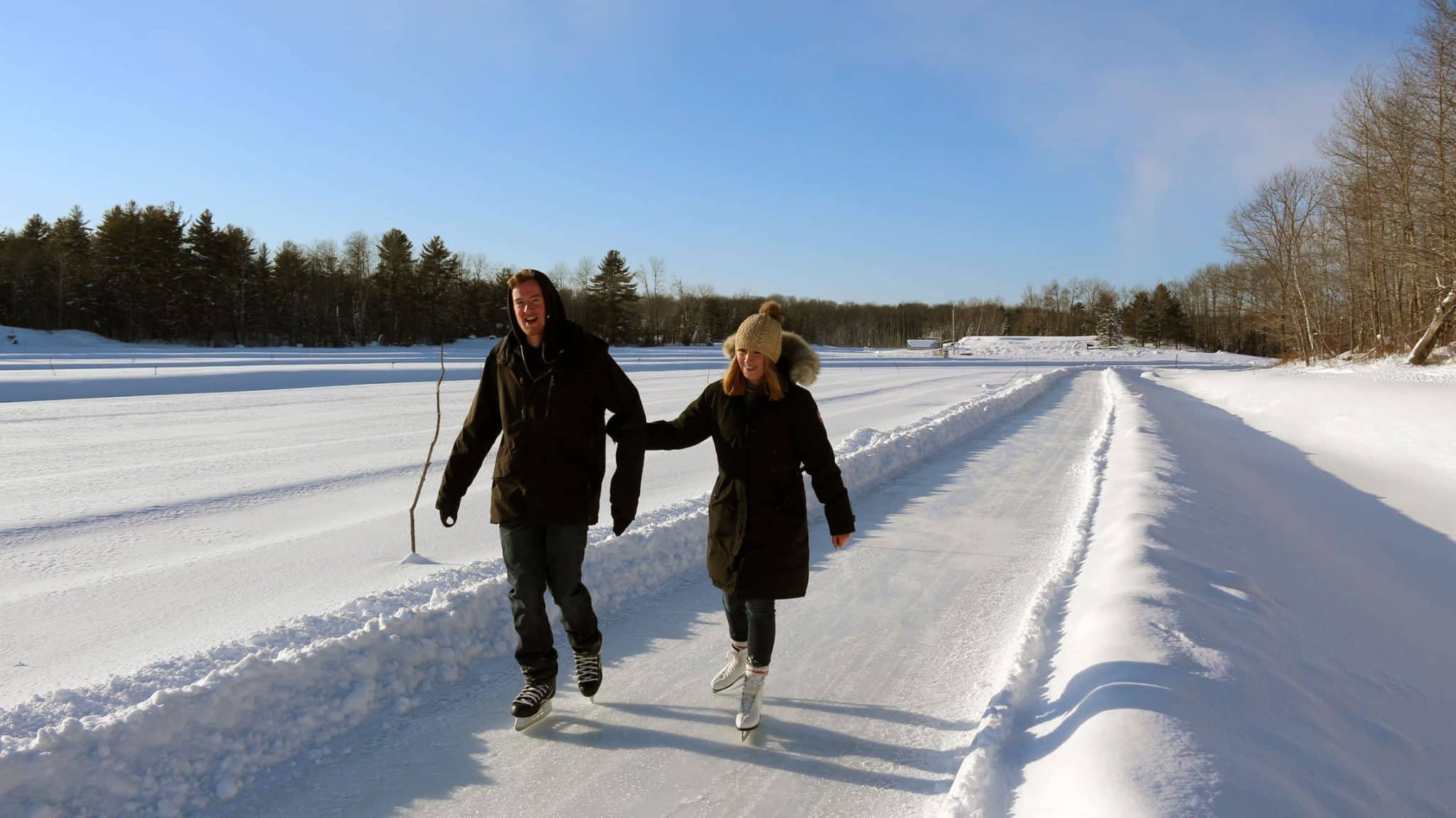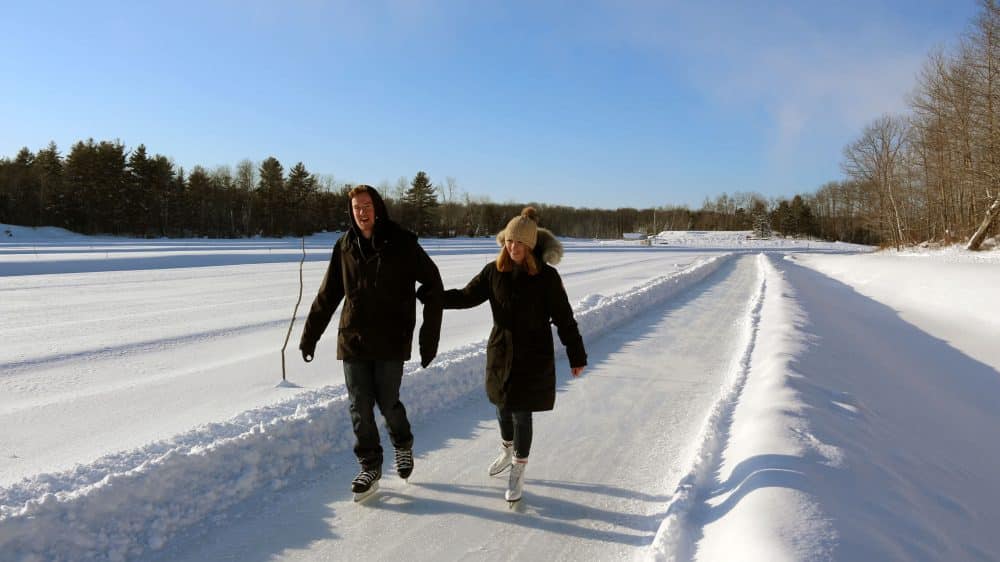 Ice Skating Trails have become undoubtedly the most popular winter activity in Muskoka, as tens of thousands have laced them up to try this unique twist on the most Canadian of pastimes.
One such skating trail in Muskoka loops around 12 acres of frozen cranberry fields in Bala, at the Muskoka Lakes Farm & Winery. Although best known for the annual cranberry harvest (and that must-have photo opp in the berries), Muskoka's cranberry farm has become quite the winter playground with their skating trail, pond hockey rinks, snowshoeing trails, outdoor campfires, and of course, hot-mulled wine.
---
2020/2021 Update: The Cranberry Ice Trail will open on December 27th, 2020. To allow for social distancing, arrival times for the trail must be pre-booked online. Masks must be worn at all times, including on the trail. Muskoka Lakes Farm & Winery is still assessing how to offer Light the Night skating at this time.
Be sure to check out the other fun outdoor activities offered by Muskoka Lakes Farm & Winery this year, designed with COVID-19 restrictions in mind! Book an afternoon on the Snowshoe Trails, opening December 27th, 2020. Rent a Private Fire Pit to enjoy while skating or snowshoeing. This includes the fire pit, benches, and firewood, while food is available for an additional cost. Or, Rent a 1/4 Acre to skate with your bubble. Skating areas are available for 2-hour rentals and food, goals, and boards for ice hockey are available for an additional fee.
CRANBONI expected to be busy this winter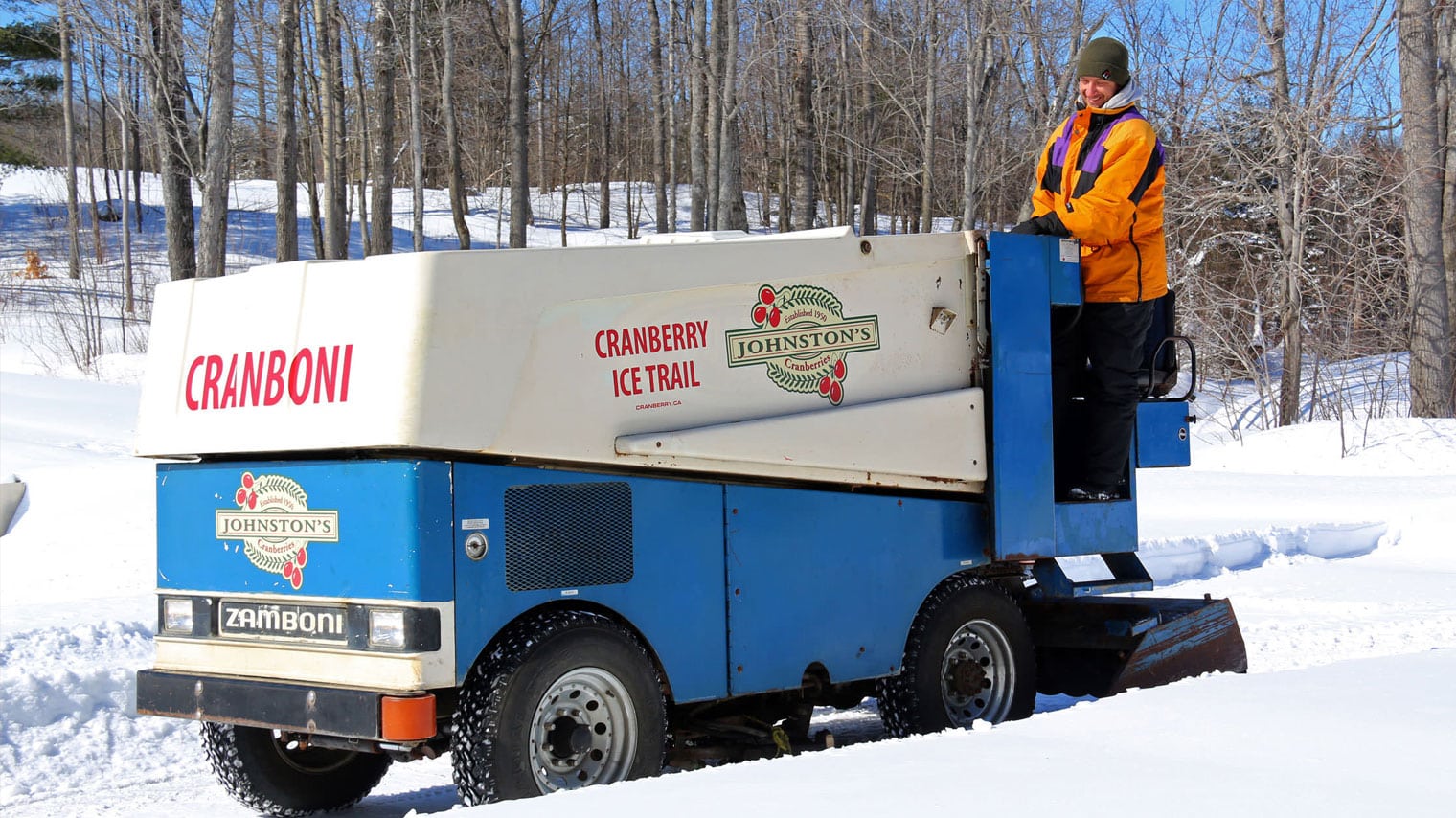 They might have the most aptly named Zamboni in Canada with their CRANBONI … the resurfacing machine for their 1.2km Cranberry Ice Trail. The Cranboni expects to be plenty busy this winter as early reports suggest that the Cranberry Ice Trail will be drawing large crowds to the Cranberry Capital of Ontario.
The only ice skating trail with an on-site winery!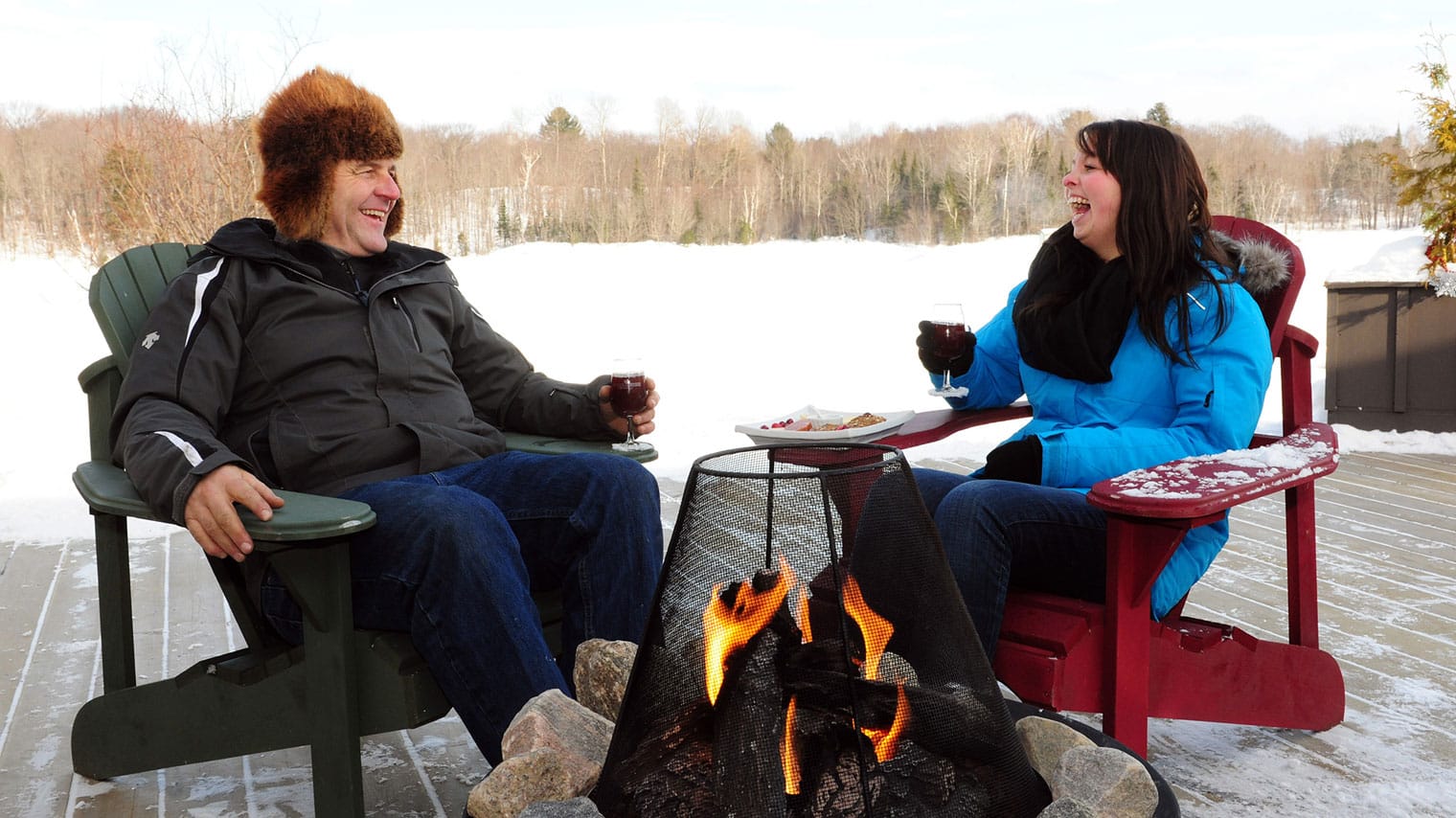 Perfect for groups of friends or a romantic winter date, visitors can skate on this 1.2km ice skating trail over a bed of frozen cranberry fields before warming up by the outdoor fires and sipping hot mulled wine.
Visitors can also take the Bog to Bottle Tour (a Canadian Signature Experience), which includes a guided tasting of the Winery's fantastic selection of fruit wines and learning about the harvest of this fascinating berry. If you want to take your experience to the next level, try one of their artisinal cheese plates to further delight the senses.
The farm and winery also has a small yet tasty menu to satisfy you pre or post-skate. Try a bowl of their chili, soup, or gourmet grilled cheese, best enjoyed fireside!
Light the Night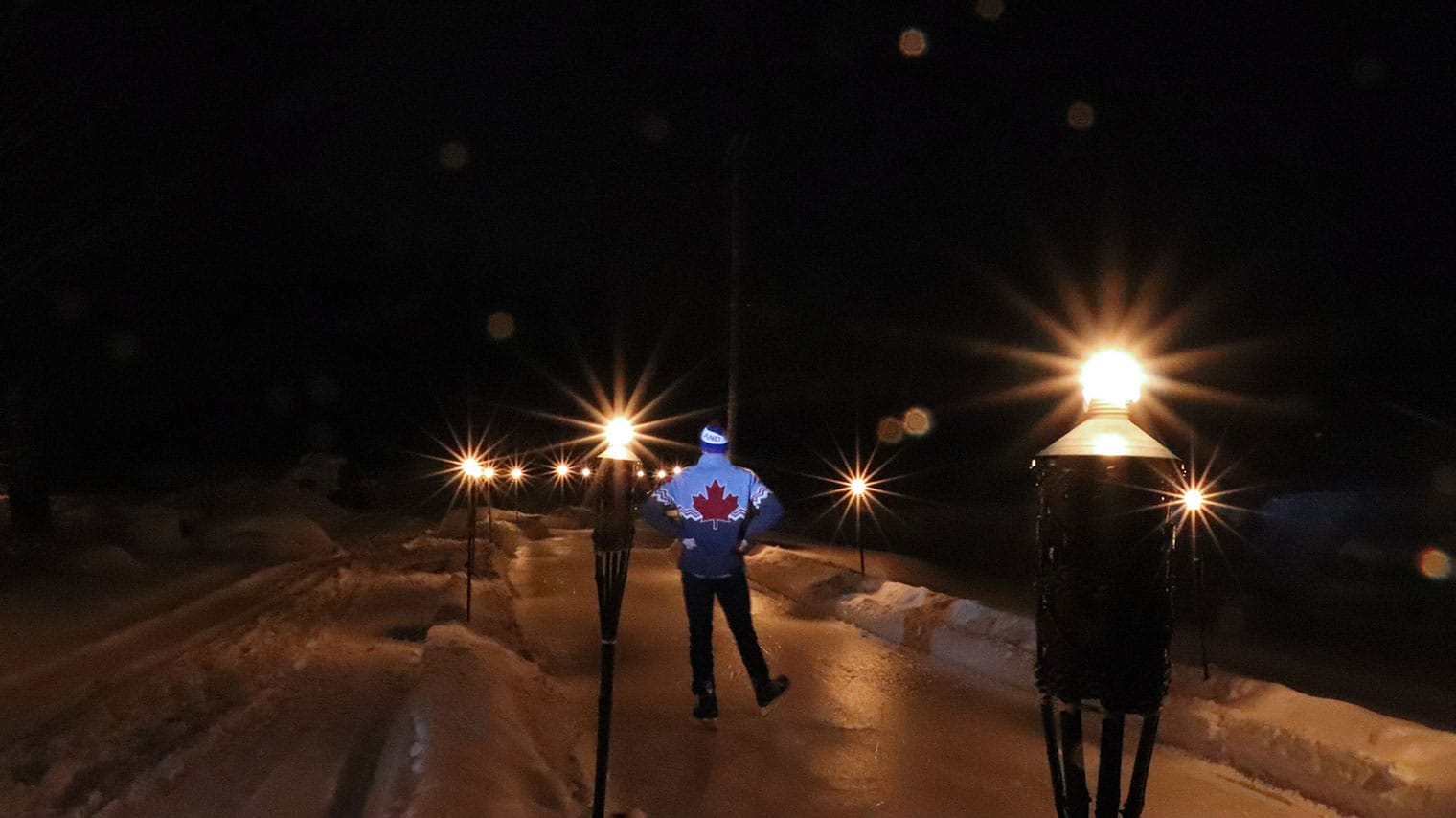 This is a definite must-do! Every Saturday night during the winter (weather permitting), the farm lights the skating trail with over 400 torches for a magical night of skating under the stars. The twinkling lights and dark sky are truly a sight to behold, setting the scene for an amazing date night. Add some fireside, hot mulled wine to the mix and you've got a night you won't soon forget.
The first Light the Night is scheduled for Saturday, December 29 (again, weather permitting), and the skating hrs are 6pm – 9pm.
For more information on their Light the Night, visit their website
Trail info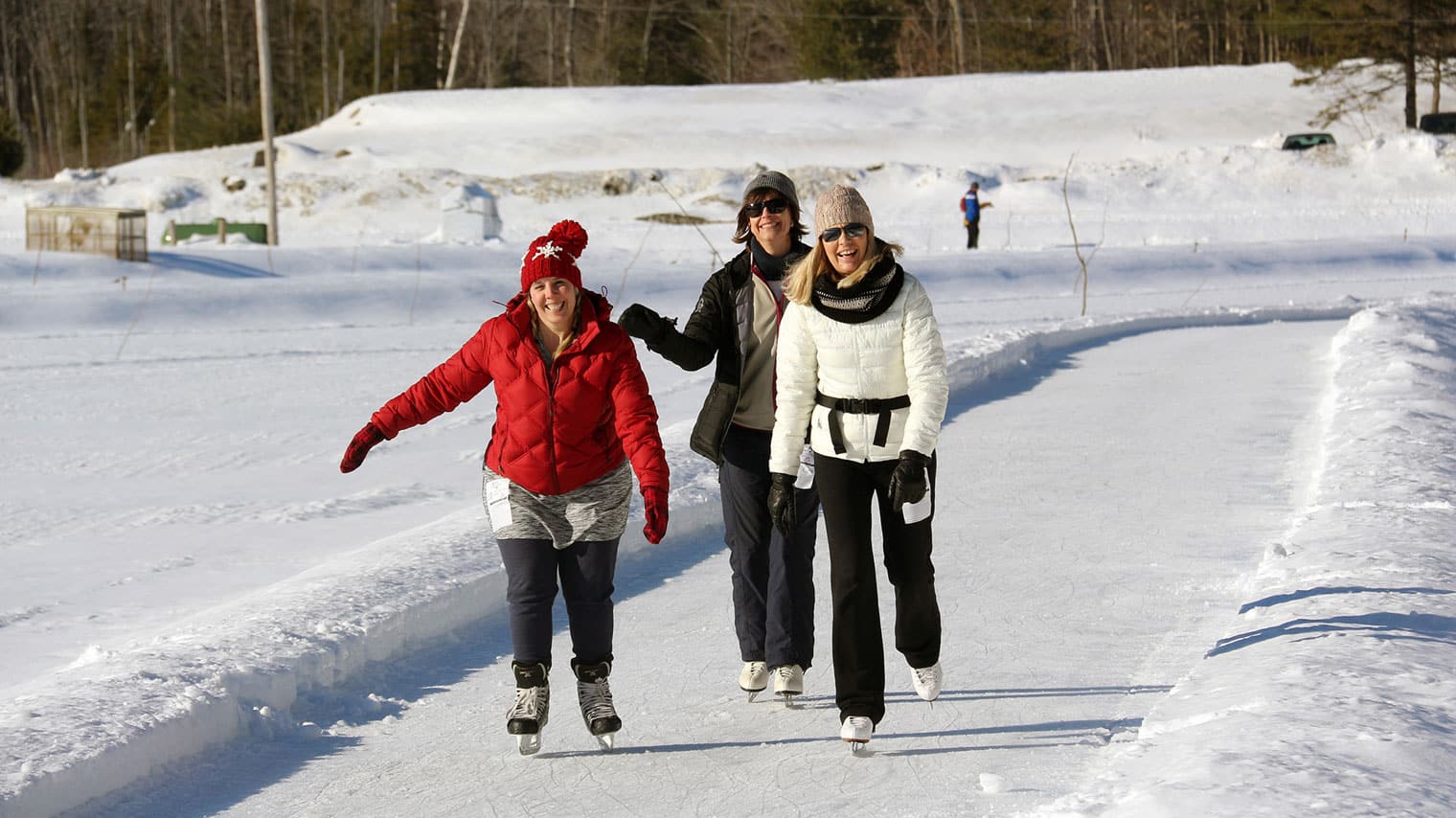 Trail Hours: 11am – 4pm daily, except Saturdays when it is 10am – 4pm and then again at 6pm – 9pm for Light the Night skating. Trail availability is ALWAYS weather dependent.
Cost: $10 per person. CSA approved helmets are highly recommended.
Please note: the ice skating trail is always subject to weather. Strollers, toboggans, snowshoes, hiking and pets are welcome at the farm – but not on the Ice Trail
Check out their website for the latest updates
Where to Stay
Make the most of your Muskoka experience and check out our top recommendations for places to stay and perfect getaway packages.