8 fun events in Muskoka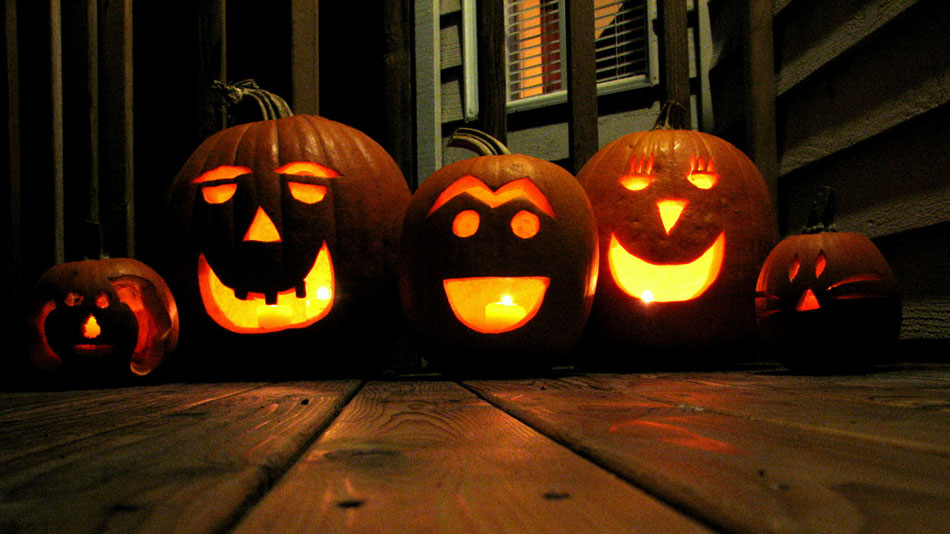 If you are looking for some great events to get you in the Halloween spirit this season, you have come to the right place.
Whether you have a family with small kids, or are grown and just love the holiday (and candy), there is something for you to attend and you do not have to travel far to get there!
Halloween Party & Cruise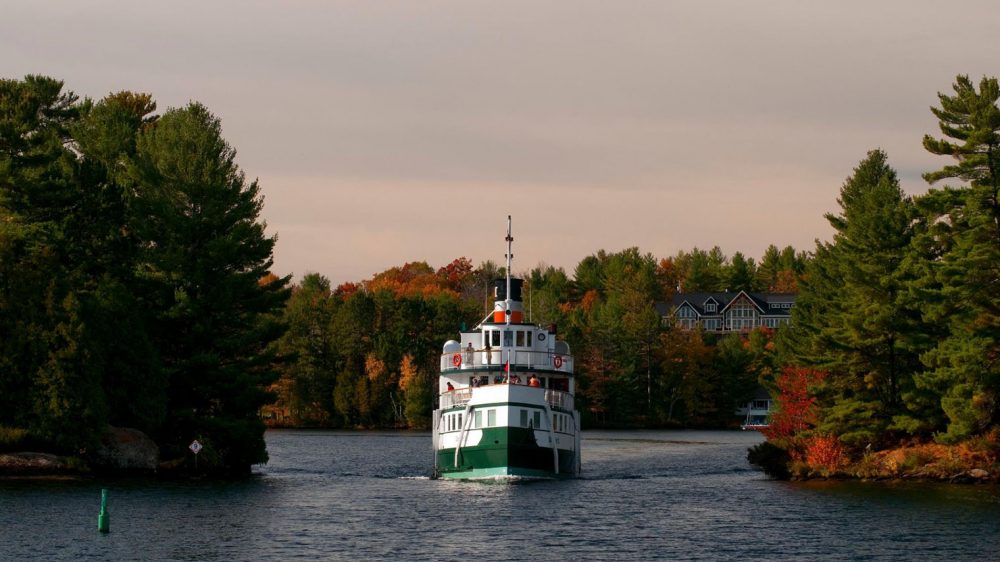 Where:
Halloween Party at Muskoka Discovery Centre 10:00 AM – 2:00 PM
Halloween Party Cruise at the Gravenhurst Wharf 2:30 PM – 4:30 PM
When: Saturday, October 19, 2019
Head over to the all-new Halloween Party with lots of fun activities for kids and the Halloween Cruise aboard the Wenonah II. Captain Corbin visits the  Muskoka Discovery Centre to lead a raiding parade to capture the Wenonah II, which turns into a beautiful and spooky cruise on Lake Muskoka.
Halloween Spooktacular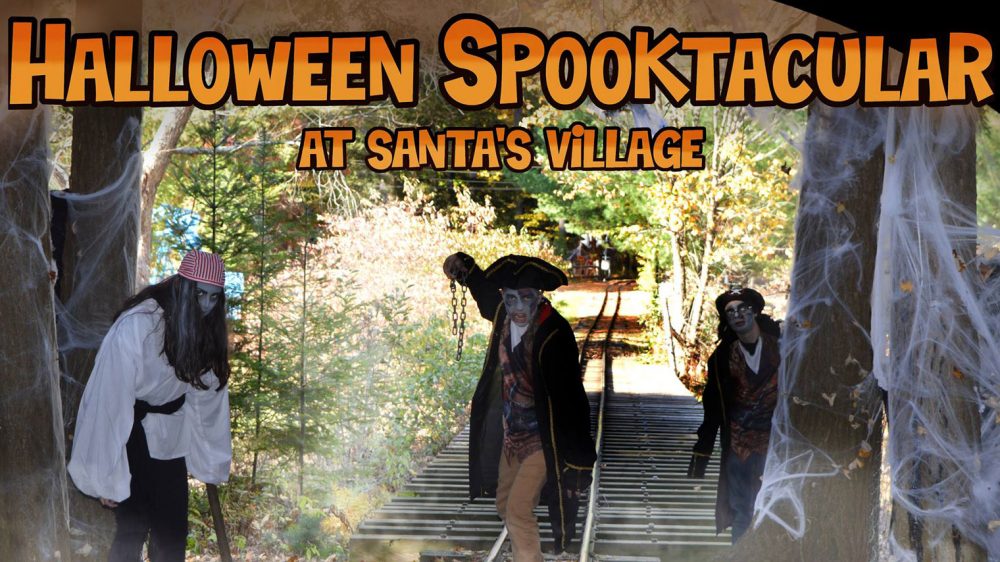 Where: Santa's Village
When: The weekends of October 19 – 20 & 26 – 27, 2019
Something spooky's happening at Santa's Village! Dress the entire family in Halloween attire and head to Bracebridge for the Halloween Spooktacular. The park-wide event is sure to get your whole family in the Halloween spirit.
Check out your favourite rides and attractions as well as scarecrow decorating, a haunted house, trick or treating around the park, a spooktacular maze, and a pumpkin patch.
For more information, visit their website
Hoppy Howl-oween Brewery Bash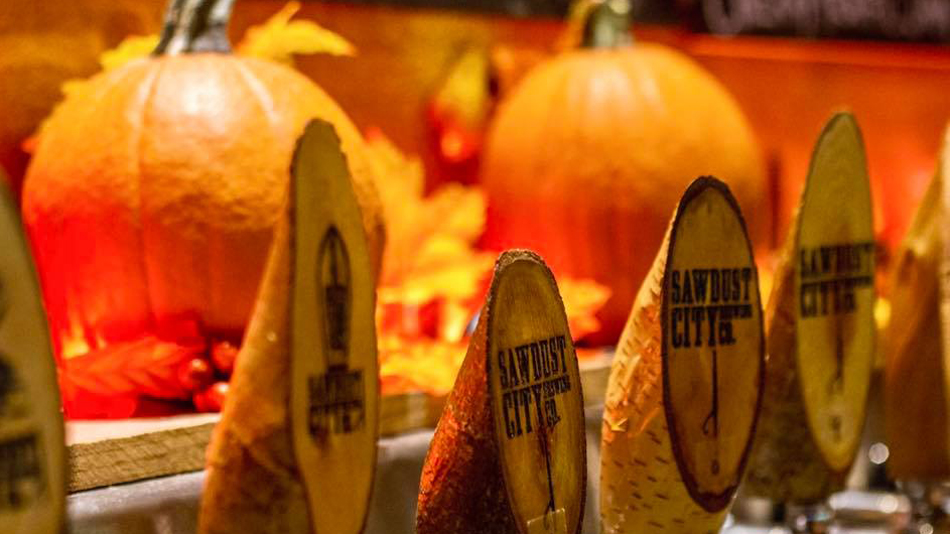 Where: Sawdust City Brewery
When: Friday, October 25, 2019
Come out to celebrate Halloween in your best costume at Sawdust City Brewery. Featuring a special Alice Cooper cover band playing your favourites, titled "Dirty Uncle Alice" featuring Troy Sinister with Sean Cotton, Mike "Lopez" Phillips, Shon Roper, and Brian Yeo! With a costume contest with prizes to the winners, special beer cocktails, dance floor and beer specials, this is a party you don't want to miss! Entry is by donation in support of Dogtober (SPCA and other local animal shelters). See you there… if you dare.
For more information, visit their website
Halloween Mini Golf and Trick or Treating

Where: Northern Escapades Mini Putt
When: Saturday, October 26, 2019
This event is great for all ages and is the final event of the 2019 season for Northern Escapades Mini Putt. Show up in your costume and play for FREE, or by donation to the local SPCA or Food Bank. Arrive between 4pm – 8pm to enjoy a round of mini putt and get a sweet treat as a reward.
For more information, visit their website
Let the Spirits Rise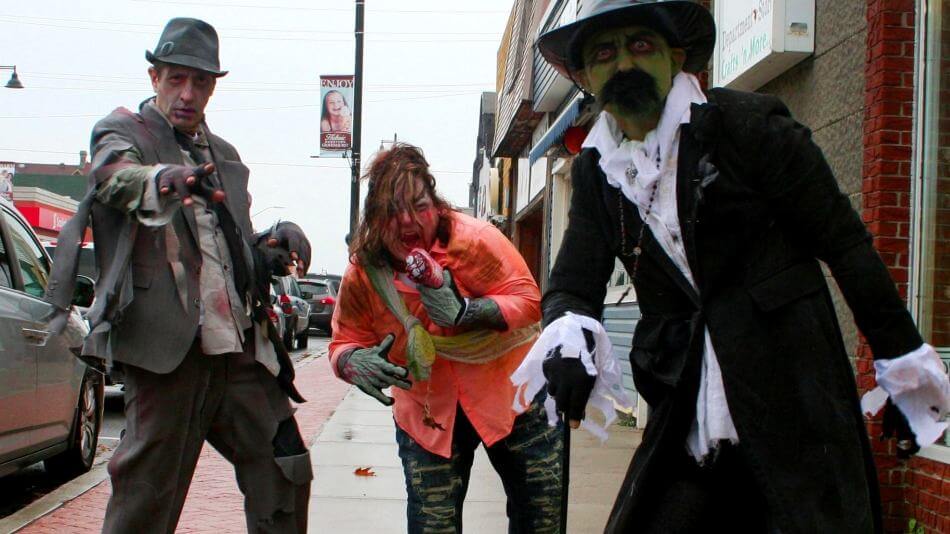 Where: Downtown Gravenhurst
When: Saturday, October 26, 2019
Look for the orange and black balloons and go trick or treating on the main street of Gravenhurst from 10:00 AM – 12:00 PM as another great alternative to going during the night. Make the Gravenhurst Opera House one of your stops to enjoy free family activities like crafts, face painting and live music.
For more information, visit their website
Tiny Tots Halloween Parade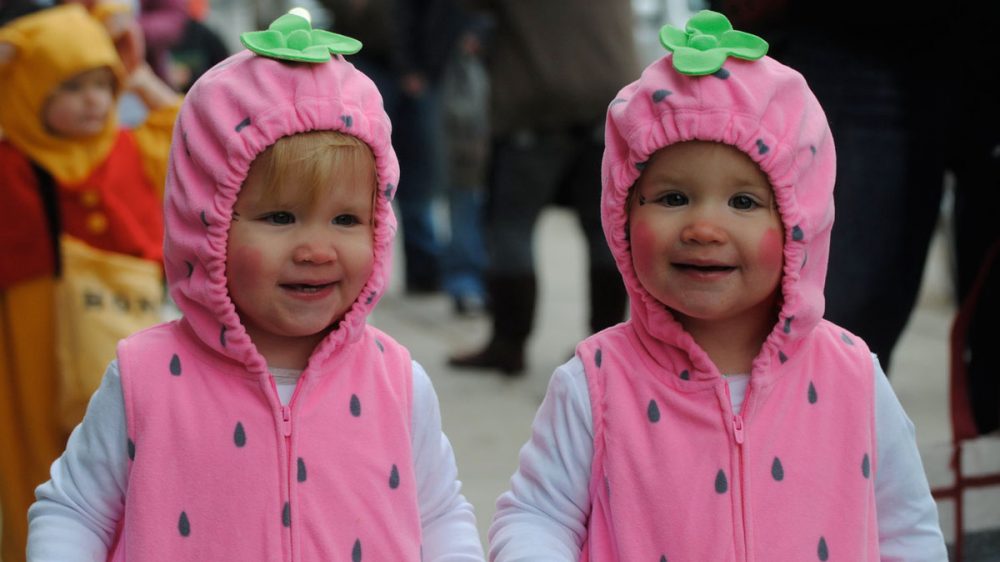 Where: Downtown Huntsville
When: Saturday, October 26, 2019
The annual Tiny Tots Halloween Parade will start at 10am near the Huntsville Town Hall steps. Dress up your little ghosts and goblins to parade down the main street and trick or treat from downtown merchants.
For more information, visit their website
Paranormal Muskoka Tour of Woodchester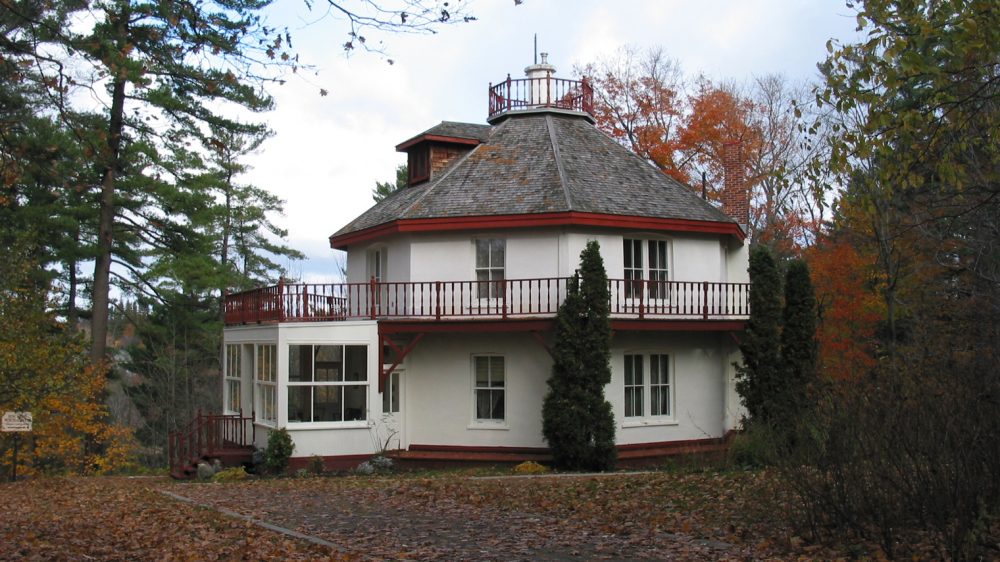 Where: Woodchester, Bracebridge
When: Saturday, October 26, 2019
Join Paranormal Muskoka as they tour Woodchester. Expect a night full of ghostly fun learning about the history of the home and the Bird family that still likes to hang around their old homestead from time to time. If you have yet to participate in a Paranormal Muskoka tour you should definitely check them out. This tour will teach you all about spirits, orbs and EMF monitors. How spooky!
Click here, to learn more and get your tickets
Umpteenth Annual Great Pumpkin Trail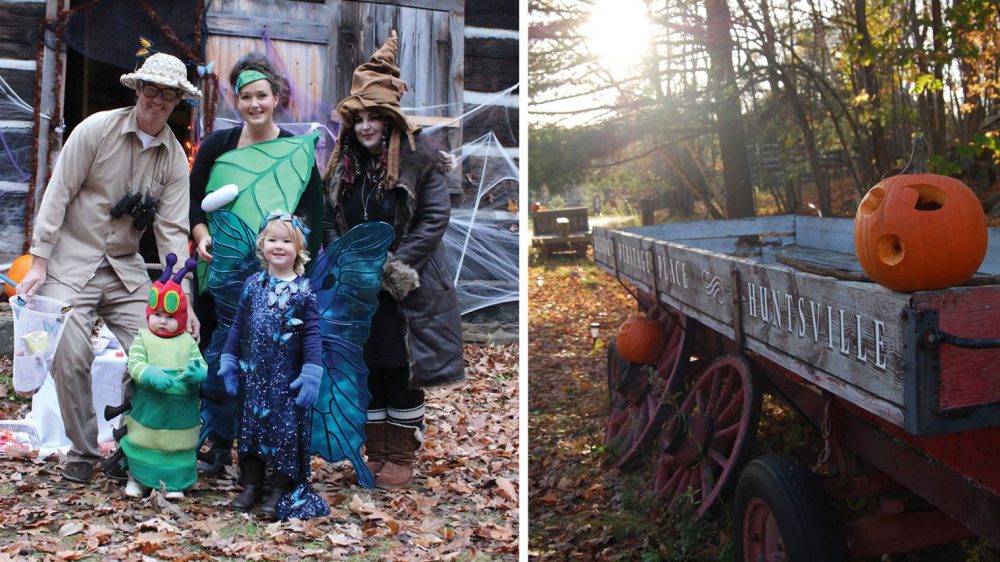 Where: Muskoka Heritage Place
When: Thursday, October 31, 2019
Head to Huntsville for the annual community event taking place at Muskoka Heritage Place. This event is a great alternative to having your children go door to door this Halloween. The hours are from 5pm – 8pm with a $3 admission per person or $10 admission per family.
For more information, visit their website
Stay and Play
Make the most of your Muskoka experience and check out our top recommendations for places to stay and perfect getaway packages.