A Family-Friendly Way to Experience Algonquin Park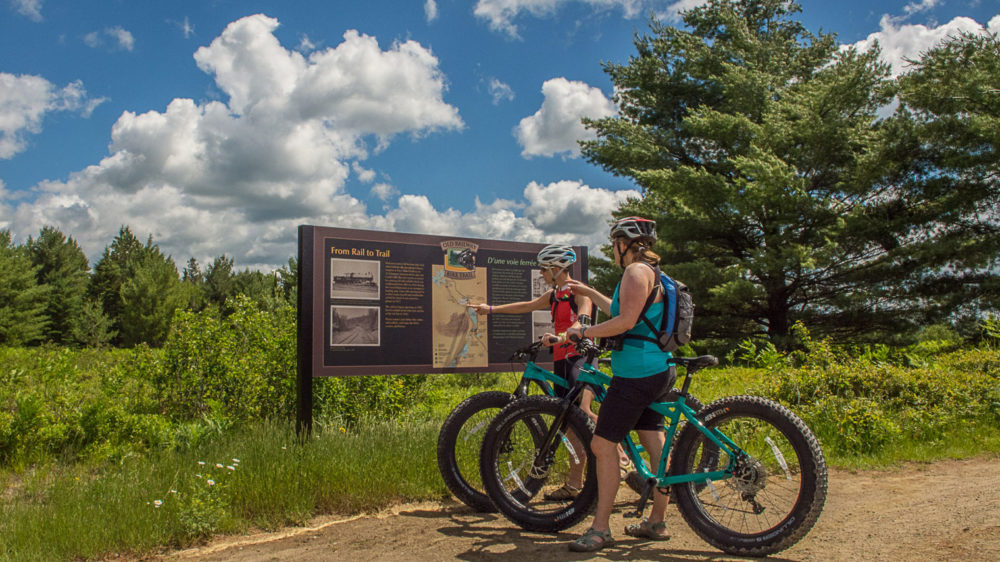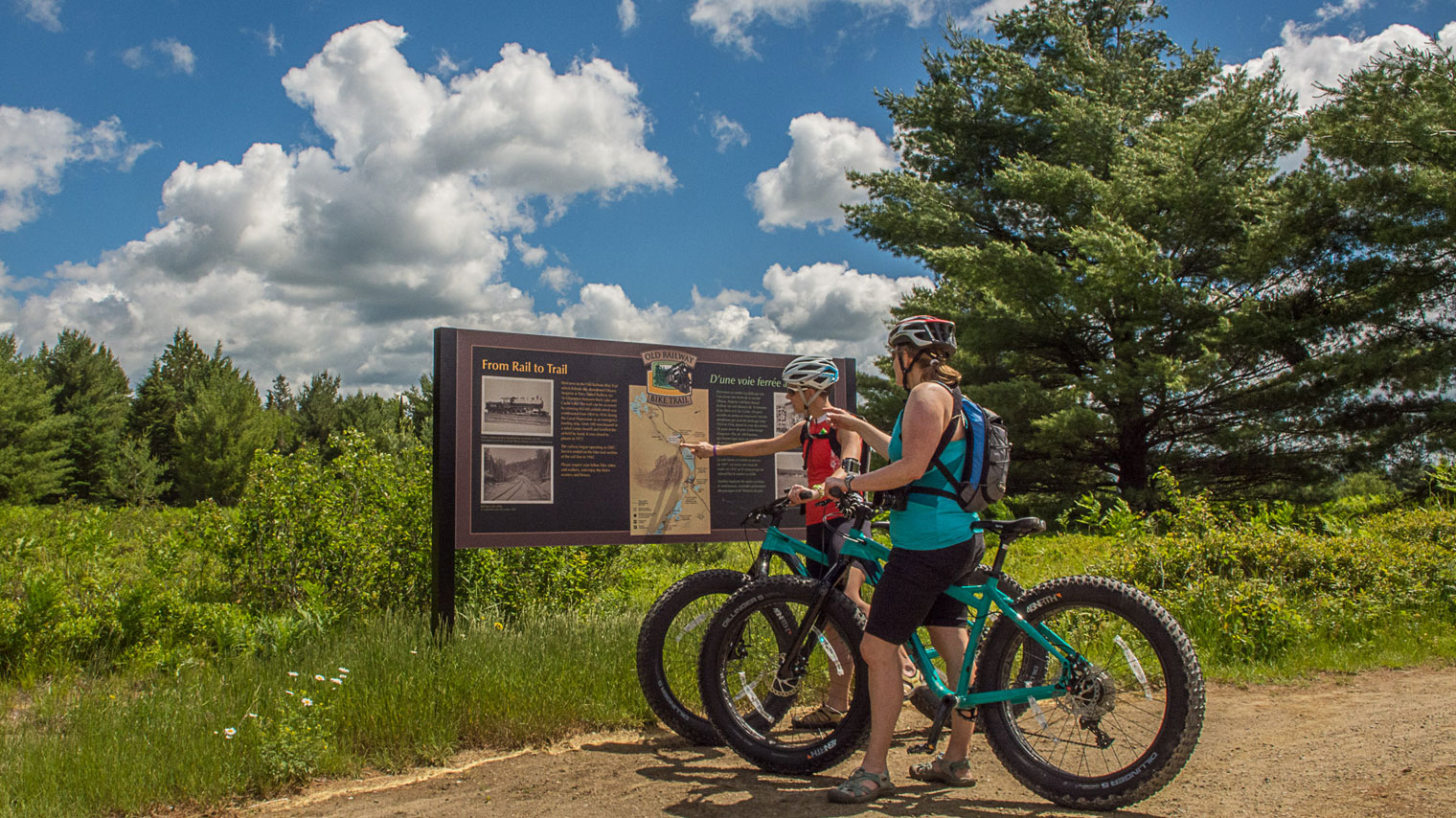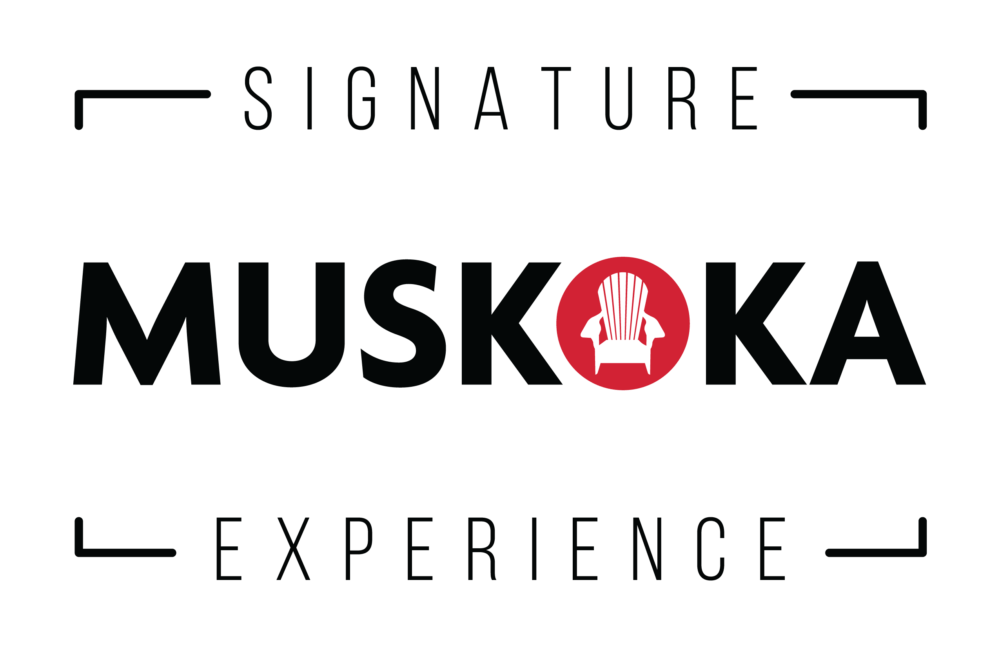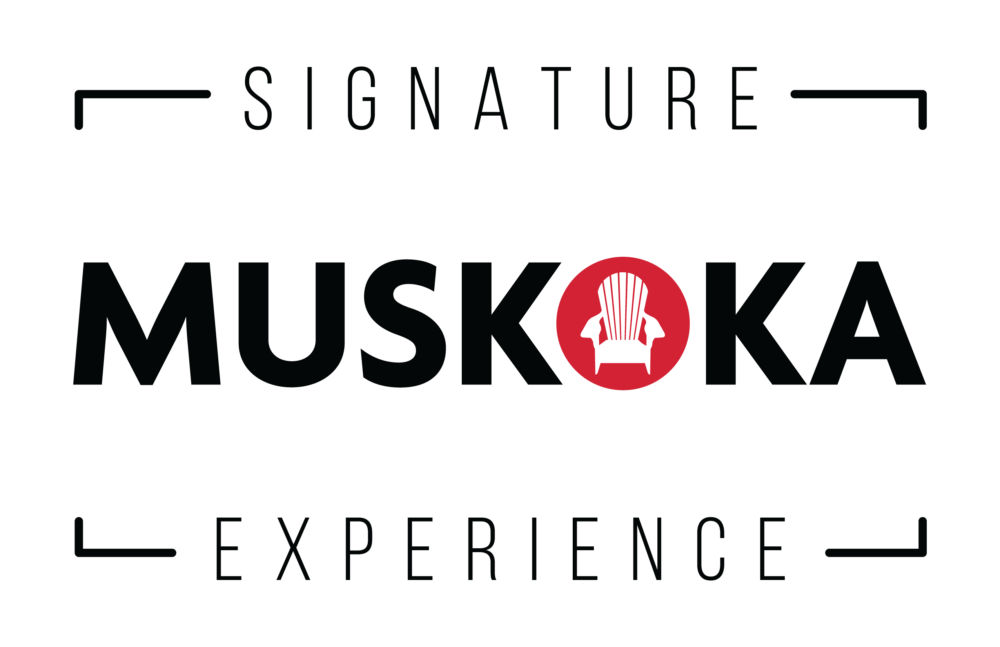 Algonquin Outfitters' Old Railway Bike Trail is part of the Muskoka Signature Experience Collection, a collection of Muskoka's must-do experiences!
It's well-known that you haven't truly experienced all that Muskoka has to offer unless you've spent some time in Algonquin Park. With its rugged cliffs, smooth waters, pristine forests, and plentiful wildlife, it's easy to understand why the park is such a Muskoka icon. However, not everyone has the time to plan a multi-day camping or canoeing venture deep into Algonquin Park's serene backcountry. Our solution? Plan a family day trip to bike Algonquin Outfitters' Old Railway Trail! This is the best way to get the ultimate Algonquin Park wilderness experience.
The Old Railway Bike Trail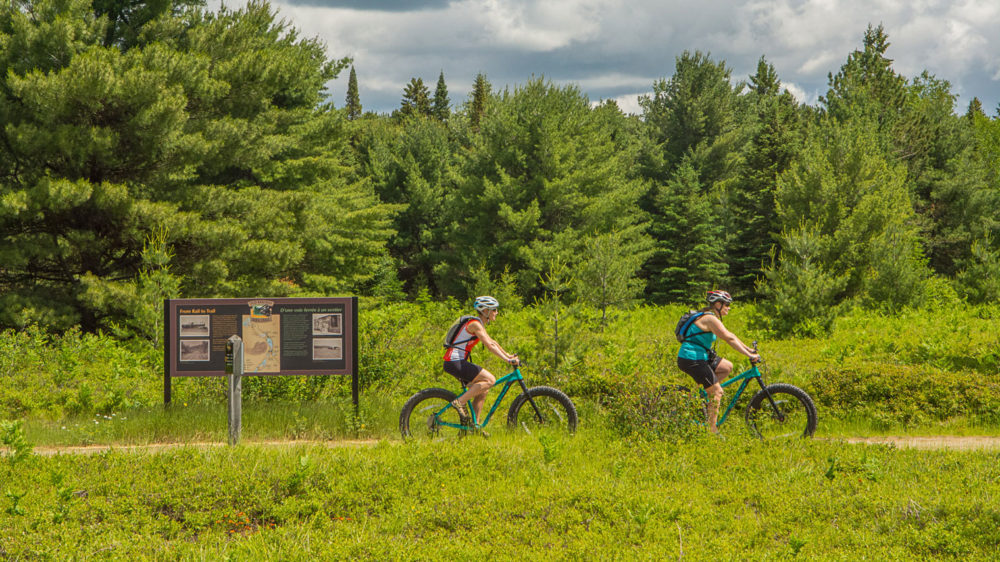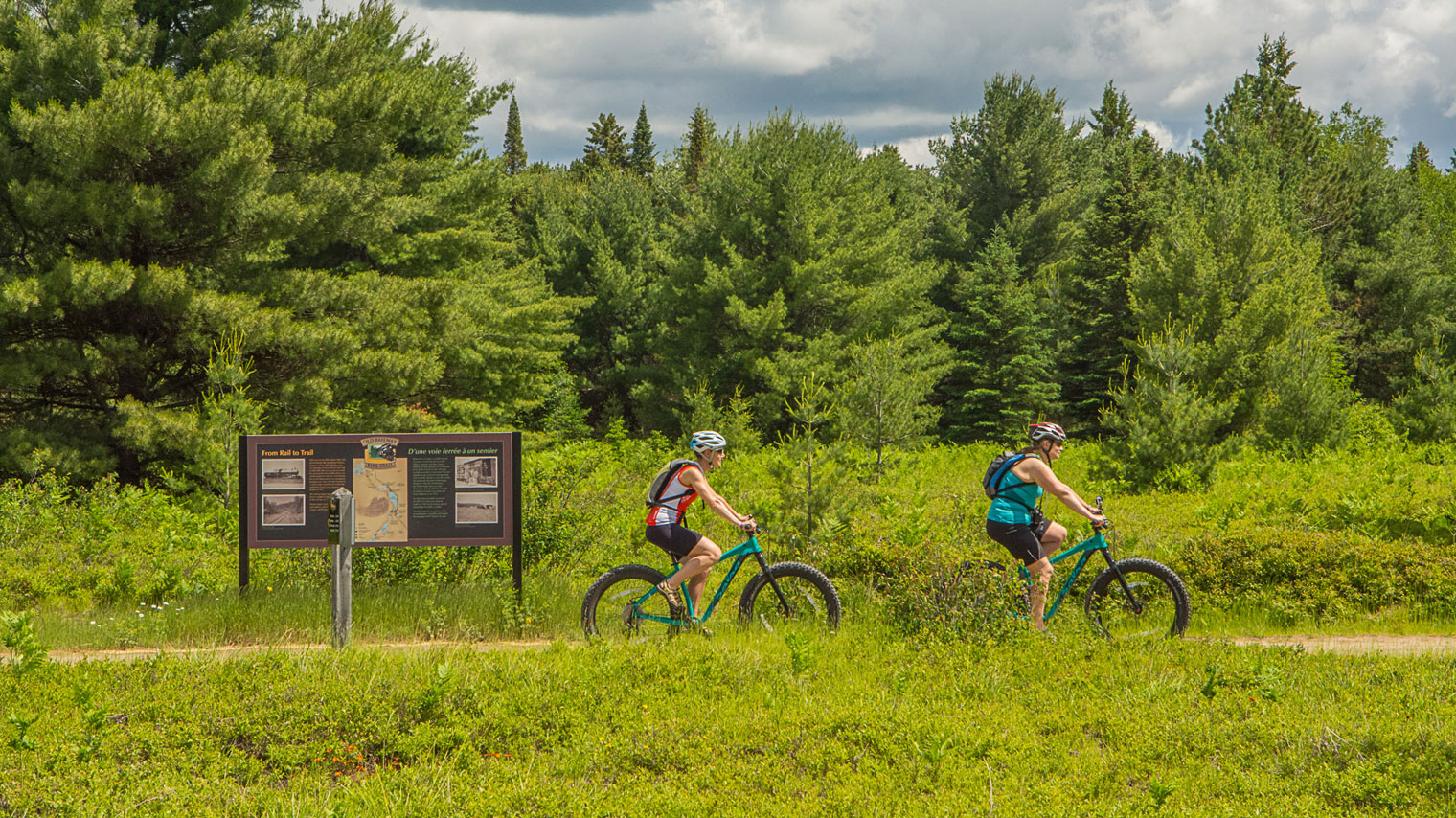 This gravel trail guides riders along the abandoned bed of the historic Ottawa, Arnprior, and Parry Sound Railway. Opened in 1896, it was at one point the busiest railway route in Canada. It was used to transport grain, timber, and wood products until its closure in 1959. While the trail's total length is 34 km, it can be completed in  5, 6, 7, and 16 km sections.
Beginning at Algonquin Outfitters' Lake of Two Rivers Store, the trail passes through quiet forests and along the shorelines of the Cache and  Rock lakes. You'll also ride through the scenic Mew Lake meadow, a grassy section with some interesting history – it once served as an airfield! Also, be sure to look out for holes along the sides of the trail during this section of the ride. They're from turtles laying their eggs.
The level surface of this trail makes it suitable for children and the perfect destination for a relaxing family bike ride. Interpretive panels placed at notable points along the route explain Algonquin's history and make for some excellent teachable moments.
Don't forget to pack a picnic lunch to enjoy along the trail. There are several beautiful places to stop and enjoy a bite to eat while admiring the views. Or, stop in at the Lake of Two Rivers Cafe and Grill before or after your trip for a delicious meal, sweet treat, or refreshing drink.
For more information, visit their website
Bike Rentals at Algonquin Outfitters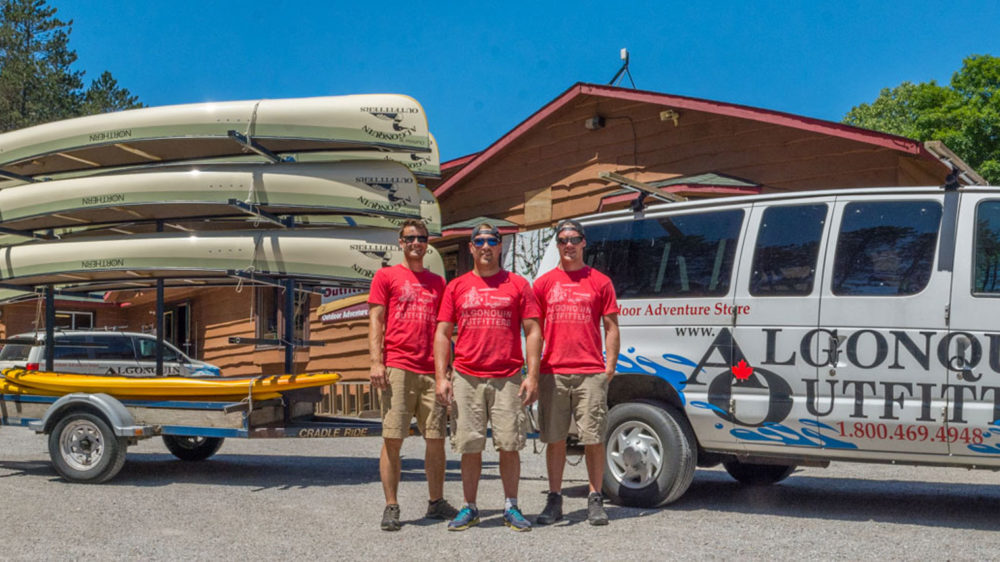 Planning your bike trip with Algonquin Outfitters (AO) is a breeze, thanks to their many bike rental options, and friendly, eager-to-help staff. Bring your own bike, or choose to rent one for by the half-day, full-day, or for multiple days from the Algonquin Outfitters Lake of Two Rivers Store, conveniently located near one of the trail's access points. They have rental options to suit everyone, including mountain bikes, fat bikes, 2-person (tandem) bikes, trail-a-bike, and youth bikes, as well as strollers. All rentals include helmets.
Store employees can help you choose the best rental option for you and your family based on seat preferences, mobility issues, and previous biking experience. They will gladly make any necessary adjustments, including modifying seat heights, to ensure that you have the best possible experience on the trail. Basic safety tips will also be provided. Don't forget to ask the staff for a trail map!
For more information, visit their website
Top Tips for Biking the Old Railway Trail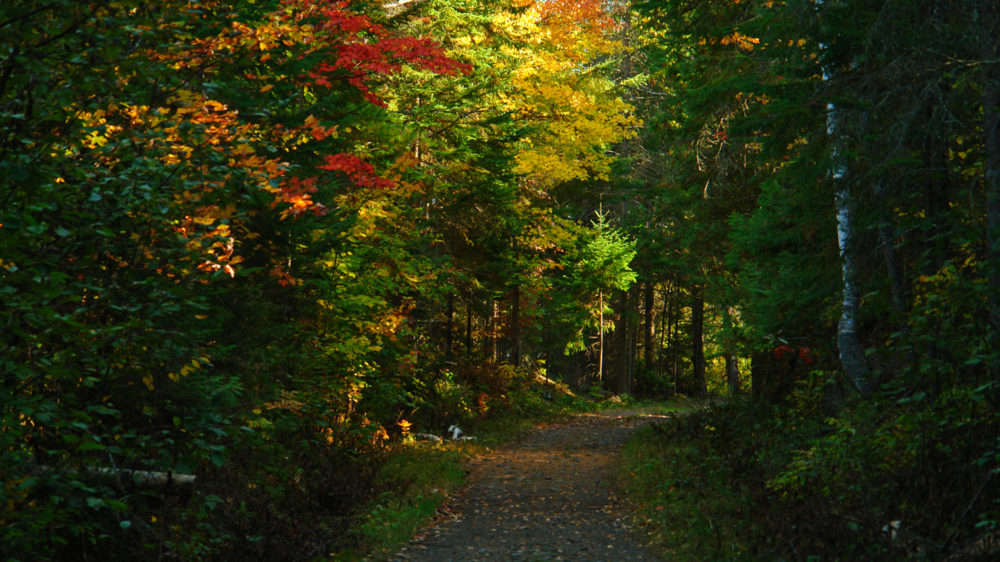 Here are some of our top bicycling tips to guarantee that your experience on the Old Railway Bike Trail is as fun-filled (and safe) as possible!
Always wear a helmet. Helmets are provided with your bike rental from Algonquin Outfitters
Dress in comfortable, athletic clothes. It's a great idea to dress in layers so that you can remove or add pieces if you get too hot or cold.
Bring enough water to stay well-hydrated. Bike rentals from Algonquin Outfitters include a water bottle cage to strap on your bike.
Pack a lunch or some tasty snacks to enjoy a trailside picnic.
Don't forget to bring a camera to snap some terrific family photos among the changing fall leaves.
It's recommended to carry a first aid kit.
Regularly keep your eyes open and ears listening for other trail users, as well as Algonquin's abundant wildlife.
For more information, visit their website
Plan your trip to Algonquin Outfitters & the Rail Trail
Fall is the perfect time to visit Algonquin Park to view the stunning fall colours. The Algonquin Outfitters' Lake of Two Rivers Store is open until mid-October each year. Bookings for bike rentals can be made online through their website. Please note that a valid park permit is required to use the park. Day-use or seasonal permits can be purchased online or at one of the park gates.
For more information on when to visit and admission, visit their website
COVID-19 Modifications
Ontario Parks is limiting the number of park visitors this fall to help stop the spread of COVID-19. During peak fall weekends (September 7-October 31), permits will not be sold and seasonal permits cannot be used once the park has reached capacity. Visitors are encouraged to check Algonquin Park's website to watch for capacity announcements. Occupancy will also be limited in Algonquin Parks stores and masks are required for entry. This includes all visitor centres and Algonquin Outfitters stores. Please also note that the Lake of Two Rivers Cafe and Grill is also only available for take-out.
For more information about COVID-19 modifications, visit their website