Back of Beyond Equine Centre near Huntsville offers winter sleigh rides for groups, families and couples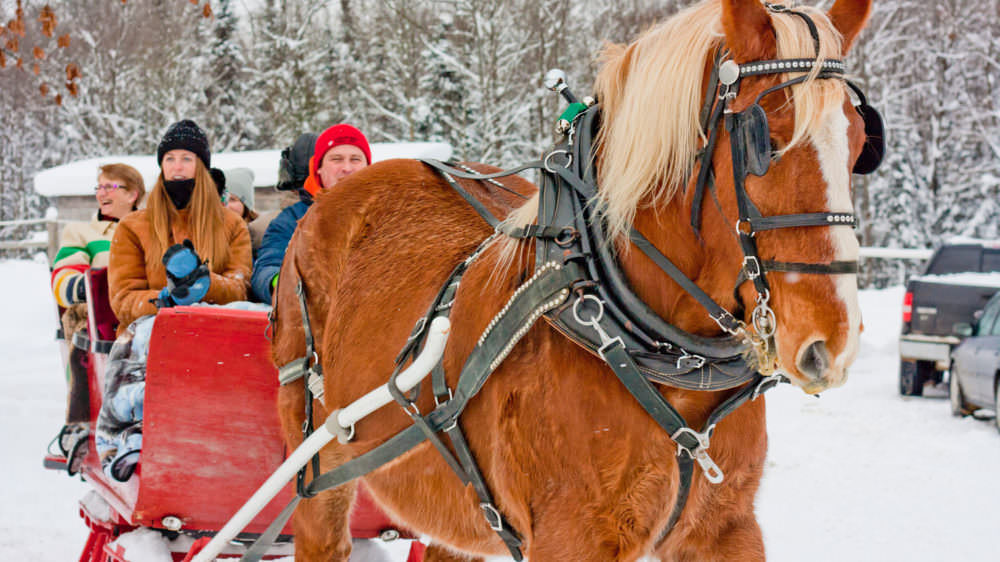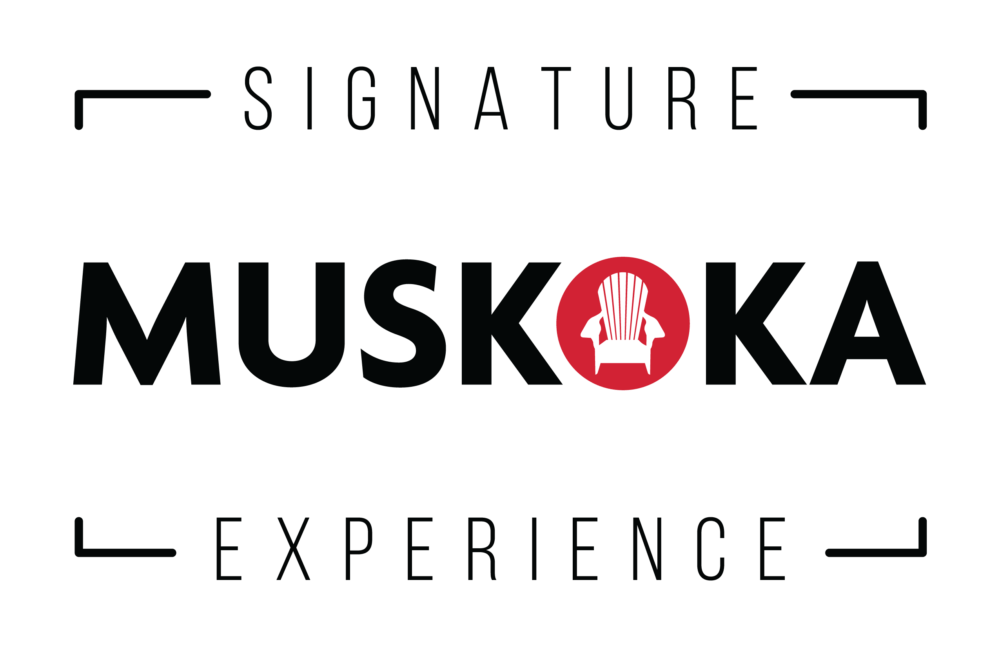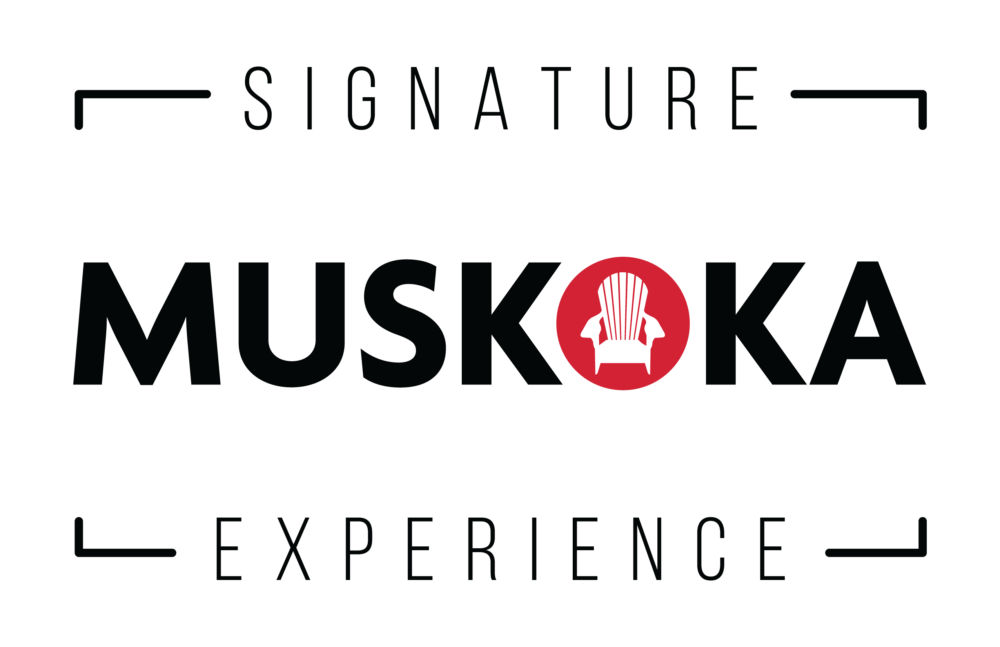 Winter sleigh rides with Back of Beyond Equine Centre are part of the Muskoka Signature Experience Collection Winter Edition, a collection of Muskoka's must-do experiences!
Dashing through the snow, in a one-horse open sleigh! When the snow flies (and it has flown a lot this winter), Back of Beyond Equine Centre invites guests to their friendly farm near Huntsville for horse drawn sleigh rides through their private woodland trails.
This welcoming farm in Huntsville offers sleigh ride experiences for large groups, families, and even intimate sleigh rides for two.
A memorable family sleigh ride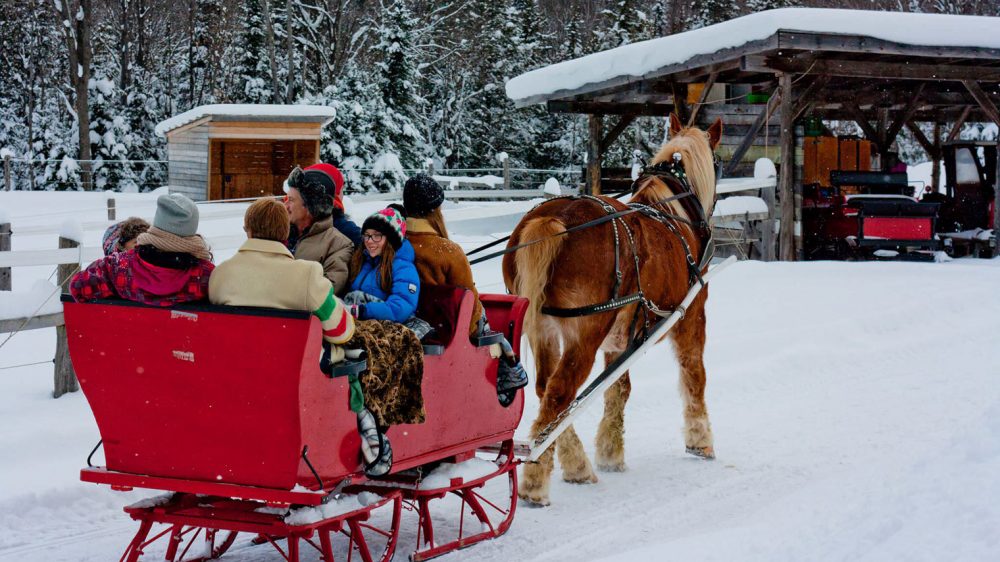 Sleigh rides are a great family activity because of how inclusive they are. From babies and toddlers to parents and grandparents, winter sleigh rides are truly fun for the whole family.
When you arrive for your family sleigh ride, everyone is given an opportunity to tour the farm and meet the horses. The horses are all retired or rescue horses, which adds a special feeling to the farm tour and gives you a deeper appreciation for the animals. Kids love the tour, especially the invite to meet and brush one of the ponies. After getting to meet the beautiful horses, your family is ready for a magical sleigh ride through a Muskoka winter wonderland.
Back of Beyond does their best to keep you warm and toasty on the sleigh ride, offering warm blankets, hot water bottles, hand warmers, and of course, an outdoor campfire with hot chocolate and marshmallow roasting.
For more information, visit their website
A very beautiful, very magical, VERY ROMANTIC sleigh ride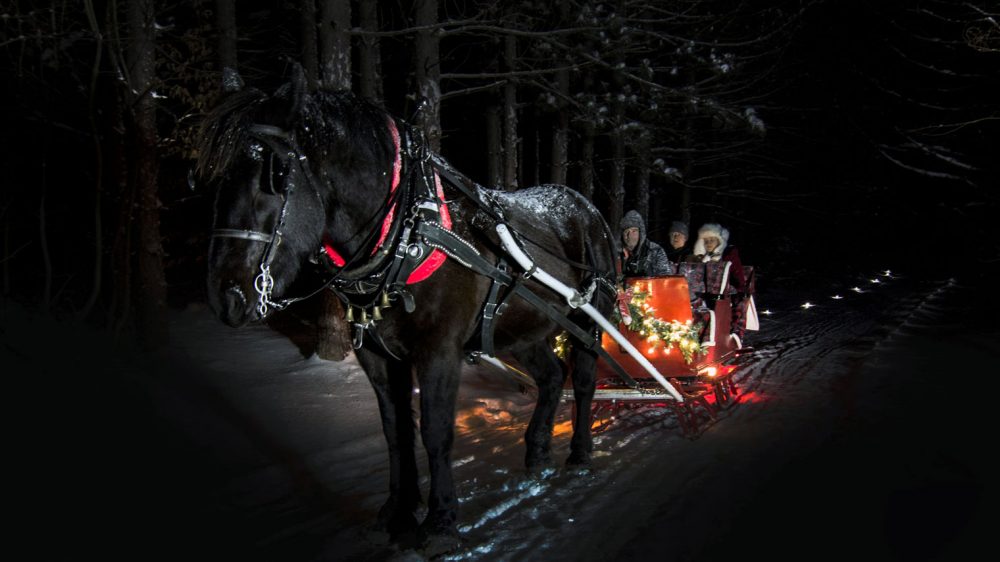 If you are in search of the exceptional, this is it!  A night-time sleigh ride, where the only light on the trail comes from torches, candles and the starry night sky. The magical sleigh ride ends with a campfire under the stars, where you can sip on hot chocolate and look for constellations.
This sleigh ride was originally created with couples in mind. If you are looking for the perfect place to propose to your partner, or you just want to whisk your partner away and surprise them with a thoughtful, romantic date, consider reserving a night.
This night-time sleigh ride experience has also proven to be popular with larger groups and families. There are 3 sleighs to choose from: their intimate sleigh used for couples, a family sleigh for up to 7, and a larger sleigh that seats up to 12.
For more information, visit their website
What guests are saying
The reviews are in, and they speak for themselves. Back of Beyond holds a 4.9 out of 5 star rating on Facebook, and boasts an Excellent rating on TripAdvisor.
Take a look at these comments pulled from TripAdvisor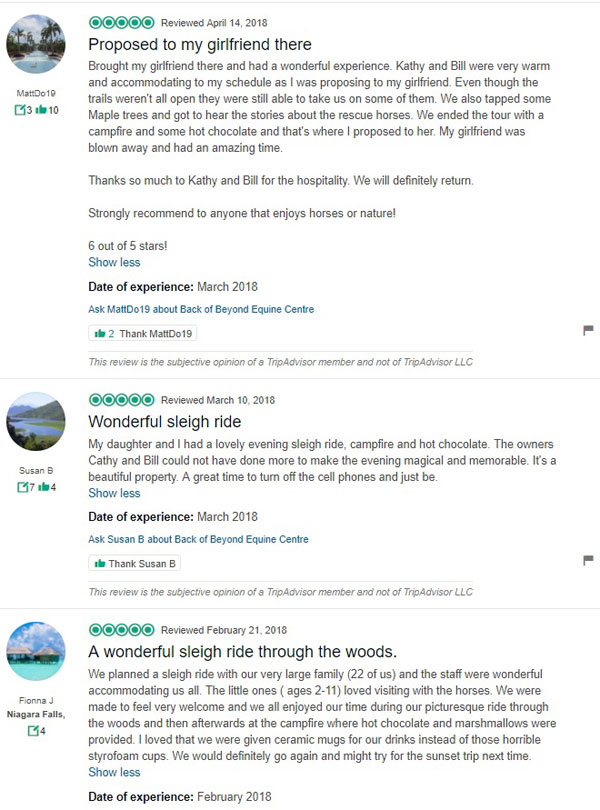 Tips before you book
We want to ensure that you have the best experience possible on your winter sleigh ride. Whether you are booking your adventure with your romantic partner, family, friends, or co-workers, here are some tips:
Dress warm in winter attire, including a warm coat, hat, scarf and mittens
The owners are happy to accommodate your group with activities and programs (If you have a request, ask when booking)
Children 4 and under are free of charge
There are different sleighs to choose from depending on group sizes
Turn off your cellphones and just enjoy the magical ride
Stay and Play
Make the most of your Muskoka experience and check out our top recommendations for places to stay and perfect getaway packages.