Warm & hearty favourites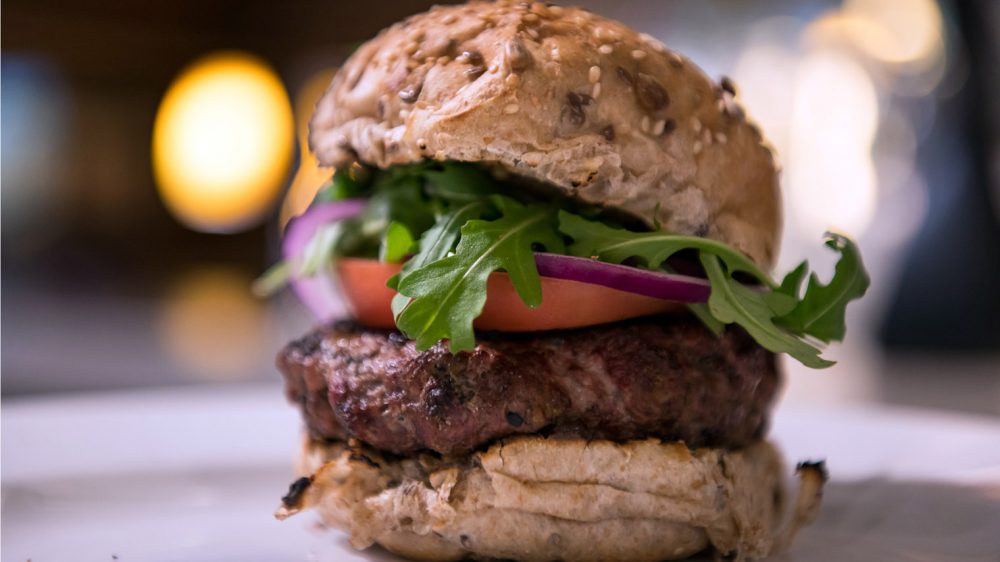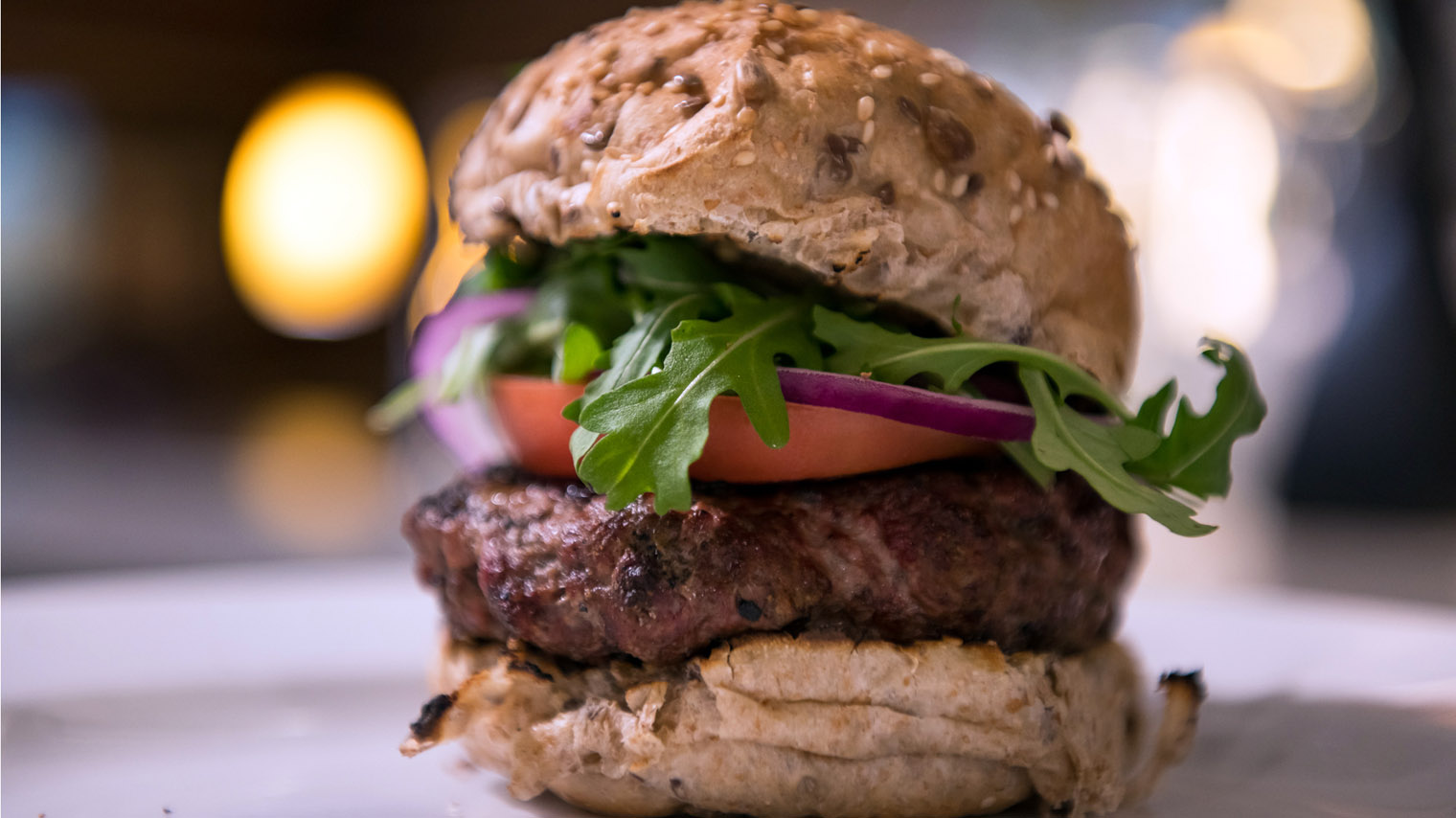 These days, it's hard to leave the house without a warm pair of mittens, it's dark by 5:00 pm, and fresh snow blankets the ground most mornings. It's official: winter has arrived in Muskoka.
Make the most of the chilling temperatures and dark evenings by warming up with one of these delicious winter comfort-food dishes offered by local restaurants. Treat yourself to take-out and order one of these mouthwatering meals to enjoy from the comfort and warmth of your own home. From hearty stews to tasty burgers, there's something for everyone looking for a night off from cooking.
Read on to learn more about 7 restaurants offering winter comfort-food in Muskoka.
3 Guys and a Stove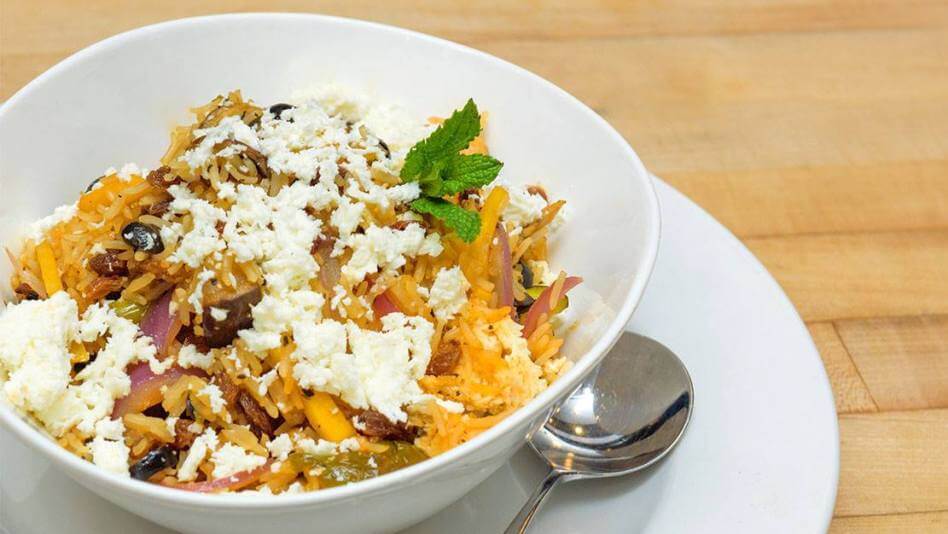 143 Hwy 60 East, Huntsville
At 3 Guys and a Stove, they know that winter comfort-food doesn't get much better than hearty stews and casseroles. That's why their winter features menu includes delicious stews and filling casseroles, all prepared with the freshest locally-sourced ingredients.
Warm up with the Slow Roasted Beef Tenderloin stew, a tender mix of vegetables, beef simmered with a red wine demi-glace, and served with creamy horseradish. Also available are the Harvest Vegetable, Free Range Chicken, and East Coast Seafood stews. For casseroles, try the Pasta with Aged Cheddar casserole, a delicious blend of ricotta, brie cheese, and Louisiana Sauce. Finish off your meal with the Chocolate Ganache Tart, served with chocolate peppermint ice cream and amaretto fudge glaze.
Please call the restaurant at 705-789-1815 to place your order for curbside pickup.
Visit the website for more information
Cast Iron Restaurant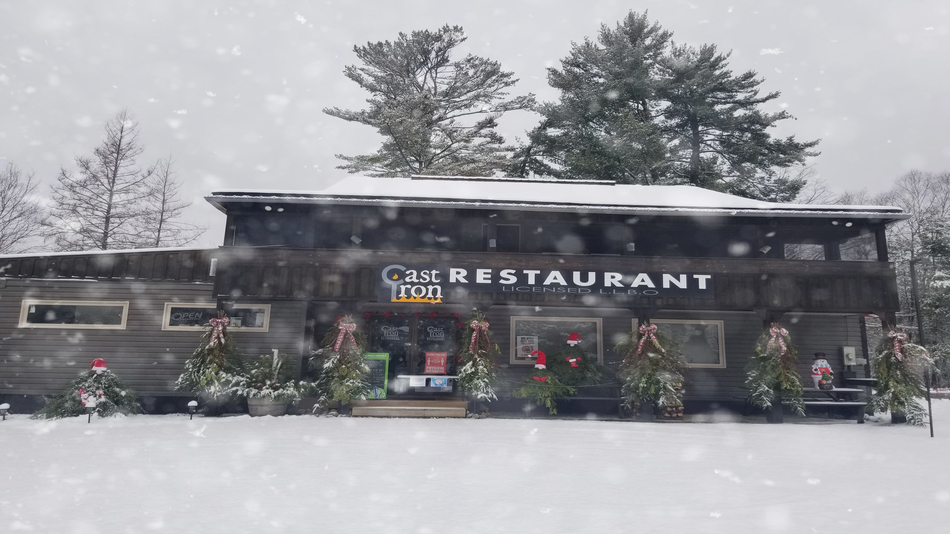 2635 Muskoka Rd 117, Baysville
Looking for some true comfort-food pub fare? Look no further than the Cast Iron Restaurant! They offer the very best chicken wings and a variety of wing sauces, including mild, medium, honey garlic, lemon pepper, and dry Cajun. Their poutine, made with real cheese curds, fresh-cut fries, and homemade gravy, is also a must-try dish.
The Cast Iron Restaurant is currently available for curbside pickup Thursday and Friday from 4:30-7:30 pm and Saturday from 4:30-7:00 pm. Call 705-767-4602 or email castironrest@gmail.com to place your order.
Visit their website for more information
The Old Station Restaurant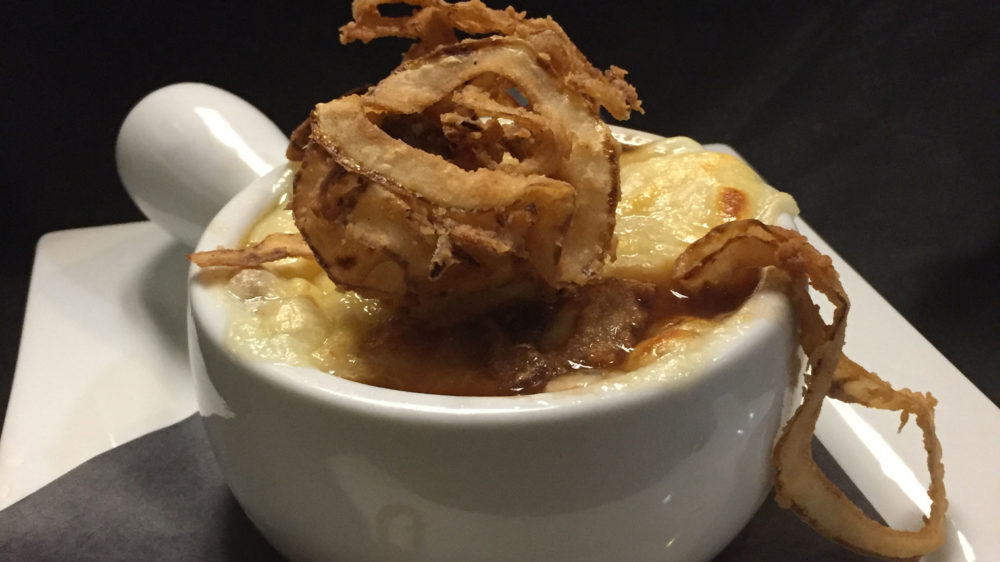 80 Manitoba St., Bracebridge
A fixture of downtown Bracebridge since 1985, The Old Station Restaurant is a must-order-from this winter. They offer several tasty comfort food dishes that are perfect to enjoy after an afternoon of snowshoeing or cross-country skiing. Savour classics like their housemade French Onion Soup, made with warm beef broth, caramelized onions, and Swiss cheese, or the Double Smoked Bacon Mac & Cheese, tossed in a tangy Gouda cream sauce. Don't forget to add on one of their delicious appetizers to your meal, including Deep Fried Dill Pickles, Crispy Calamari, or Sweet Potato Frites.
Place your order for takeout by calling The Old Station Restaurant at 705-645-9776.
Visit their website for more information
The Pasta Shoppe by Beat the Wheat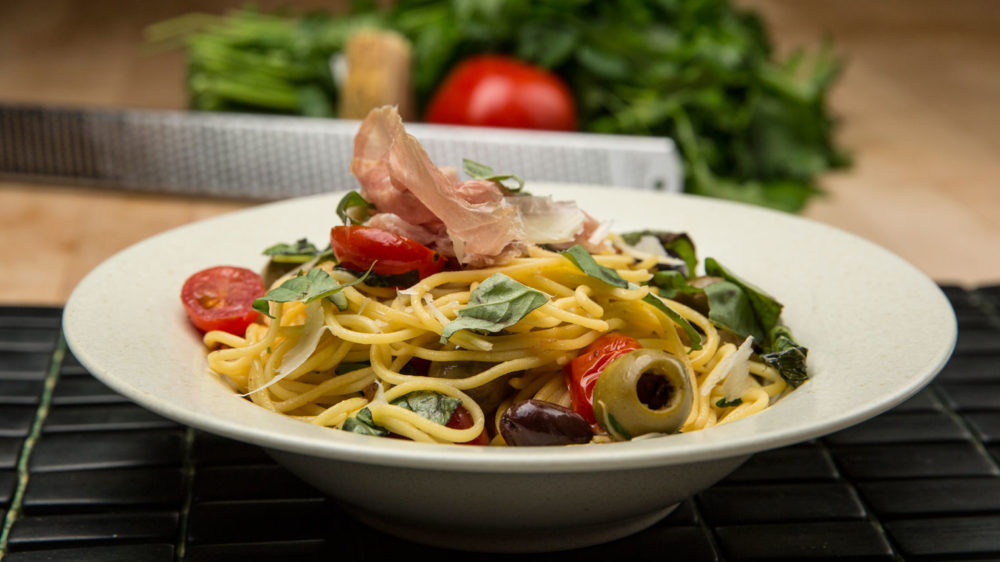 60 Manitoba St., Bracebridge
Also located downtown Bracebridge, The Pasta Shoppe by Beat the Wheat offers several make-at-home pasta dishes that are perfect for a nutritious family dinner. All of their products are made on-site in their gluten-free, nut-free kitchen with high-quality, wholesome ingredients. Browse their curbside pickup menu containing gluten-free pasta, sauces, entrees, artisan breads, and sweet treats.
Enjoy freshly-made lasagna in under an hour with Beat the Wheat's Gluten-Free Lasagna Bolognese. This hearty dish is made with premium ground beef, slow-cooked sofrito, and Canadian tomatoes. Simply heat up the dish, add a loaf of Gluten-Free Focaccia Bread, and dinner is served!
Add a sweet ending to your at-home meal with melt-in-your-mouth Chocolate Haystack Macaroons or creamy Eggnog Custard Tarts.
Visit their online store to place an order for curbside pickup or call 705-645-6500.
Click here for more information
Huntsville Brewhouse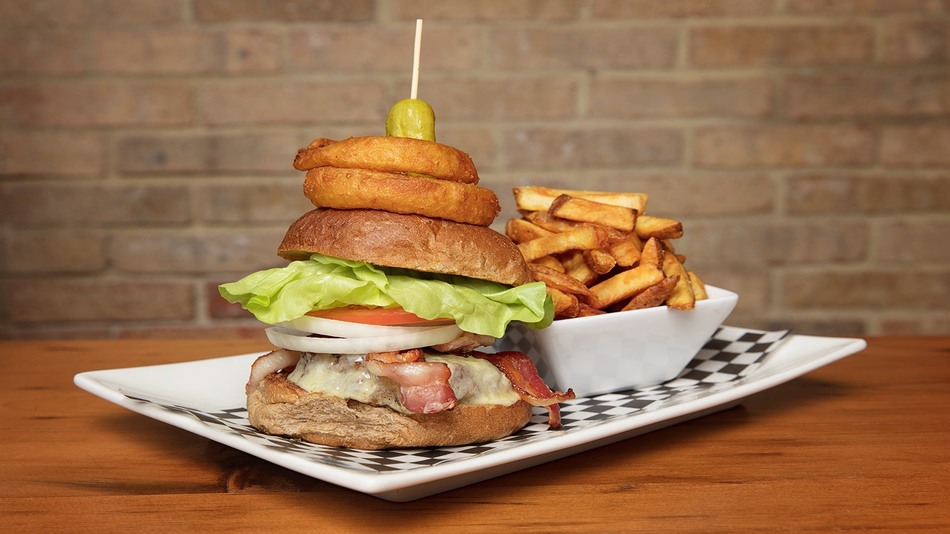 59 Main St. East #1a, Huntsville
There's nothing quite like warming up with a refreshing pint after a day of winter fun. But what if you could add a mouthwatering burger to that mix? The Huntsville Brewhouse by the Lakes of Bays Brewing Co. offers a tantalizing takeout menu that includes burgers, sandwiches, and yes, beer.
Pair your Lake of Bays brew with a Pulled Chicken Flatbread, Brewhouse Burger, or Grilled & Stuffed Portobello Mushroom. The Huntsville Brewhouse also offers numerous options for vegans and vegetarians, like the Bean Burger made with quinoa and a 6-bean blend, and the BBQ Pulled Jackfruit tacos with pineapple salsa. They even make a decadent Vegan Brownie!
Please call (705) 789-7931 to place an order for takeout.
Click here for more information
Deerhurst Resort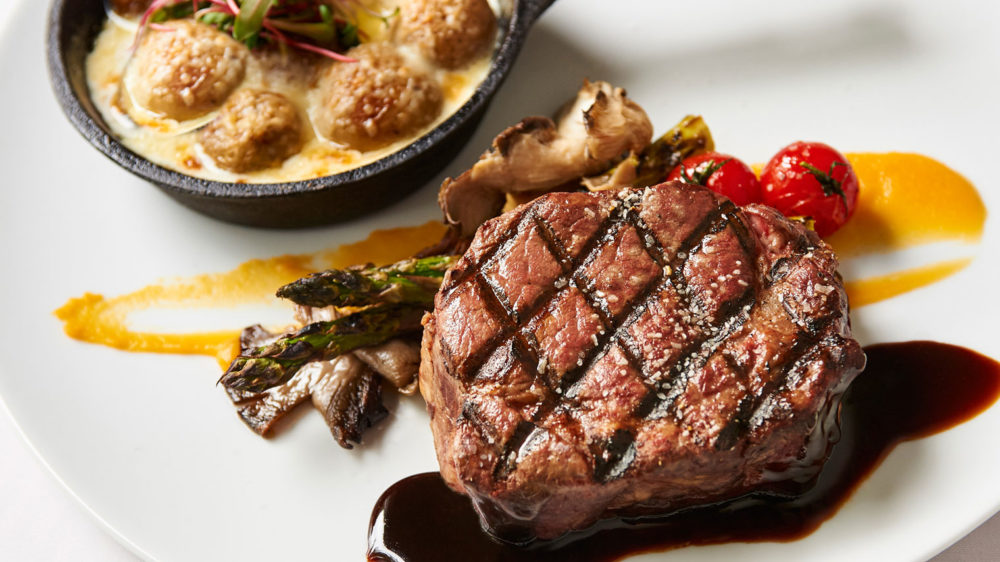 1235 Deerhurst Drive, Huntsville
Treat yourself to an evening of fine dining – without the need for a dress code – and order from Deerhurst Resort's curbside pickup menu. Their extensive takeout menu offers burgers, entrees, salads, and desserts.
Dine on classic dishes like Lake Erie Freshwater Pickerel, served with quinoa, red lentil risotto, and citrus butter, or Grilled AAA Center Cut 10oz NY Steak with whipped potatoes and crispy onion rings. Or, for an elegant night-in, try the Charcuterie Board for Two with cured meats, marinated vegetables, and Ontario/Quebec cheese. And don't forget dessert! You'll have to make the (difficult) decision between Apple Cheesecake with spiced apple chutney, cinnamon sugar-dusted Doughnut Bites, or Two-Tone Chocolate Mousse.
Please call 1-855-898-5026 to place your order for curbside pick-up. Dinner is available daily from 5:oo-10:00 pm.
Click here for more information
Clear Lake Brewing Co.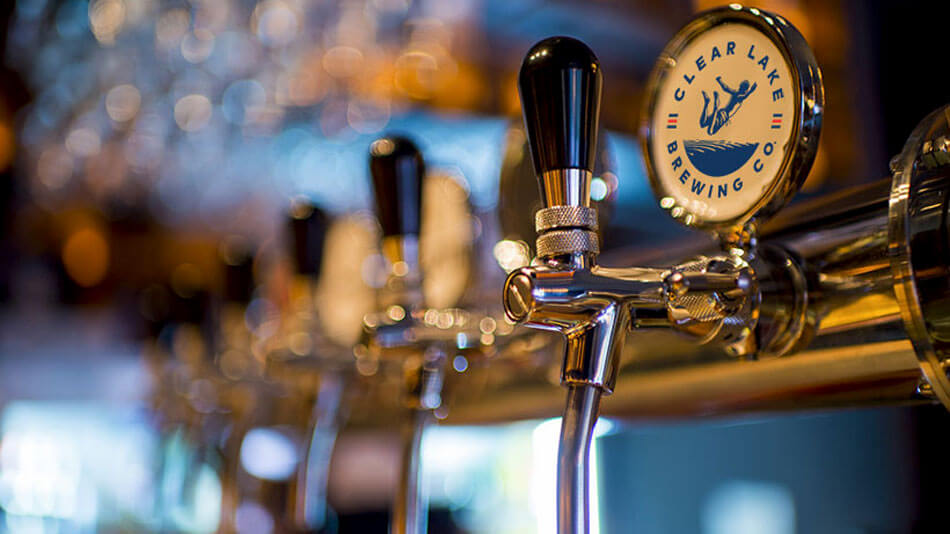 4651 Southwood Rd., Torrance
Check out one of Muskoka's newest microbreweries, Clear Lake Brewing Co., and sample dishes from their new takeout menu. They offer numerous cold-weather favourites, like Grandma's Amber Ale & Butter Stew with a spicy chili pepper finish, and Pretzels & Beer-infused Cheese. All dishes pair well with their micro-brewed beers.
Looking for a hearty brunch? Clear Lake Brewing Co. also offers a delicious breakfast menu. Try their Breakfast Casserole with layered eggs, bacon, hash browns, and cheddar cheese. For a lighter option, the Steel-Cut Oatmeal with cinnamon, vanilla, and nutmeg is a sweet choice.
Call the brewery at 705-762-0234 for more information about daily specials or to place your takeout order.
Click here for more information
COVID-19 Modifications
The Muskoka region, including the restaurants and local businesses discussed above, have taken several precautions to help prevent the spread of COVID-19. Social distancing procedures must be followed. Masks are required for entry into all buildings and when social distancing is not possible. Frequent hand-washing is encouraged and everyone must self-isolate if experiencing any COVID-19 symptoms. For more information regarding COVID-19, please visit our COVID-19 Updates page.
Stay and Play
Make the most of your Muskoka experience and check out our top recommendations for places to stay and perfect getaway packages.