Show off your Muskoka Love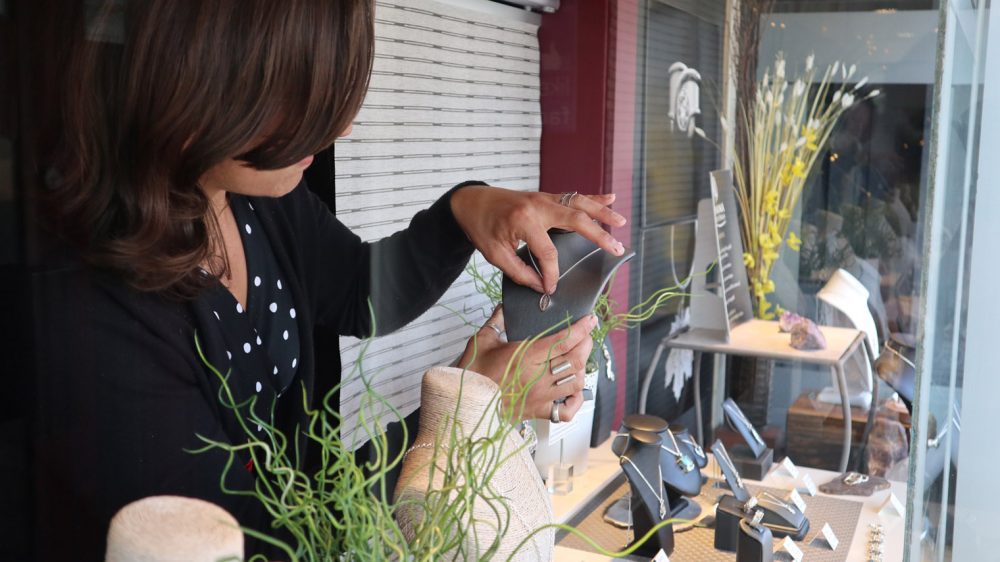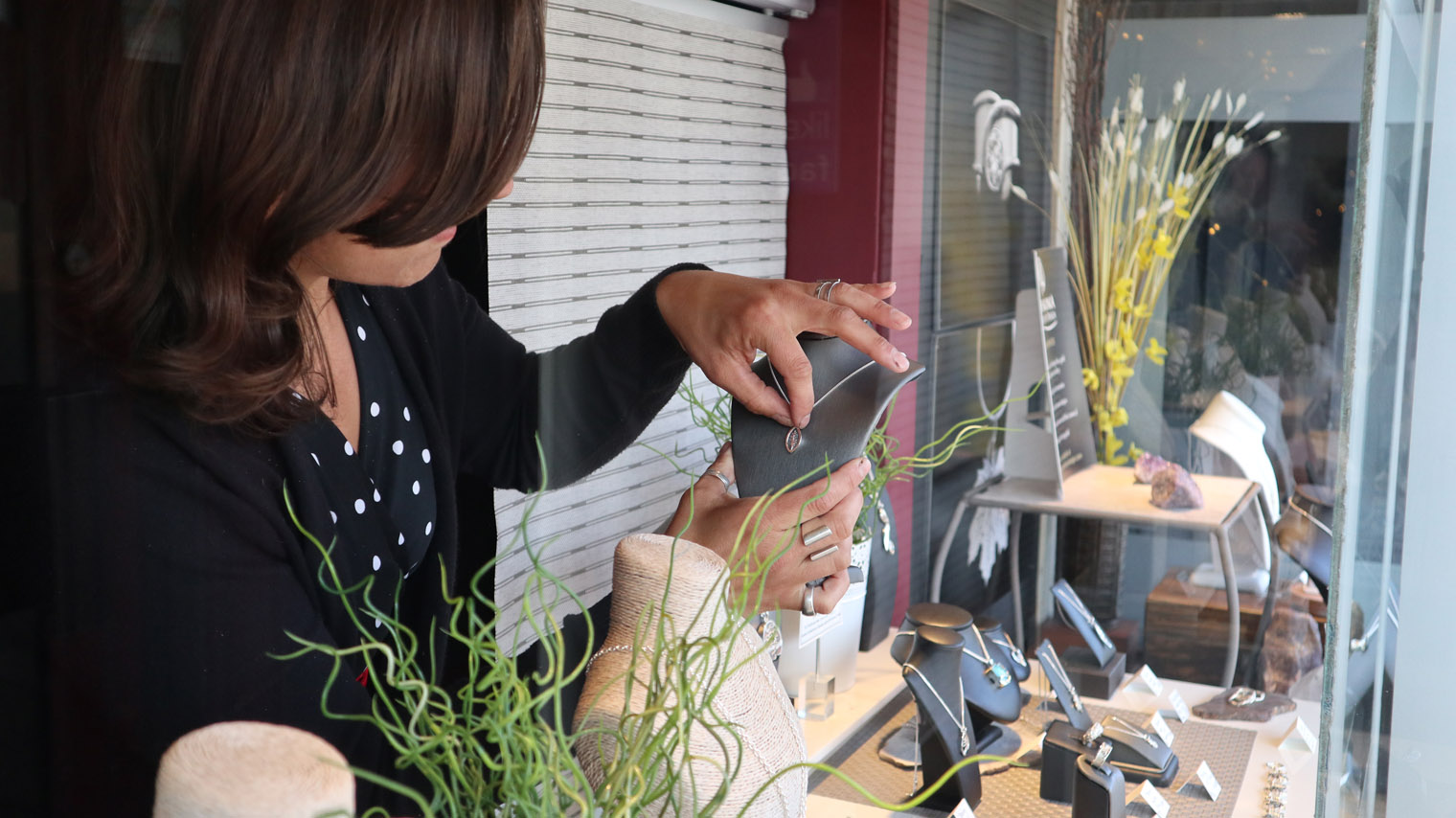 We already know that you love Muskoka's beauty, with its magnificent shorelines and vast, tranquil forests. So why not proudly display your appreciation for the region with a beautiful piece of jewellery from one of the area's local artisans?
From earrings featuring Muskoka's iconic windswept pine to precious pendants, you'll find your next favourite piece from one of these local artisans and vendors. All of these businesses have e-commerce options, meaning you can easily browse through their online galleries and select a beautiful design to purchase and wear with pride.
Read on to learn more about 4 local jewellery businesses in Muskoka.
Muskoka Jewellery Design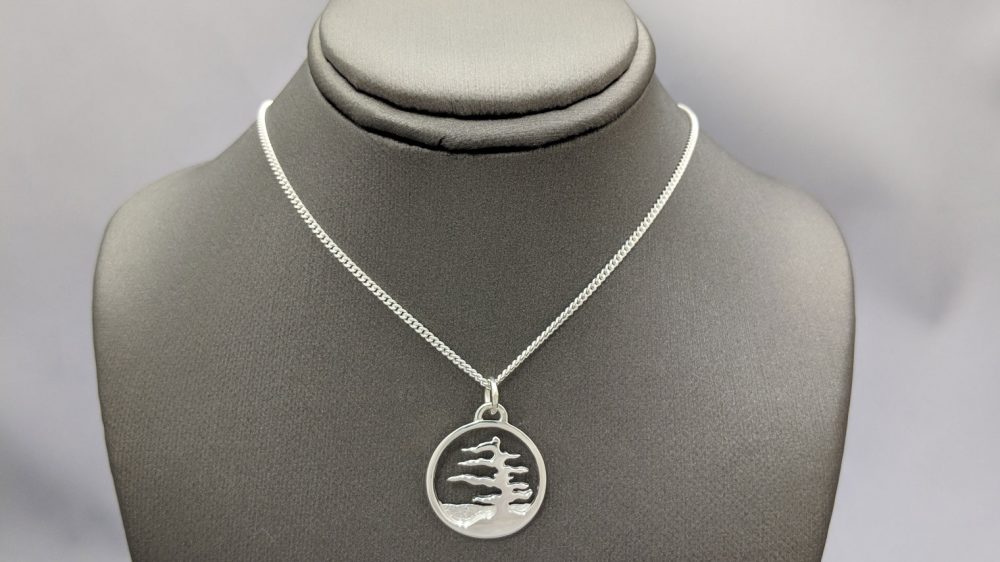 68 Main St. E., Huntsville

Muskoka Jewellery is located in downtown Huntsville's bustling arts scene, on the outskirts of Algonquin Park. It is owned and operated by Michael Reijnen, who grew up in the Muskoka area and specializes in creating functional jewellery with a youthful design. Joseph Reijnen is also an in-residence artisan. He studied fine metal arts in Holland and later moved to Muskoka after falling in love with Algonquin Park's beauty. Joseph prefers to work with silver and gold, and his designs are inspired by both his European history and Muskoka's surrounding natural beauty.
The retail store boasts an incredible collection of unique jewellery designs that use silver, gold, platinum, precious, and semi-precious stones. They also offer professional jewellery repair and restoration services.
Choose a design from their special Muskoka Collection to show off your love for the region. The delicate Sterling Paddle Pendant is sure to remind you of calm mornings spent lakeside, dipping your paddle into one of Muskoka's many placid lakes.
Visit the website for more information
Stan W. Tait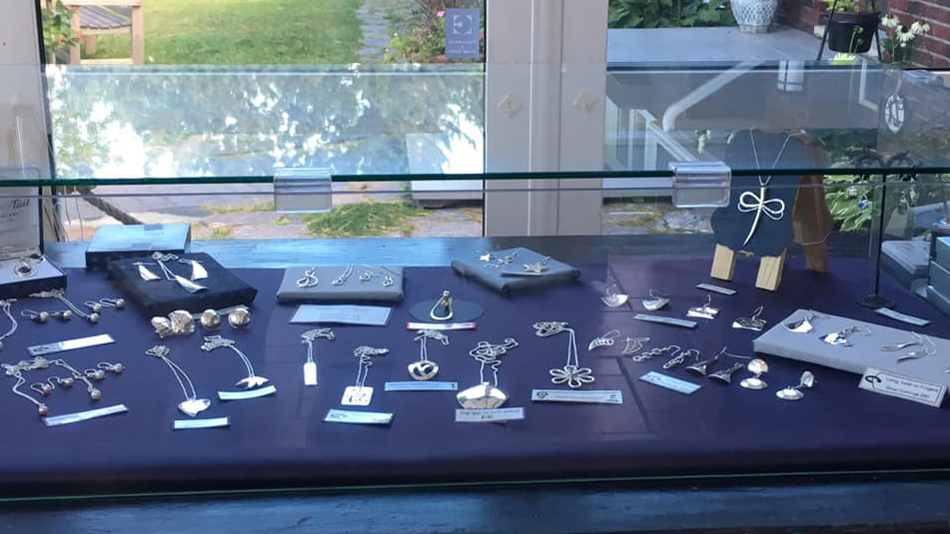 17 Southview Cresc., Bracebridge
Although Stan W. Tait is originally from White Rock, B.C., he's spent the last 30 years living in the Muskoka area where he designs sterling silver jewellery. He works from his home-based gallery in picturesque Bracebridge alongside his wife and daughter. You won't want to miss Tait's stunning designs and a visit to his gallery (by appointment) is a necessary stop.
His Sterling Silver Collection features a number of beautiful, Muskoka-inspired designs. The Muskoka Pine Tree Earrings are striking, small drop earrings reminiscent of Muskoka's famous windswept pine trees. These earrings would make for a great gift for your most loyal Muskoka adventure buddy.
Visit their website for more information
Oxtongue Craft Cabin & Gallery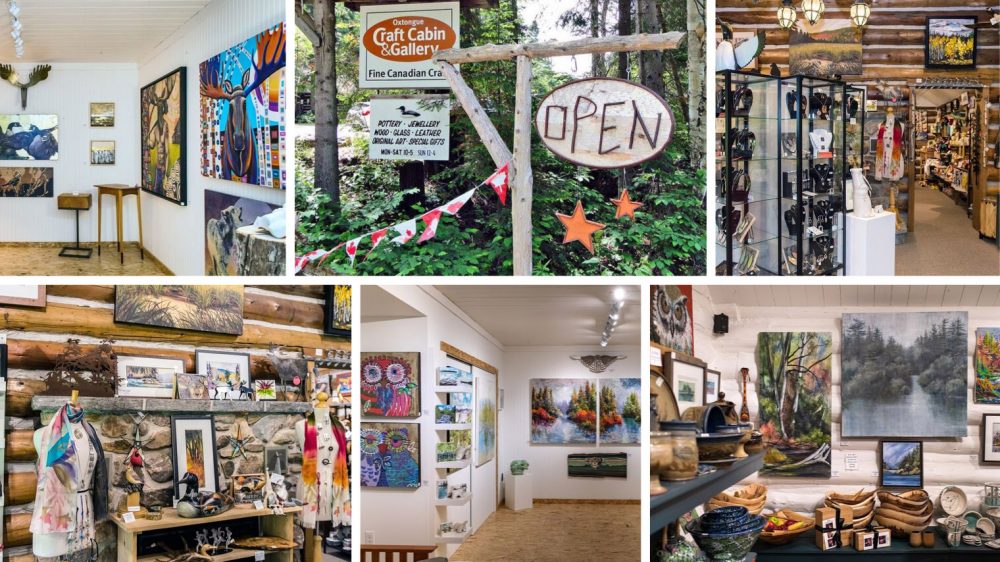 1073 Fox Point Road, Dwight
Since 1979, the Oxtongue Craft Cabin and Gallery has wowed visitors and locals with its expansive collection of studio jewellery, original paintings, pottery, wood designs, metal decor, and glass art. The Cabin features work by more than 100 Canadian artisans. Owner Karen Piovaty holds a Bachelor of Fine Arts and worked in graphic design before purchasing the gallery during a trip to the Lake of Bays area in 2012.
The curated jewellery collection offered by the Cabin is extremely diverse, ranging from designs crafted using materials like silver, gold, leather, niobium, aluminium, glass, and stainless steel. Earrings, necklaces, cuffs, rings, bracelets, and pendants are all available for purchase.
The Muskoka Collection of jewellery was designed by John McConnell, the cabin's original owner. The necklaces and rings were designed with the Muskoka scenery in mind and feature a single windswept pine beside a serene lake and rolling hills. The collection comes in sterling, sterling with a gold tree, or solid gold designs. It is both an elegant and iconic collection.
Visit their website for more information
Kettering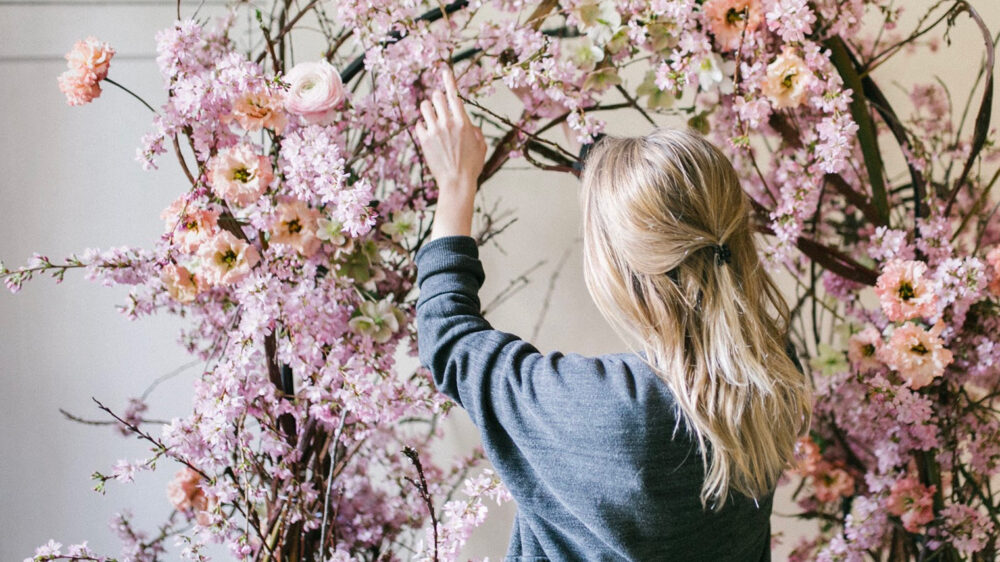 72 Main St. E., Huntsville
Although primarily a florist studio, Kettering in Huntsville was founded on a love for beautiful things and so also offers several unique jewellery designs. All products proudly support Canadian brands and artists. This is your go-to shop in Muskoka for any of your home-beautifying needs.
As for jewellery, the gold-plated sterling silver Sun-Burst Necklace is almost as beautiful as a Muskoka sunrise. This easy-to-style coin necklace is graceful but striking.
Click here for more information
COVID-19 Modifications
The Muskoka region, including the local businesses discussed above, have taken several precautions to help prevent the spread of COVID-19. Social distancing procedures must be followed. Masks are required for entry into all buildings and when social distancing is not possible. Frequent hand-washing is encouraged and everyone must self-isolate if experiencing any COVID-19 symptoms. For more information regarding COVID-19, please visit the Simcoe Muskoka District Health Unit's website.
Stay and Play
Make the most of your Muskoka experience and check out our top recommendations for places to stay and perfect getaway packages.