Action packed line up brought to you by Huntsville Festival of the Arts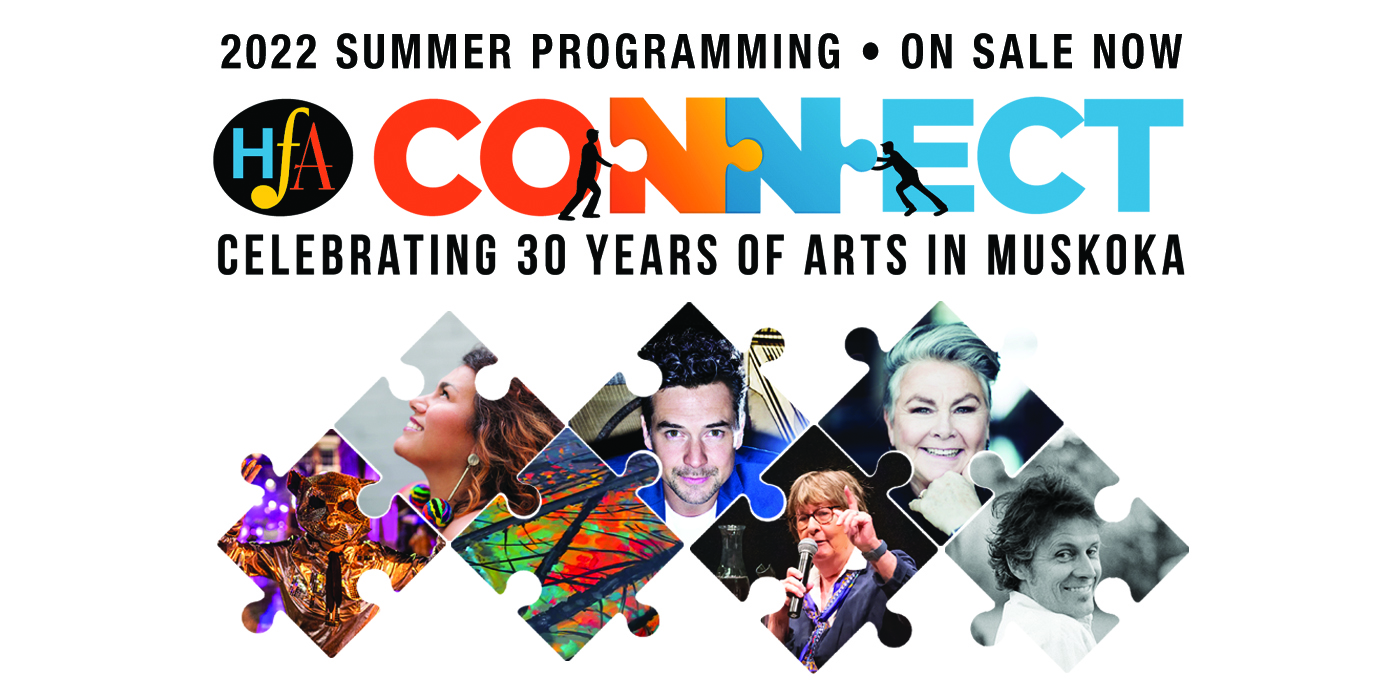 Muskoka's largest arts organization, Huntsville Festival of the Arts marks its 30th anniversary with a program featuring 30 different concerts and events. Whether your taste favours a folk-rooted country ballad, laugh out loud comedy, virtuosic musicianship or a raucous drag show, Huntsville Festival of the Arts has something for everyone in this season's line-up of shows. Buy Tickets Now
Returning festival favourites include superstar fiddler and step-dancer Natalie MacMaster, and the Legendary Downchild Blues Band. Other favourites include Jim Cuddy and legendary Canadian Rocker Tom Cochrane joined by Red Rider.
The season also features boundary pushing Canadian musicians including fan favourite Kathleen Edwards, folk/country artist William Prince, East Coast rocker Joel Plaskett, Indie rocker Dan Mangan, boogie woogie piano virtuoso Michael Kaeshammer, Rising Country Star Tyler Joe Miller, and Gord Sinclair (best known as the bass player from the Tragically Hip).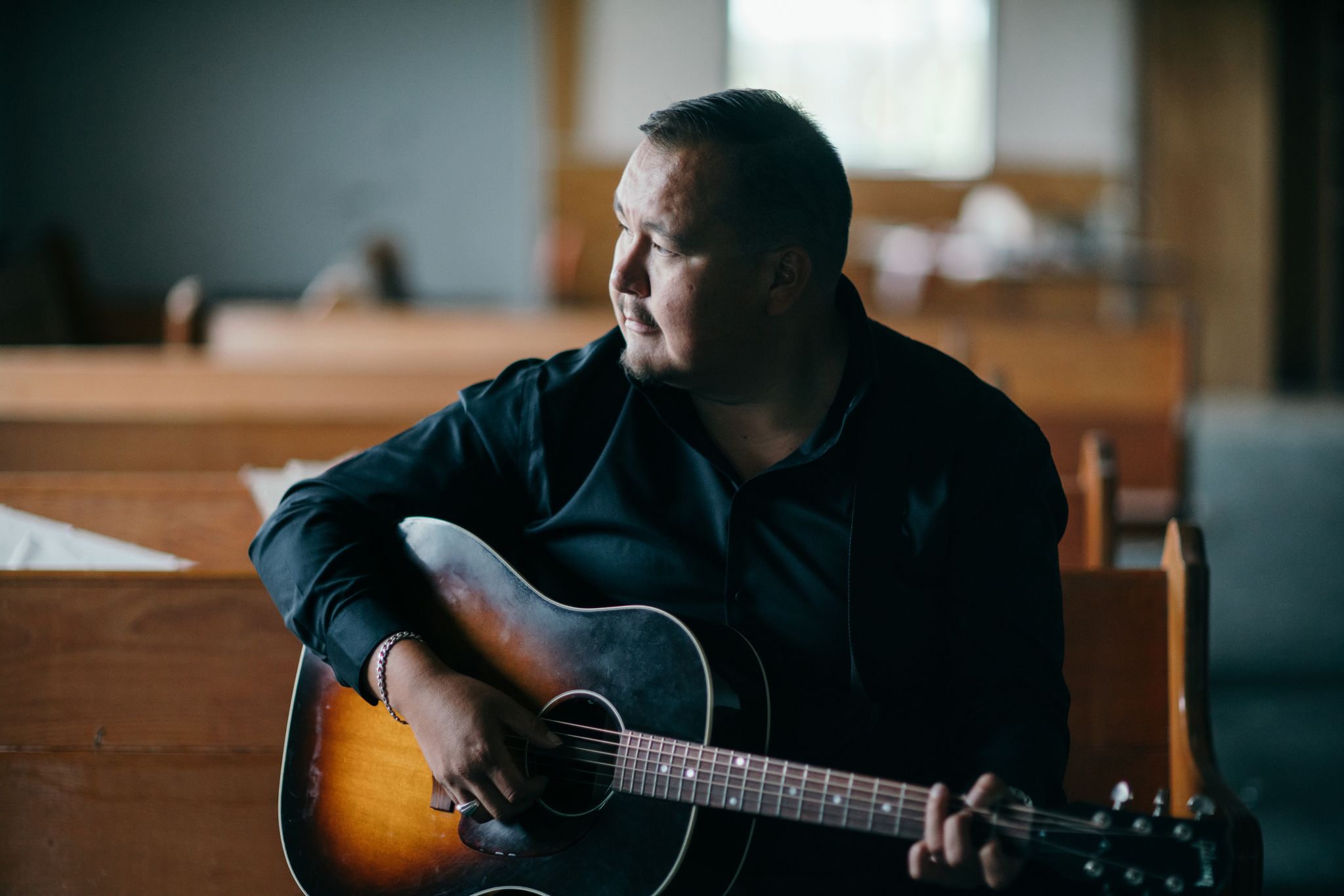 Highway will present his cabaret musical "Songs in the Key of Cree" sung in both Cree & English. Iskwē | ᐃᐢᑫᐧᐤ and Tom Wilson team up for a very special performance. World class drag queen Tynomi Banks brings a full-blown drag show to the Algonquin Theatre. And the Nathaniel Dett Chorale, Canada's first professional choral group dedicated to Afrocentric music of all styles. Buy Tickets Now
For the performing arts aficionados, check out Canadian cultural icon, comedienne and social activist Mary Walsh, an in-depth conversation with Murdoch Mysteries creator Maureen Jennings, and the return of the hilarious sold out hit Ralph + Lina.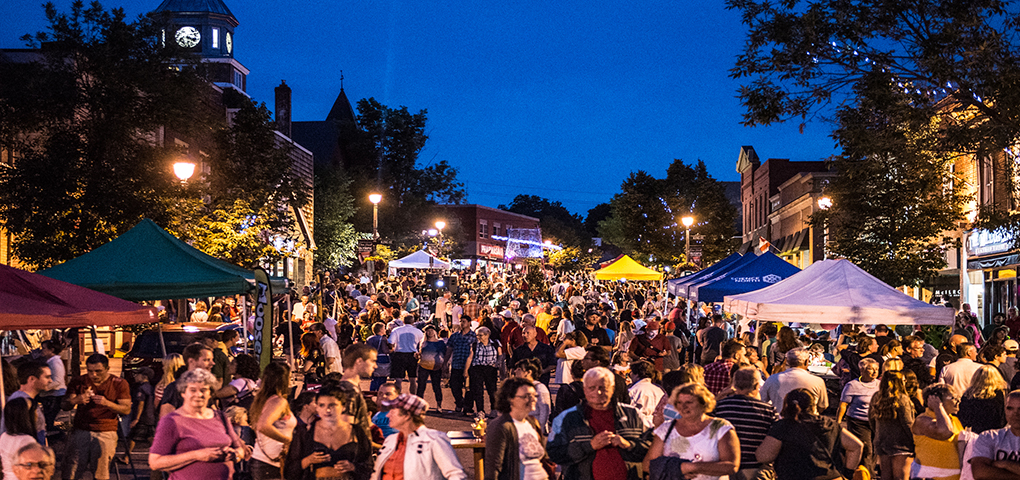 2022 will see the return of the popular Nuit Blanche North: a one-night multi-arts street festival that takes over downtown. It will also mark the return of the Huntsville ART CRAWL in June, including the extremely popular Group of Seven Canoe Murals.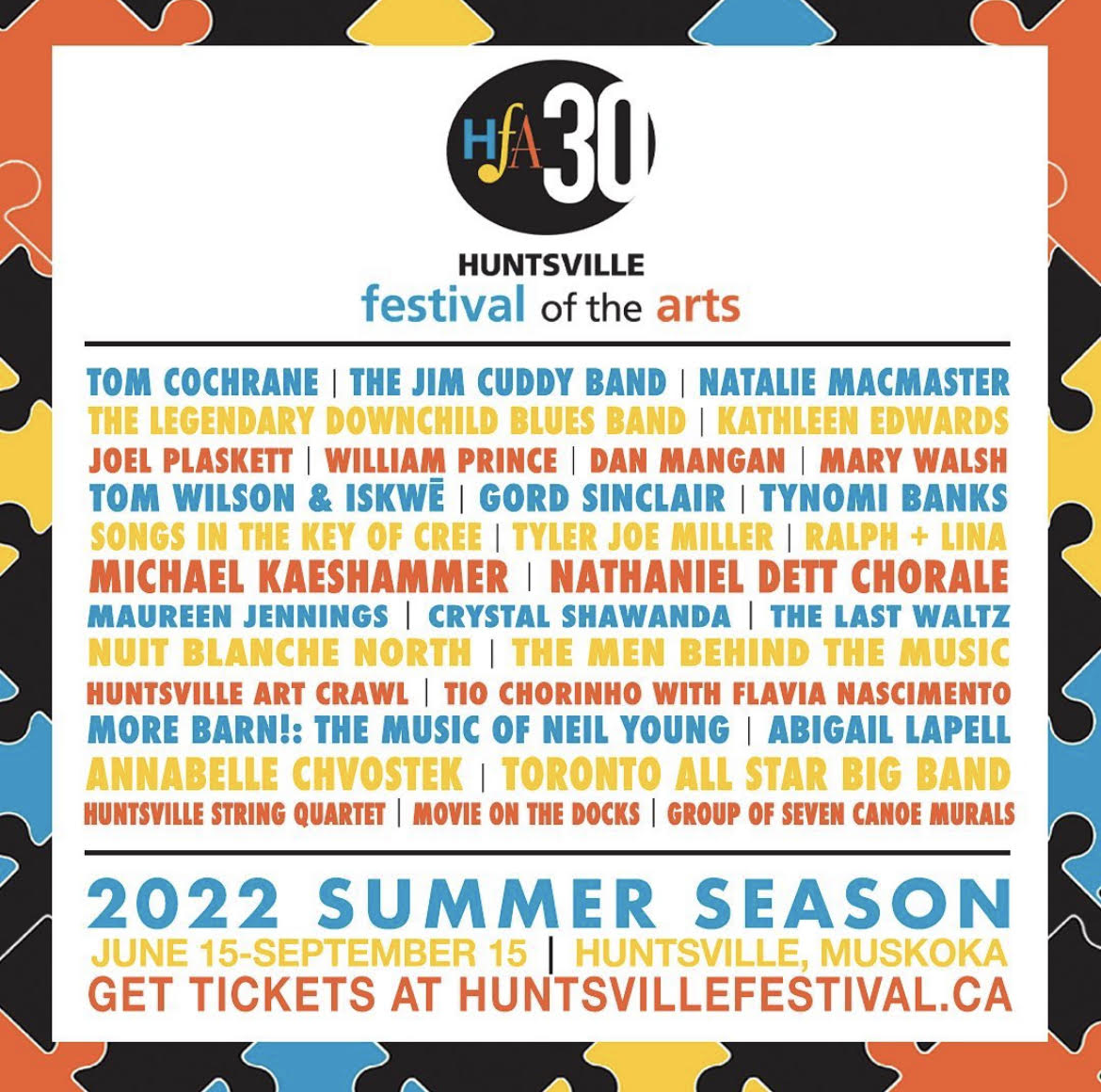 2022 Huntsville Festival of the Arts Summer Programming
– Huntsville ART CRAWL | June 1-30 | Downtown Huntsville
– Tio Chorinho with Flavia Nascimento | June 15 | Canvas Brewery
– MORE BARN!: The Music of Neil Young | June 15 & 16 | Hillside Farm
– Annabelle Chvostek | June 17 | Hillside Farm
– Abigail Lapell | June 18 | Hillside Farm
– Group of Seven Canoe Murals | June 21-16 | River Mill Park
– Michael Kaeshammer | July 2 | Algonquin Theatre
– Artist Life Stories: Maureen Jennings – Murdoch Mysteries & Beyond | July 3 | Algonquin Theatre
– An Evening with Mary Walsh | July 7 | Algonquin Theatre
– Joel Plaskett (solo) | July 8 | Algonquin Theatre
– Songs in the Key of Cree | July 9 | Algonquin Theatre
– Music at Noon Series | July 11-15 | Trinity United Church
– William Prince | July 14 | Algonquin Theatre
– Ralph + Lina | July 15-17 | Algonquin Theatre
– The Legendary Downchild Blues Band | July 21 | Algonquin Theatre
– Natalie MacMaster | July 22 | Algonquin Theatre
– Nuit Blanche North | July 23 | Downtown Huntsville
– The Jim Cuddy Band | July 27 | Algonquin Theatre
– Nathaniel Dett Chorale | July 28 | Algonquin Theatre
– Gord Sinclair | July 29 | Algonquin Theatre
– Movie on the Docks | July 30 | Town Docks
– Dan Mangan | August 4 | Algonquin Theatre
– Tynomi Banks | August 5 | Algonquin Theatre
– The Men Behind the Music: Beatles Edition | August 6 | Algonquin Theatre
– Crystal Shawanda | August 7 | Etwell Concert Series
– HfA Nature Arts Camp | August 8-12 | HfA Studio
– Kathleen Edwards | August 10 | Algonquin Theatre
– Tom Wilson &  Iskwē | ᐃᐢᑫᐧᐤ | August 11 | Algonquin Theatre
– Toronto All-Star Big Band | August 12 | Algonquin Theatre
– Tyler Joe Miller | August 13 | Algonquin Theatre
– Huntsville String Quartet | August 14 | Algonquin Theatre
– The Last Waltz: A Musical Celebration of the Band | August 19 | Algonquin Theatre
– Tom Cochrane with Red Rider | September 15 | Deerhurst Resort