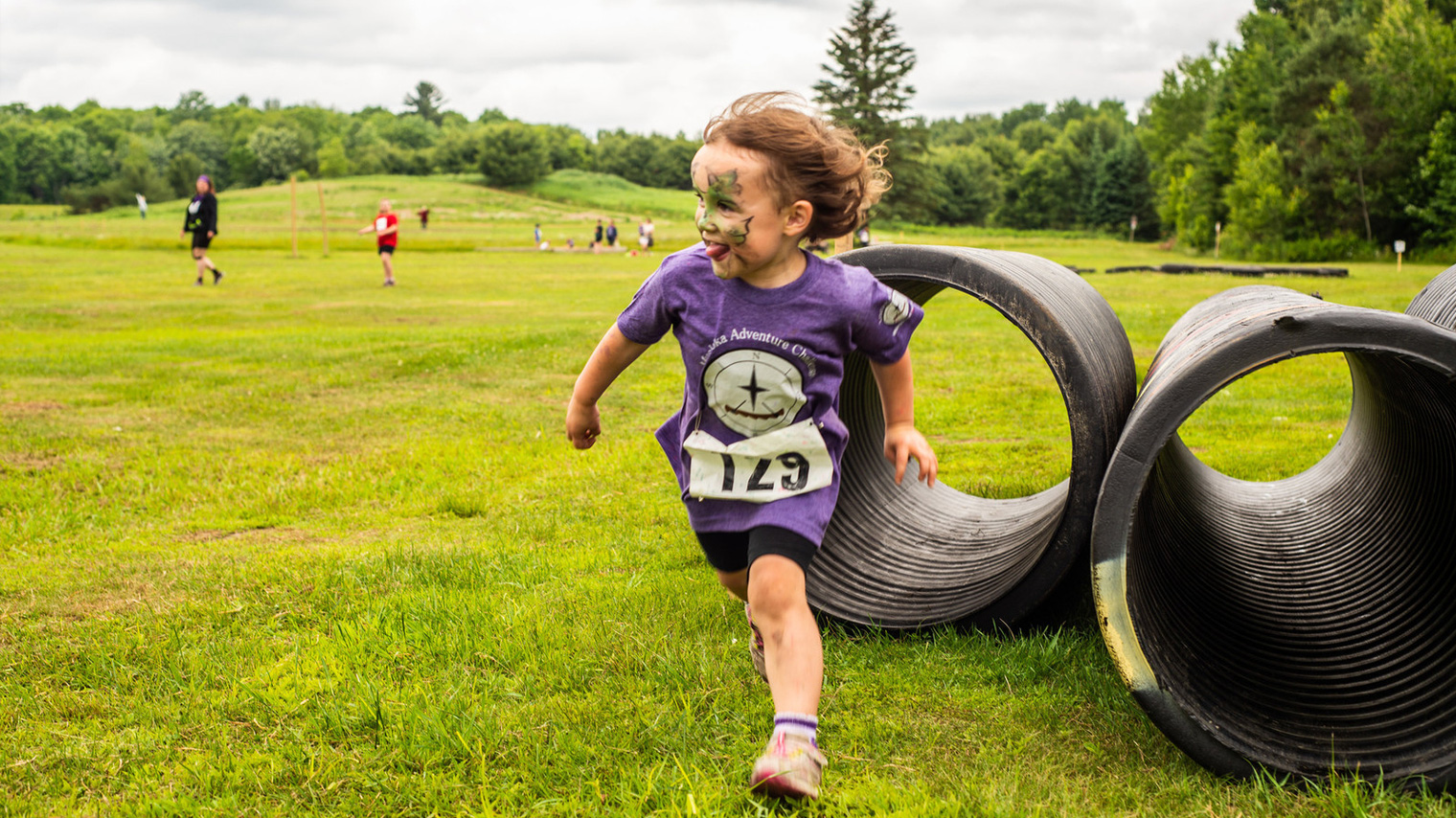 Offering a 10-piece children's obstacle course and an all-ages 5k and 10k trail race, Muskoka Adventure Challenge is a community-focused, running adventure for the entire family!
Morrison Meadows | muskokaadventurechallenge.ca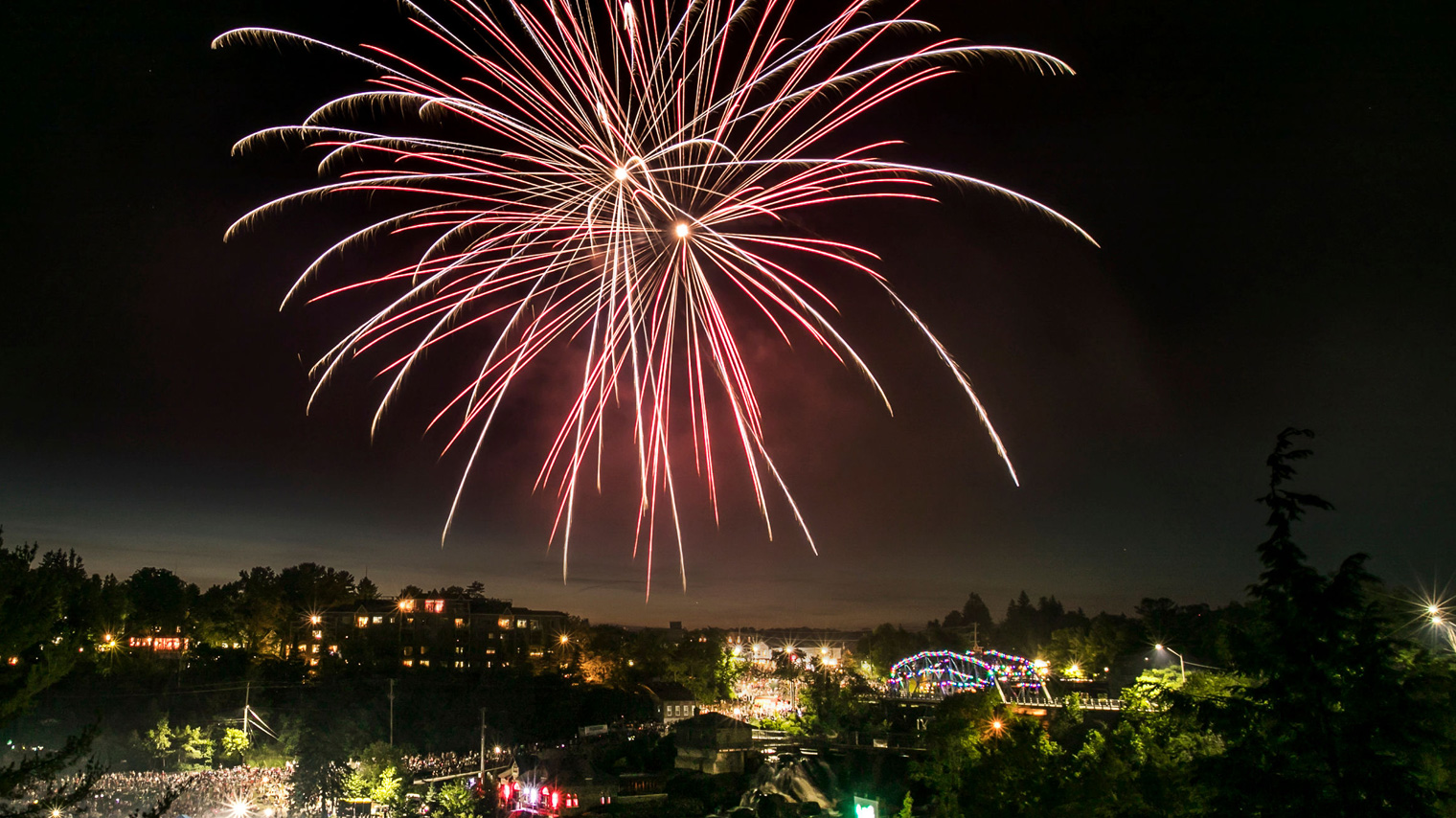 Kick off the summer at the Bracebridge Canada Day celebrations! Enjoy live music, good eats, and family activities Downtown throughout the day, and then head down to Bracebridge Bay for the fireworks spectacular at dusk!
Downtown Bracebridge/Bracebridge Bay | bracebridgefireworks.com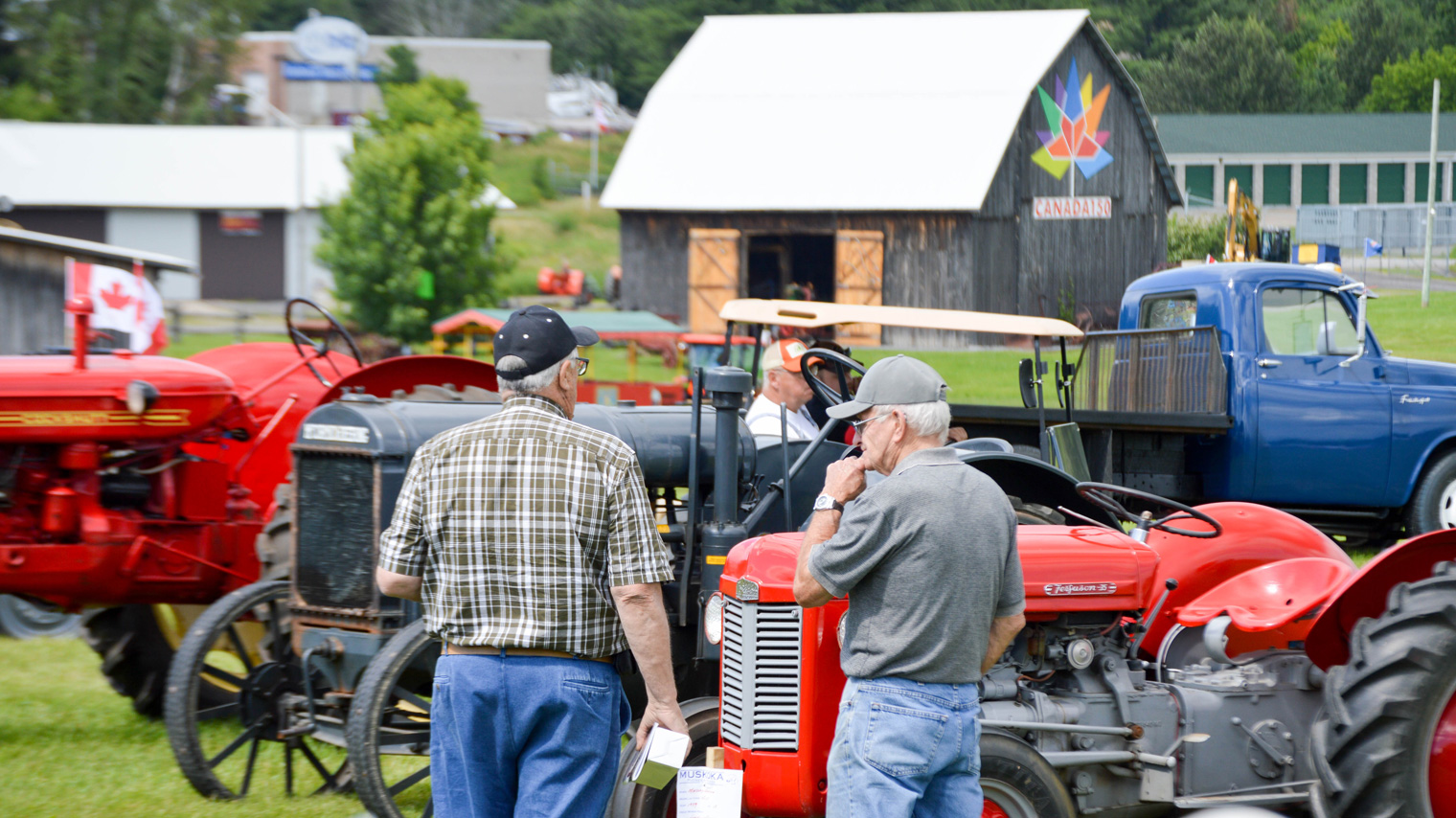 Join a gathering of antiques enthusiasts interested in the preservation and operation of historically valuable machinery and memorabilia. The 2019 theme is "Massey," celebrating the renowned tractor and agricultural machine company, Massey Ferguson.
JD Lang Park | muskokapioneerpower.ca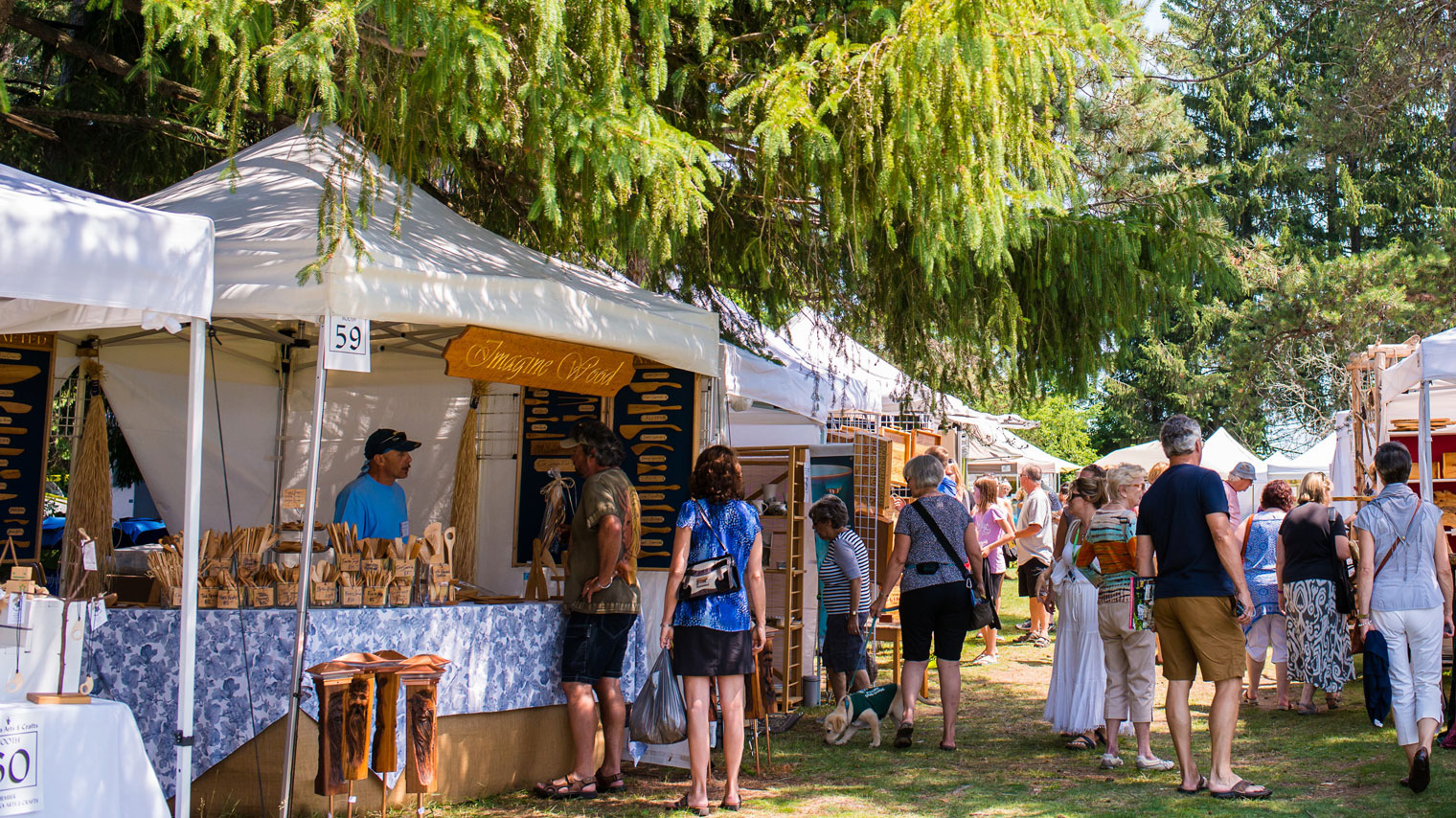 With over 200 of Canada's best artisans, you are sure to find a treasure to take home from the Muskoka Arts and Crafts Summer Show, while also meeting with inspiring artists and craftspeople at the area's largest craft show.
Annie Williams Memorial Park | muskokaartsandcrafts.com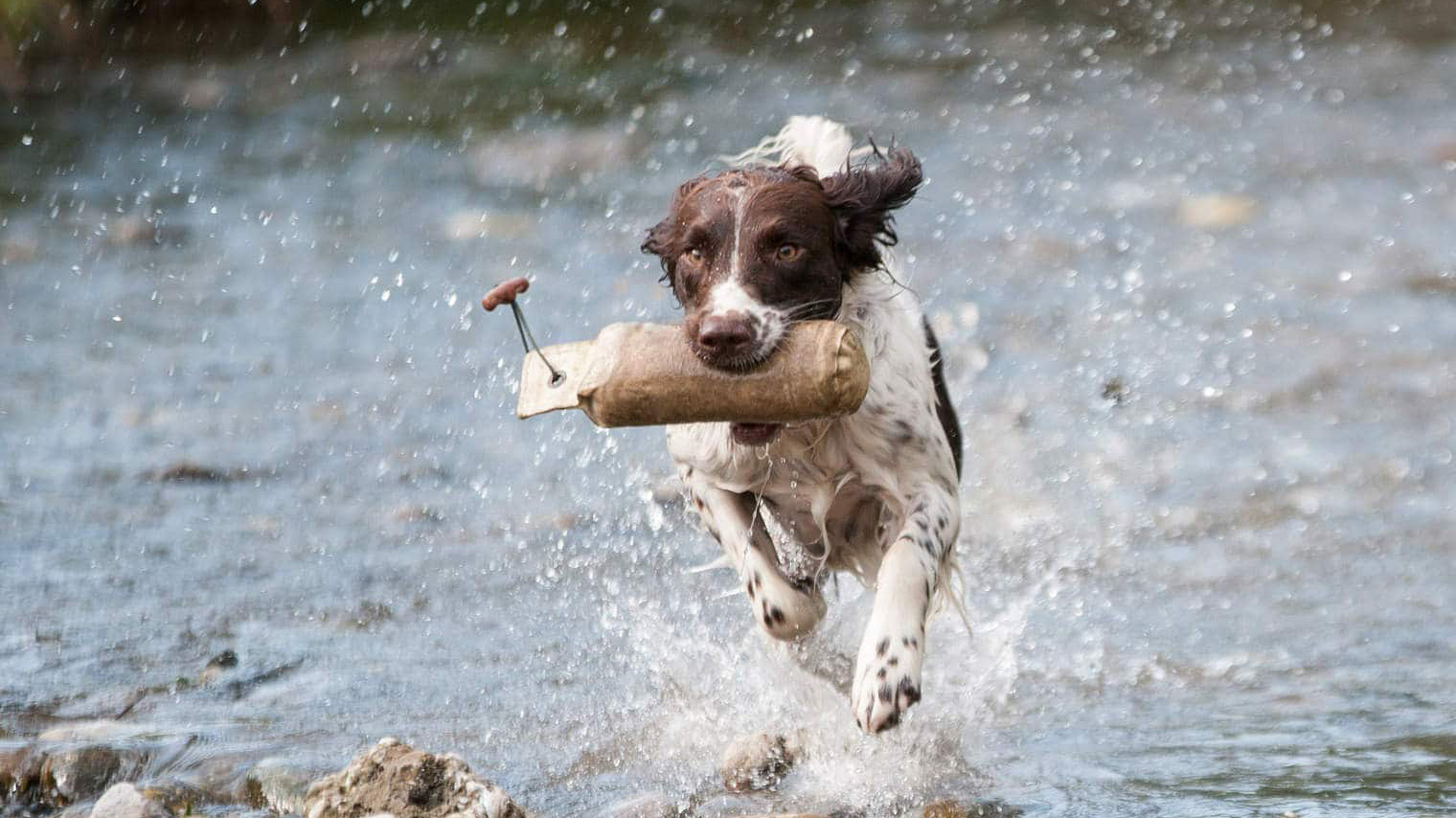 If you love dogs, don't miss this unique pup-centered event! Spend time with man's best friend, engaging in dog shows, stunts, and live entertainment. Take an active lead in the day's fur-acious events or sit back and enjoy a pint in the beer tent.
JD Lang Park | dogfestmuskoka.ca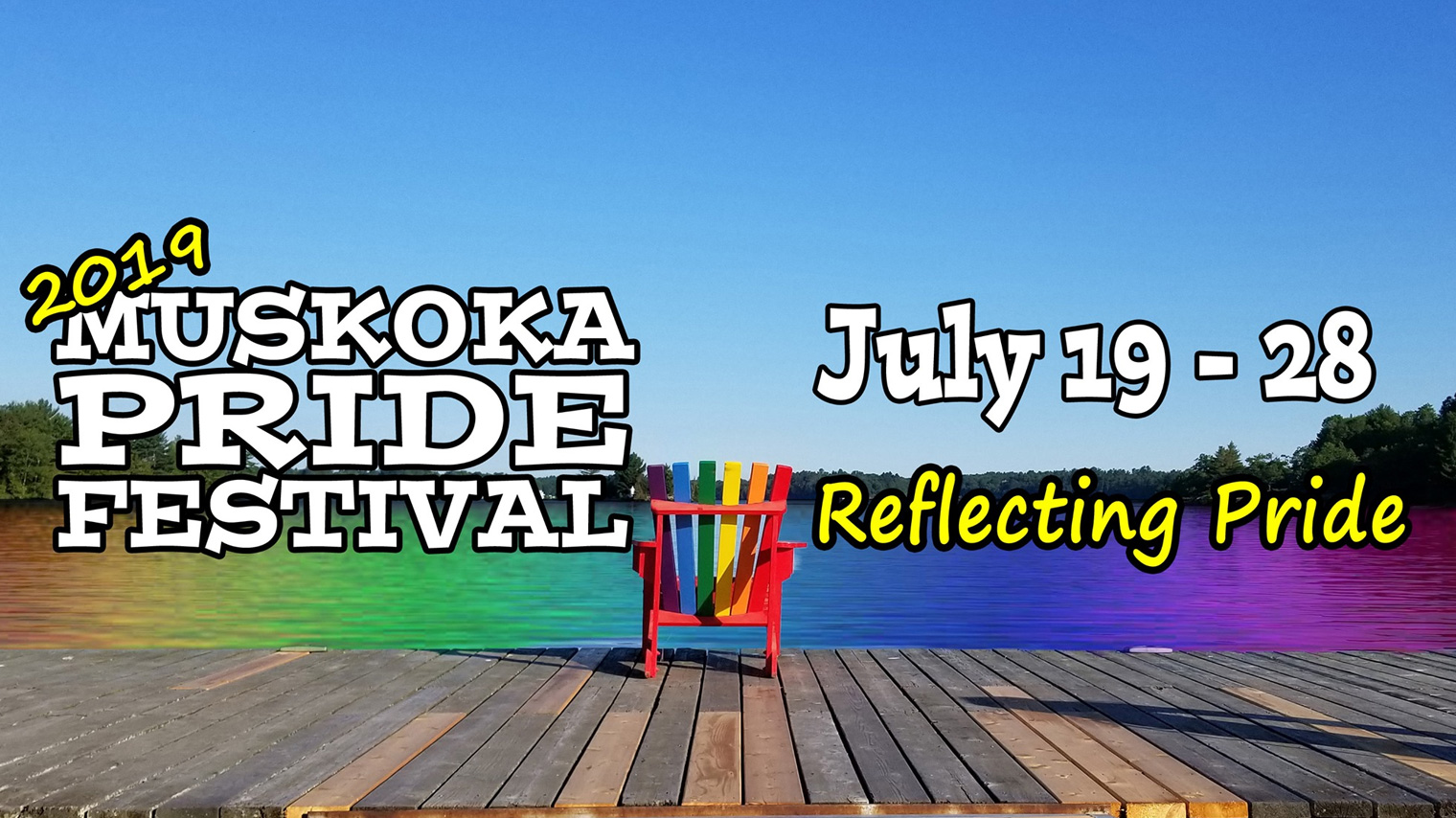 Celebrate the diversity of Muskoka's LGBTQ community at a family-friendly parade and picnic! Join businesses and community groups as they show their support by marching down Manitoba Street with colourful floats and walking contingents, decorated in rainbows, celebrating gender and sexual diversity.
Memorial Park | muskokapride.com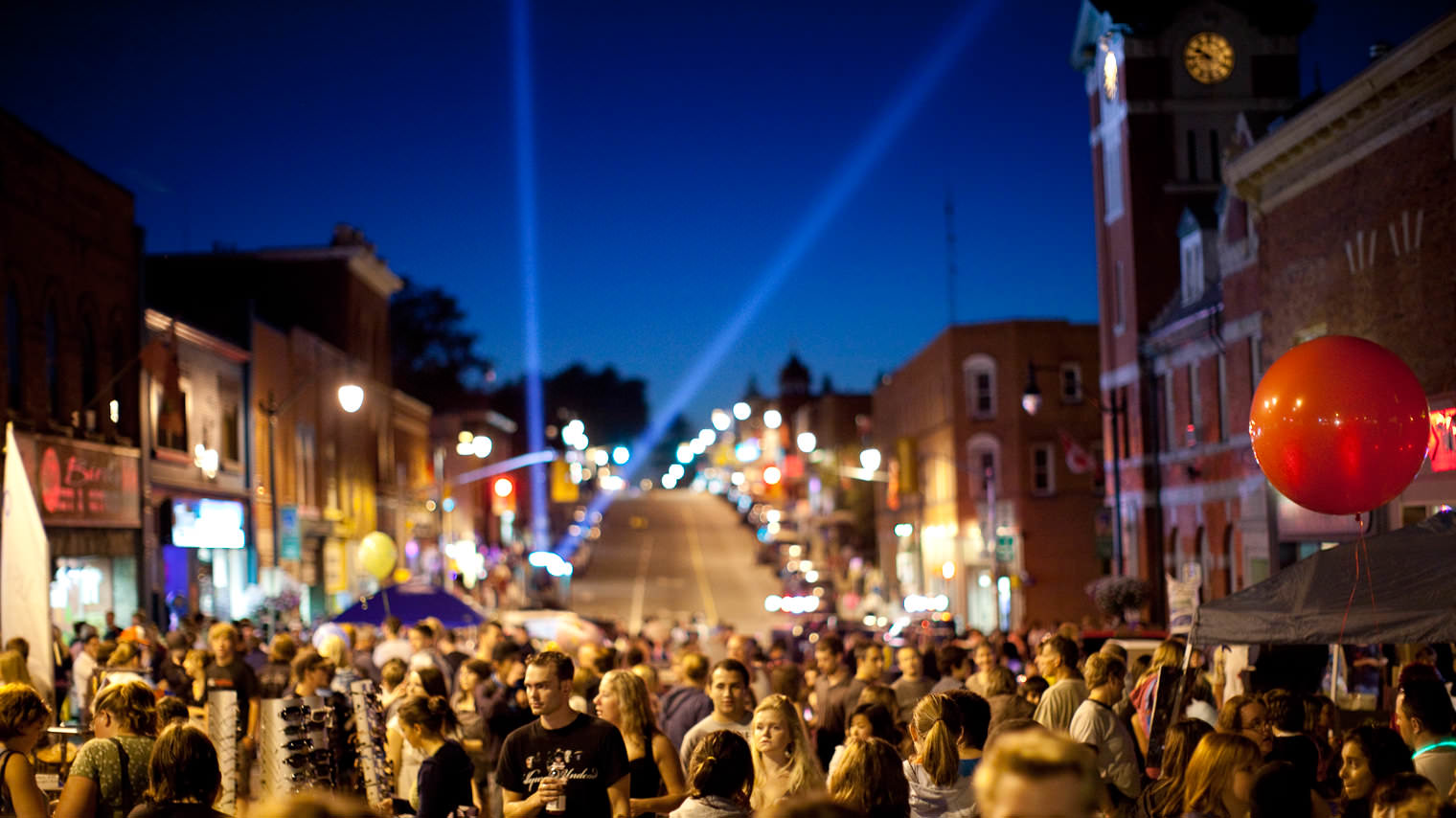 Spend your Friday night mixing and mingling with cottagers and locals alike at this annual, fun-filled festival with music, excitement, and bargains galore.
Downtown Bracebridge | downtownbracebridge.com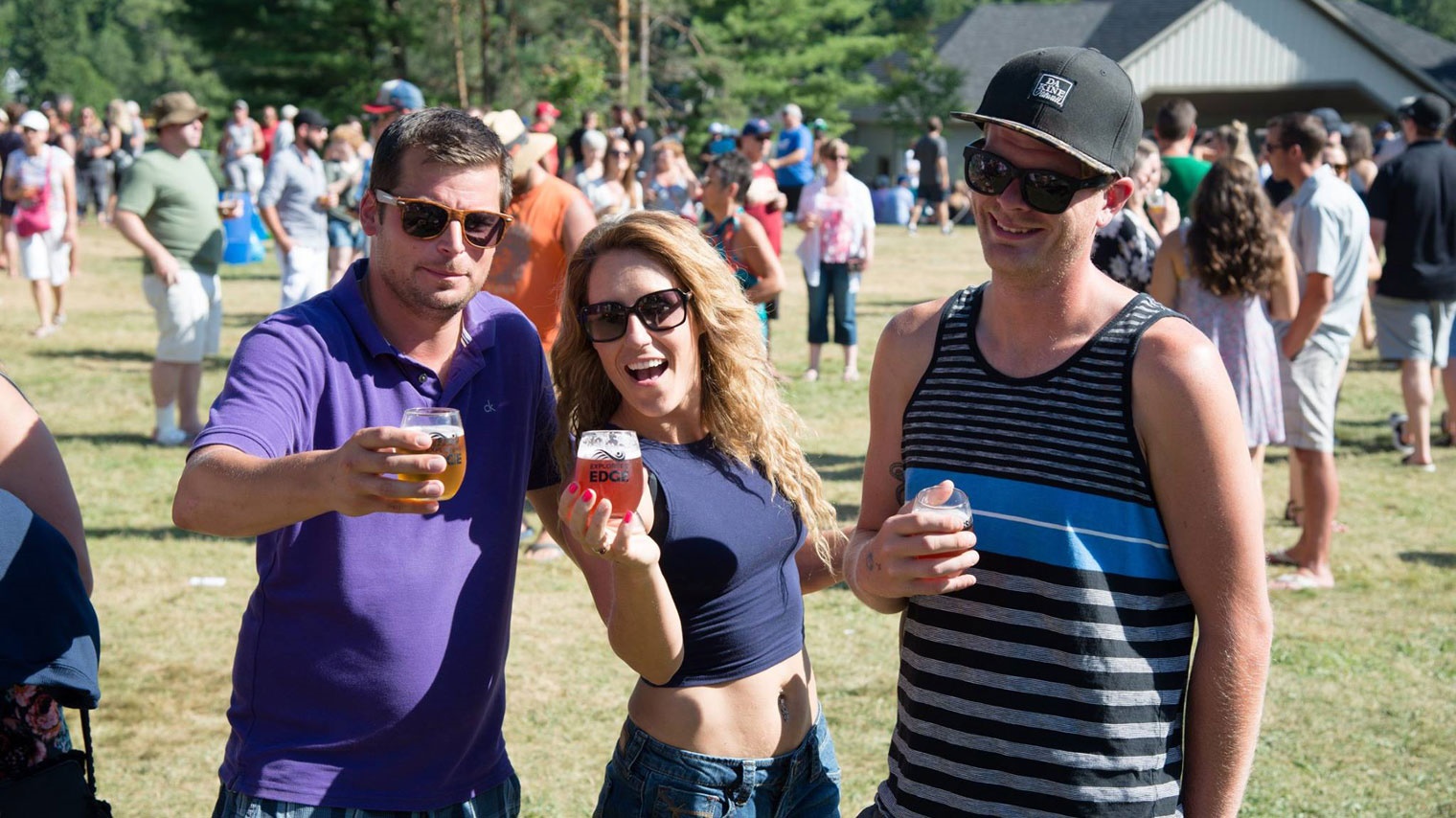 Beer, sun, and live music – does it get any better? Savour the best of Ontario's craft breweries, wineries, ciders, and spirits along with great food and live entertainment.
Annie Williams Memorial Park | sessionmuskoka.ca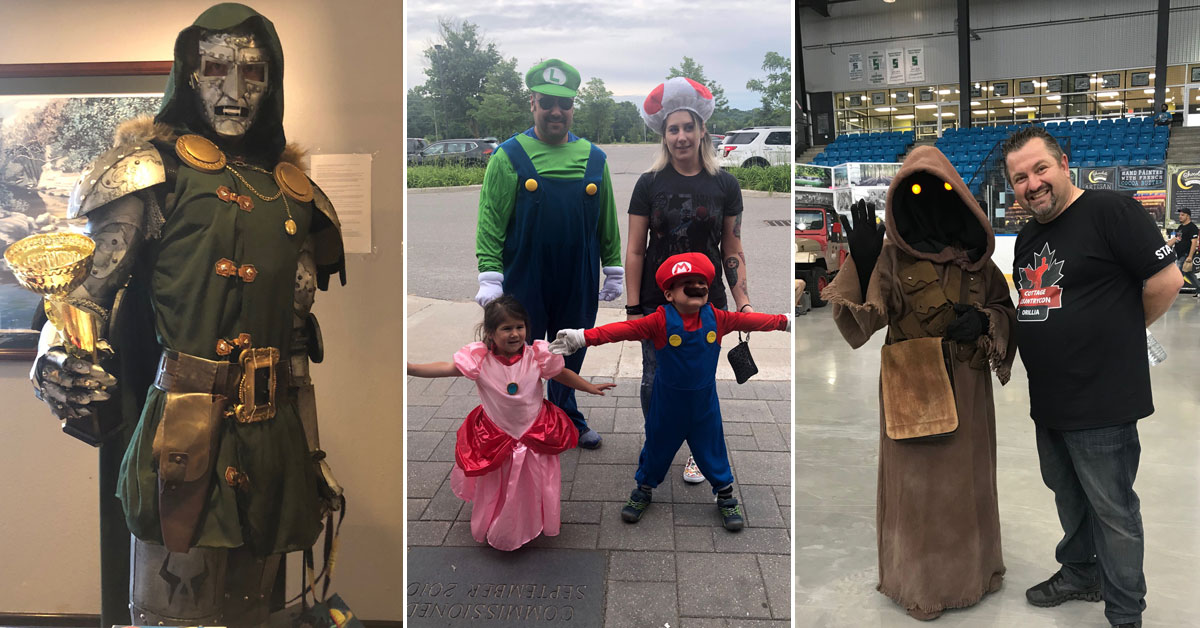 A pop-culture convention with cosplay costume contests and Magic, Dungeons & Dragons, and War Hammer tournaments. Don't miss the live wrestling match with celebrity wrestlers, or your chance to meet comic book creators, vendors, and other industry experts.
Bracebridge Memorial Arena | muskokacomiccon.com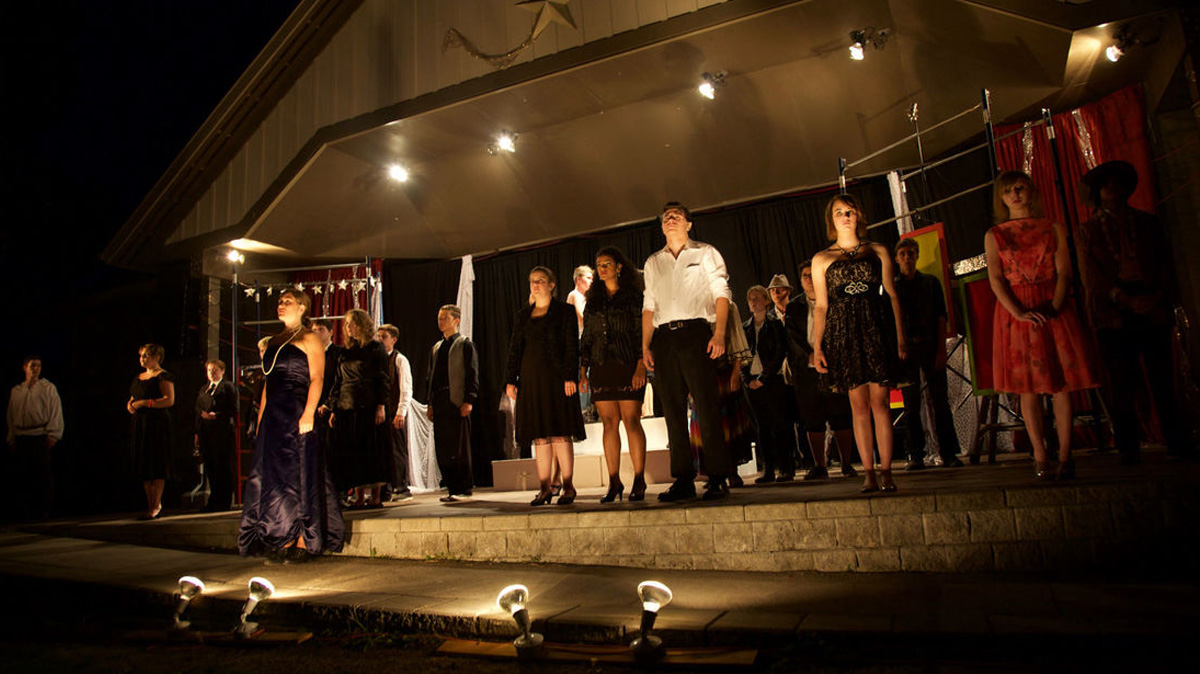 Bring a lawn chair and enjoy live theatre under the stars as a talented troupe of local youth brings favourite productions to life!
Annie Williams Memorial Park | muskokastageworks.com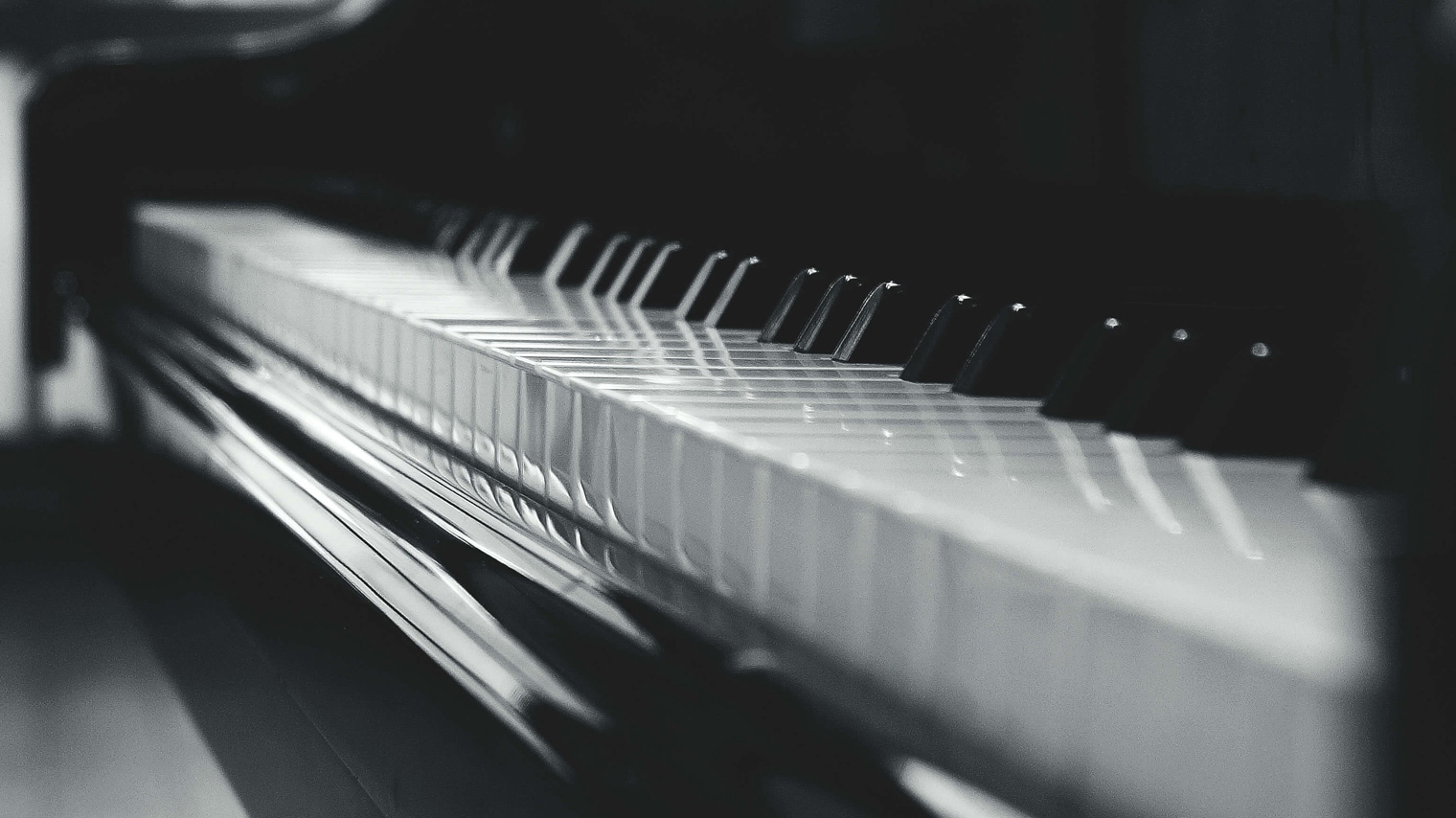 Enjoy the music of Broadway, operetta, and opera at the OperaMuskoka Festival, featuring outstanding professionals from the opera world, as well as talented young singers in the "Stars of Tomorrow" concert.
Rene M. Caisse Memorial Theatre | muskokachautauqua.com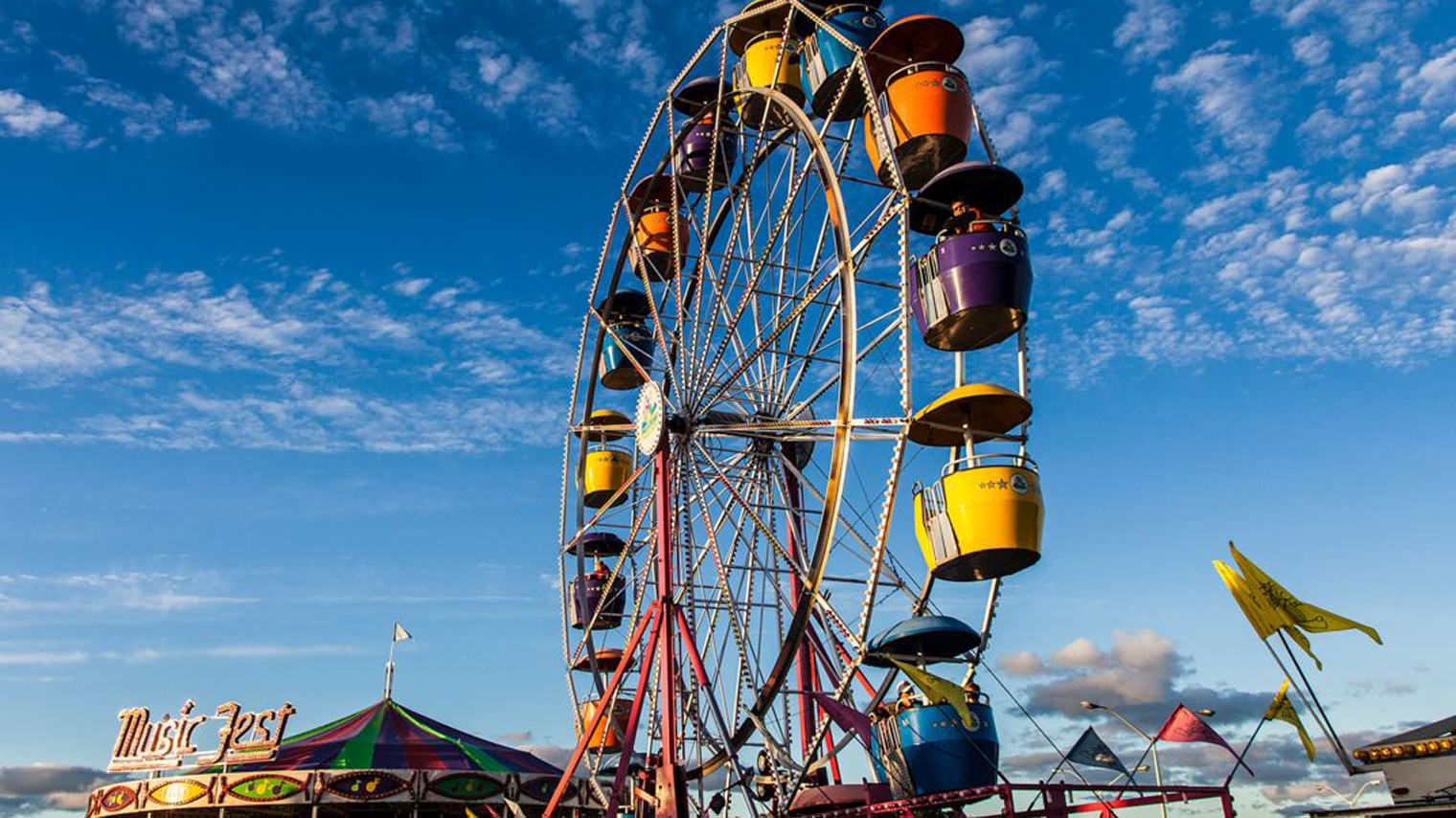 Take part in some old-fashioned, fall-fair fun featuring midway rides, classic carnival games, live animals, petting zoo, interactive exhibits, and of course – awesome food vendors!
JD Lang Park | bracebridgefair.com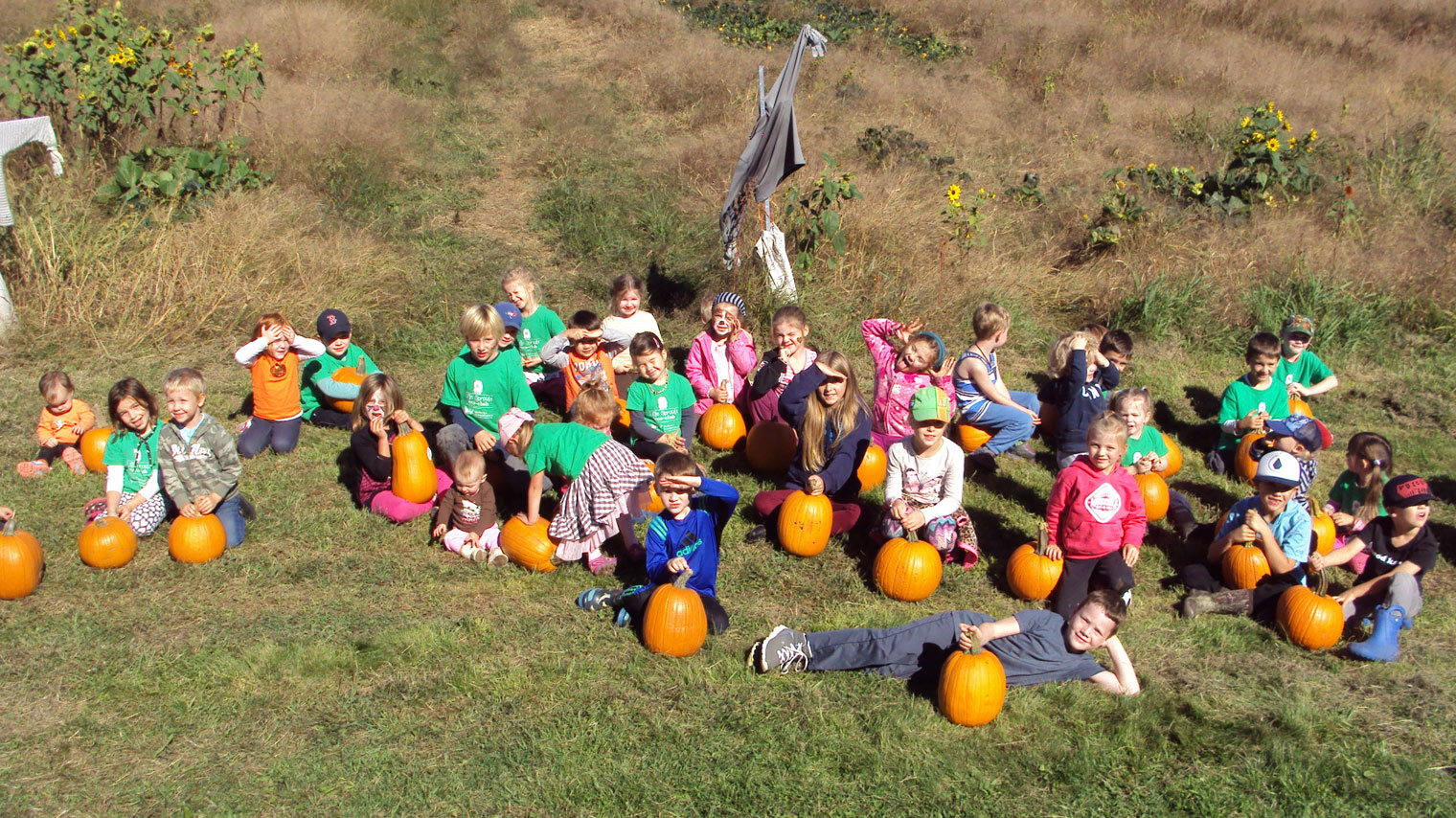 Community Living South Muskoka hosts their annual Harvest Festival, where guests are invited to participate in a variety of family-friendly fall activities! The fun includes pumpkin harvesting, accessible tractor-wagon rides, a fully-accessible playground, a scavenger hunt, face painting, various arts and crafts, a field maze, and so much more.
Morrison Meadows | morrisonmeadows.com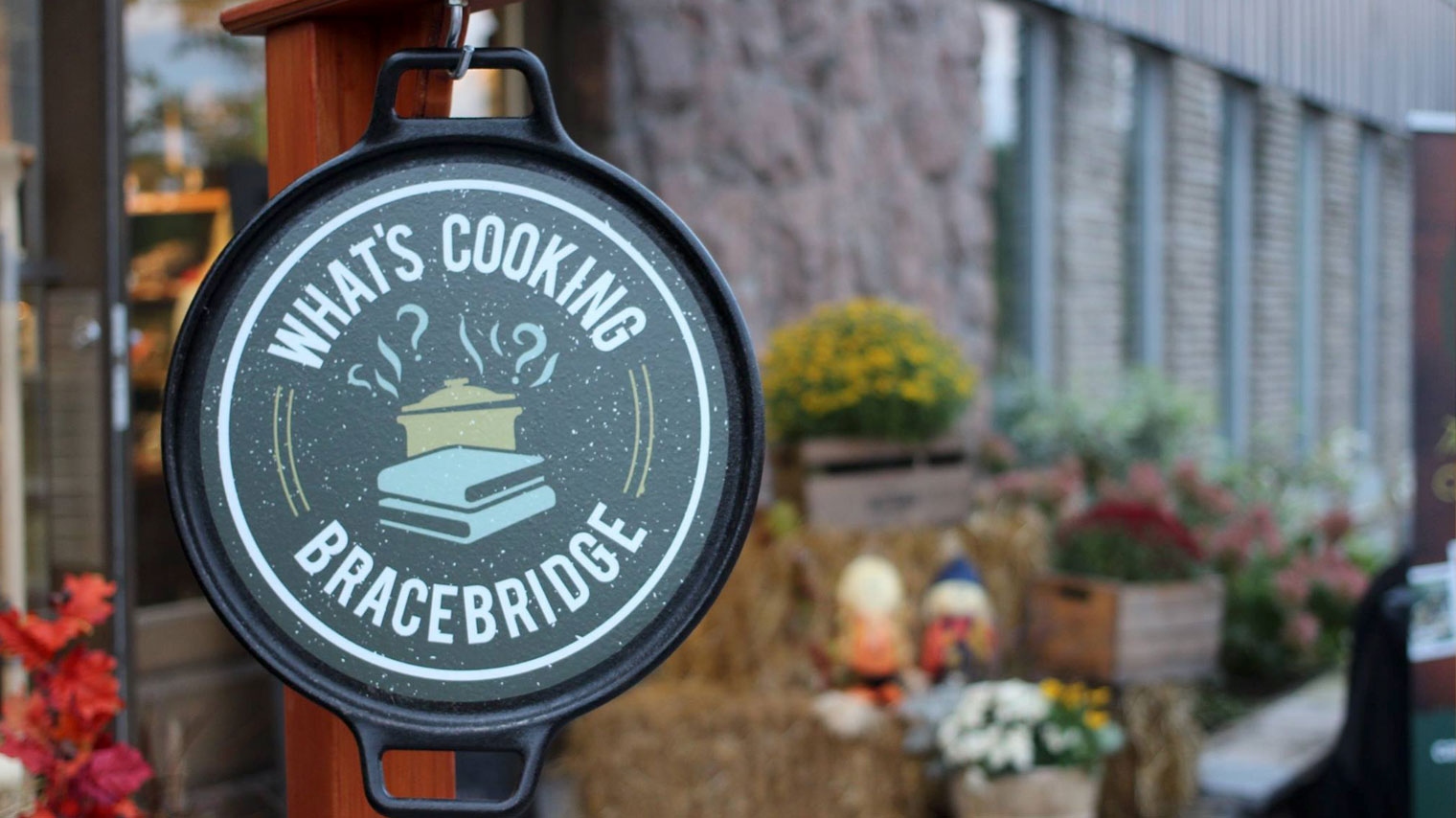 What's Cooking Bracebridge is a weekend-long, culinary event featuring cooking demonstrations, workshops, and more. Awaken your taste buds with foodie fun for every age and skill level.
Various Locations | bracebridge.ca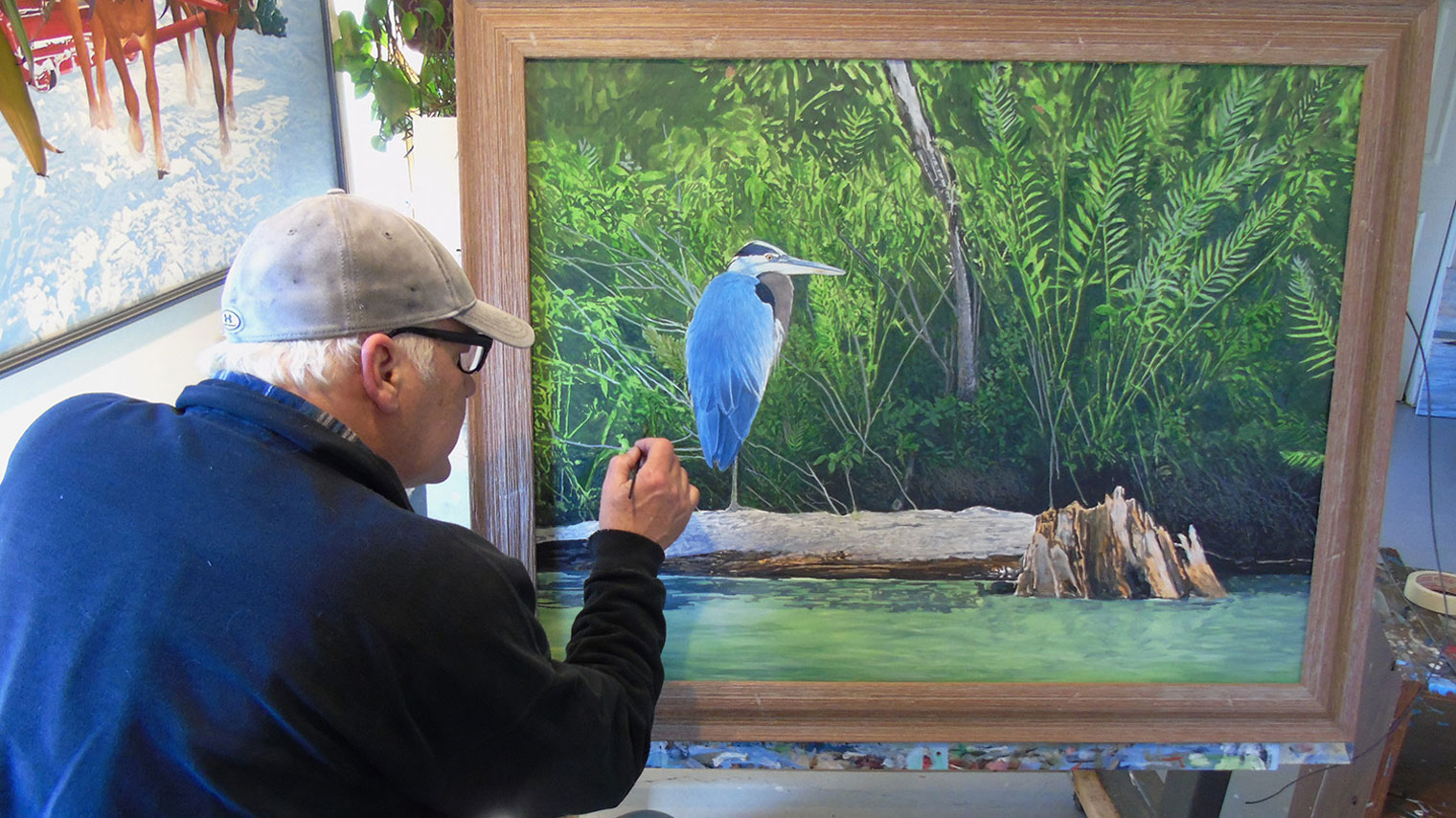 This self-guided tour bridges the gap between artist and patron, allowing visitors into the studio to witness the artistic process firsthand.
Various Locations | muskokaautumnstudiotour.com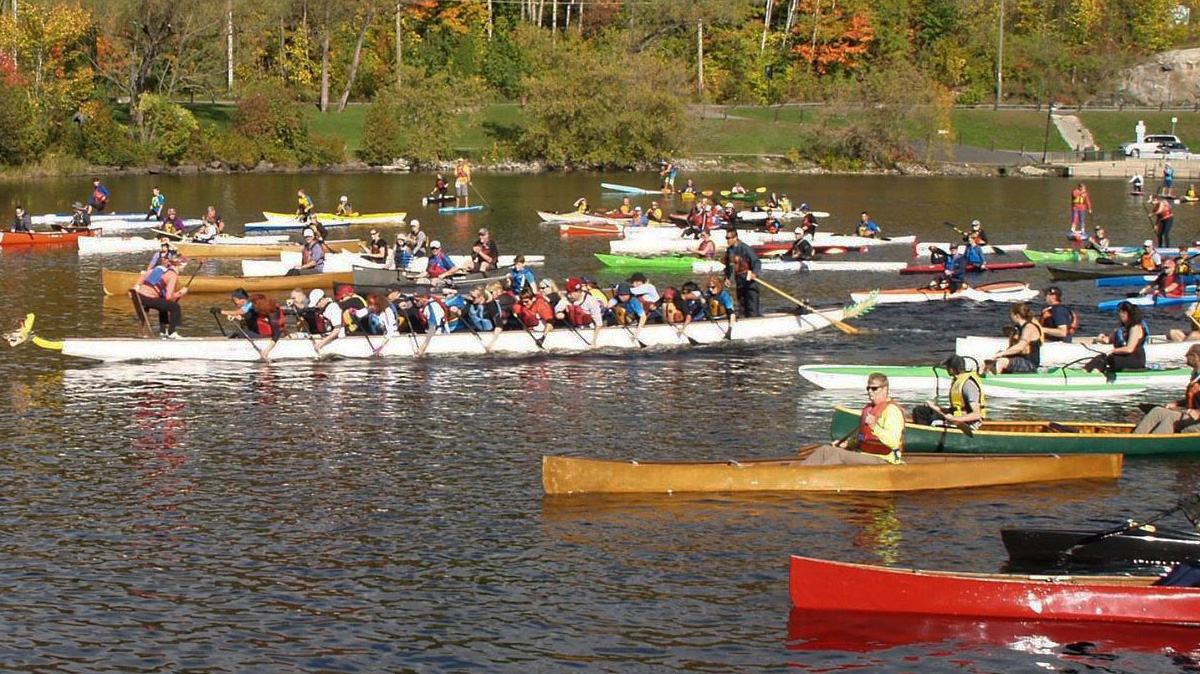 A set of canoe, kayak, and stand-up paddle-board races with distances of 5k, 10k, and 20k. This exciting water-race welcomes all levels of experience and age. Funds raised are donated to groups supporting the Muskoka Watershed Council.
Annie Williams Memorial Park | muskokapaddlingexperience.com
Stay and Play
Make the most of your Muskoka experience and check out our top recommendations for places to stay and perfect getaway packages.
Content produced in partnership between Muskoka Tourism, the Town of Bracebridge and the government of Ontario