From arrival to departure, gourmet dining at Bartlett Lodge is an experience to be shared over and over again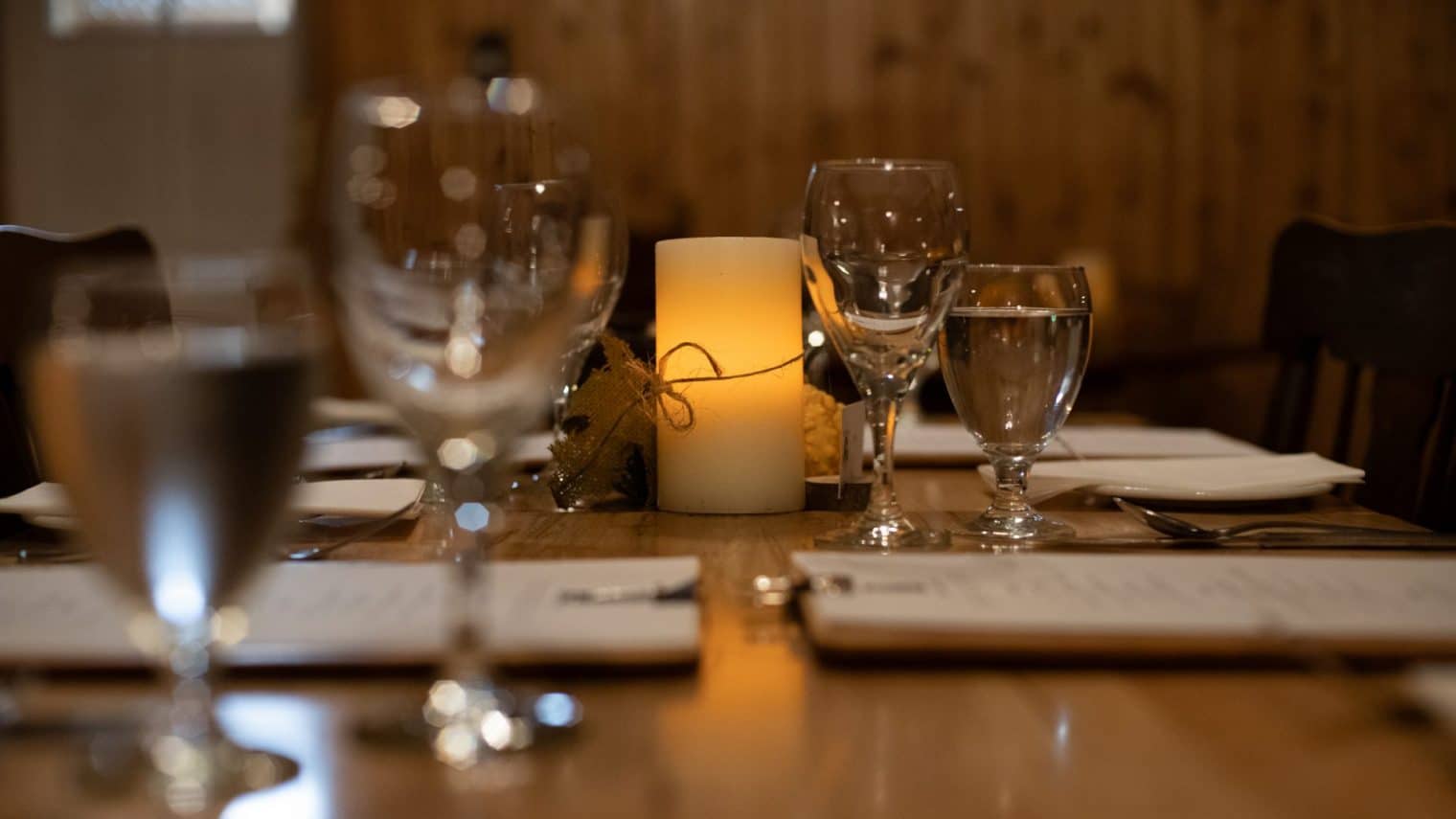 What do you get when you combine the captivating cuisine of Bartlett Lodge with the rugged wilderness of Algonquin Park? Why, the perfect dining experience, of course!
For most dinners, it's love-at-first-sight as soon as they set foot in the Bartlett Lodge dining room. Renowned for its casual elegance, the fine rustic decor of the dining room is cozy and unpretentious, but also immerses you in the rich history and natural beauty of the Park. Take this all in as you sit back and relax, knowing that every detail will be expertly attended to by their superb staff.
Arrival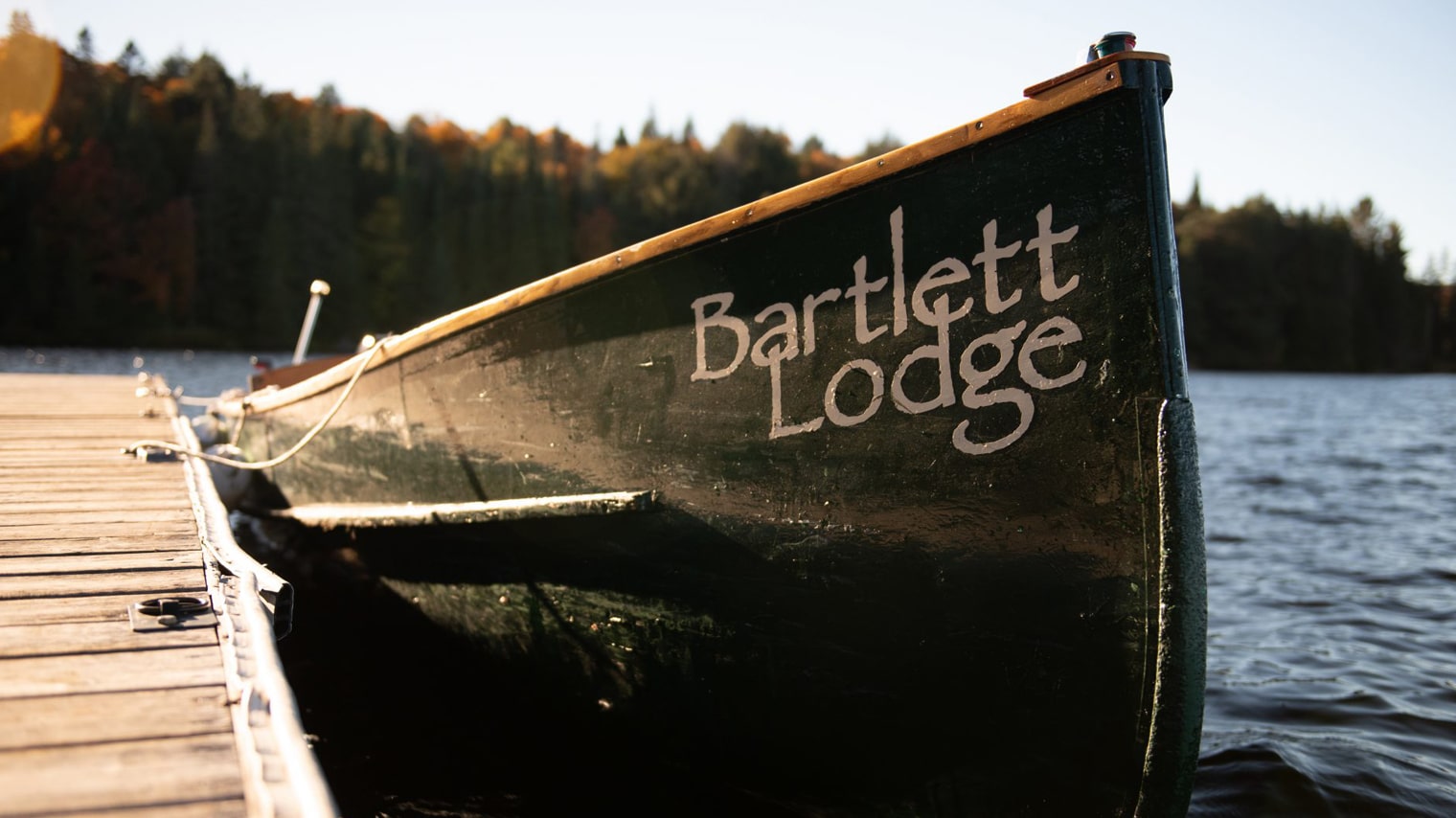 Riding the waterways of Algonquin Park is a must-do Muskoka adventure. Now, thanks to the Bartlett Lodge water taxi, you can enjoy those gentle waves as you make your way to a dazzling dining experience.
Once you arrive at the Cache Lake landing, you simply call the Lodge's direct phone line to notify them, and they will whisk you away in their antique freighter canoe or their solar-powered pontoon boat.
Fine Dining in Algonquin Park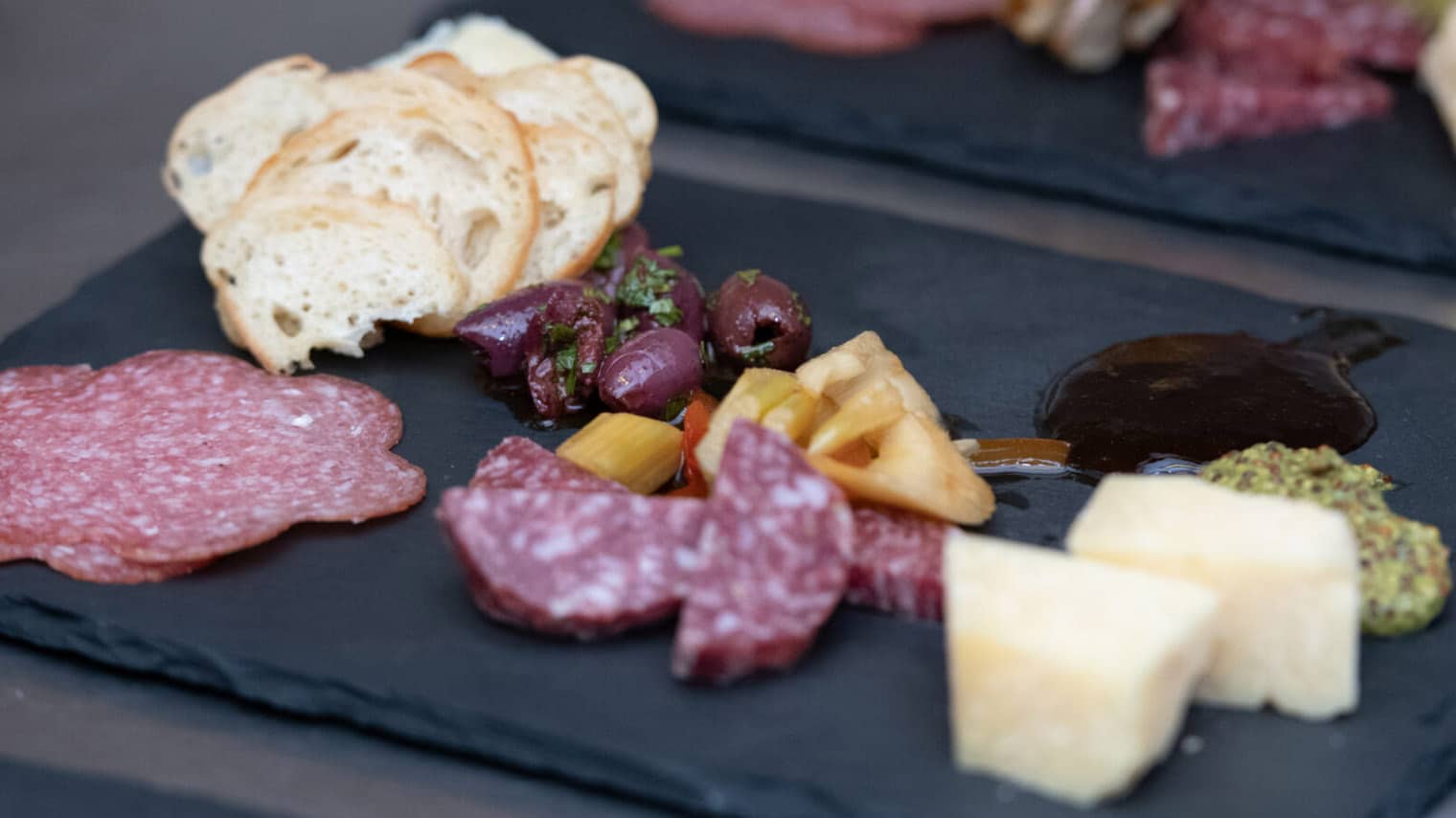 Dining at Bartlett Lodge is absolutely a not-to-be-missed evening for cottagers, visitors, and residents of the area alike! Guided by their philosophy of sustainable farming and prioritized local sourcing, Chef Sam Robertson and his talented culinary team diligently prepare phenomenal four-course meals that will absolutely blow you away.
Wondering what bodacious bites they have on offer? A popular dish is their 6-oz tenderloin, served with rustic garlic mashed potatoes, seasonal veggies, and a red wine beef jus. However, their signature dish (which has been on their menu for over a decade) is a delectable dessert – phyllo wrapped cheesecake with Jack Daniels caramel sauce – that is definitely a must-try.
And, there's something for everyone, because they make a very conscious effort to include options that suit a variety of diets including vegan, gluten-free, vegetarian, dairy free, and pescatarian.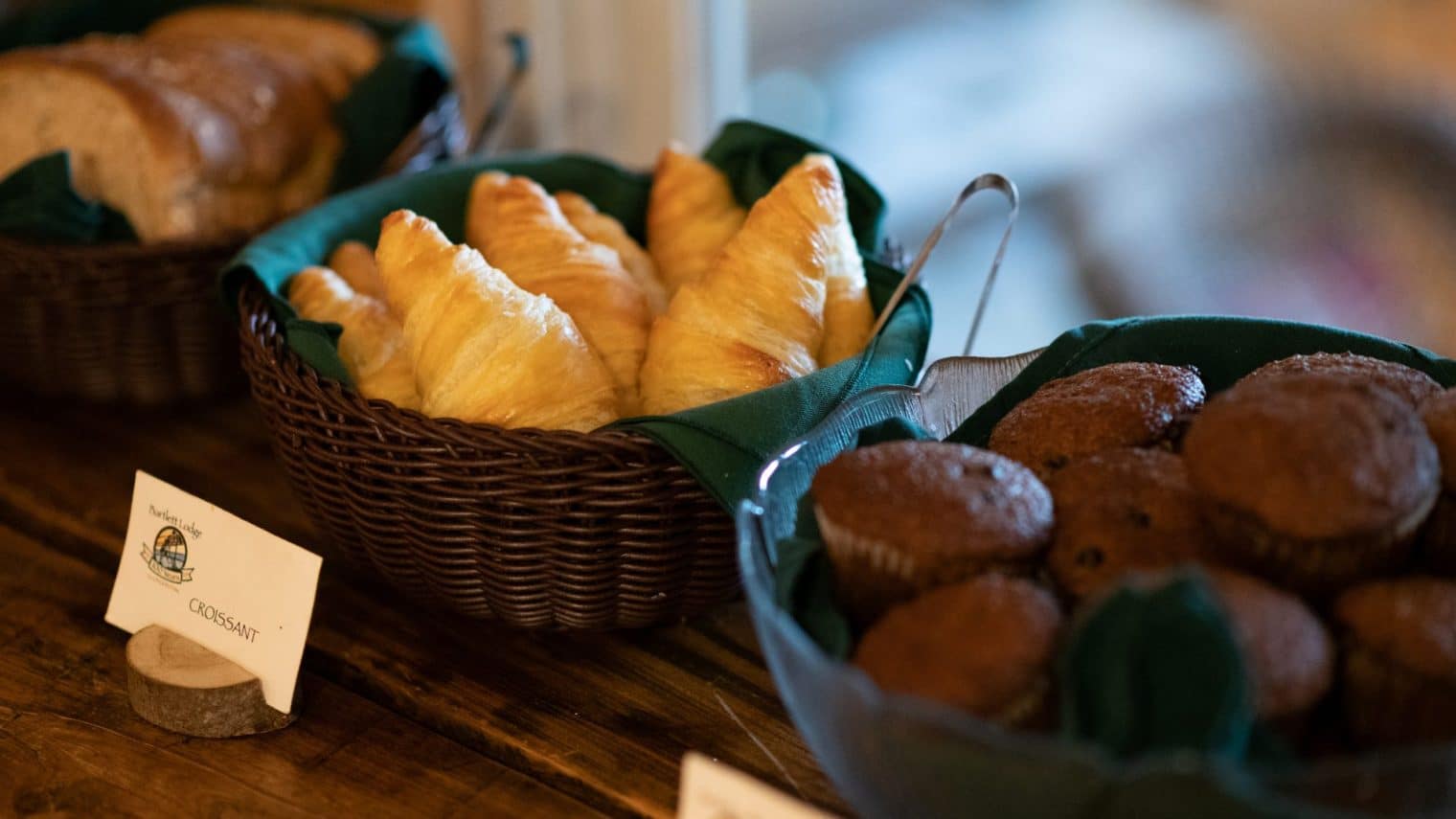 This year, the kitchen is particularly excited to welcome back Ell Rizk, whose plating and dessert skills have got them quite excited – blueberry pannacotta, coconut pound cake trifle, and a 'broken' s'more dessert are just some of their amazing offerings.
Some recommendations – their menus change frequently, so keep your eyes open for their latest additions, and they aren't licensed, so you're invited to bring along your own bottle of wine to dine with (no corkage fee).
For more information and to make a reservation, visit their website
Special Event Dinners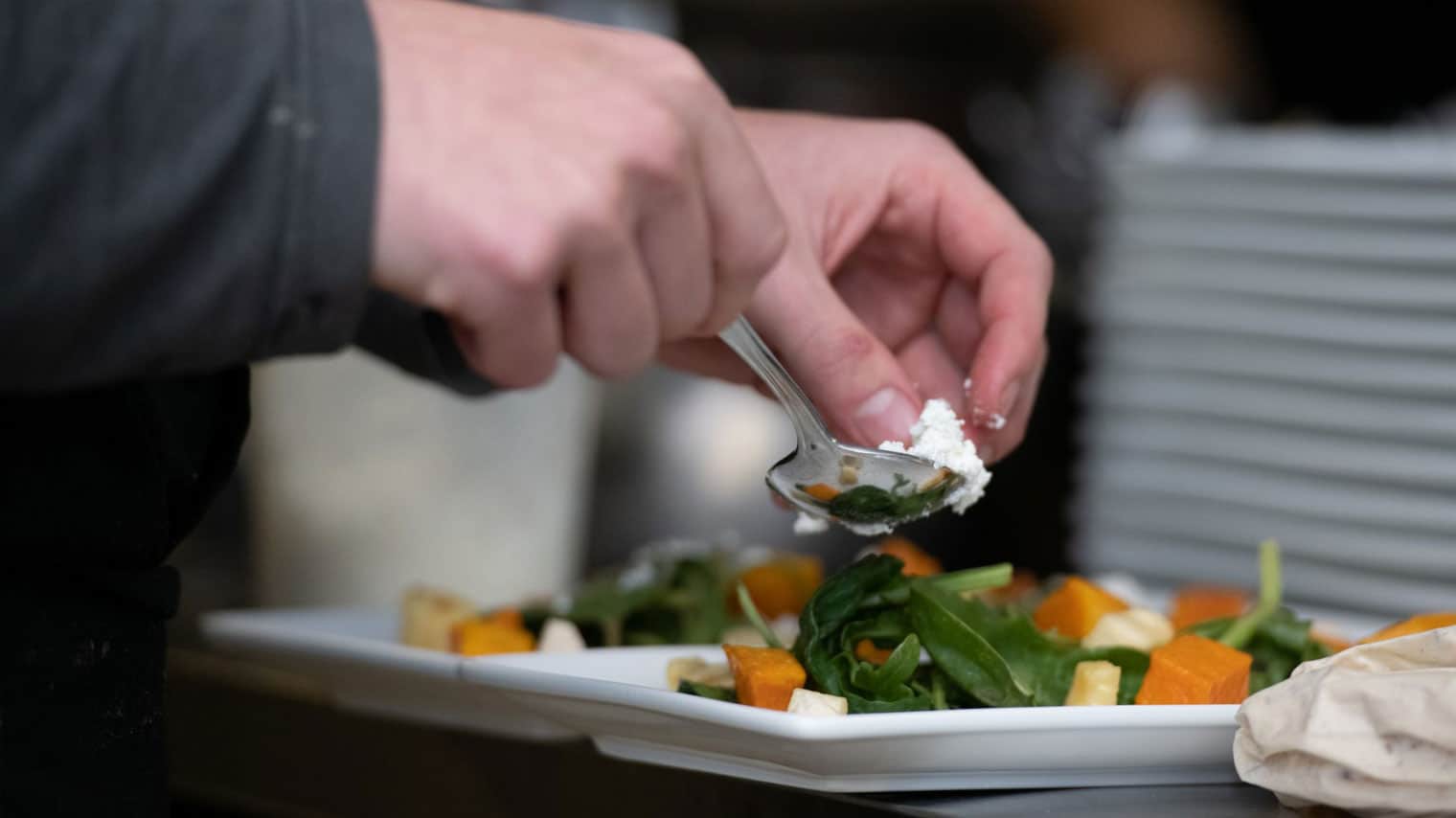 But wait, there's more! Bartlett Lodge also hosts several Special Event Dinners, including…
Brewmaster Dinner with Will Garrett of Muskoka Brewery – July 27 – A 5-course dinner paired with beer samples from Muskoka Brewery. Both the chef (Sam Robertson) and the brewer (Will Garrett) will explain their offerings and parings for each course.
Wild Game and Foraged Foods Dinner – August 17 – Bartlett Lodge Sous Chef Robert Huff shows off his culinary skills, preparing a 5-course dinner menu for guests using game meats and locally foraged food.
Fish and Seafood Dinner – September 7 – Alumni Chef David Fortune is returning to the Bartlett Lodge kitchen to create a 5-course dinner highlighting the best in fish and seafood.
Brewmaster Dinner with Sam Corbeil of Sawdust City Brewery – October 19 – Returning for the third year, Sawdust City will be showcasing some of their diverse and creative beer paired with cuisine created by Chef Sam Robertson.
These Special Event Dinners are always a hit, so reservations for these dates are highly recommended. To reserve, call 1 866 614 5355.
Stay & Play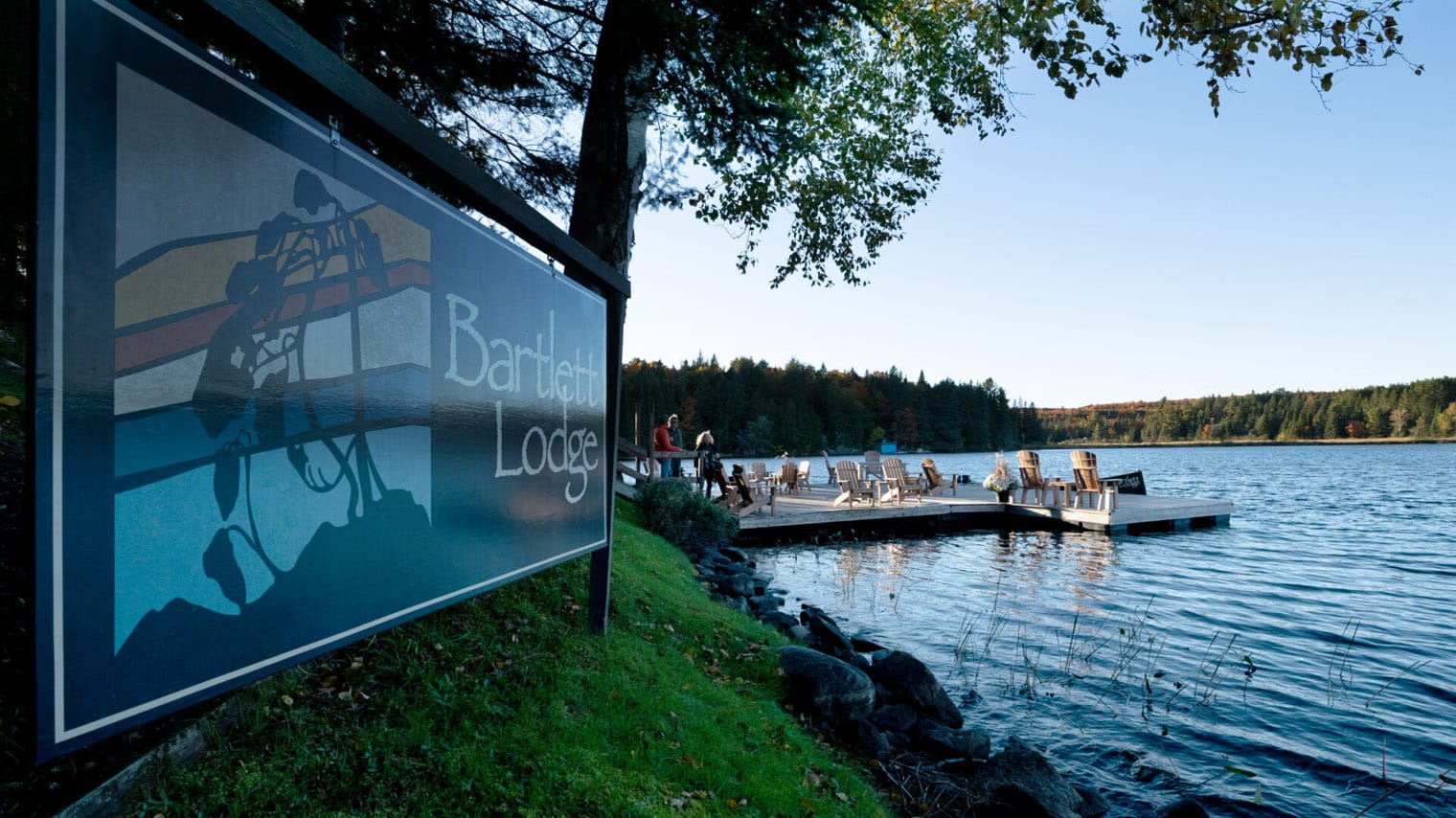 For centuries, visitors to Algonquin Park have been amazed by its starry nights, stunning natural vistas, diverse wildlife, and multitude of rugged shorelines. And, sure, you could go full adventure mode and pair all that beauty with a campsite cookout, or you could combine it with the ultimate foodie adventure thanks to Bartlett Lodge's Wilderness Gourmet Delight Package.
Available May through October, this two-night package includes a four-course gourmet dinner for two both nights in the Lodge's dining room, accompanied by a bottle of Ontario VQA wine each evening. The package also includes continental buffet and hot breakfast, as well as a Charcuterie lunch for two, served in the Guest Lounge or brought to your private cabin.
For more information, visit their website