There is no place on earth quite like Georgian Bay. Windswept pines, extraordinary granite rock and clear blue water come together to create a one of a kind destination.
A truly special corner of the world, the eastern coast of Georgian Bay is one of only 16 recognized UNESCO Biosphere Reserves in Canada. The unique geography and geology support a variety of rare species, with habitats ranging from open waters to sheltered bays, coastal wetlands to upland forest, and exposed bedrock shores to sand and cobble beaches. This one-of-a-kind ecosystem is as fascinating as it is beautiful.
Characterized by the remarkable granite sculpted shorelines, Georgian Bay is home to the 30,000 Islands, the world's largest freshwater archipelago. One of Canada's most iconic destinations, a visit to Georgian Bay's 30,000 Islands should definitely be a priority for your adventure bucket list.
One of the most popular islands is Beausoleil Island, part of Georgian Bay Islands National Park. If you don't own a boat but still want to explore this incredible part of the world, taking the DayTripper to Georgian Bay Islands National Park is a great alternative. The island makes adventure easy, with a shuttle service to take you to great hiking, biking, swimming, picnicking, camping and more.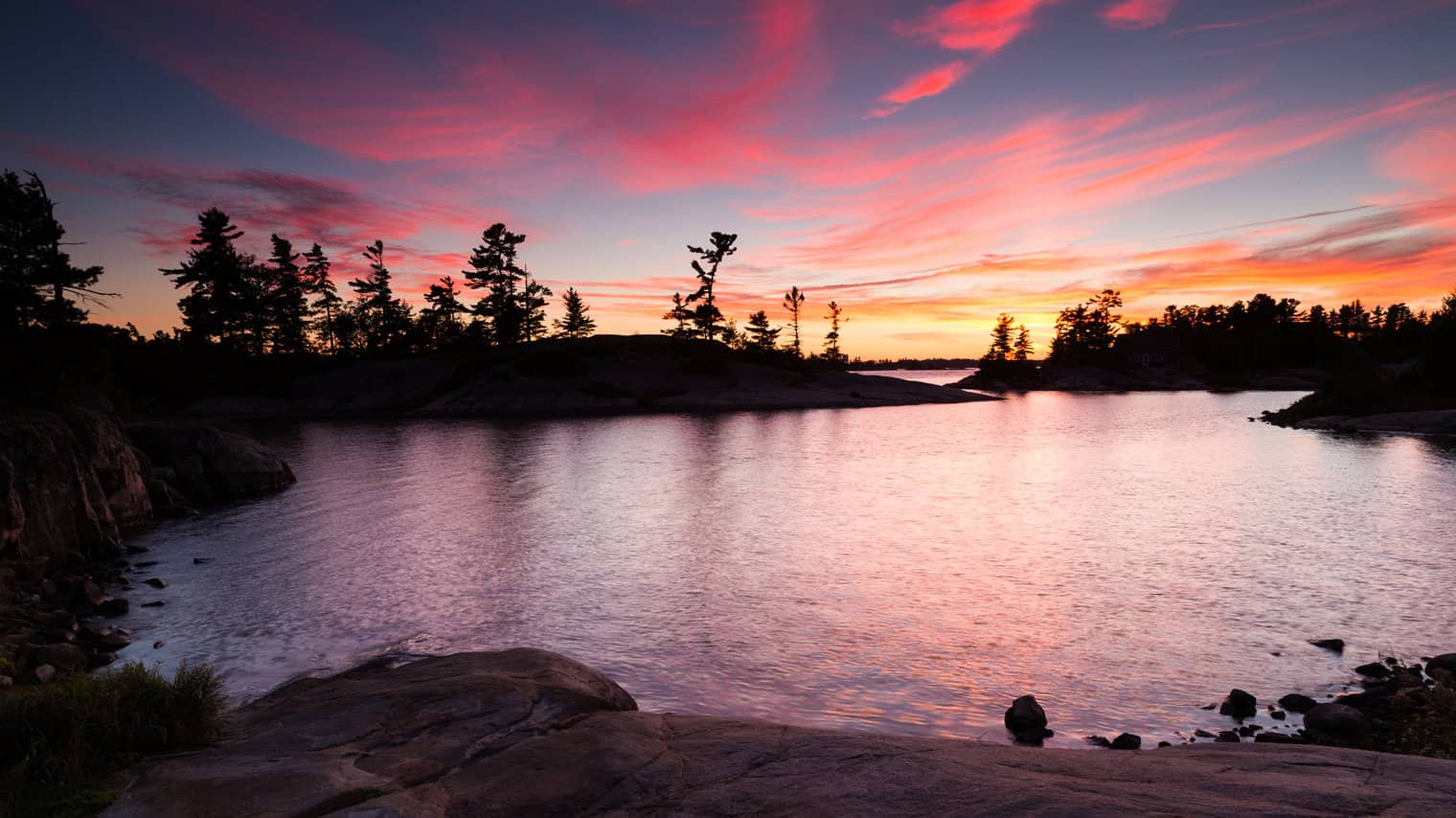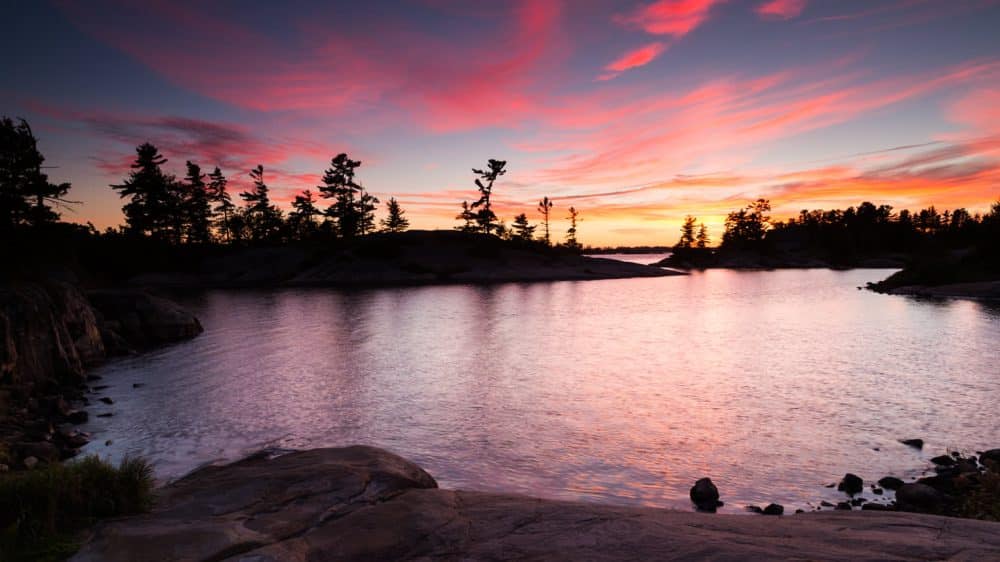 One way to experience this beautiful part of the world is aboard a public boat cruise. There are two boat cruises that explore the 30,000 Islands; The Miss Midland and the Island Queen Cruise, both offering cruises daily until Thanksgiving. Another way to experience Georgian Bay is on an aerial sightseeing tour. Georgian Bay Airways offers aerial sightseeing tours of the area, and are a definite must for adventure seekers wanting to see this pristine landscape from a whole new vantage point.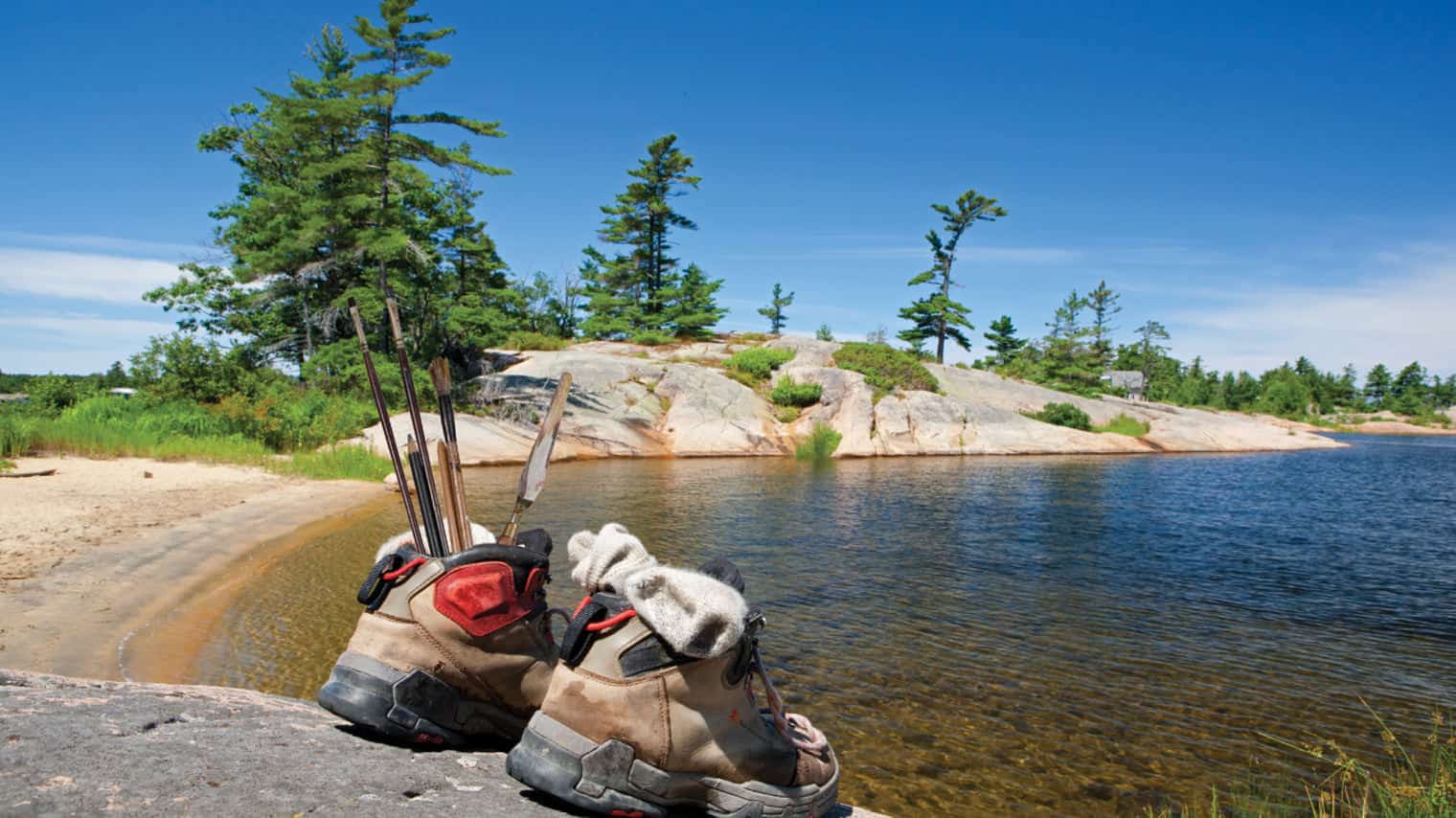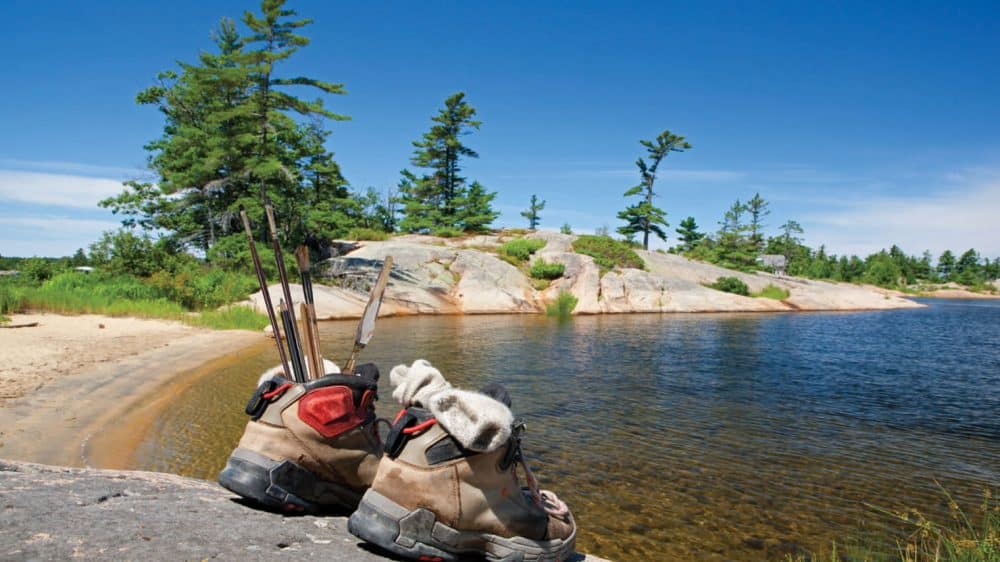 Georgian Bay's iconic landscape was well documented by some of Canada's most famous artists including Tom Thomson and the Group of Seven. Southeast Wooded Pine Island was one of the popular spots frequented by the Group of Seven, and is made available to the public to visit and enjoy by the Georgian Bay Land Trust, a not-for-profit dedicated to protecting the wilderness of this unique archipelago ecosystem. In a short 25 years the Trust has successfully protected 50 wilderness preserves.  If you would like to make a donation to the Georgian Bay Land Trust to help them continue their mission of preserving Canada's iconic wild places, click here.
Start planning a fall getaway to Georgian Bay