Explore the Gateway to Muskoka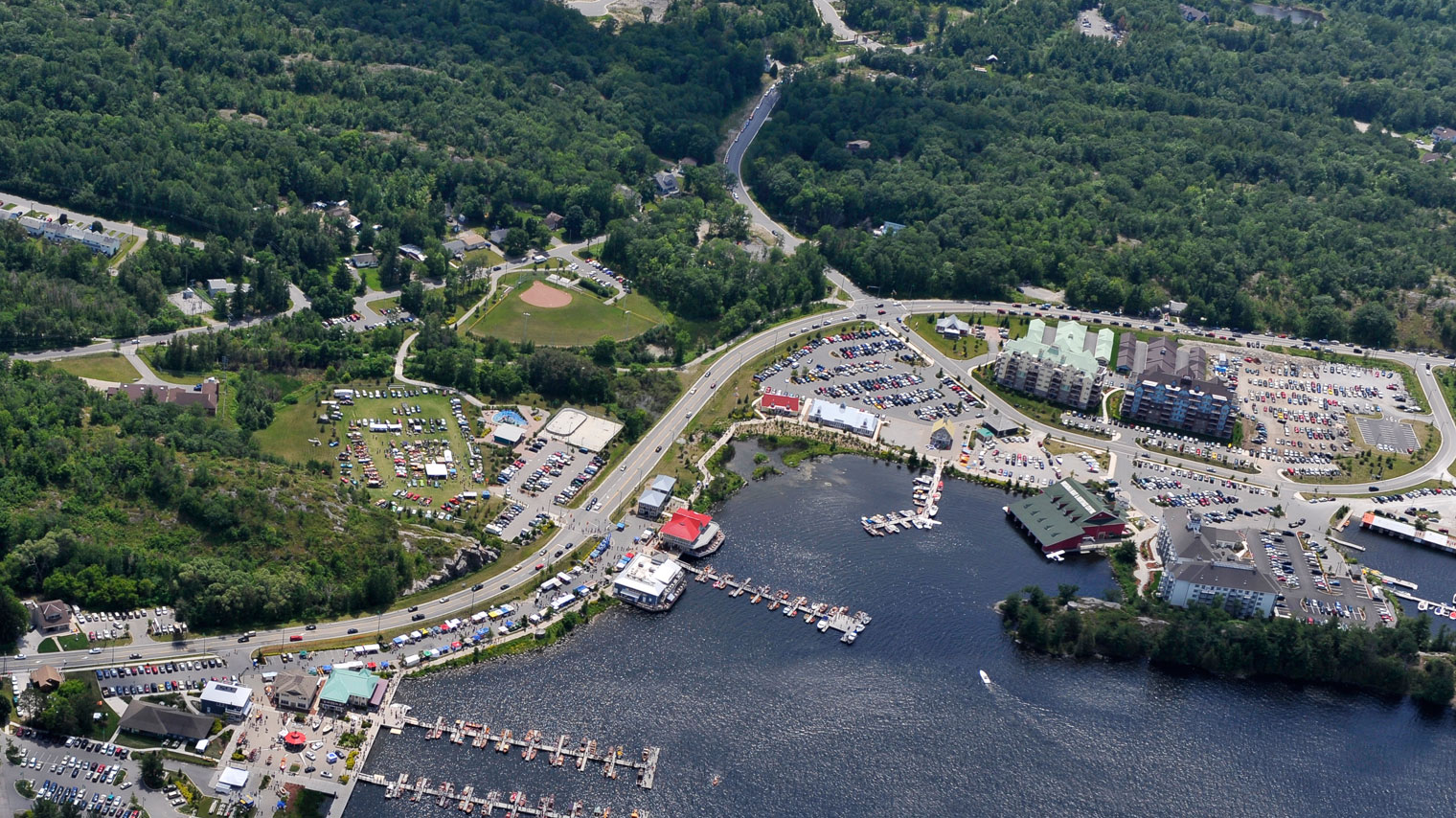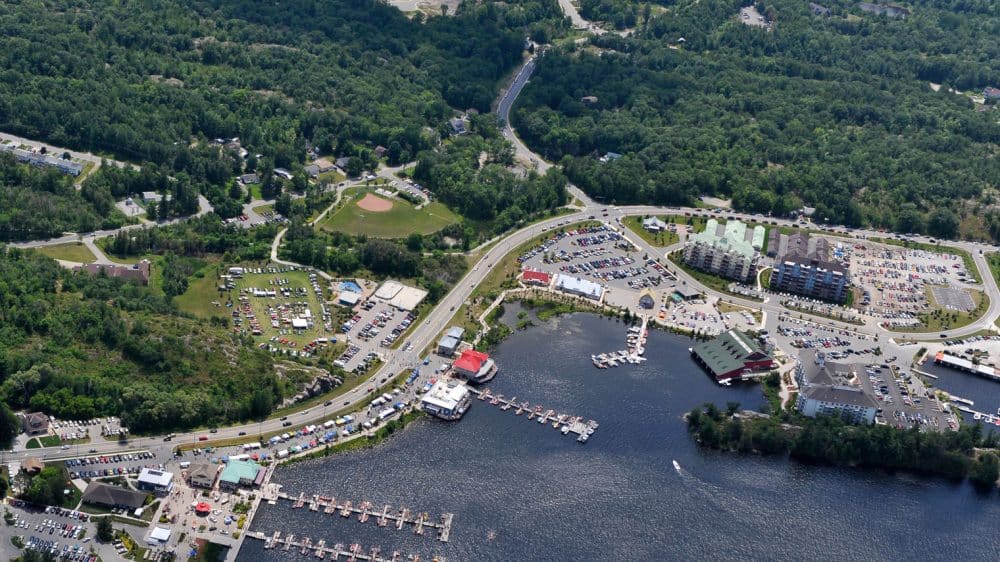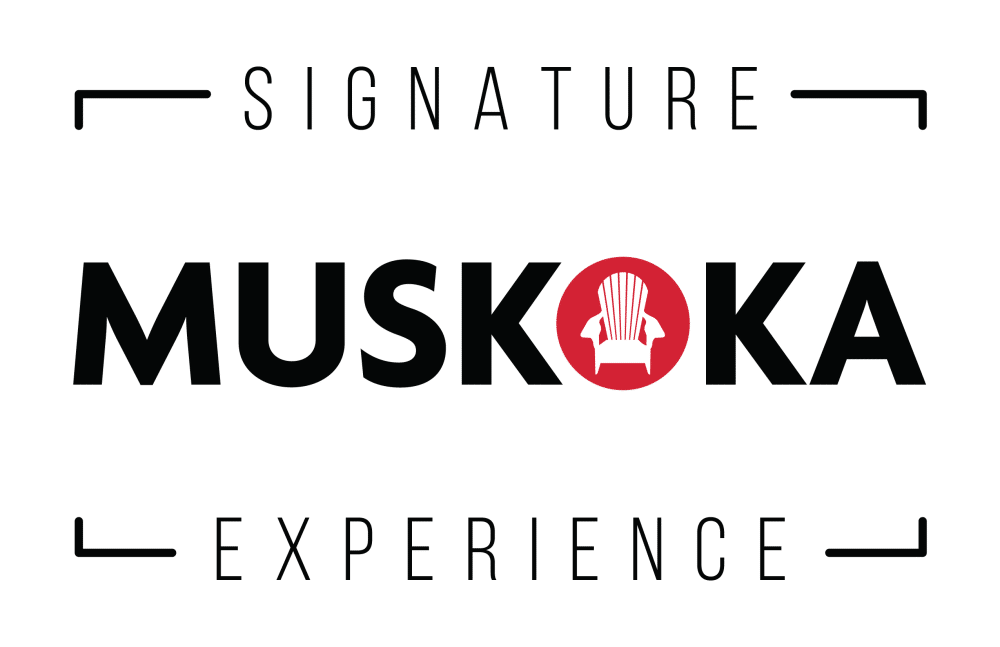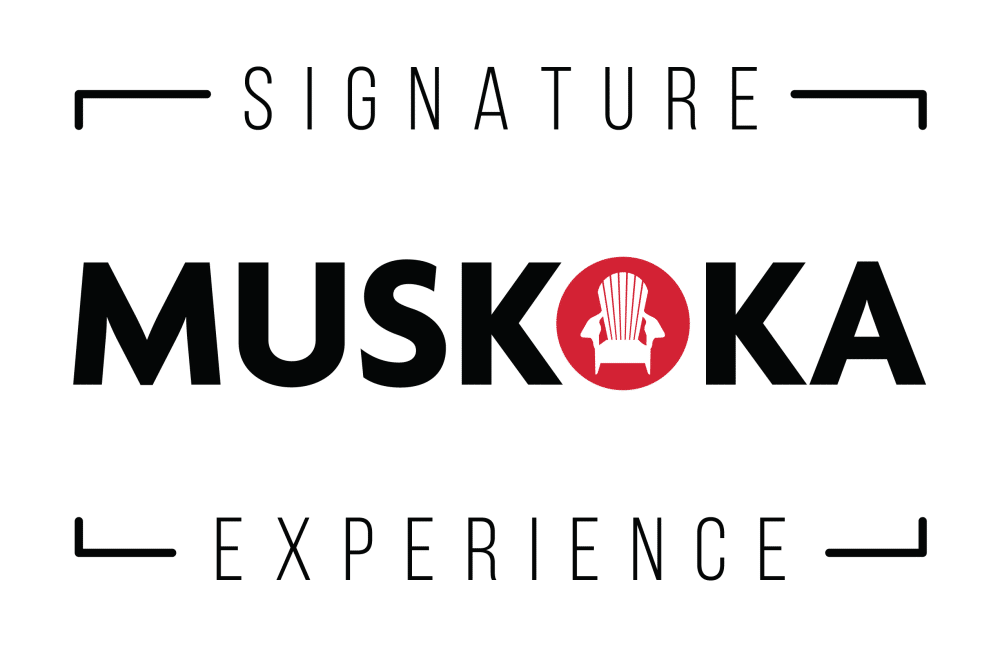 Exploring Gravenhurst is part of the Muskoka Signature Experience Collection, a collection of Muskoka's must-do experiences!
With its natural beauty, small-town charm, and countless experiences, Gravenhurst truly has it all. Stroll along the boardwalk at the Muskoka Wharf or spend an afternoon on one of the town's many hiking trails. Support local and visit one of the artisan vendors at the Shipyards. Or, dine at a waterfront restaurant and savour both the stunning views and mouth-watering meals. And the best part? As the gateway to Muskoka, Gravenhurst offers picturesque Muskoka scenery and calming cottage-country vibes without the need for a long drive.
Stroll in Gravenhurst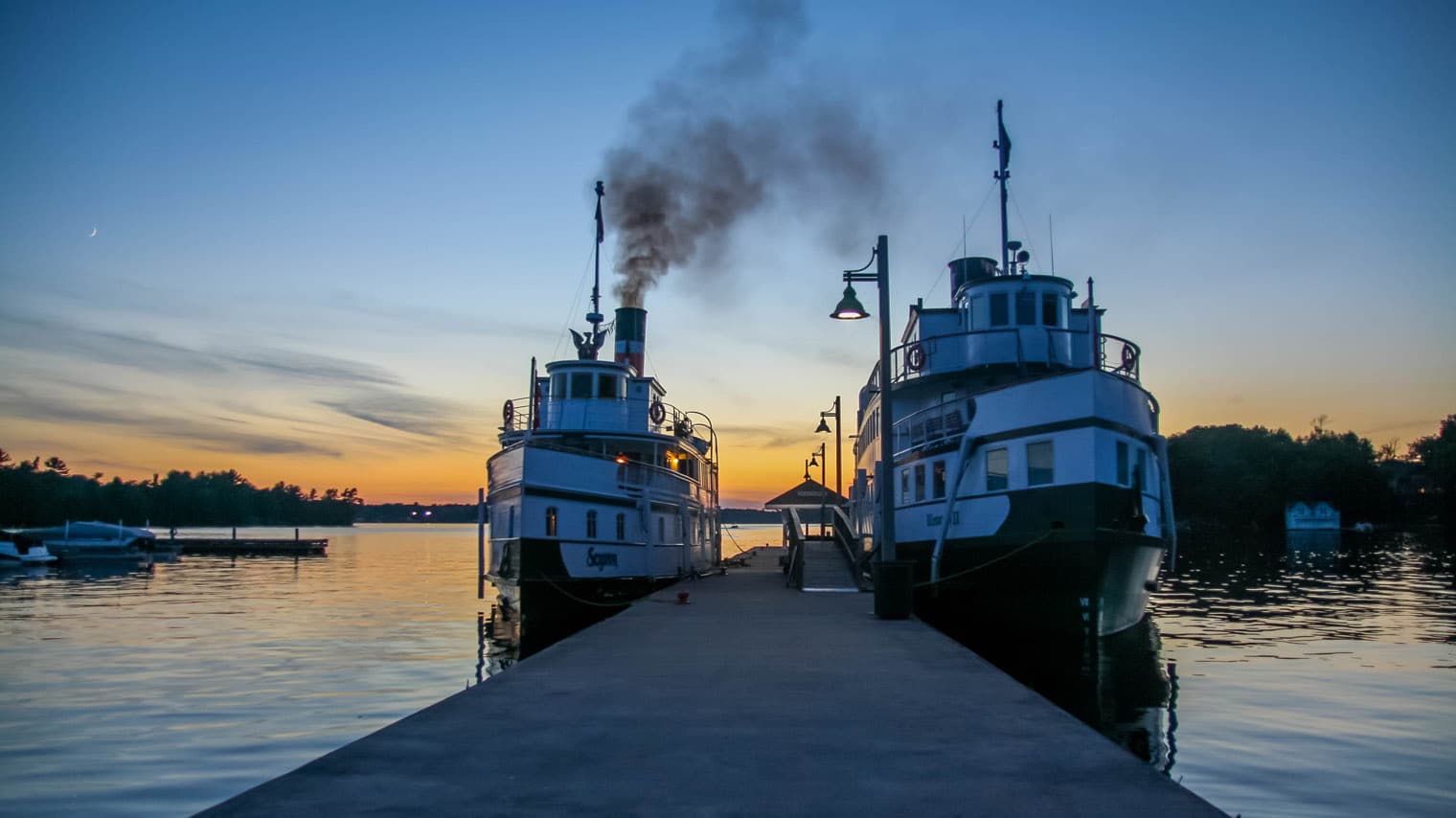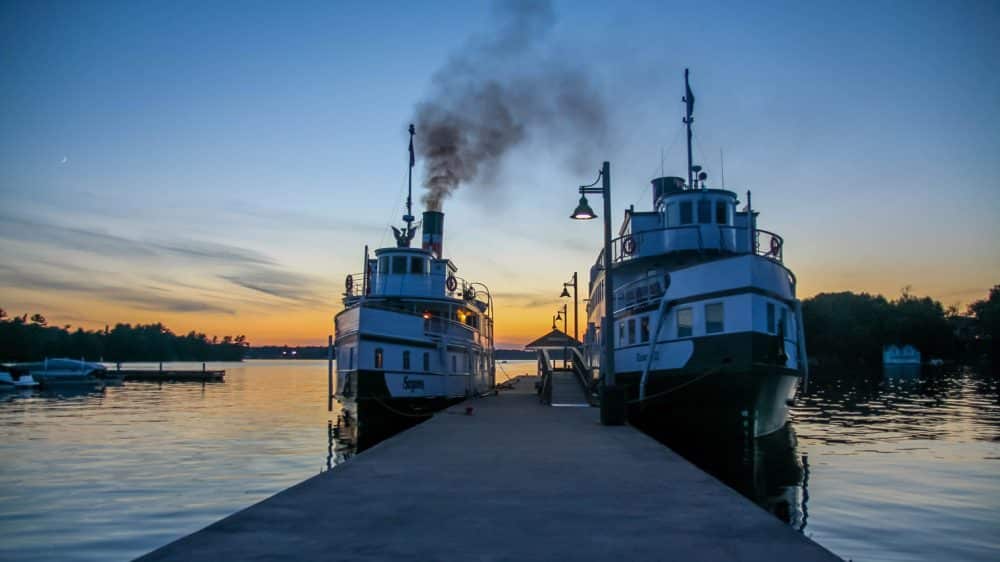 The Town of Gravenhurst maintains over 35 kilometres of well-kept walking and hiking trails. With several different trails, ranging from easy to challenging, from boardwalk to rugged Canadian Shield rock, you'll be sure to find one to suit your interests and abilities.
A stroll along the Muskoka boardwalk at the Muskoka Wharf is the perfect choice for a leisurely walk. At over 2000 feet, this stroller-friendly path makes for a relaxing jaunt along the waterfront. The boardwalk connects to the Peninsula Trail, a short, mulch-based pathway that winds around the scenic Muskoka Bay. If the crimson fall leaves don't already add enough seasonal flair, we recommend stopping in at the Wheelhouse Cafe to pick up a delicious, seasonal drink to sip on your walk.
At 2 kilometres, the Hahne Farm Trail is slightly more challenging and is considered a 'near-urban' route. It crosses through hard and softwood forests and includes an impressive ridge view.
Finally, the Cooper's Falls section of the Trans-Canada trail is 8 kilometres of rugged, hiking bliss for those wanting something challenging. Traveling past beaver ponds, deer habitats, and nesting grounds for birds, the trailhead can be accessed from Muskoka District Road 6 and is sure to delight avid hikers.
For more information, visit their website
Shop at the Trendy Muskoka Wharf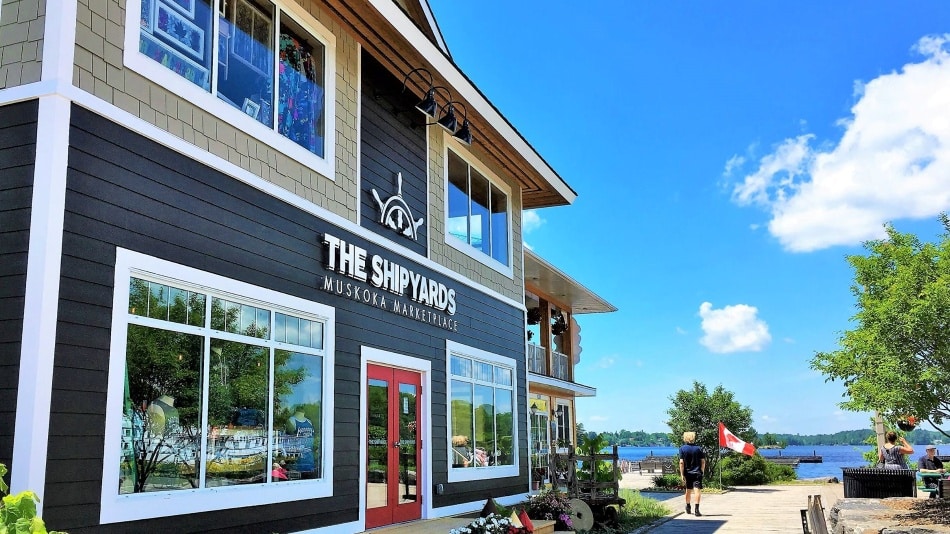 Just steps away from the stunning Lake Muskoka, the Muskoka Shipyards at the Muskoka Wharf offers a truly unique retail experience. With its many artisan vendors specializing in quality, hand-crafted goods, it has the same friendly, local feel that characterizes Muskoka. Several signature merchants on the main floor offer a wide selection of jewelry, apparel, home decor, and gifts. The Gypsy Market Mews specializes in eclectic home decor, including housewares, pillows, and upcycled antiques. Hawk's Nest Jewelry Studio aims to inspire with their delicate, hand-stamped silver pendants, charms, necklaces, and bracelets. At Mildred's Room, you'll find a diverse collection of clothing and one-of-a-kind housewares, including an exclusive line of fashion items that have been adorned with custom digital photography. Finally, don't forget to stop by the Wheelhouse Cafe, Lounge & Wine Bar for a cup of Starbucks coffee, a glass of wine or beer, or a freshly-baked treat to enjoy after shopping.
The Upper Deck on the 2nd floor features over 30 pop-up marketplace vendors. These vendors regularly rotate, providing visitors with a unique shopping experience every time. From original artwork to must-have cottage accessories, you'll be sure to find something special to bring home from one of these delightful shops.
For more information, visit their website
Dining in Gravenhurst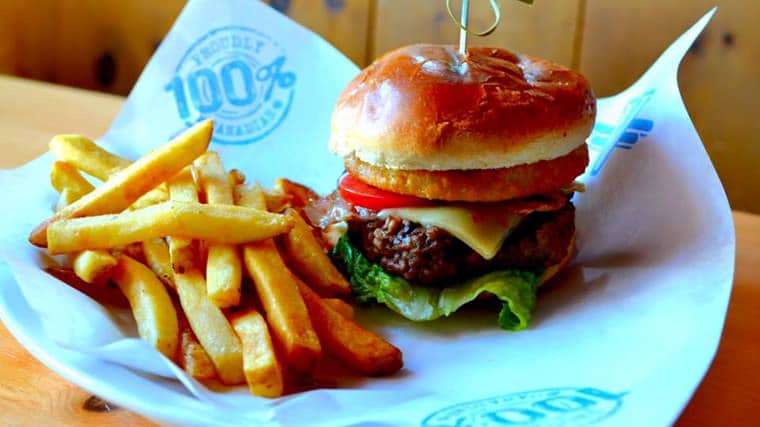 Whether you're looking for a comfortable pub meal with friends, a fine dining experience with a loved one, or a sweet treat, the restaurants and eateries in Gravenhurst offer something for everyone. That said, they all have one thing common – everything is prepared and served with that classic Muskoka combination of local-meets-quality.
The Oar is a cozy choice for casual dining that provides both traditional and vegetarian dishes. Carey's Irish Pub is a relaxing choice that offers tasty chicken wings, cold beer, and other pub favourites. Boston Pizza serves casual pub fare alongside scenic waterfront views.
Dock of the Bay Steak & Seafood Grill offers gourmet meals made with the freshest ingredients and an extensive wine list. Muskoka Bay Resort is a true fine-dining experience with exquisite views and the option to enjoy breakfast, lunch, or dinner.
The delicious variety of sweet and savory baked goods, from apple fritters to hearty sausage rolls, make The Bakery a necessary stop in Gravenhurst if you're looking for fresh baking. Or, head over to the Blue Willow Tea Shop at the Muskoka Wharf for an authentic taste of England (without the need for a flight). Enjoy their traditional high tea, assorted mini scones, lemon-lavender cheesecake, or sticky toffee pudding while taking in the idyllic waterfront views.
For more information, visit their website
Plan your trip to Gravenhurst & the Muskoka Wharf
Fall is the perfect time to visit Gravenhurst, and especially the Muskoka Wharf, to view the brilliant fall colours. That said, with its snow-capped pine trees and frozen lakes, Gravenhurst is also gorgeous as a winter wonderland. Most businesses in Gravenhurst are open year-round, meaning they're also the ideal place to pick up a few early Christmas gifts. The many trails are ideal for fall hiking, but they're also great for snowshoeing and skiing later in the winter season.
For more information on when to visit and admission, visit their website