A 2-year labour of love that artfully brings our history to life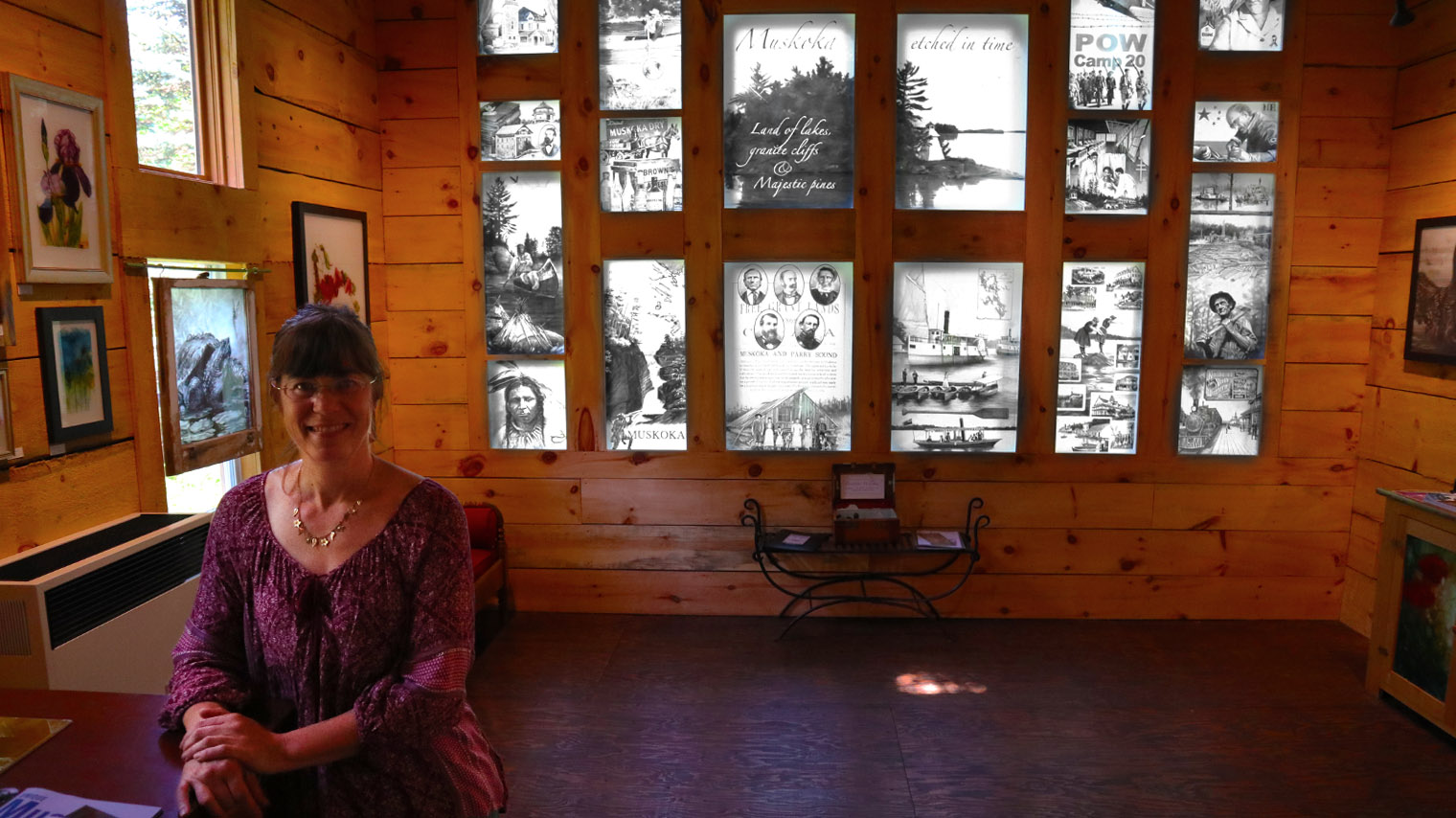 As you head towards the doorway of Bonnie Bews' beautiful, but unassuming studio, it's hard to imagine the stunning installation contained within its walls. Yet, when you step inside, there it stands – looming in front of you, making you feel appropriately small in the face of such artistry and heritage.
Titled Muskoka: Etched in Time, Bews' new, permanent studio exhibit is composed of 24 panels with hand-drawn, charcoal illustrations that span the entirety of the rear wall.
Using the very old European method known as Hinterglas, or reverse glass painting, Bonnie has breathtakingly brought to life a detailed representation of Muskoka's heritage you simply have to see in person to understand its power.
The Exhibit's Origins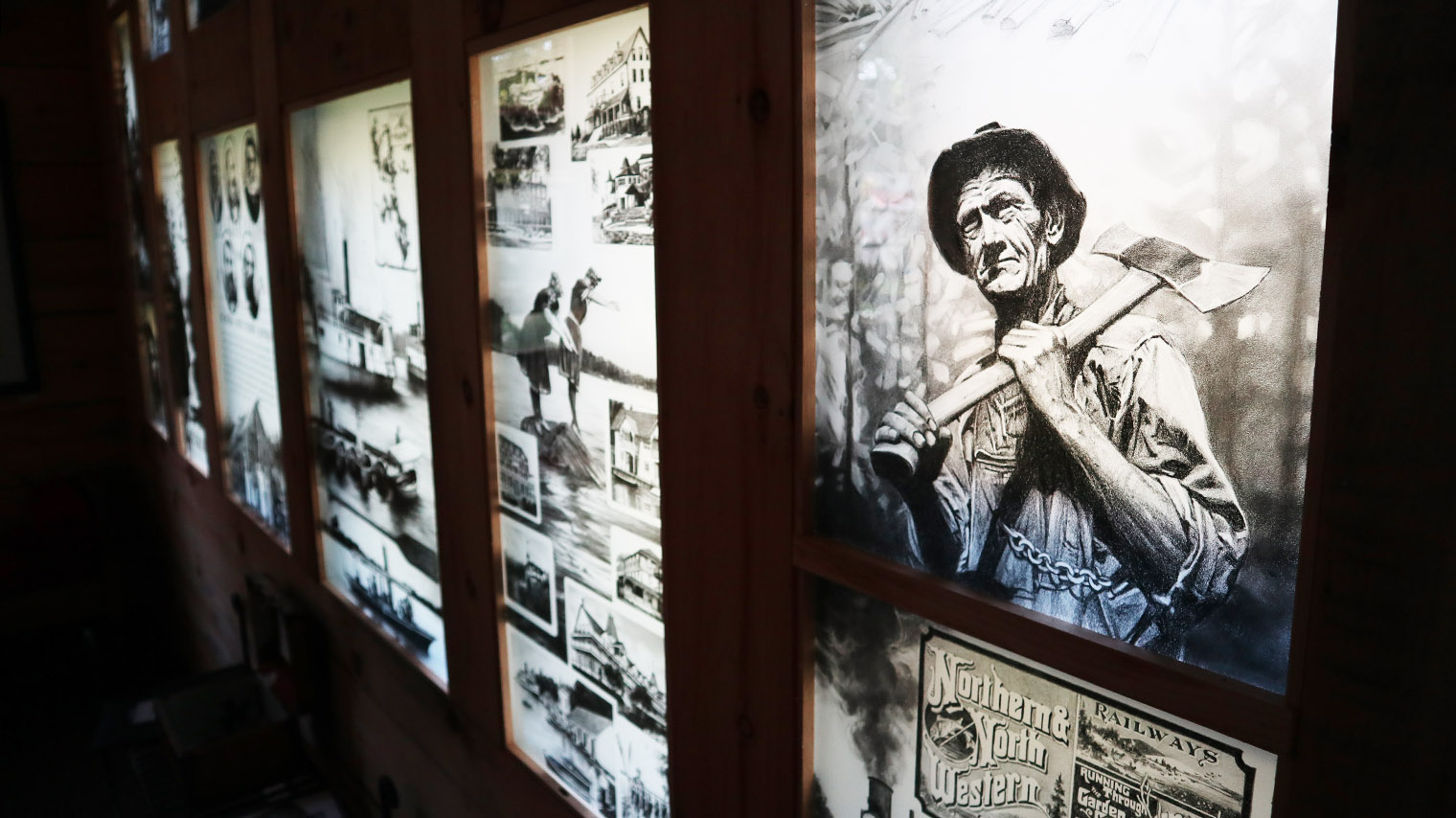 For years Bonnie has wanted to work on a large-scale project like this, so when she moved into her new home and began to find old newspapers in the walls of the old livery/her new studio, the spark of inspiration took her.
It brought about a kind of obsession, she says, and she began to research, research, research. Scouring libraries and online resources, as well as visiting with local history buffs and more, she gained a new appreciation for the depth of Muskoka's heritage and soon the project began to take shape.
Encompassing a large chunk of the past, from as far back as pre-Western settlement and as recently as the 1960s/70s, the panels were consciously not placed in any chronological order. Instead, you see a masterful collage of incongruous but beautifully rendered events and figures that somehow take on an even richer meaning when contrasted against other Muskoka milestones.
Planning Your Visit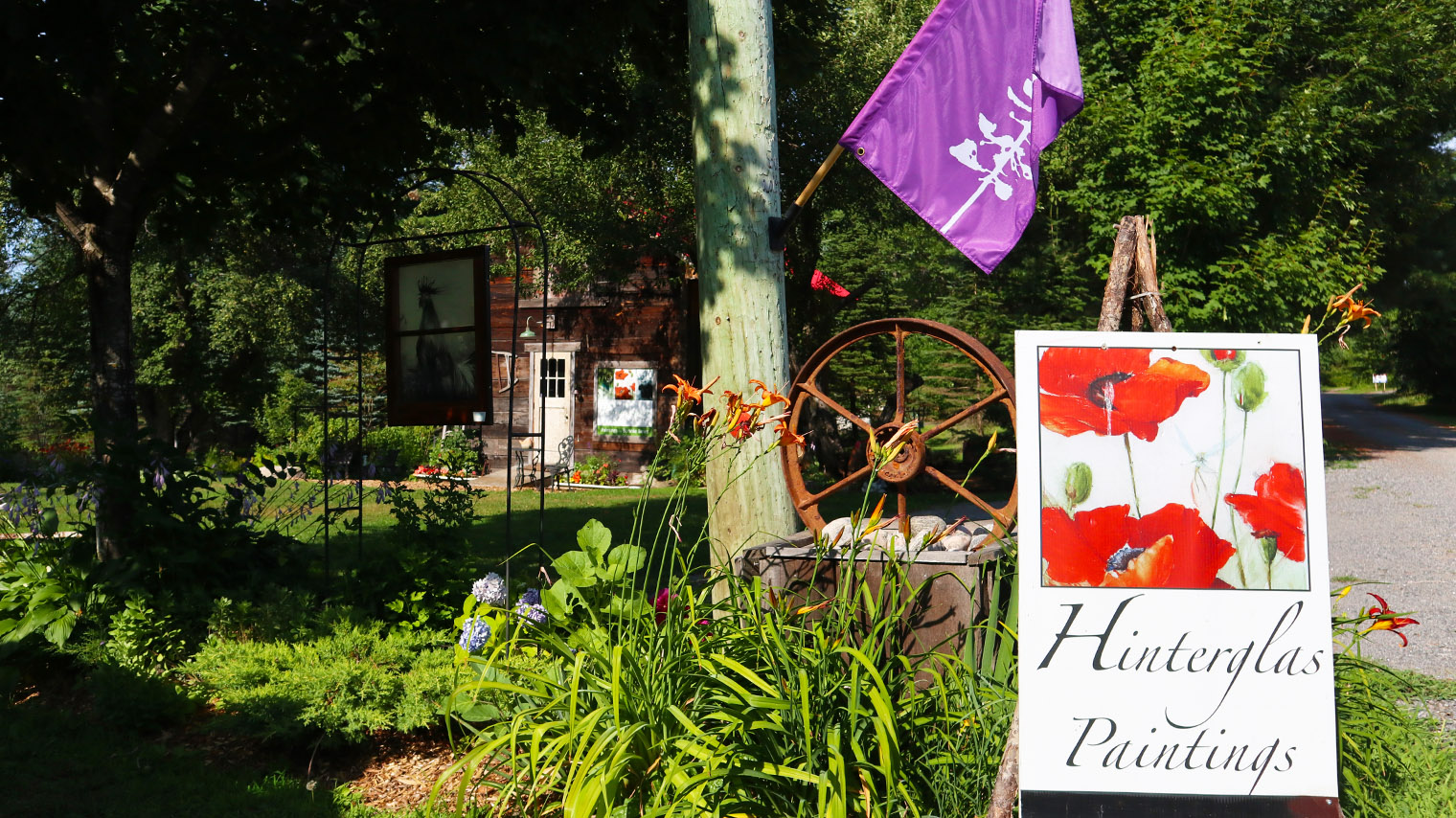 You can see the installation for yourself during Bews' Summer Gallery Hours (July & August), as she's open daily from 10AM to 4:30PM EXCEPT for Wednesdays (as you'll find Bonnie at the Gravenhurst Farmers Market on Wednesdays).
Admission is by donation, so remember to bring something along to show your appreciation for the work.
Tips for Making the Most of Your Visit:
Leave yourself time – although there is a binder nearby filled with historical information and contexts, you'll definitely want to allow yourself enough time to speak with Bonnie in person to hear about the project in her own words. Plus, you'll want time for quiet, unrushed reflection so you can fully revel in the artistry and heritage on display.
Take in some titillating trivia – definitely do not skip looking through the binder, though, especially because Bonnie has included fun tidbits of information throughout – for instance, did you know "Go Home Lake" was named because it marked the spot in the delivery process for the loggers that they could return home?
Let inspiration take you – Bonnie highly recommends (and we agree) that you open yourself up to inspiration from the exhibit and let it guide you to other Muskoka must-visit spots. Interested in learning more about the history represented? Visit one of Muskoka's amazing museums or heritage sites! Inspired by the artwork? Visit some other studios to see some other phenomenal artists working in Muskoka!
Reflection & What's Next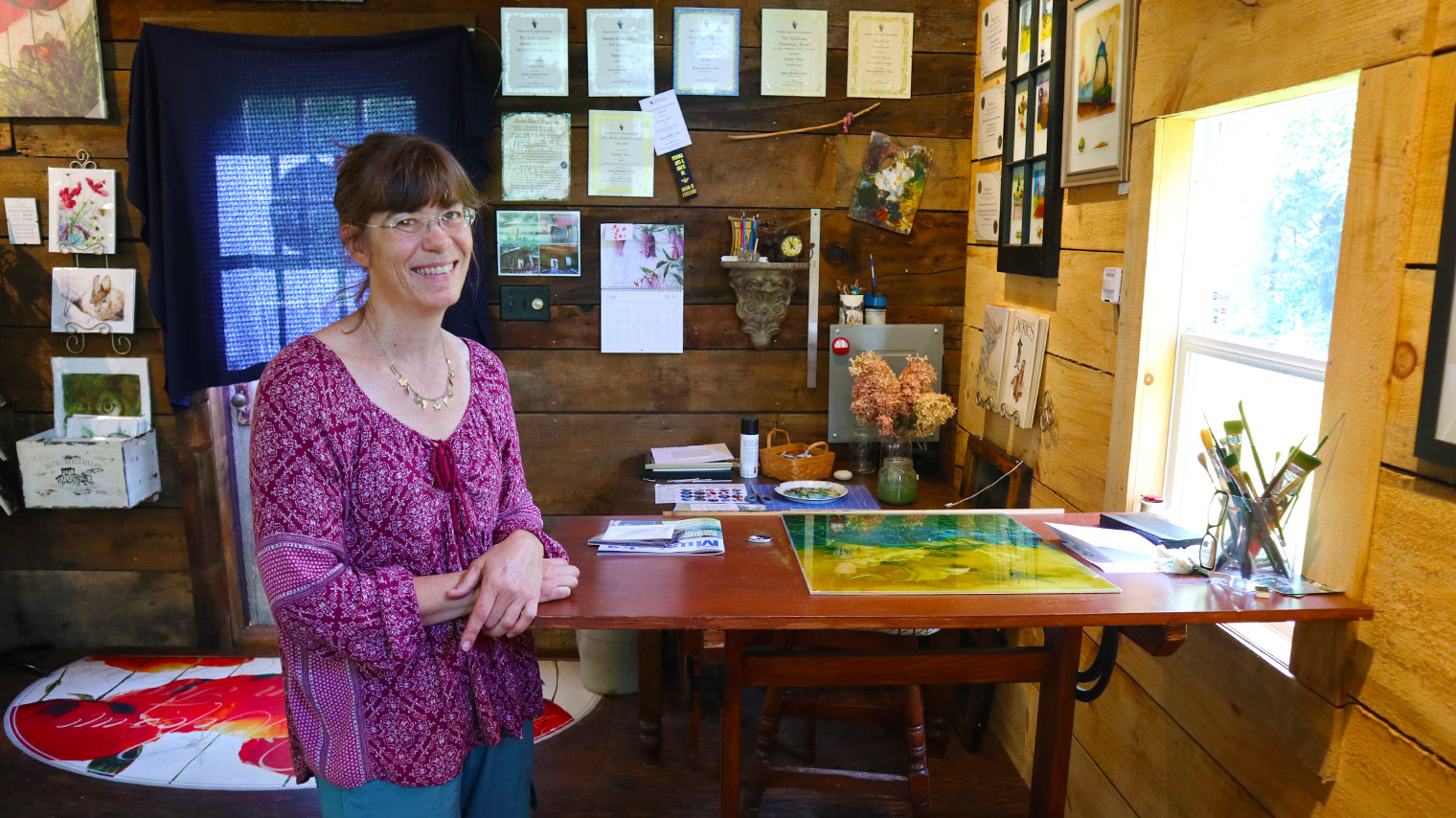 Bonnie is by no means resting on her laurels now that this exhibit is done – she already has ideas percolating for her next big project, and fans of her "Muskoka fairies" will be glad to know that she's hearing their call once more. Plus, her studio is a part of both the ARTrail Muskoka Purple Banner Tour and the Muskoka Autumn Studio Tour, which also keeps her busy.
But, Bonnie tells us, she did have to pause for a long while when she finished this exhibit- sitting in front of it and just marvelling at how it all came together. She deeply enjoyed the process, of course, but now she says she's very excited about sharing the final product with art-lovers, history buffs, and fans of Muskoka from near and far.
What are you waiting for? The studio's door is open daily and Bonnie is waiting to welcome you, so go and see this spectacular installation for yourself!
Stay and Play
Make the most of your Muskoka experience and check out our top recommendations for places to stay and perfect getaway packages.
Content produced in partnership between Muskoka Tourism and the government of Ontario