Get ready to have a wheelie good time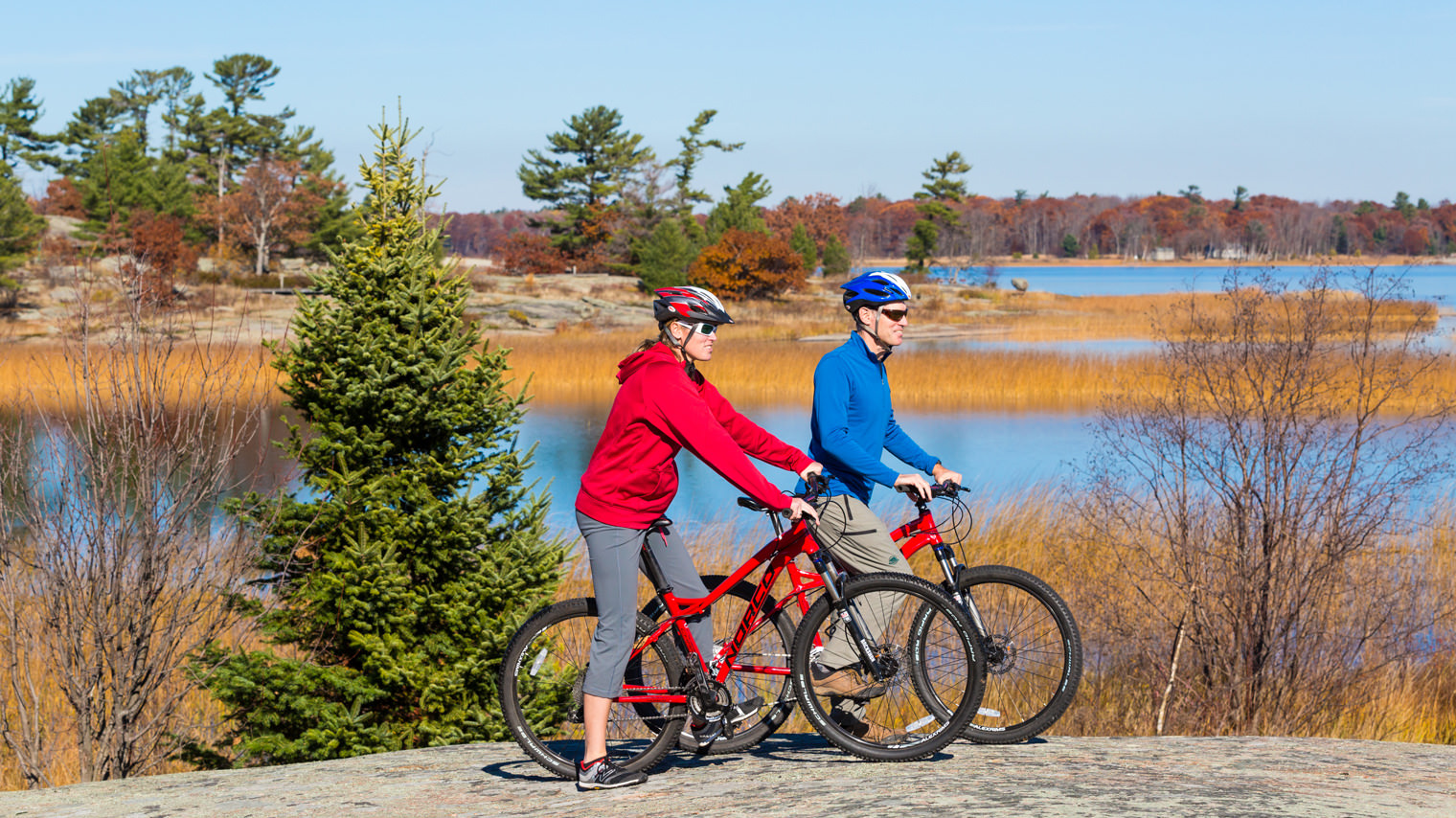 For all those expert and amateur cyclists out there who feel the best way to connect with nature is on two wheels, we've assembled a list of some of Muskokas must-try bike trails. After all, life's an adventure – so enjoy the ride!
Algonquin Park Old Railway
Algonquin Park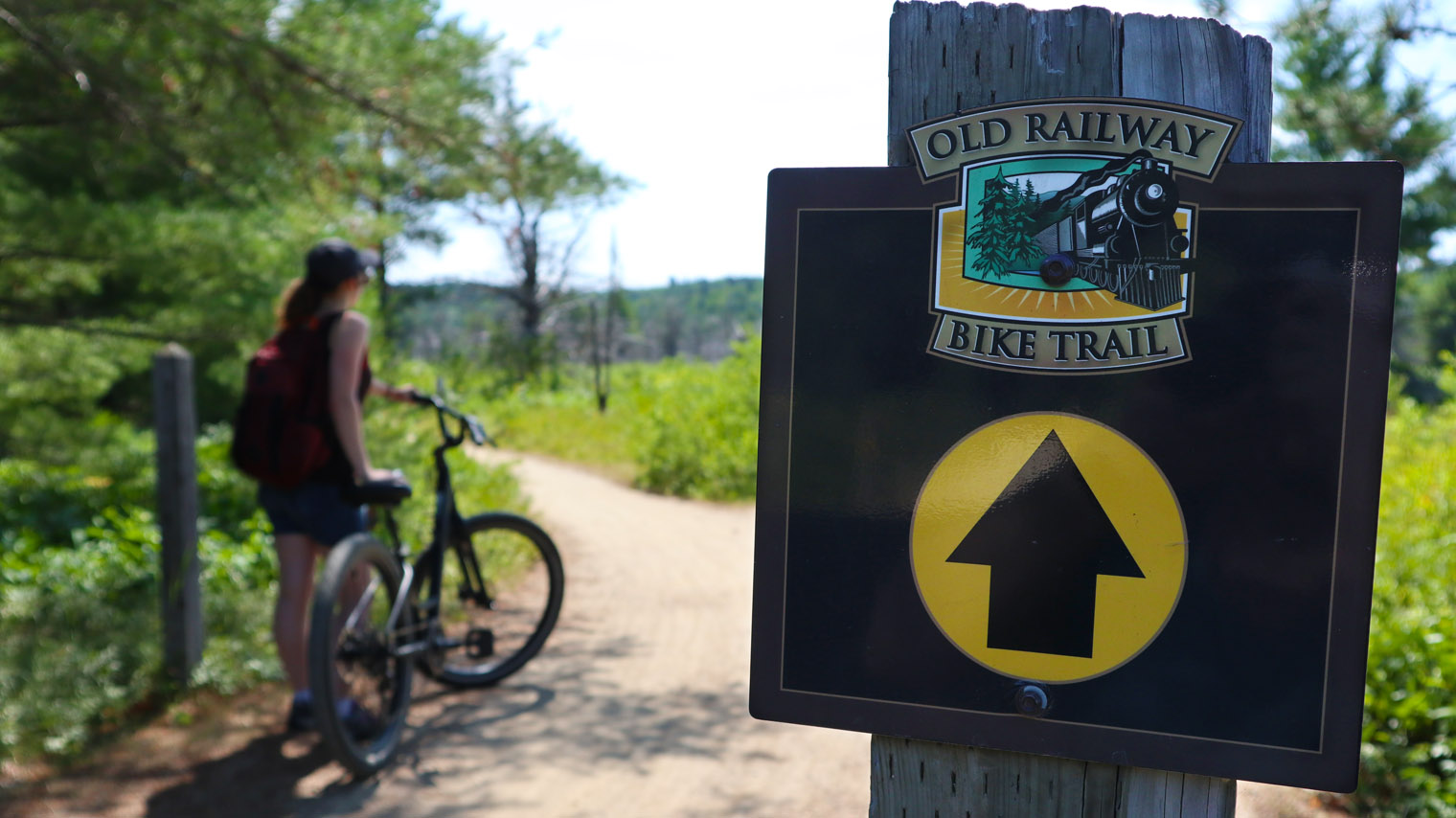 Home to a multitude of animals, lakes and waterways, and lovely, lush forest, Algonquin Park essentially offers you a sample of everything that's great about Ontario. And, by far, one of the best ways to explore it is on bike-back along the Old Algonquin Railway Trail.
Thanks to Algonquin Outfitters, you can even rent a bike from the Lake of Two Rivers Store, Cafe, & Grill at the trail's start, so you can enjoy a cost-effective, quintessential, and up-close-and-personal Park experience.
Click here for more information
Torrance Barrens
Muskoka Lakes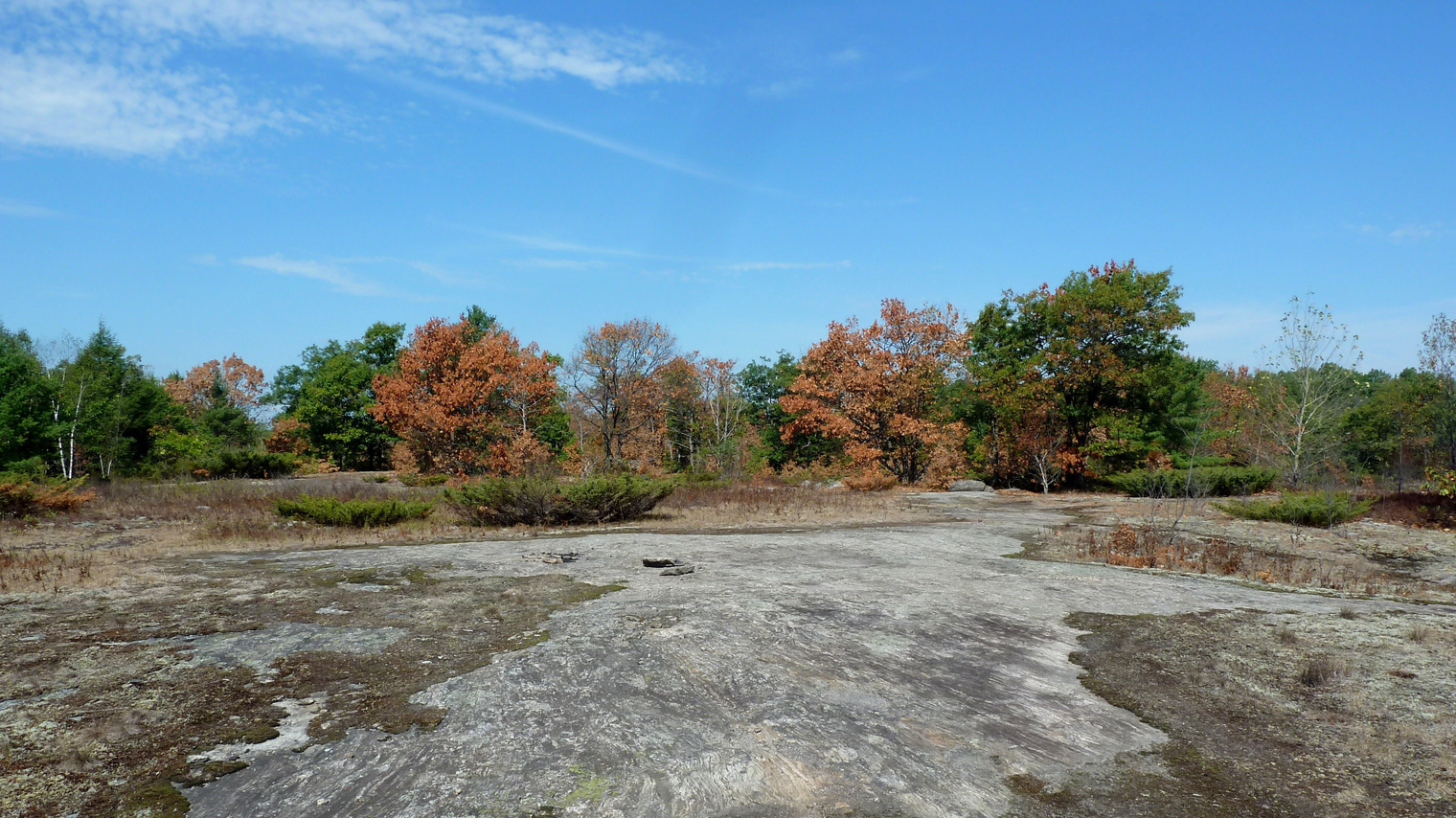 Here, at the world's first permanent Dark Sky Reserve, 4,700-acres of Crown Land offers exceptional biking (and hiking) trails amidst the Barrens' bedrock and wetlands.  In fact, the site hosts 3 well-marked trails for public use that total over 15km in length.
Plus, the Barrens is famous among star-gazers for its spectacular 360-degree view of the night sky, unhampered by light pollution. So, come for the biking, stay for the stars.
Visit the Muskoka Lakes website for more information
Liv Outside Bike Trails
Bracebridge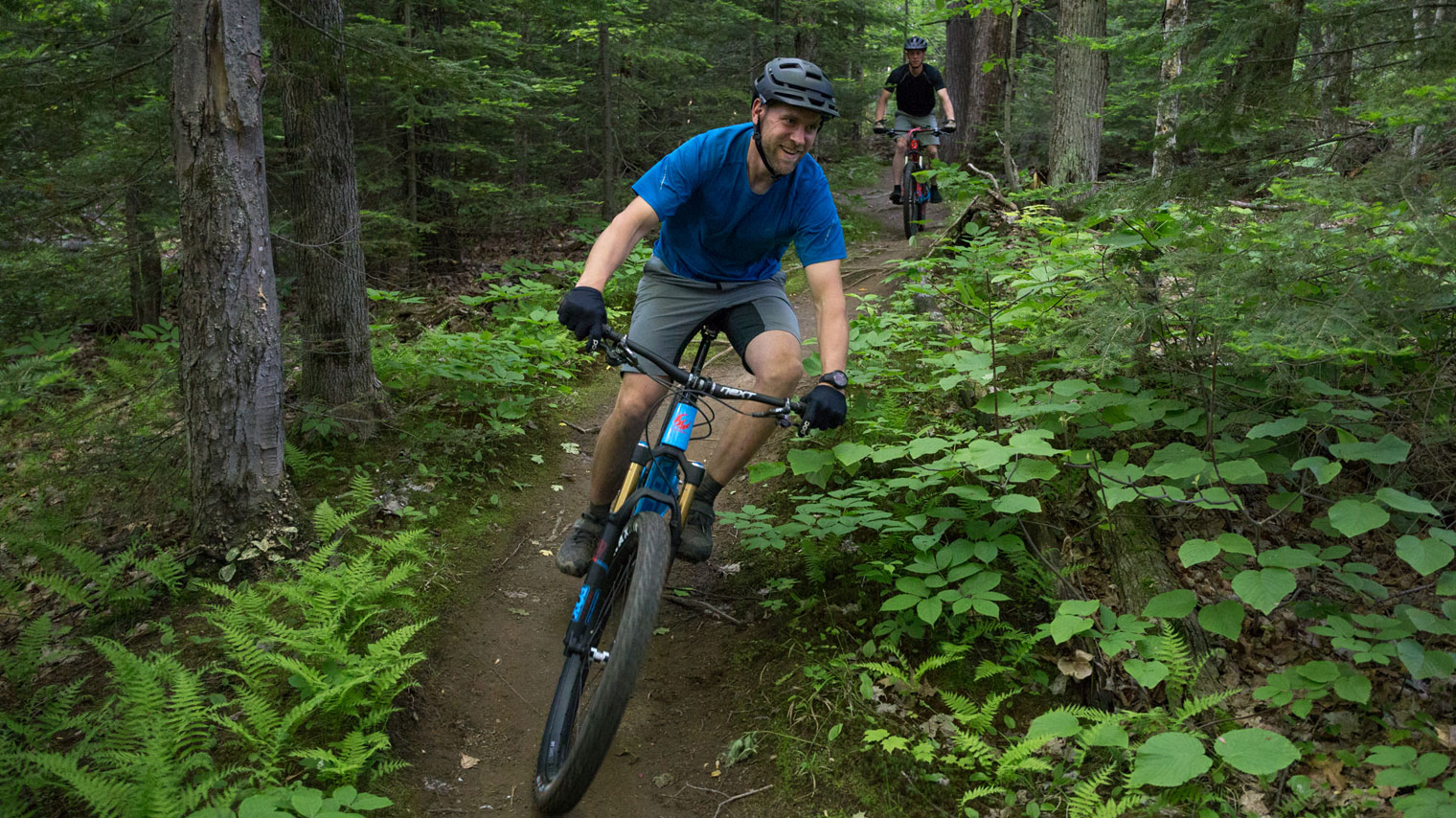 Thanks to its ideal location, Liv Outside is able to offer guests easy access to some of Muskoka's best outdoor adventures. Their Riverside Adventure Park Trails, in particular, are a must-visit destination for cyclists. Breeze through the beautiful forests with access from the Liv Outside trail permit, who have everything you need for your own self-guided mountain bike adventure – trail pass, helmet, and a top-quality bike rental.
Visit their website for more information
Bracebridge Resource Management Centre
Bracebridge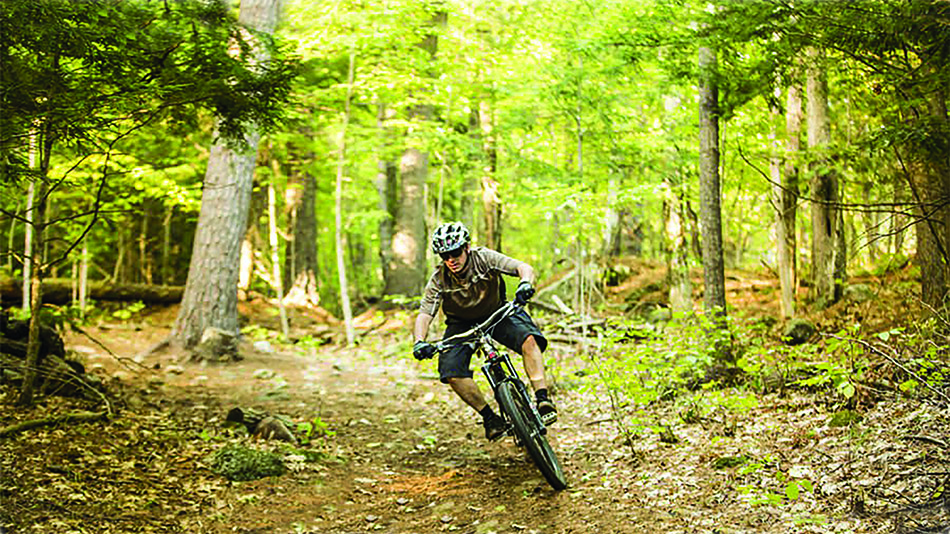 Ideal for inexperienced bikers, the Bracebridge Resource Management Centre provides over 16km of groomed trails that take you through beautiful wooded areas, a variety of flora and fauna, and scenic vistas along the Muskoka River. Best of all – there's no fee to use the trails!
Visit their website for more information
Buckwallow Biking Centre
Gravenhurst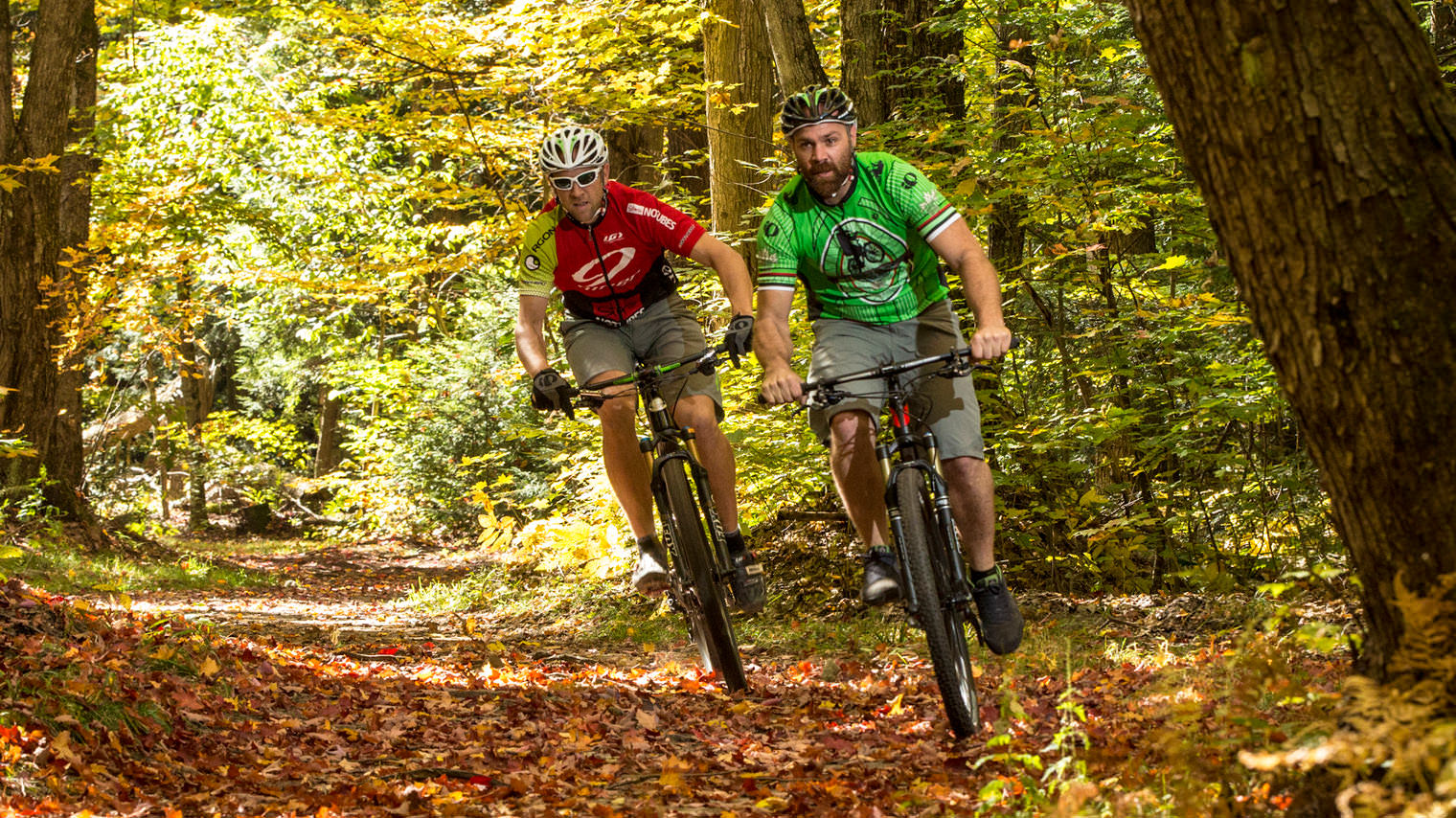 Privately owned and operated, Buckwallow Cycling Centre is often deemed Gravenhurst's best-kept mountain biking secret. Catering mainly to mountain bike enthusiasts, they provide over 30kms of trails that range in difficulty – which mean, it's also a great spot for family fun.
Visit their Facebook Page for more information
Echo Valley Nature Trails
Dwight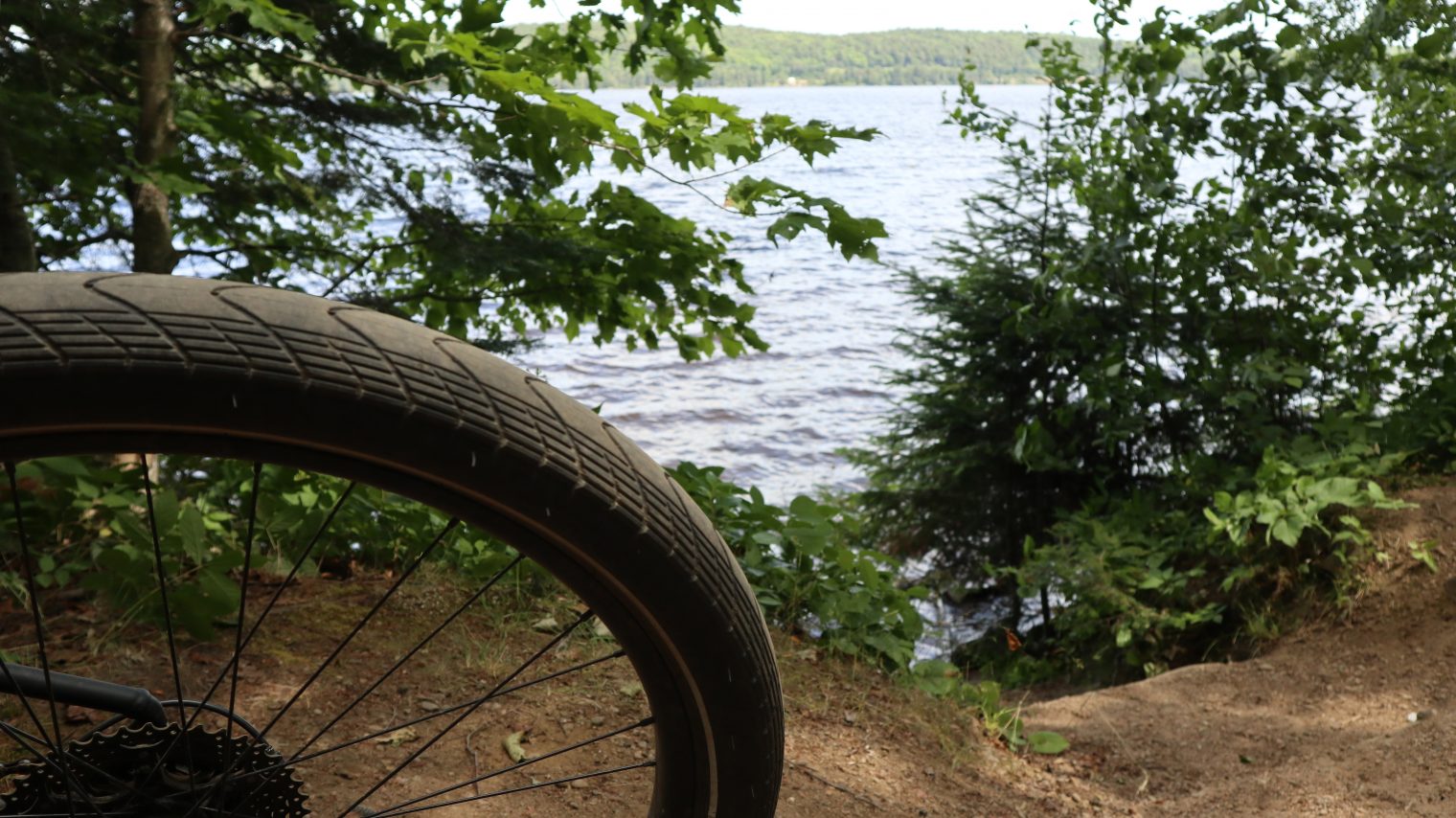 With over 3.5 km of tracks, the Echo Valley Nature Trails offer you a rugged, scenic outdoor adventure. Consisting of a main trunk line and 14 smaller trails, with varying degrees of difficulty, this site has several amenities that enhance the experience.
Admission is by donation, which you can leave at an honour box on site.
Visit their website for more information
Georgian Bay Islands National Park
GBINP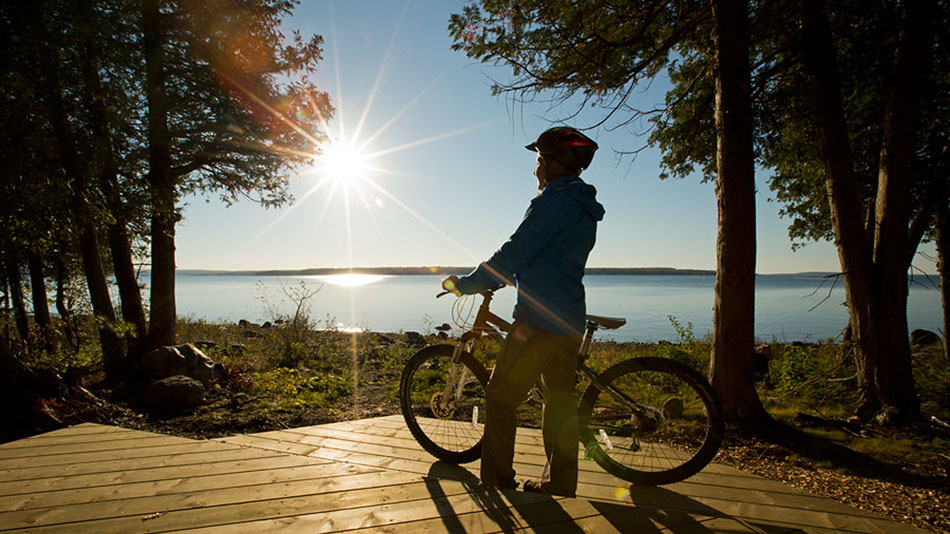 Bicycling is an excellent way to explore Beausoleil Island, where you can ride along trails like the Huron (6.9km), Christian (1.5km), and Georgian (7.1km) Trails. Thanks to the Georgian Bay Biosphere Bikes program, bike rentals are available 7 days a week at Georgian Bay Islands National Park.
Visit their website for more information
Hunters Bay Trail
Huntsville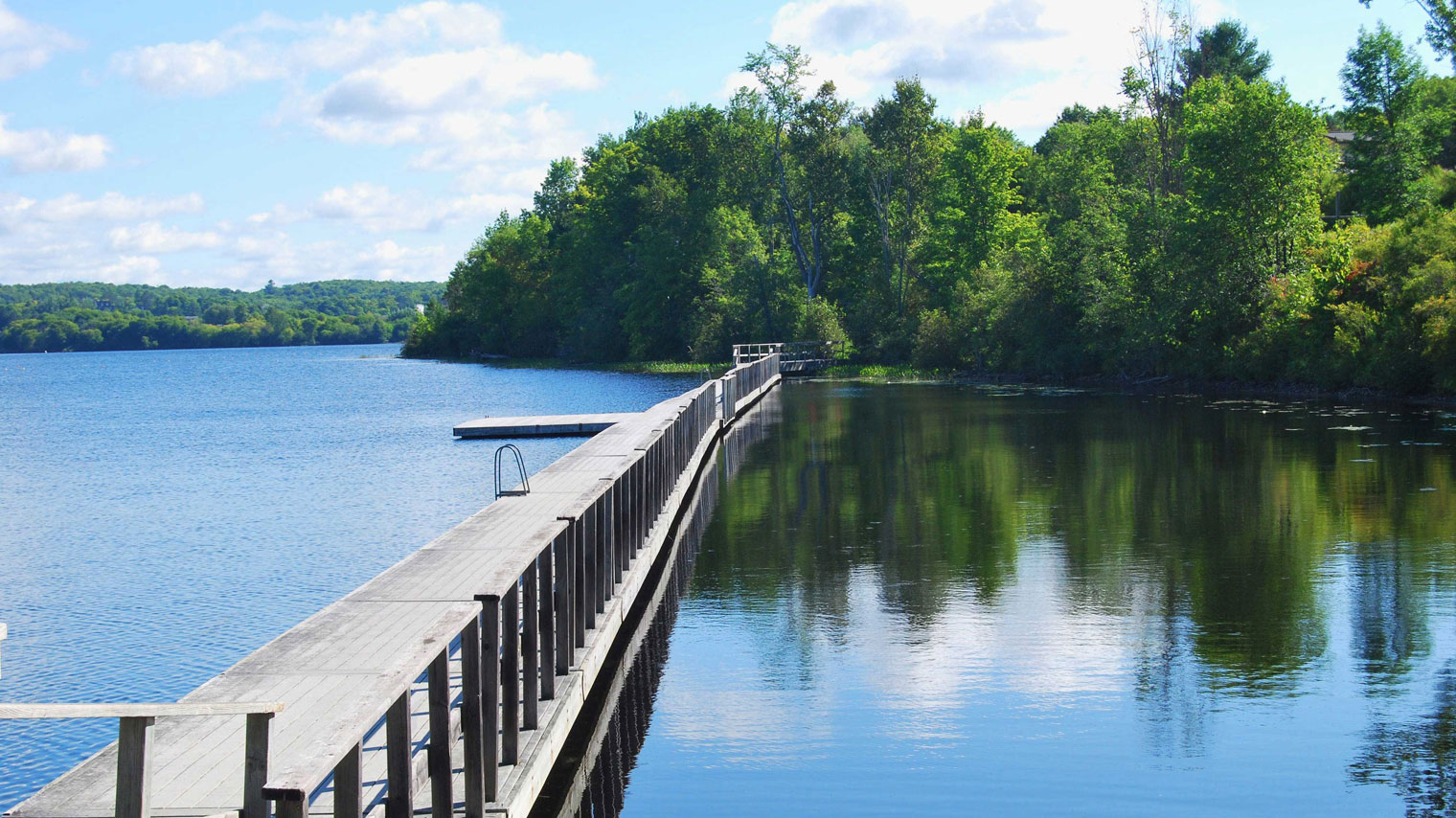 The Hunters Bay Trail in Huntsville is roughly 4.6km long, and made up of beautiful natural surfaces and floating dock sections. It's ideal for anyone looking to maximize their outing, by also pairing it with some fishing, swimming, hiking, or just relaxing amidst the beauty of the bay or the active apple orchard.
Visit their website for more information
Stay and Play
Make the most of your Muskoka experience and check out our top recommendations for places to stay and perfect getaway packages.