Fun for the whole family this March Break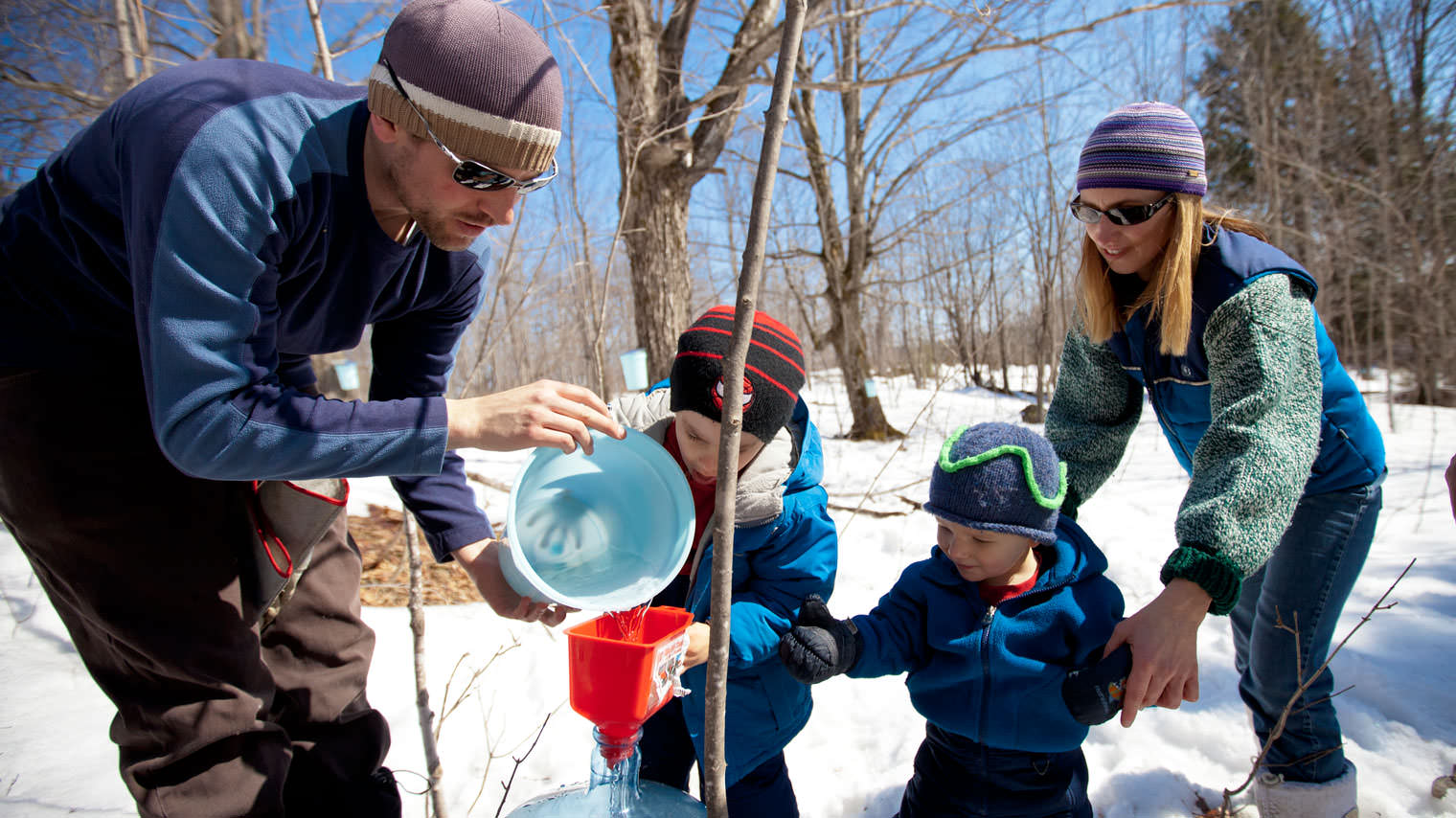 There is so much fun to be had this March Break around Muskoka! The weather looks like it is going to be perfect to get outdoors, and there is still lots of snow on the ground to enjoy the area's winter activities. Keep in mind, some of these activities are weather dependent so check in before heading out to make sure conditions are still good. St. Patrick's Day also falls on Sunday, March 17. Keep reading until the end for a list of all the places to celebrate in Muskoka.
Muskoka Maple Trail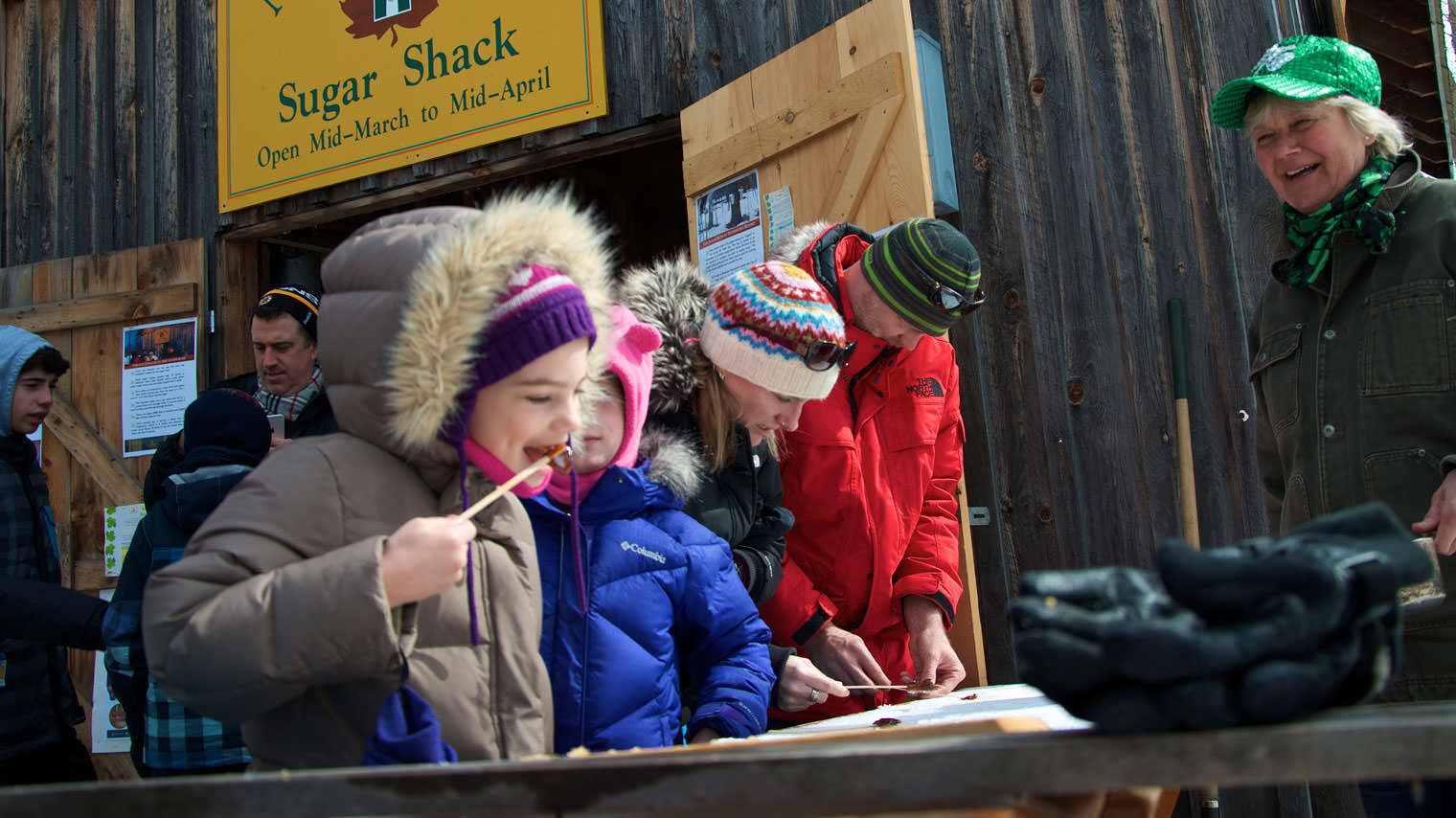 The Muskoka Maple Trail is a culinary trail dedicated to Canada's most beloved natural product. From sugarbush tours to the quintessential pancake breakfast, maple baked goodies to maple-inspired dining, the Muskoka Maple Trail has it all! Visit your local sugarbush during the harvesting season and partake in the annual springtime tradition. Take a guided hike of the sugarbush, meet with the producers and sample their delicious, fresh, 100% pure maple syrup. Taffy on snow is a family favourite, and an experience the kids will always remember.
Horse Drawn Winter Sleigh Rides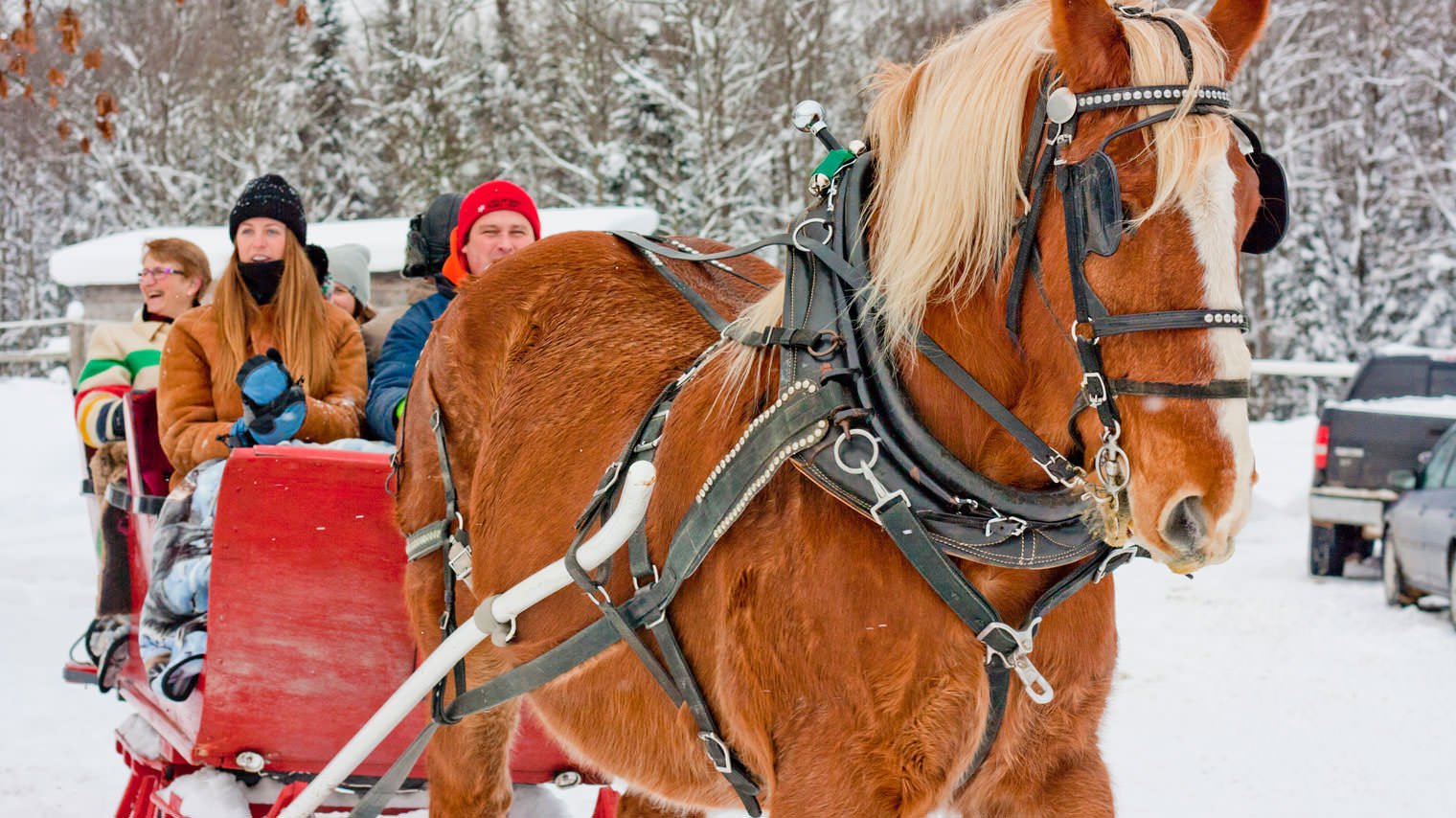 Probably one of our most popular family activities is a horse drawn sleigh or wagon ride through the stunning Muskoka forest.
Back of Beyond Equine Centre is in the maple harvest spirit and has created a memorable maple themed family experience. Start with a private tour of their horse farm, stopping to visit and brush their beautiful ponies. Follow the farm tour with a magical sleigh or wagon ride through their private woodland trails, and finish with a campfire, marshmallow roasting, maple snacks and a hot drink after the sleigh ride. This is the perfect way to enjoy the great outdoors as a family this March Break.
Twin Maples Farm also offers wagon rides and carriage rides at their farm throughout the March Break, give them a call to book as they are filling up fast.
Kansas Stone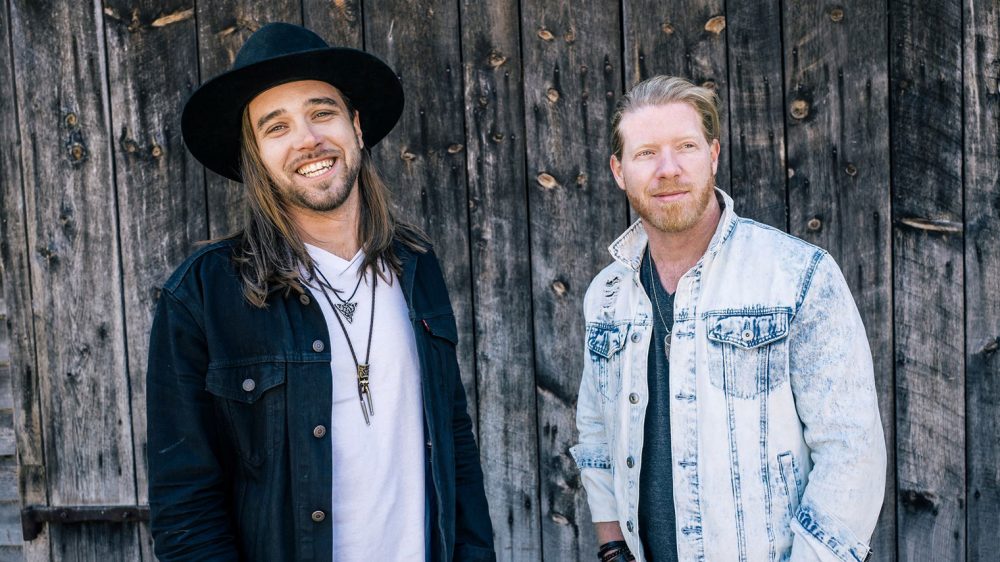 This country rock duo is relatively new on the scene, having just finished their 2018 Canadian tour, and named best new band at Boots and Hearts Showcase. Kansas Stone will be performing at the Gravenhurst Opera House on Saturday, March 16 at 7pm. They sure know how to put on a great live show, one you will not want to miss if your kids are a bit older!
Paint Classes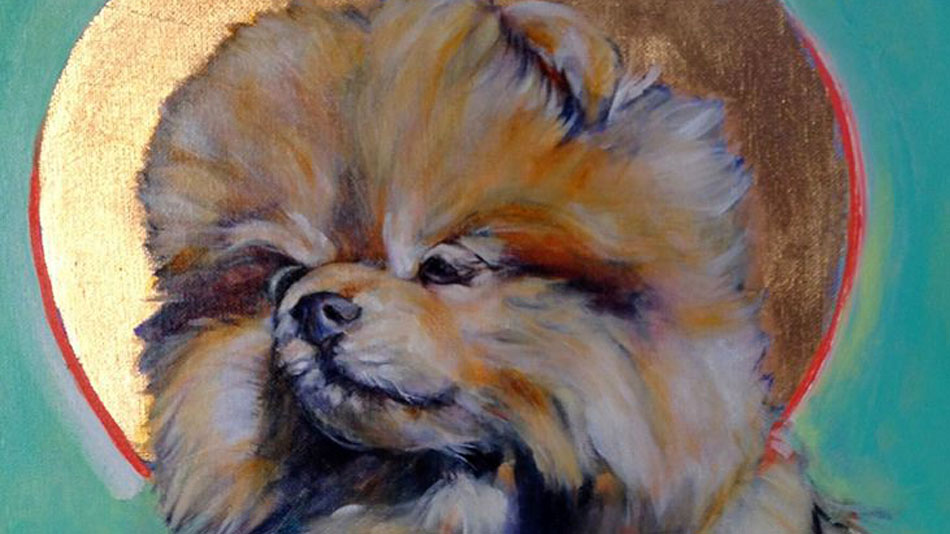 Paint a portrait of your pet with Mandy Higgs at Let the Cat Go – Fine Art and Craft Studio on Wednesday March 13 from 6pm – 9pm. Honour your four legged friend by painting a picture of them in their best light. This workshop is for ages 15+.
Zig Zag Escape Rooms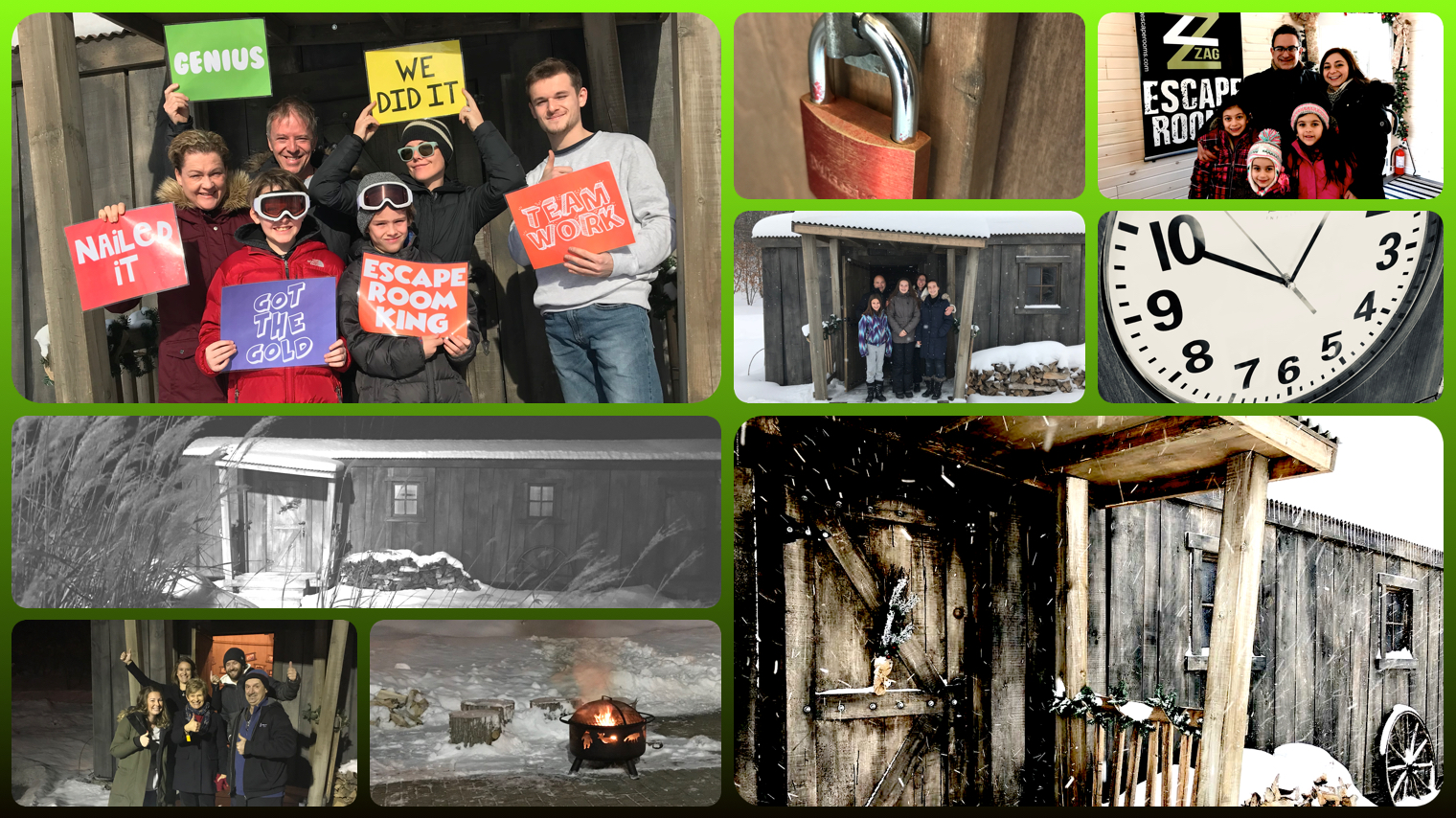 What better way to connect than to lock yourself in a cabin with your family. Escape rooms are all the rage, and Zig Zag's escape cabins are the ultimate in family adventure. Families work together, submerging themselves in the story, solving puzzles, codes, clues and problems and discovering hidden secrets. The family games remain challenging but with a twist to ensure all can remain involved and enthusiastic throughout the adventure. Perfect for ages 10 and up.
Indoor Fun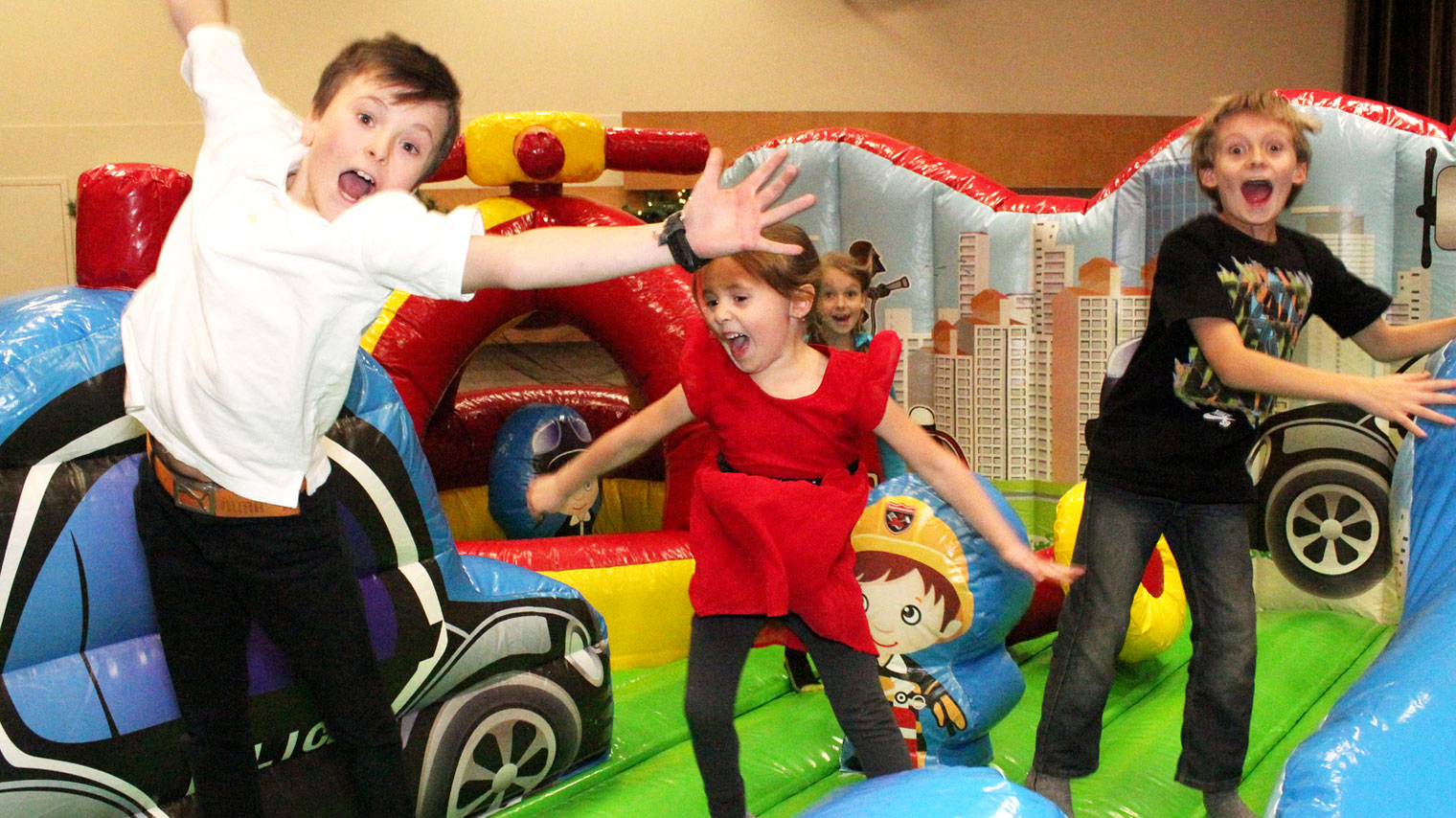 For indoor activities, check out The Play Pit in Bracebridge, recently named Established Business of the Year at the 2019 Bracebridge Business Achievement Awards. This indoor play zone is perfect for ages 5 and under.
You can also check out the Fun Zone at Deerhurst Resort. The 11,000 sq. ft. Fun Zone includes a variety of giant inflatables, and is open to non-resort guests for a daily fee (access is included in stay for resort guests).
There is something taking place every day of the week at the Muskoka Discovery Centre this March Break. From a maker station to face painting, and a Science North demonstration to a scavenger hunt. As always, the KidZone and interactive Watershed Wonders exhibit will be open daily for everyone's enjoyment.
Dog Sledding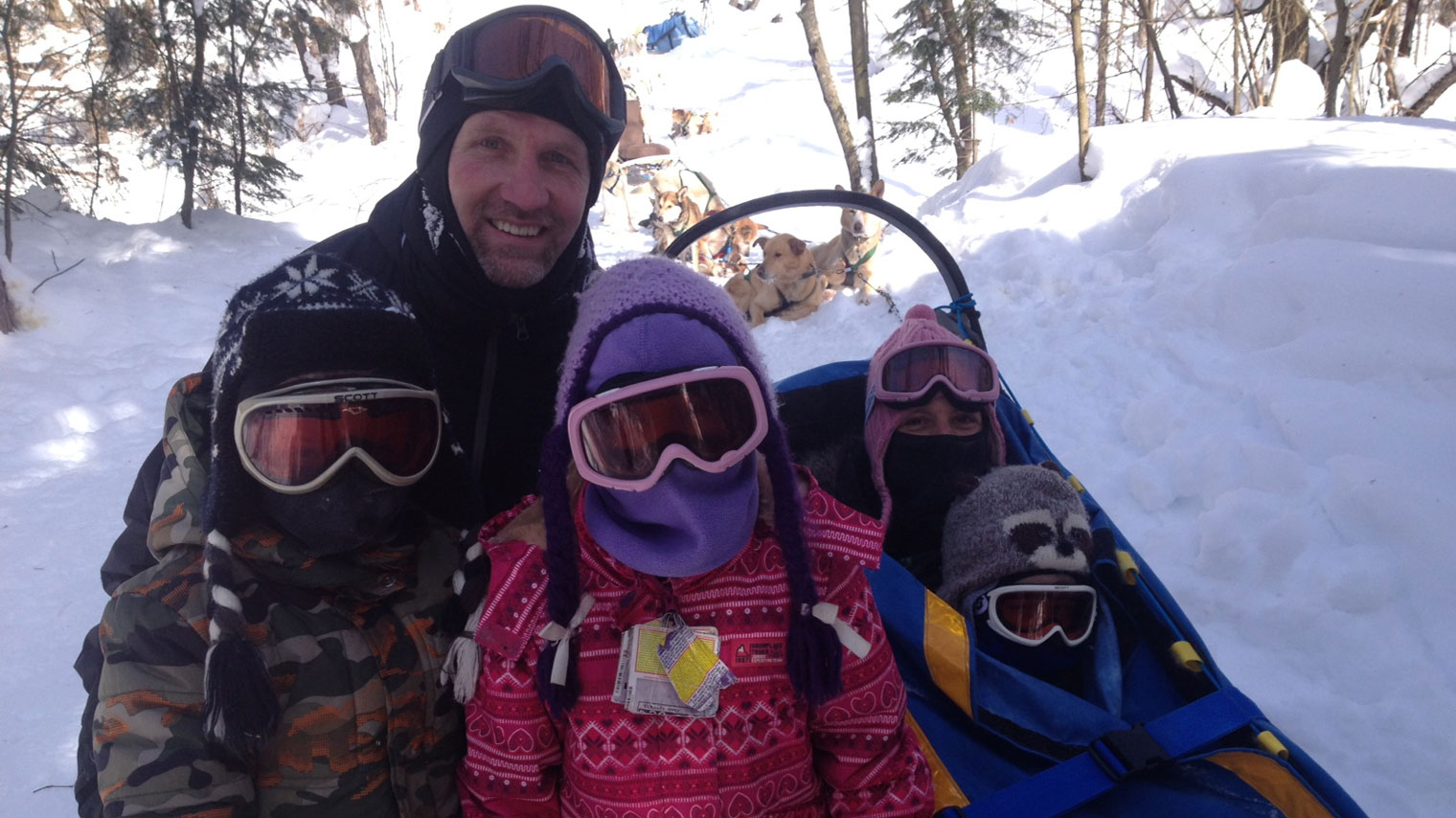 This is an experience the kids will always remember, and certainly an experience they'll be excited to share when they return to school. North Ridge Ranch in Huntsville will be offering excursions throughout March Break, and there is enough room on the trails for the whole family! All weekend tours are booked up, but there are still openings throughout the week for this once-in-a-lifetime thrill.
Proof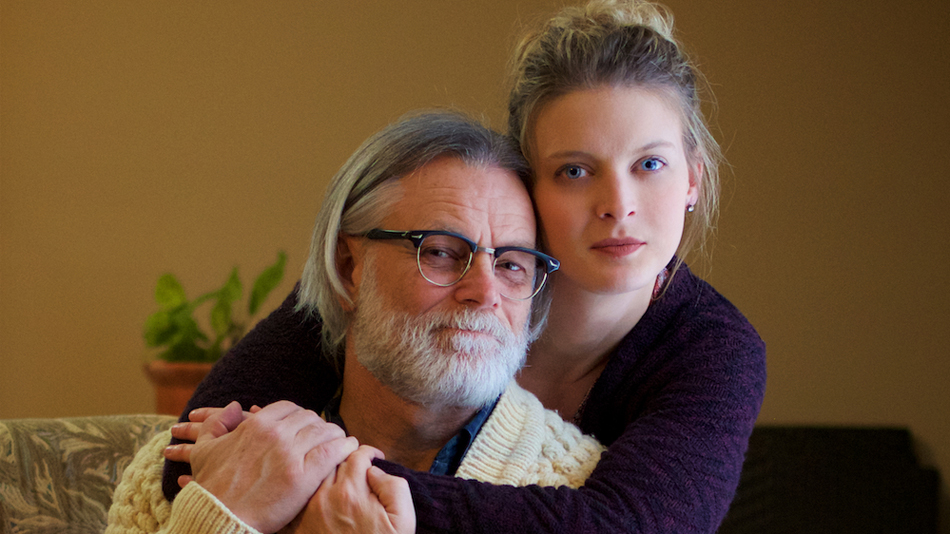 Dragonfly Theatre Company presents Proof, a beautifully written and Pulitzer Prize winning drama about a young woman's coming of age story. Catch a performance at the Quality Inn Bracebridge on March 6 – 9 and 13 – 16 at 6pm. There is a dinner and show ticket option, and show only ticket option available. This would be a great evening for the two of you, or with mature kids!
Ice Skating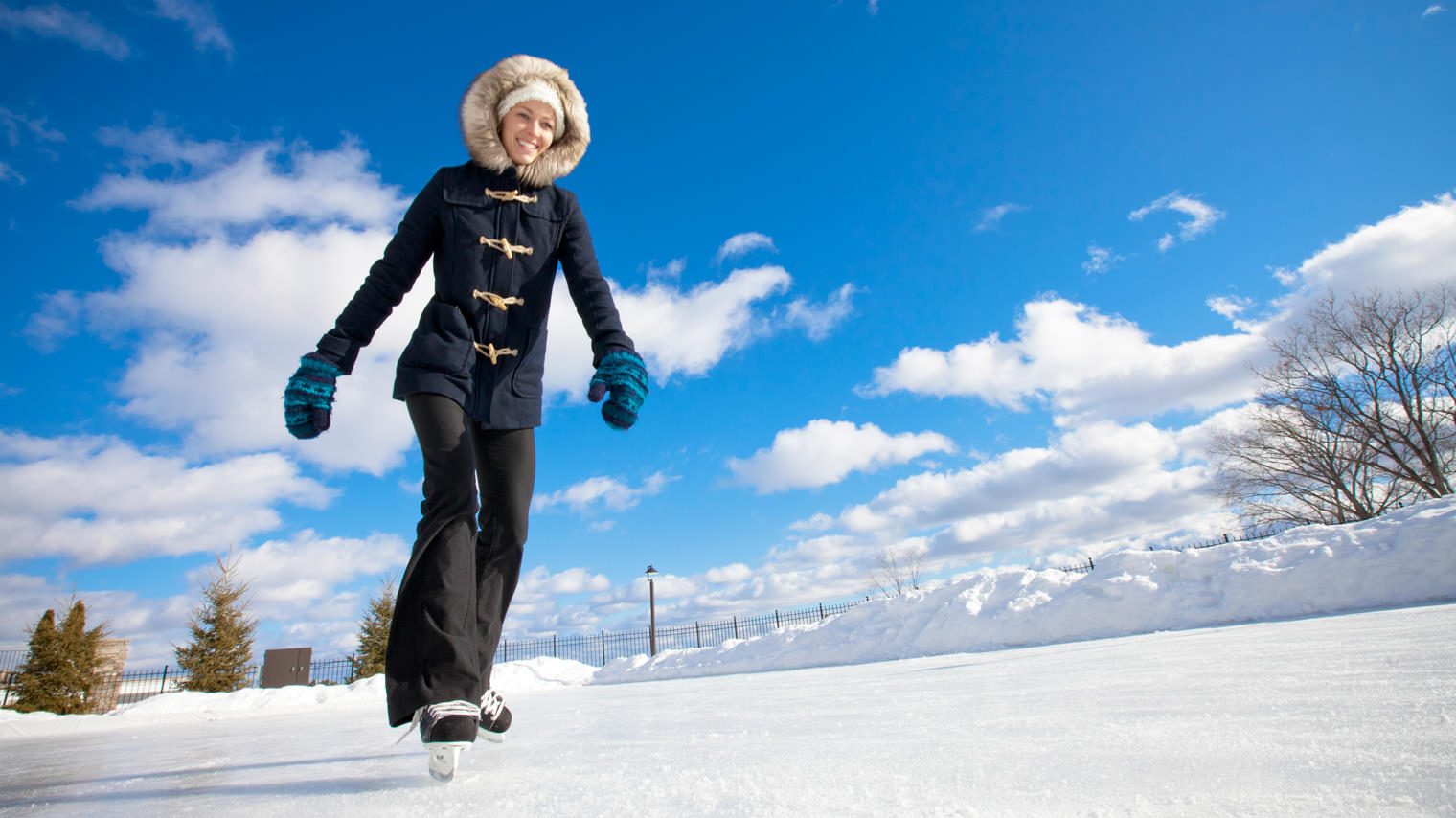 Our local rinks will have public skating throughout the week:
Snowshoeing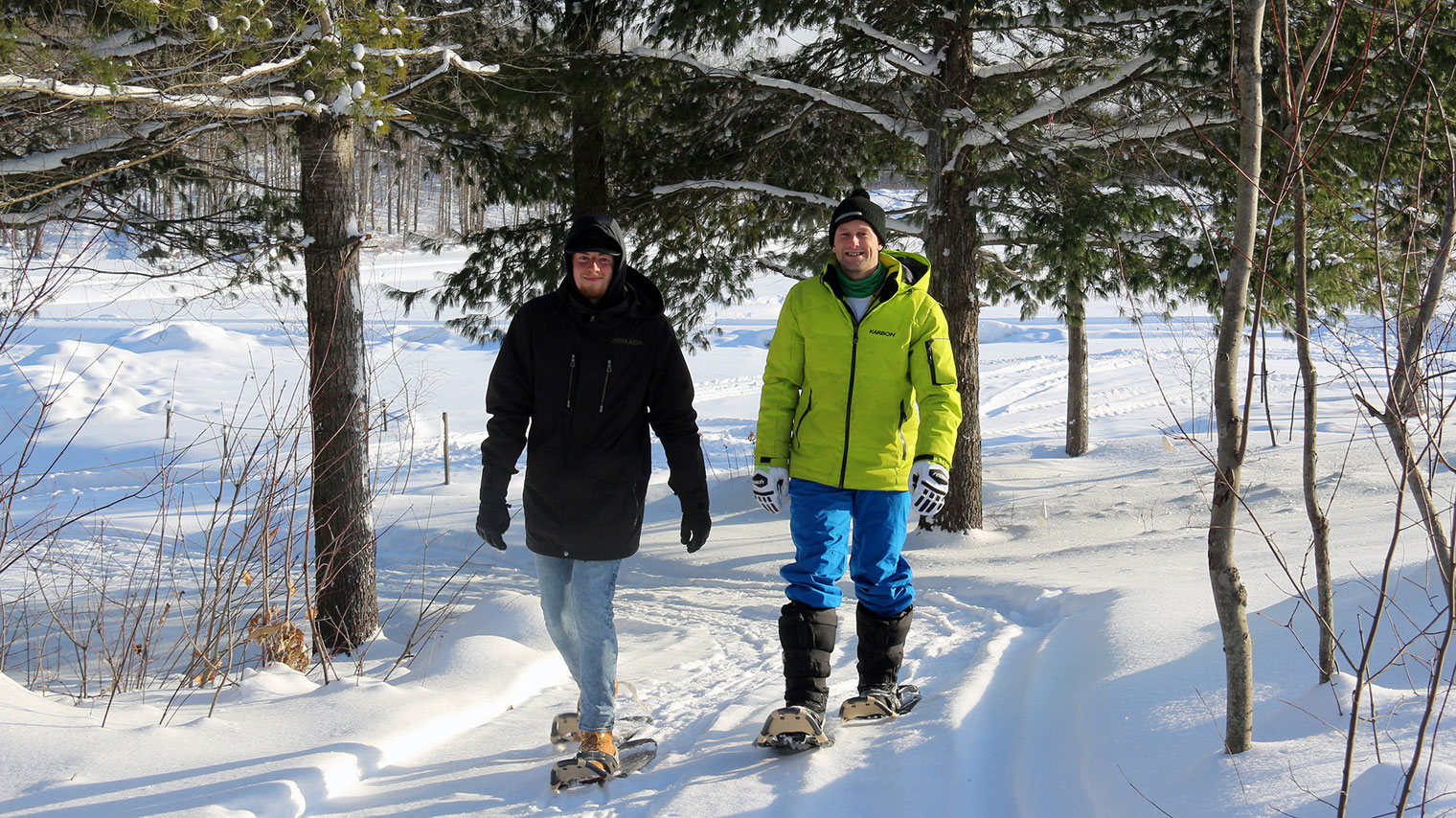 Snowshoeing is an inclusive activity for all ages and skill levels and one of the easiest ways to bring the entire family together!
Muskoka Lakes Farm & Winery and Arrowhead Provincial Park both have rentals and great trails on-site, making it super easy for you to get out and explore Muskoka's wondrous back country.
Guided snowshoe tours take your snowshoeing expedition to the next level. Let a local expert show you the ropes and provide your group with interesting knowledge and facts only a local could know.
Hidden Valley Highlands Ski Area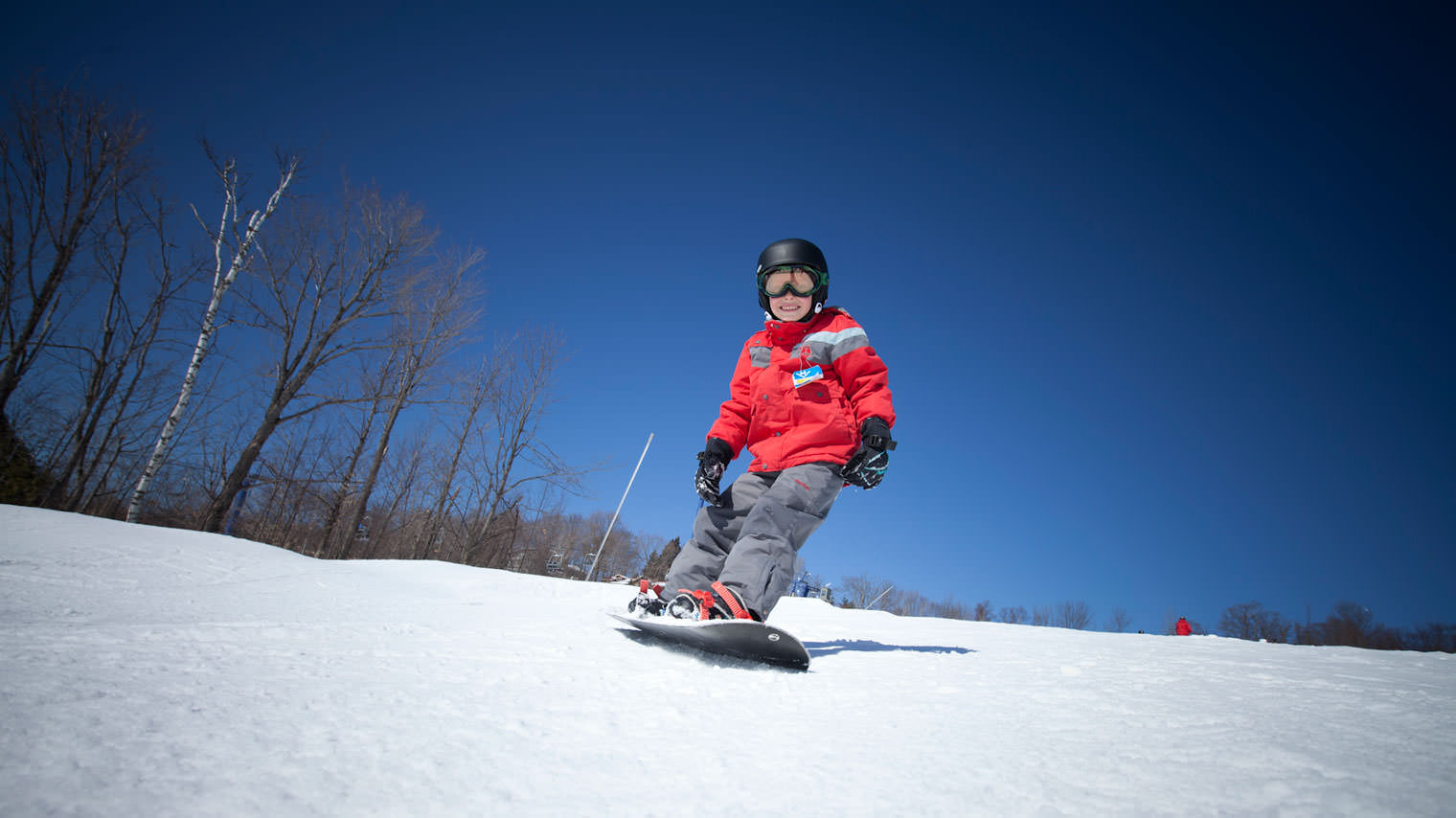 There is only one place to hit the slopes in Muskoka, and families love it here! Hidden Valley Highlands Ski Area is a family-friendly hill, challenging enough for the avid skier but plenty of runs for the beginners as well. The slopes are scheduled to be open every day of the week during March Break, with all 4 lifts going!
St. Patrick's Day Celebrations
St. Patrick's Day is on Sunday, March 17 and Muskoka sure knows how to celebrate. The following is a list of all the local festivities happening throughout the week:
Stay and Play
Make the most of your Muskoka experience and check out our top recommendations for places to stay and perfect getaway packages.