Presented by Algonquin Outfitters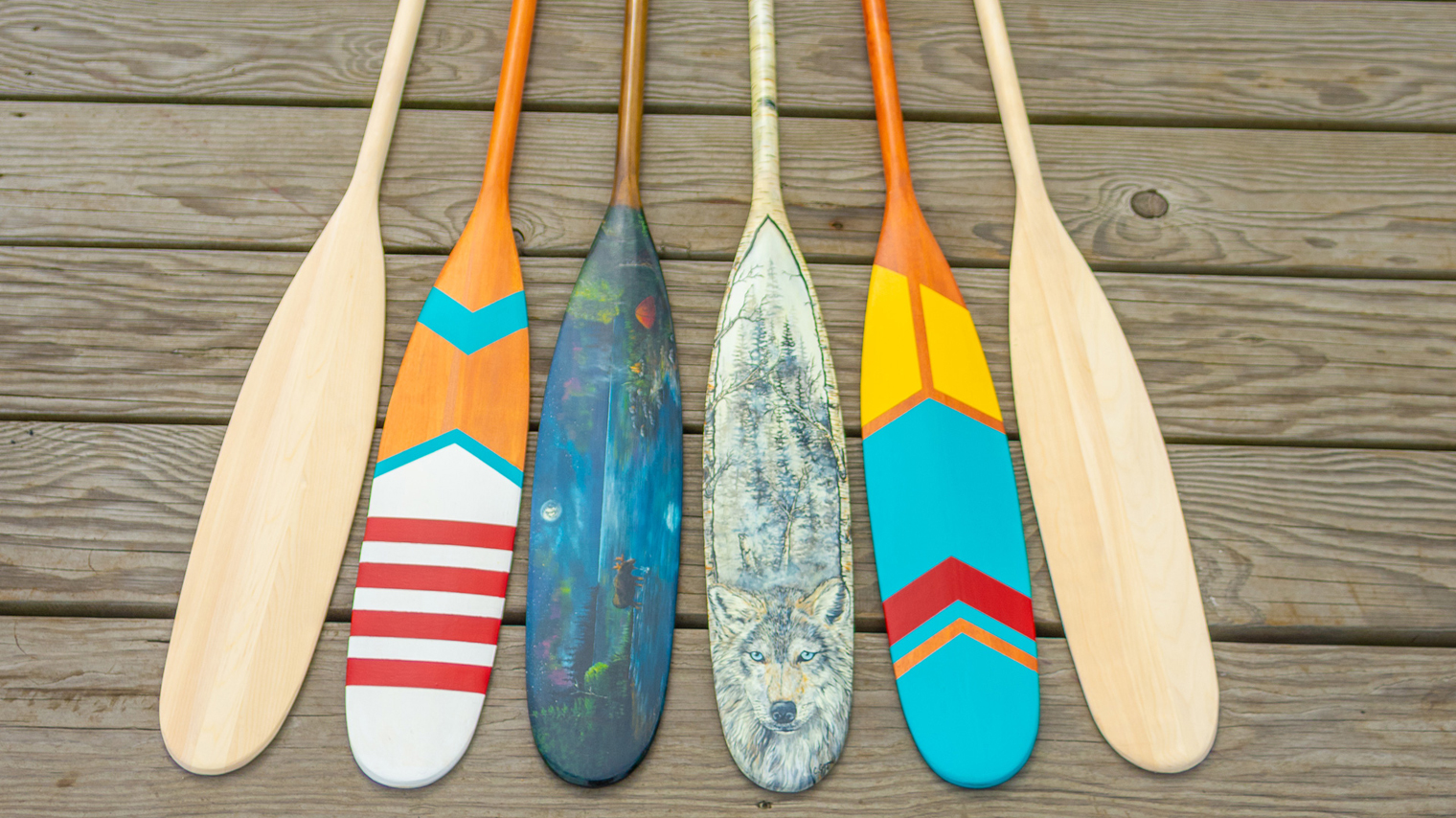 November 19, 2018 – MUSKOKA ON
Back by popular demand is the second annual Paddle Art Contest brought to you by Algonquin Outfitters, in partnership with Ontario Canadian Canoe Culture. You have a little bit of time before the contest closes on August 31, 2019, but you can start working on your piece of art any time now. When you register at one of four Algonquin Outfitters locations, you will receive your canvas ready to be beautified – an unfinished 57″ paddle. The cost to register and get your paddle is $29.98 +tax.
Participants should not feel limited to painting, as you will see some show stoppers from 2017 were carved, burned, or made with other unique mixed media. And you don't have to live in Muskoka to participate in the contest. You can mail in your finished paddle if the distance is too great to submit in person.
There will be an online auction held from September 15 – 29, 2019 with a live event held at the Algonquin Theatre on Friday September 27, 2019. Proceeds of the auction go to support Oxtongue Lake for Arts and Culture (OLAC), the Town of Huntsville's public art acquisition fund, and the Tom Thomson Gallery in Owen Sound.
To register for this years contest, visit Algonquin Outfitters' website
Get inspired by these amazing pieces of paddle art from the 2017 contest
The 2017 Paddle Art Contest celebrated the great Tom Thomson, marking 100 years since he mysteriously passed away in Algonquin Park. You will notice a number of the paddle artists drew inspiration from one of Canada's most famous painters.
Jack Pine | Catharine de Mountmorency, Etobicoke, Ontario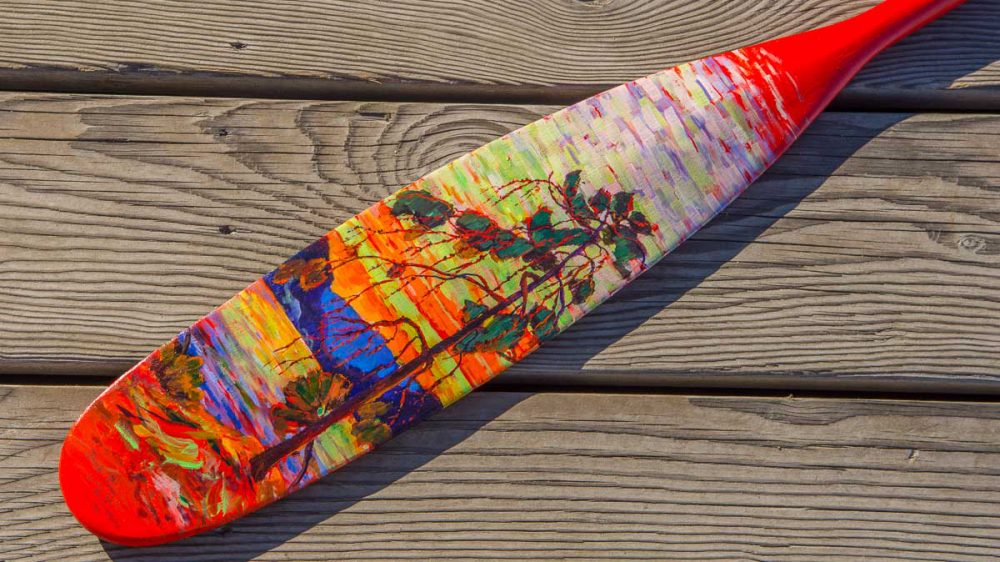 Tom's Skull | Tyler Muzzin, Woodstock, Ontario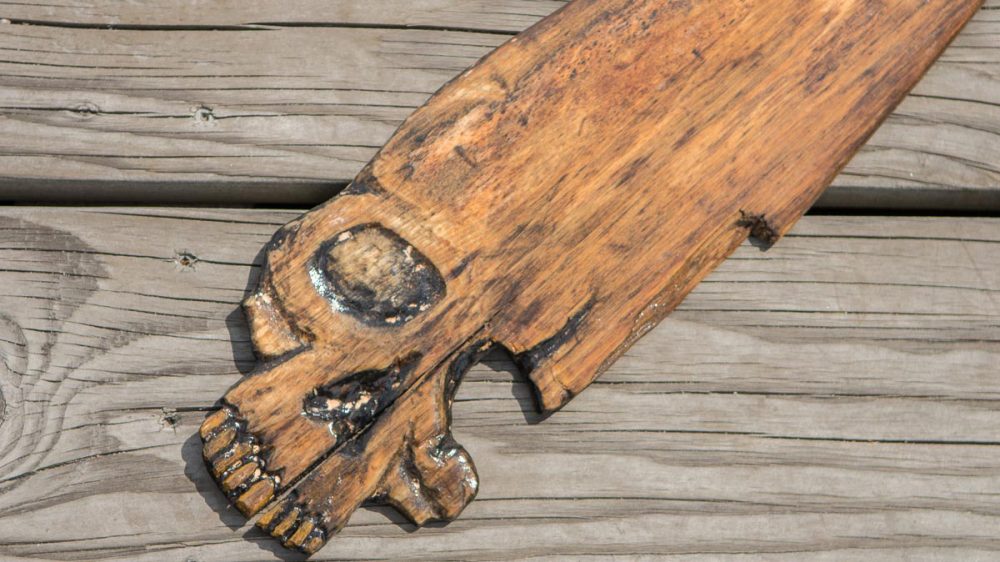 Tom's Paddle & Palette | Louise Scott-Bushell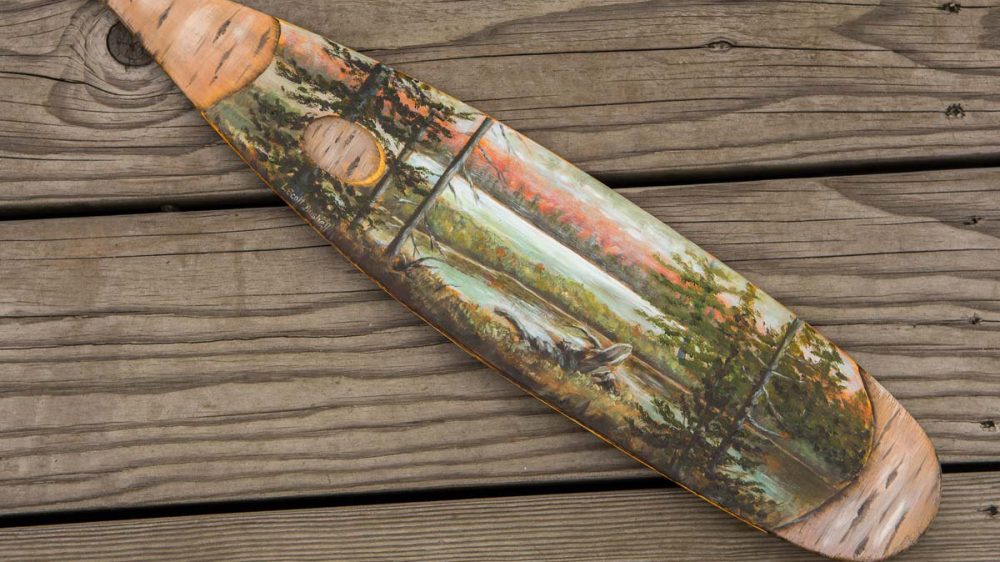 AOJOE Paddle Guitar | Christopher Dutton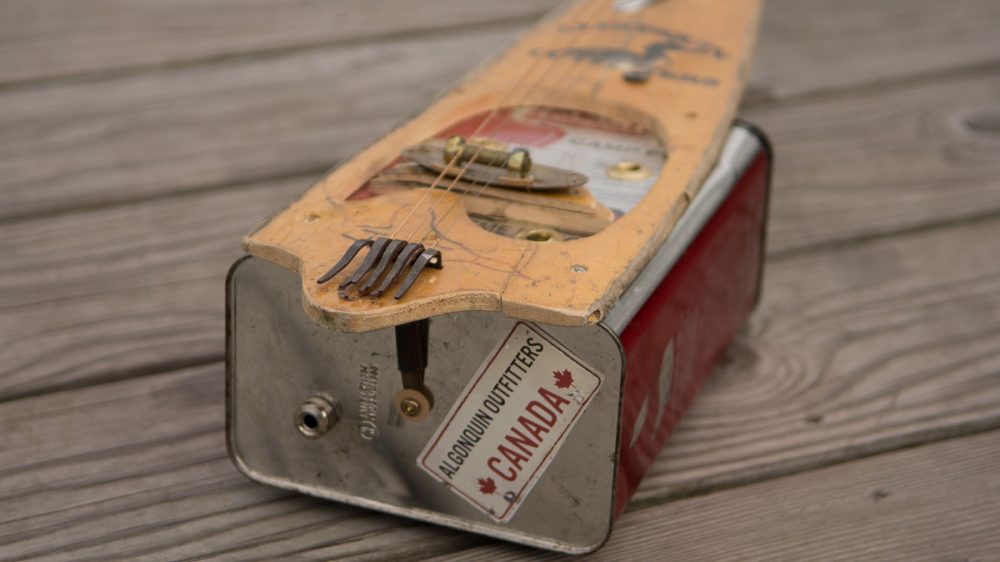 Tom's Map | Katie Ohlke, Penvna, Ontario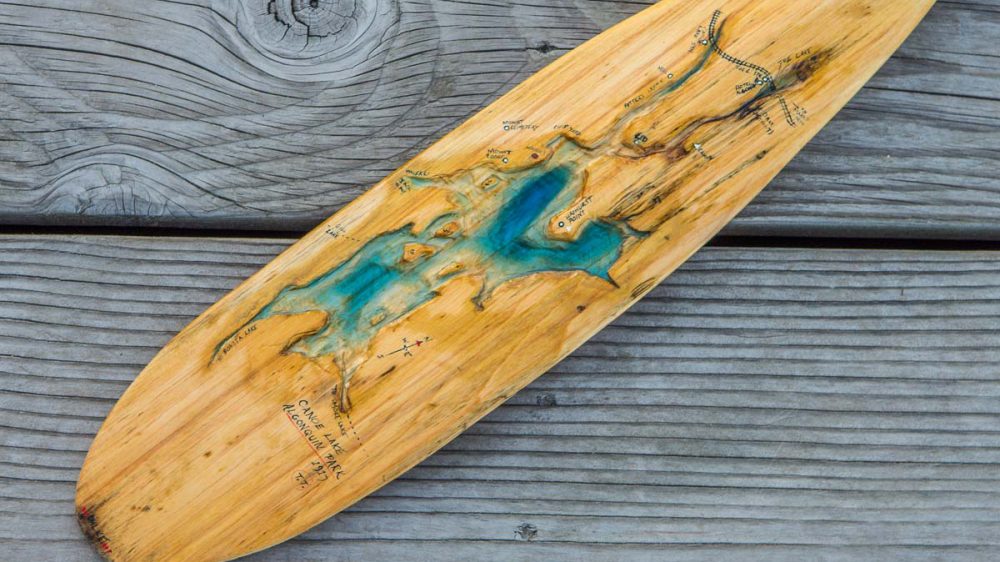 Large Mouth Bass | Jacqueline Proud Morin, Irondale, Ontario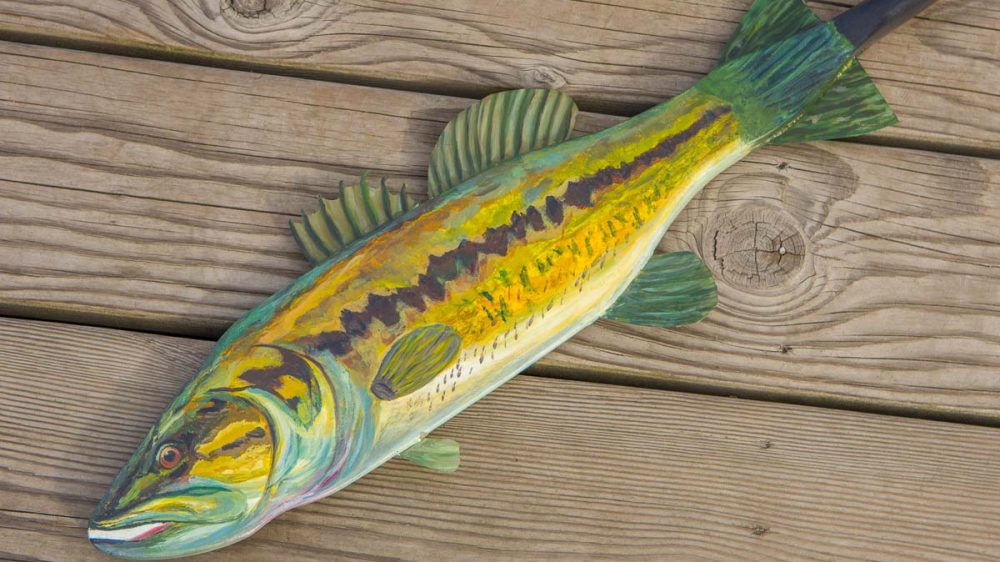 Indigenous Fish | Tracy Campbell, Baysville, Ontario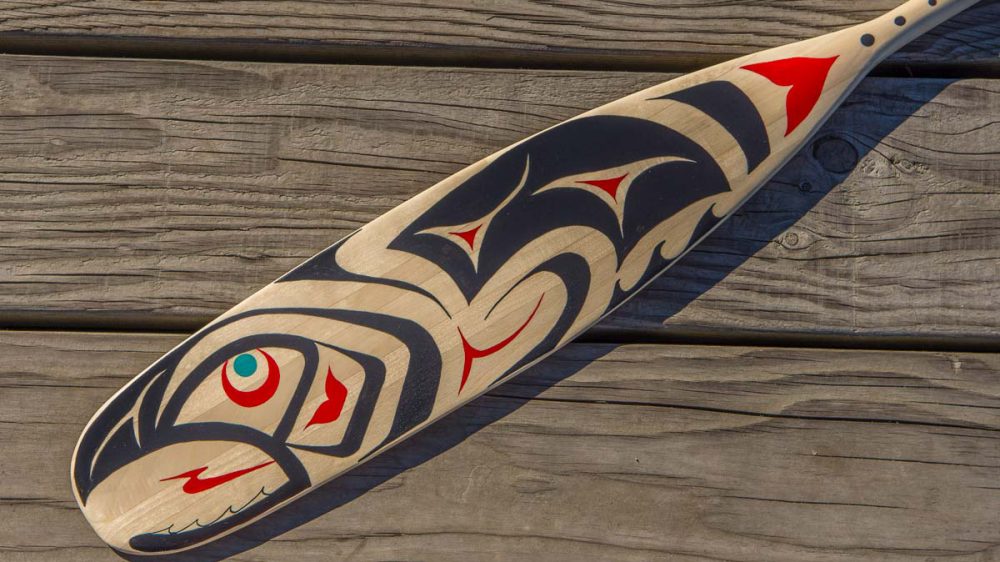 The Muses | Greg Hodge, Brighton, Ontario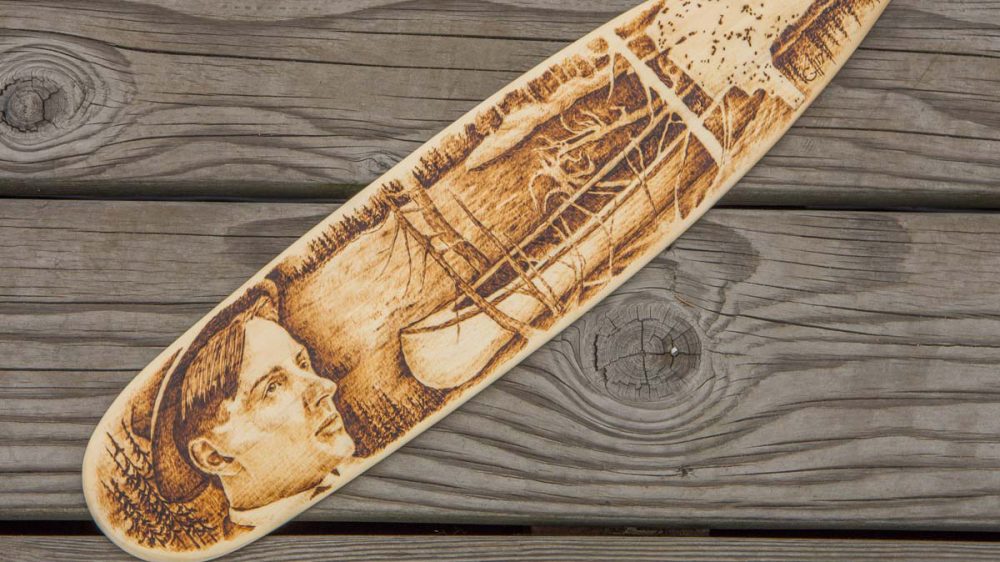 Sunrise | Margorie Brownlee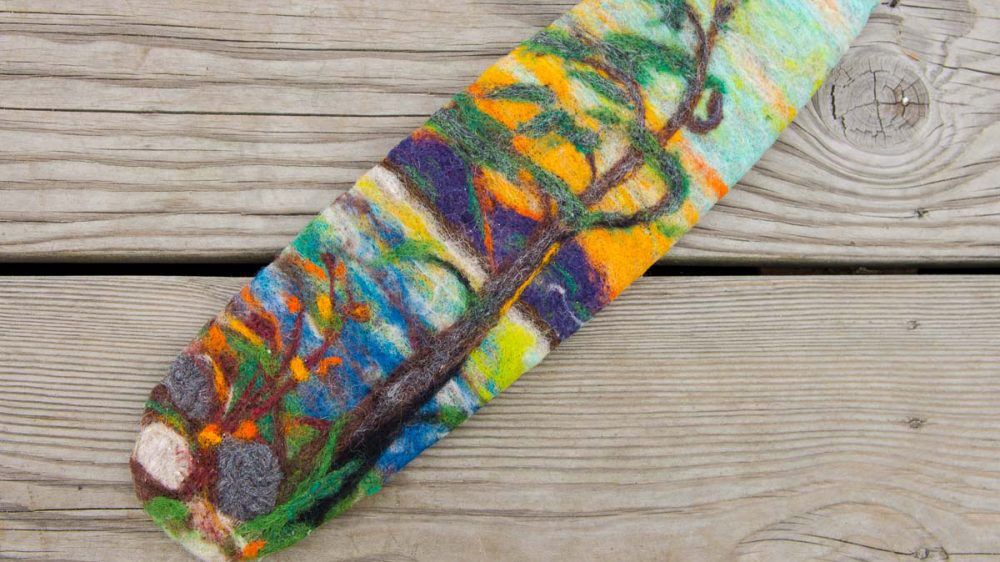 Spirit of the North | Peter McBurney, Niagara Falls, Ontario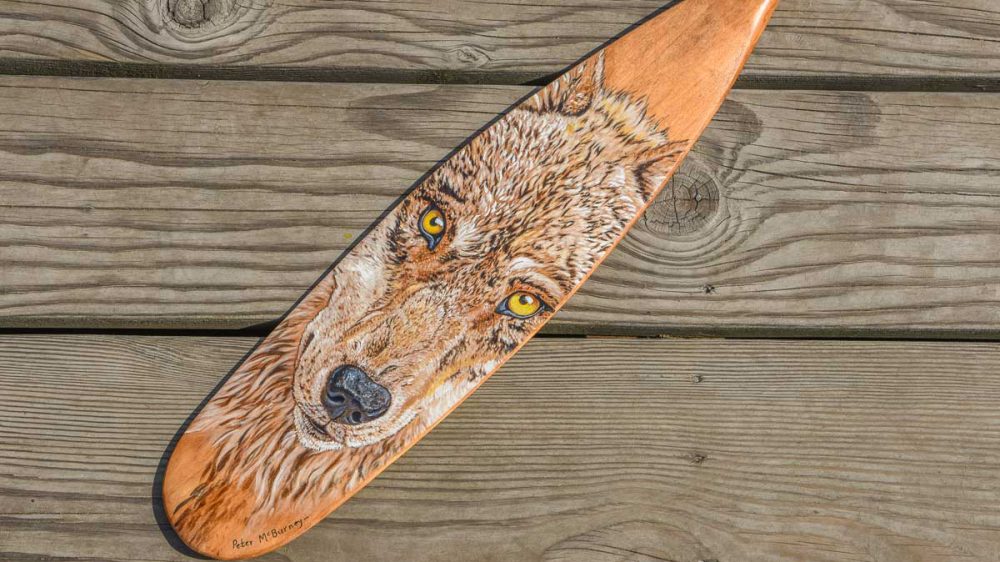 Fabric of Algonquin | Eva Black, Huntsville, Ontario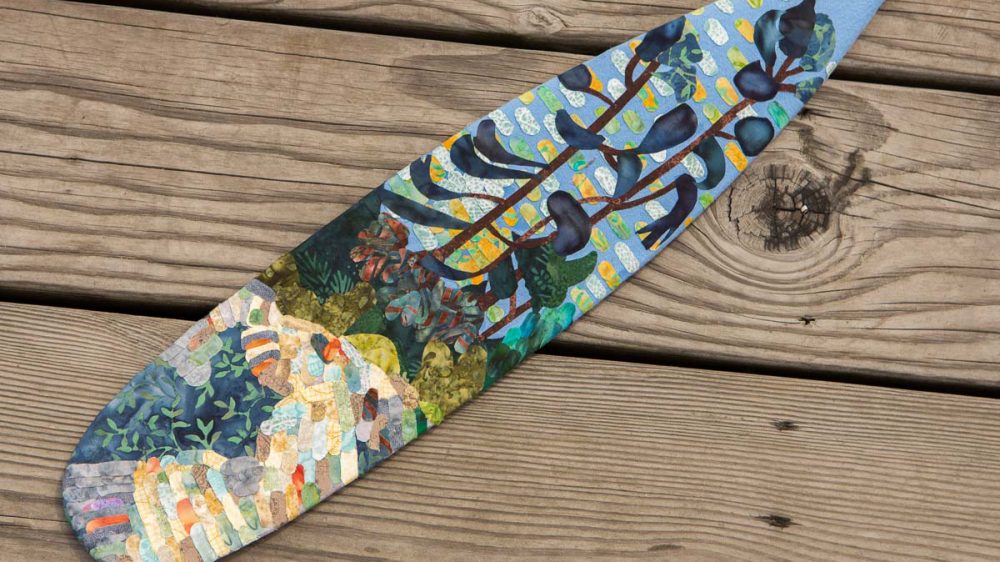 Paddle Your Glass Off | Susan Dell, Callandar, Ontario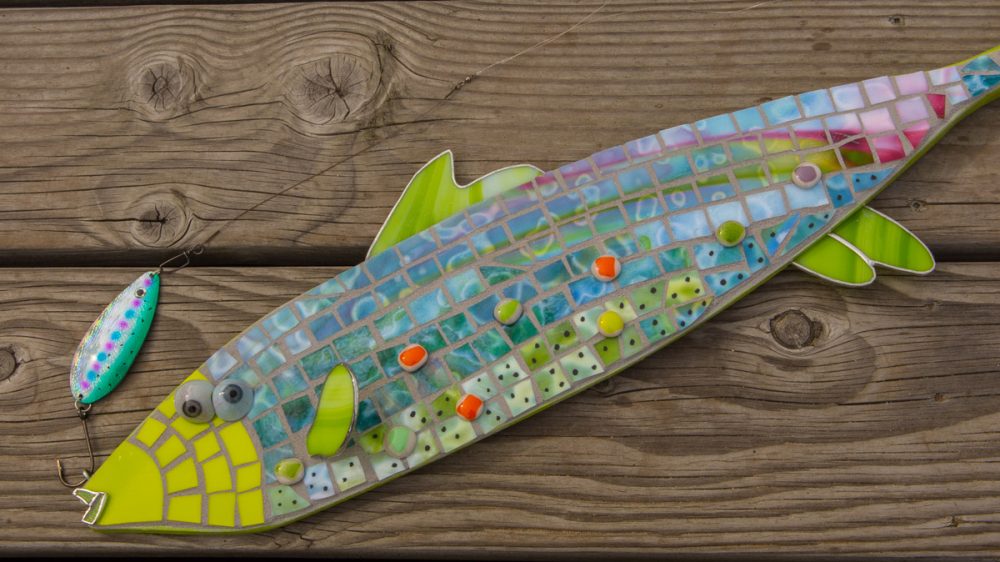 Ontario Parks 125th Anniversary
The 2018/19 contest is celebrating Ontario Parks' 125th Anniversary (1893 – 2018). Remember to register for the Paddle Art Contest at select AO locations and submit you master piece of a paddle to AO by August 31, 2019.
For more information on the contest and to register, visit their website