Looking for the Extraordinary? We've Found it!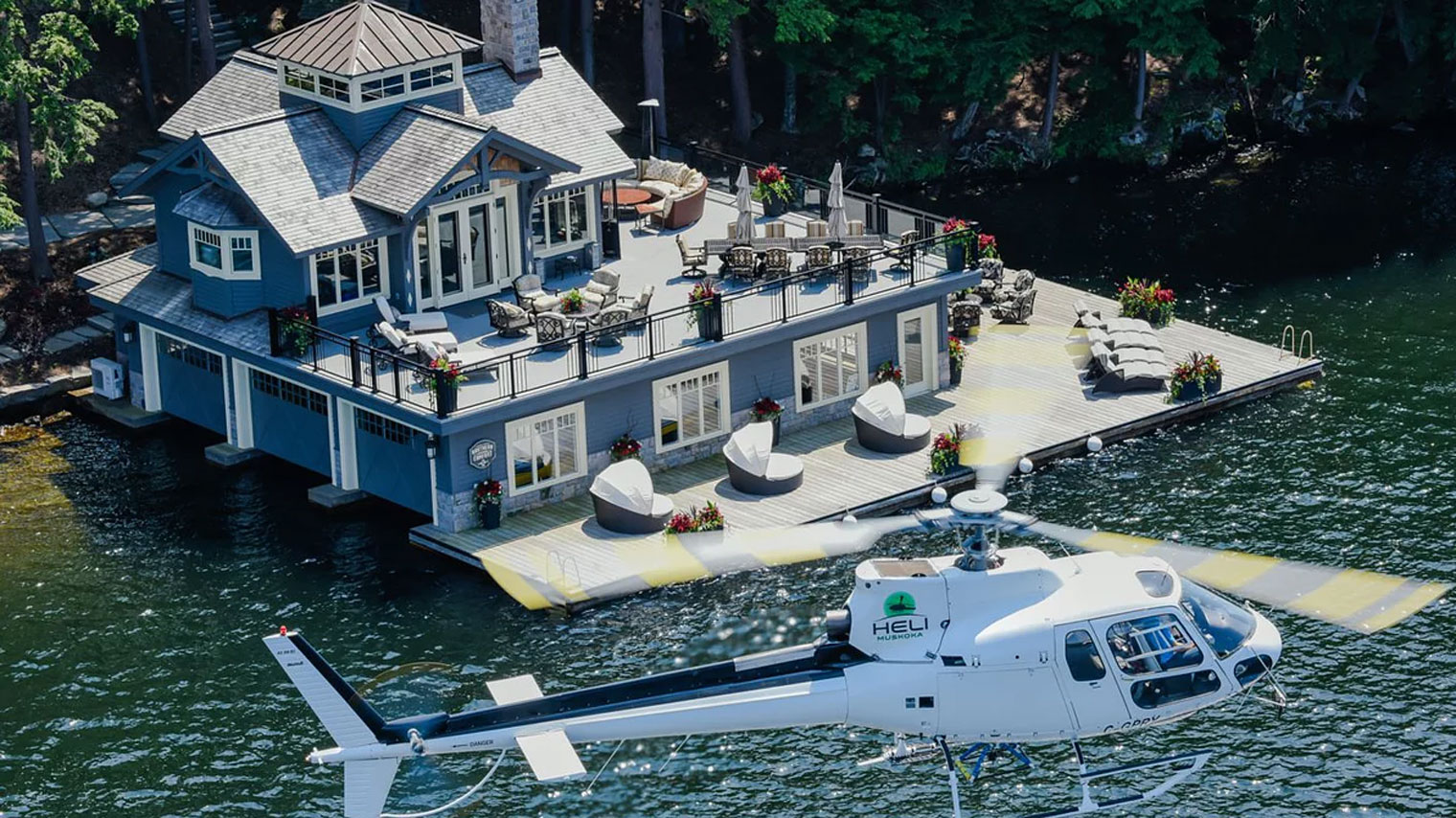 May 24, 2018 – MUSKOKA ON
There is no denying that Muskoka draws visitors from all over the world because of its natural beauty, freshwater lakes, rugged Canadian Shield and wind swept pines. Now you can see this natural beauty from a whole new vantage point, high in the sky!
New for 2018, Flight Helicopter Tours is offering sightseeing tours seven days a week out of the Muskoka Airport. If you are looking for something to do in Muskoka that is far from ordinary, this is it!
There are 4 ways for you to get airborne with Flight Helicopter Tours this summer:
Rides into Steamboat Bay
This ride is short and sweet, but shows off Muskoka's tremendous beauty. Dipping over Steamboat Bay in Gravenhurst, this 10 min ride is pure excitement from lift off to landing! For more information, visit their website
Millionaire's Row Sightseeing Tour
Their most popular tour flies you over all the hot spots around Lake Muskoka, where passengers can marvel at Muskoka's famed resorts, natural hidden gems, waterfalls, and catch a glimpse of the popular Millionaire's Row. This tour operates at scheduled times on Fridays and Saturdays. For more information, visit their website
Lakeside Fine Wine and Dining Tour
Be whisked by helicopter over Lake Muskoka to the exclusive Water's Edge Restaurant, one of the best lakeside dining views in Muskoka. Whether you are looking to wow guests or just want an out-of-this-world dinner date with friends, this experience will be hard to top. For more information, visit their website
Private Tours
If you have a group ready to go, you don't need to wait around for their scheduled flights on Friday and Saturday. Private tours can be chartered seven days a week. Book a flight near dusk to see a Muskoka sunset like never before. For more information, visit their website
Insider Tip
Check in for your flight early at the Muskoka Airport and take in the Little Norway Memorial, a modest yet fascinating look back at Muskoka's historical connection to the Royal Norwegian Air Force. Sawdust City Brewery sums up the connection well with their craft beer Little Norway Pale Lager. Stop in at the brewery only 5 minutes from the Airport to try this delicious brew that pays homage to Gravenhurst and Muskoka's past.
Stay and Play
Make the most of your Muskoka experience and check out our top recommendations for places to stay and perfect getaway packages.