As the summer comes to an end, we look ahead to Fall! Muskoka's biggest and brightest season. From outdoor festivals to art events, the fall is full of activities and attractions for locals, tourists and anyone looking for a fun adventure. Whether you're planning a trip or just want ideas on how to spend your time in Muskoka this month, here are 20 fall events that everyone should check out! These unique activities will make sure you have an unforgettable Muskoka fall getaway. So come explore what Muskoka has to offer – dare we say it could be even better than summer? Discounted getaways, reduced boat traffic and a sense of calm in the region as the seasons change. Don't miss out on fall in Muskoka!
Fairs & Festivals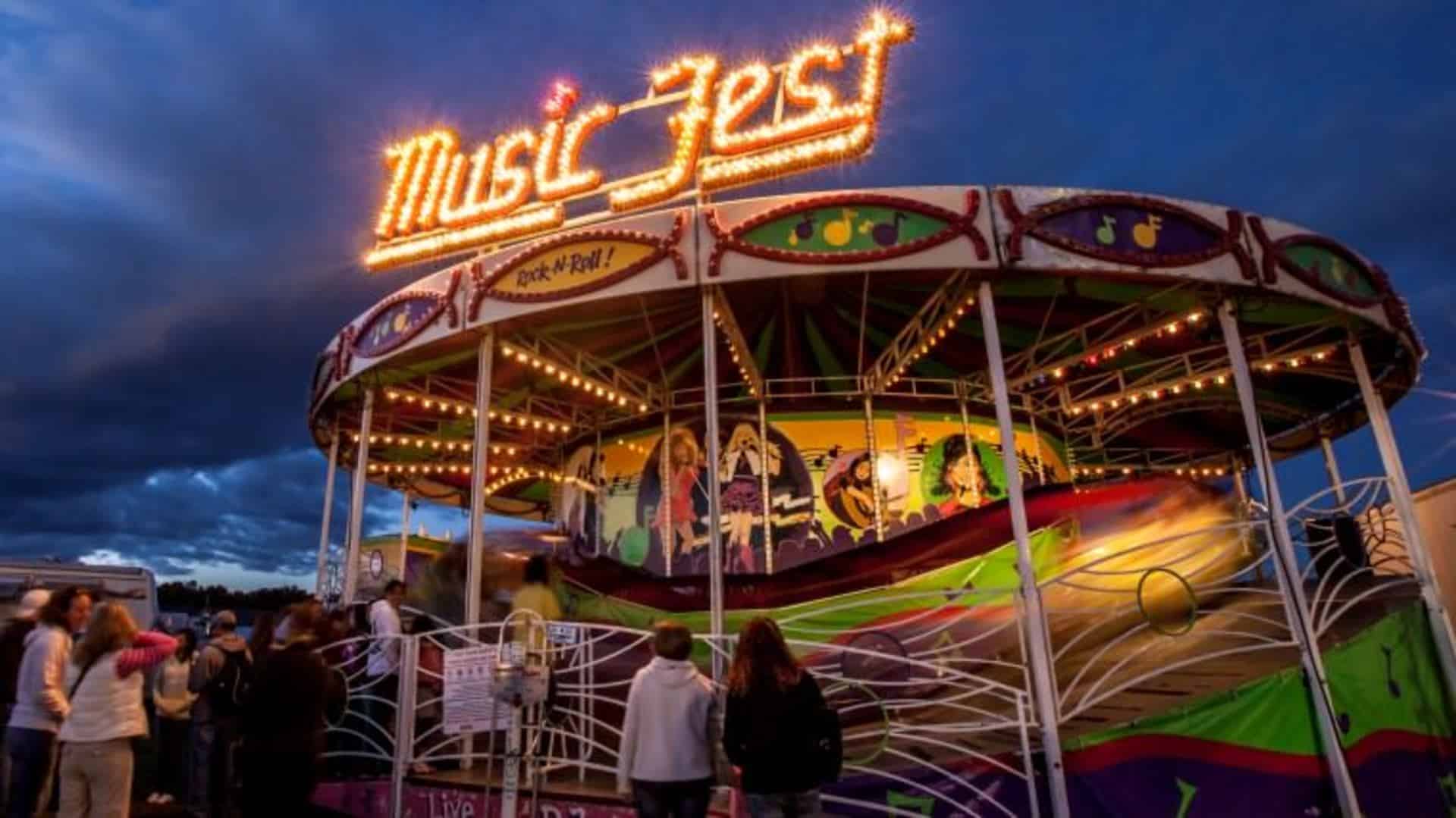 Think that Muskoka shutters up after Labour Day? Think again! Consider a trip to Bracebridge to attend one of the most charming family events of the colourful season. For over 156 years, locals and visitors alike have gathered in this picturesque town to celebrate the farming season, to recognize our neighbours' harvest fare and handiwork, and to enjoy great fun and entertainment. The event will feature; horse shows, rides, local vendors, delicious eats, live music, square dancing and so much more! Come out to the Bracebridge Fall Fair this September for Great entertainment, fantastic food, exciting thrills and attractions, and good people!
September 9: Severn Bridge Fall Fair 
September 15-17: Bracebridge Fall Fair 
September 22 – 24: Huntsville Fall Fair 
October 1: Honey Bee Festival 
October 13 – 15: Bala Cranberry Festival
October 20 – 22: Oktoberfest Muskoka
October 27 – 29: Elvis & Co Music Festival
November 3 – 5: Huntsville's Girlfriends Getaway Weekend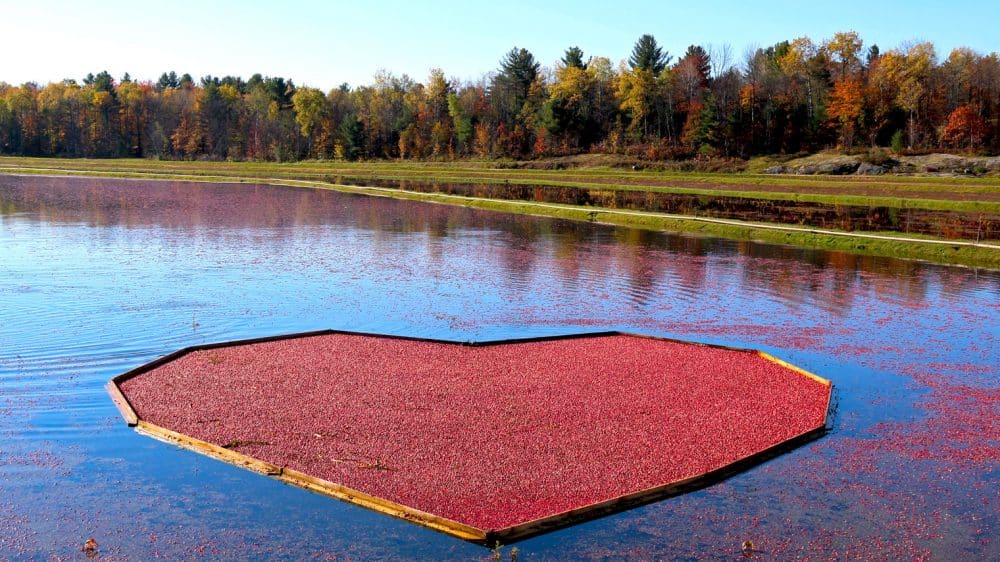 Family Fun 
Ongoing Family fun this fall! Check out Halloween Spooktacular at Santa's Village over select dates this September and October. The Sandhill Nursery Fall Festival is the perfect kick-off to celebrate the harvest season, where the 100-acre property is transformed with beautiful living displays, art installations, giant mazes, a beer garden, a scavenger hunt, fall-themed games and even an epic pumpkin slingshot where you can launch pumpkins far out into the field to see if yours flies farthest.
Select Dates September & October: Halloween Spooktacular at Santa's Village
Select Dates September & October Fall Festival at Sandhill Nursery
September 18 – October 15: Muskoka Cranberry Route



The Cranberry Harvest starts September 23, 2023! Harvest is the most exciting time of the year. It's when we (quite literally) get to see the fruit of our labour! We start two weekends before Canadian Thanksgiving and are usually finished by October 31st. Drop by and learn about this unique crop! Throughout the harvest there are, Harvest Activities, Wagon Tours, Wine Tastings, Cranberry Plunges, Hiking Trails and Beautiful fall scenery. There is no charge to visit the store/café area of the farm. If you want to explore beyond the store/café, you need a farm pass. There are also activity fees for tours, wine tasting and the cranberry plunge. For more information on this exciting time of year click here!
September 23- October 31, 2023
Live Music in Muskoka 


There's no shortage of live music this fall in Muskoka. 
Every Friday & Saturday evening until October 7, The Muskoka Music Crawl features different artists at different locations across Huntsville. No cost to attend! 
September 15: Travelling Milbury's in Gravenhurst 
September 30: Nursery Nights with Great Lake Swimmers at Sandhill Nursery
October 7 & 8: Blue Rodeo at The Kee to Bala 
October 12: Gord Bamford in Gravenhurst
October 13: Nursery Nights with Jenn Grant at Sandhill Nursery 
October 22: Nursery Nights with Ben Caplan at Sandhill Nursery 
October 22: Bachman & Bachman at The Rosseau JW Marriott Resort & Spa 
October 26: Hawksley Workman at Algonquin Theatre in Huntsville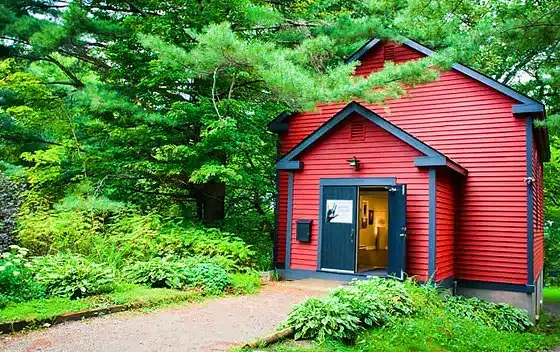 Art & Culture 


September 8 – 23: Muskoka Arts & Crafts Presents For the Love of Dogs at Chapel Gallery 
September 24: Mushroom Foraging Workshop at Farmers' Daughter in Huntsville 
September 21 – October 14: Muskoka Arts and Crafts presents the Autumn Charity Art Auction
September 30 – October 1: Gravenhurst Autumn Art Tour