Hand-made works that capture Muskoka's essence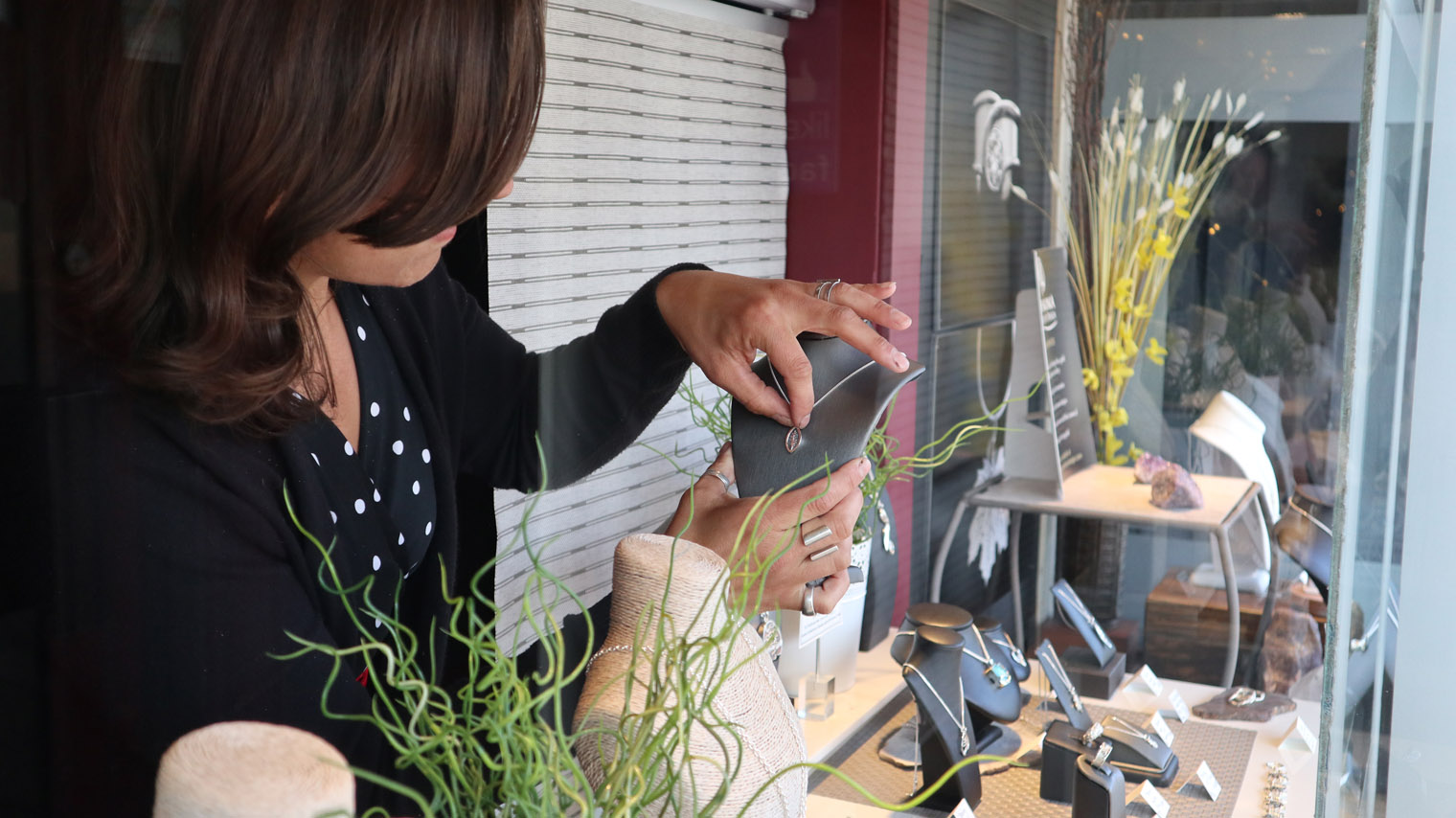 Exploring the gorgeous treasures on display at Muskoka Jewellery Design feels a little like you've discovered the jewellery box of Mother Nature herself.
Unmistakably inspired by their Muskoka surroundings, their works dazzle with their classic, abstract, and naturalistic themes – all hand made by in-house metalsmiths or specially selected artisans.
A staple of Huntsville's Main Steet since 2006, their store operates out of a heritage building that's actually been a jewellery store since the early 1900s.
Continuing a family tradition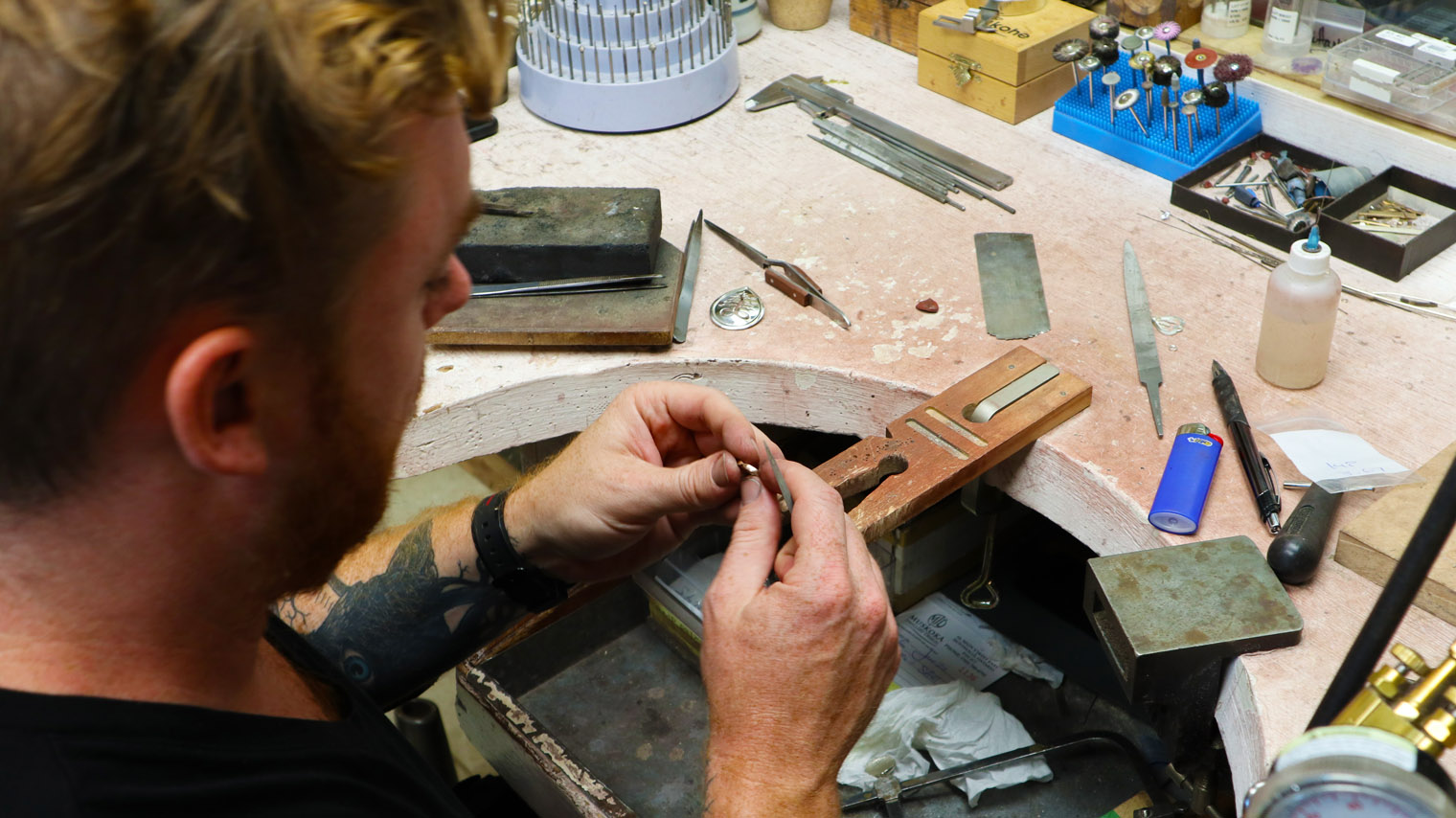 Today, the store is owned and operated by Michael Reijnen, who spent 14 years apprenticing under his father (and the store's previous owner), Joseph Reijnen, before taking over. Originally, Michael had been uninterested in the family business, but he eventually discovered he had a talent and passion for jewellery design and production.
And thank goodness he did – his works have a youthful and functional flair and proudly stand alongside pieces produced by his father and other talented artists that they feature.
One-of-a-kind and timeless pieces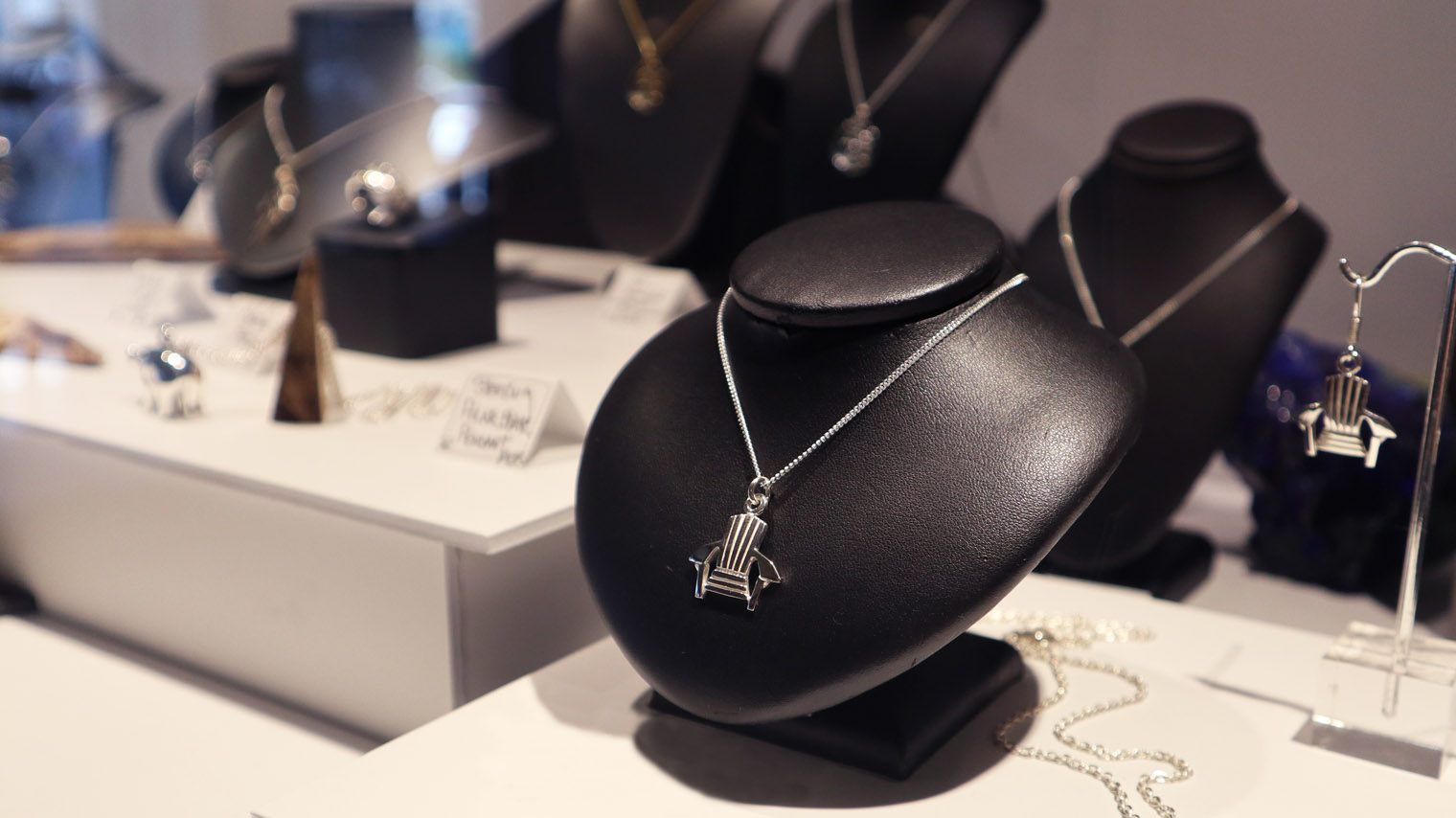 Muskoka Jewellery Design has a diverse and loyal audience who are always stopping in to discover Michael's latest creation for themselves or as a special gift for any occasion.
Primarily working with silver, gold, and platinum, as well as precious and semi-precious stones, the designers craft and carry pieces that set them apart in their industry and maintain a timeless quality.
Their most popular pieces by far are from their Muskoka line, which feature eye-catching designs inspired by the natural beauty of Muskoka, its wilderness, and its wildlife.
They're constantly dreaming up new ideas and adding to their offerings, plus patrons often can't wait to take home a treasure from their store, so it's worth it to visit often as there's always something new to see.
Visit their website for more information
Stay and Play
Make the most of your Muskoka experience and check out our top recommendations for places to stay and perfect getaway packages.
Content produced in partnership between Muskoka Tourism and the government of Ontario