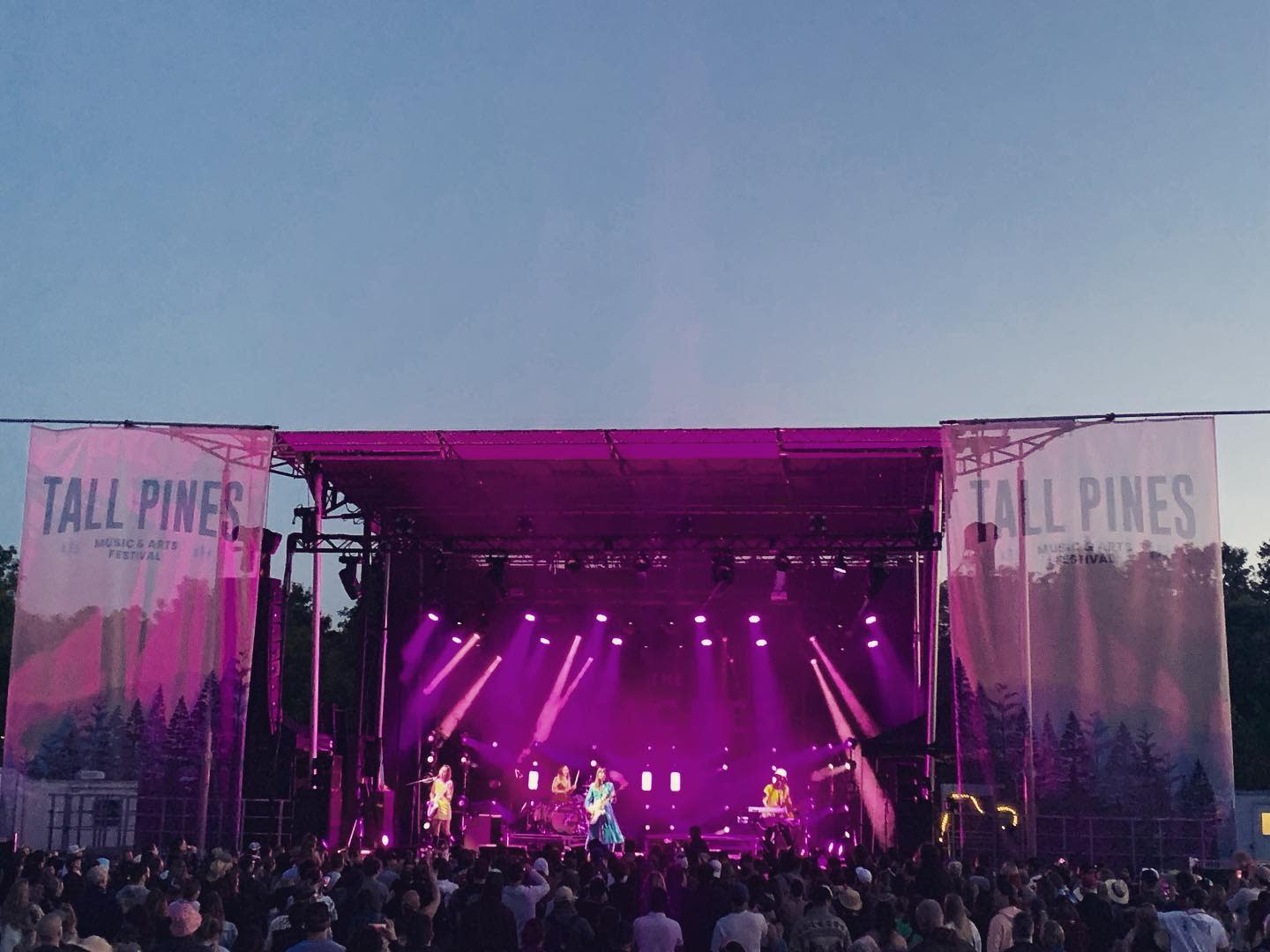 Tall Pines Music & Art Festival
Venue:

Muskoka Wharf Events Field

Address:

861 Bay St, Gravenhurst,,
About
Tall Pines Music and Arts Festival, a two-day, community-focused, culturally-curated outdoor event, is coming to Muskoka for its inaugural year, taking place June 16 and 17 at Muskoka Wharf Sports Field.
Here is your 2023 Tall Pines lineup.
Blue Rodeo, Serena Ryder, Tokyo Police Club, Classified, I Mother Earth, Ombiigizi, the Darcys, Jerry Leger & The Situartion, The Redhill Valleys, Cam Kahin, Goodnight Sunrise, The Brandy Alexanders, Veours, Frank Mighty, Augusta, The Currie Brothers and Misty Blu.
Early Bird Weekend Passes ON SALE now.
Accommodation packages are available at Muskoka Bay Resort and Taboo Muskoka