Tuesday, May 28, 2019
In honour of Hamburger Day on Tuesday, May 28th, here are some Muskoka stops where you can get a little something to sink your teeth into and celebrate.
Warning – this article may induce mouth-watering hunger!
JW Marriott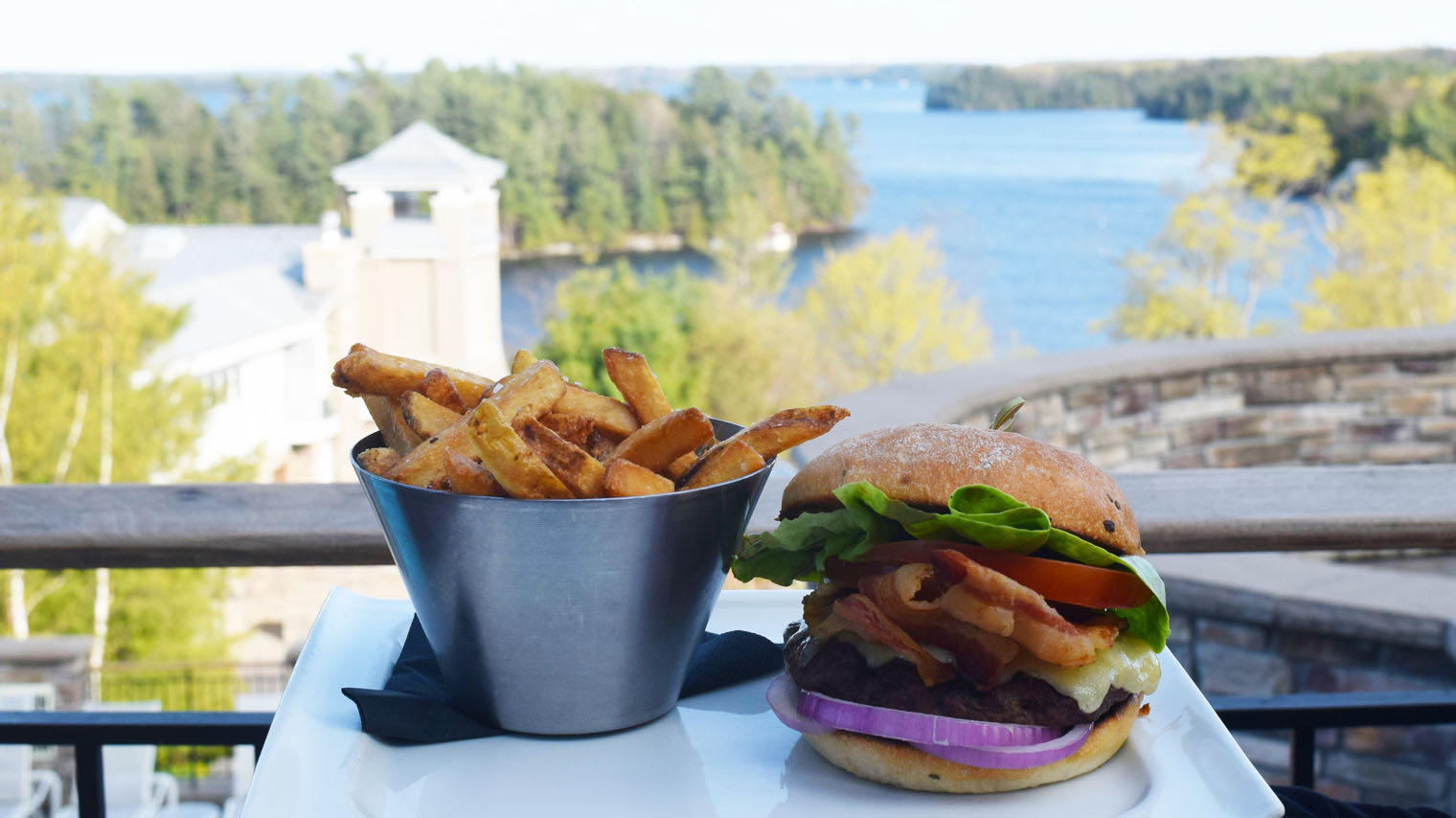 Visit the JW Marriott Rosseau Muskoka Resort & Spa to try their JW Signature Burger – featuring a succulent beef patty, a thick slice of Balderson cheddar cheese, naturally smoked bacon, fresh onions, lettuce, and tomato, served with warm crunchy fries on the side.
Old Station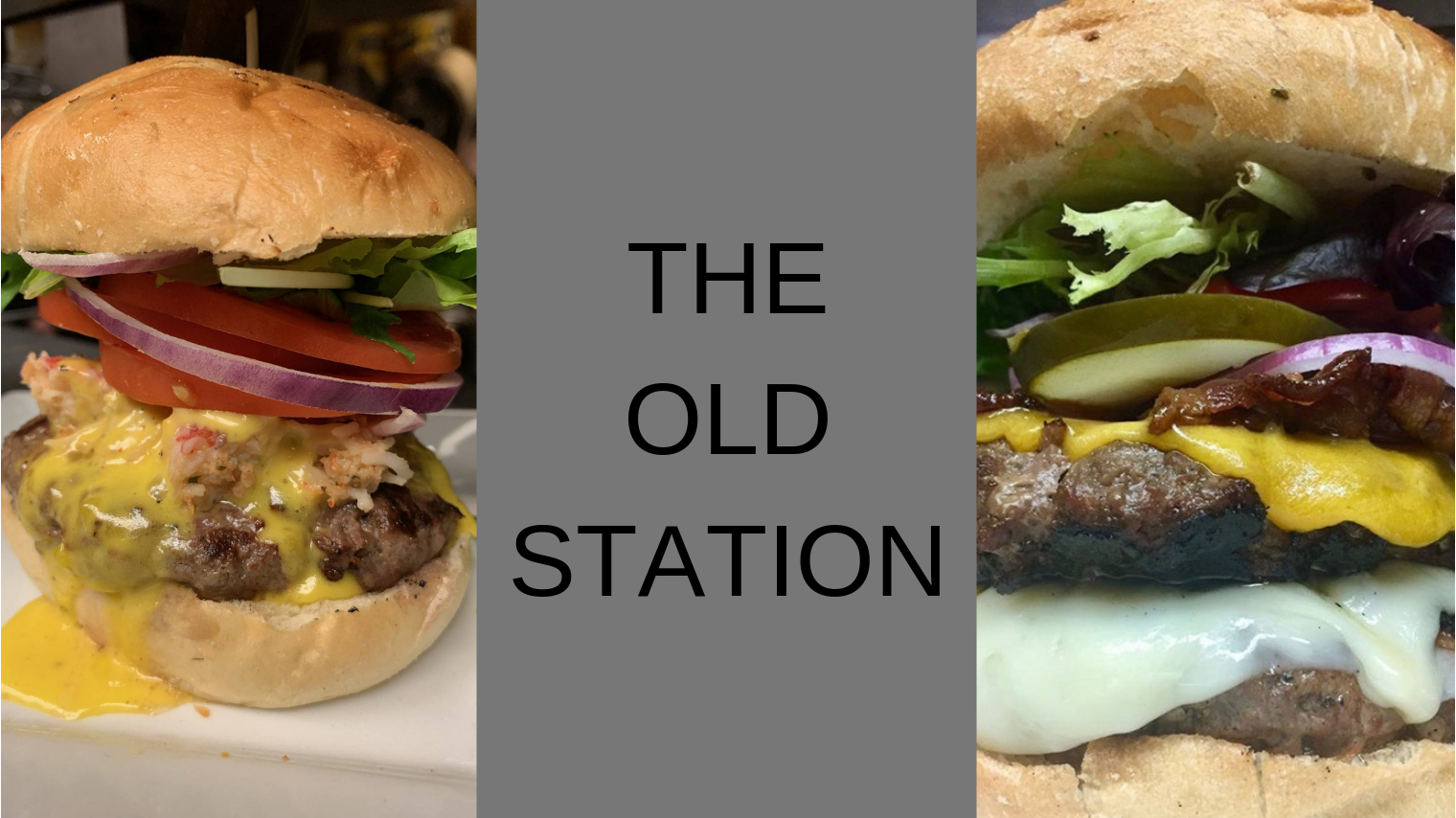 The Old Station is home to a variety of hamburgers, including…
The Old Station Burger – featuring homemade, half-pound 100% Angus beef burger;
The Brie Burger – featuring their classic homemade, half-pound burger topped with crispy cornmeal crusted fried brie, and port wine jelly;
The Candied Bacon Burger – featuring their classic half-pound burger topped with two strips of maple candied double smoked bacon, a heap of melted Welsh Cheddar, and dressed with sriracha mayo.
Portage Store Restaurant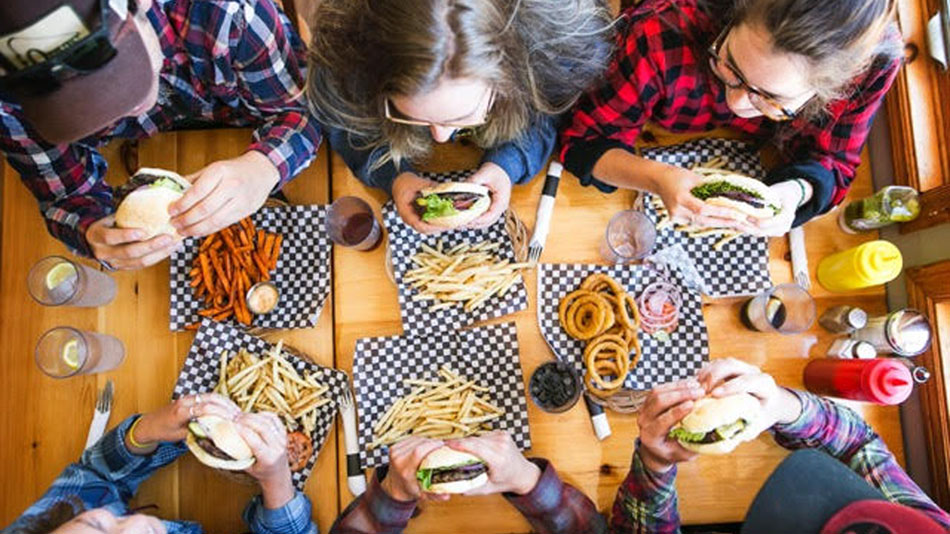 Check out the Backpacker Bacon Burger at the Portage Store Restaurant in the heart of Algonquin Park – featuring Canadian cheddar cheese and sizzling bacon.
Sherwood Inn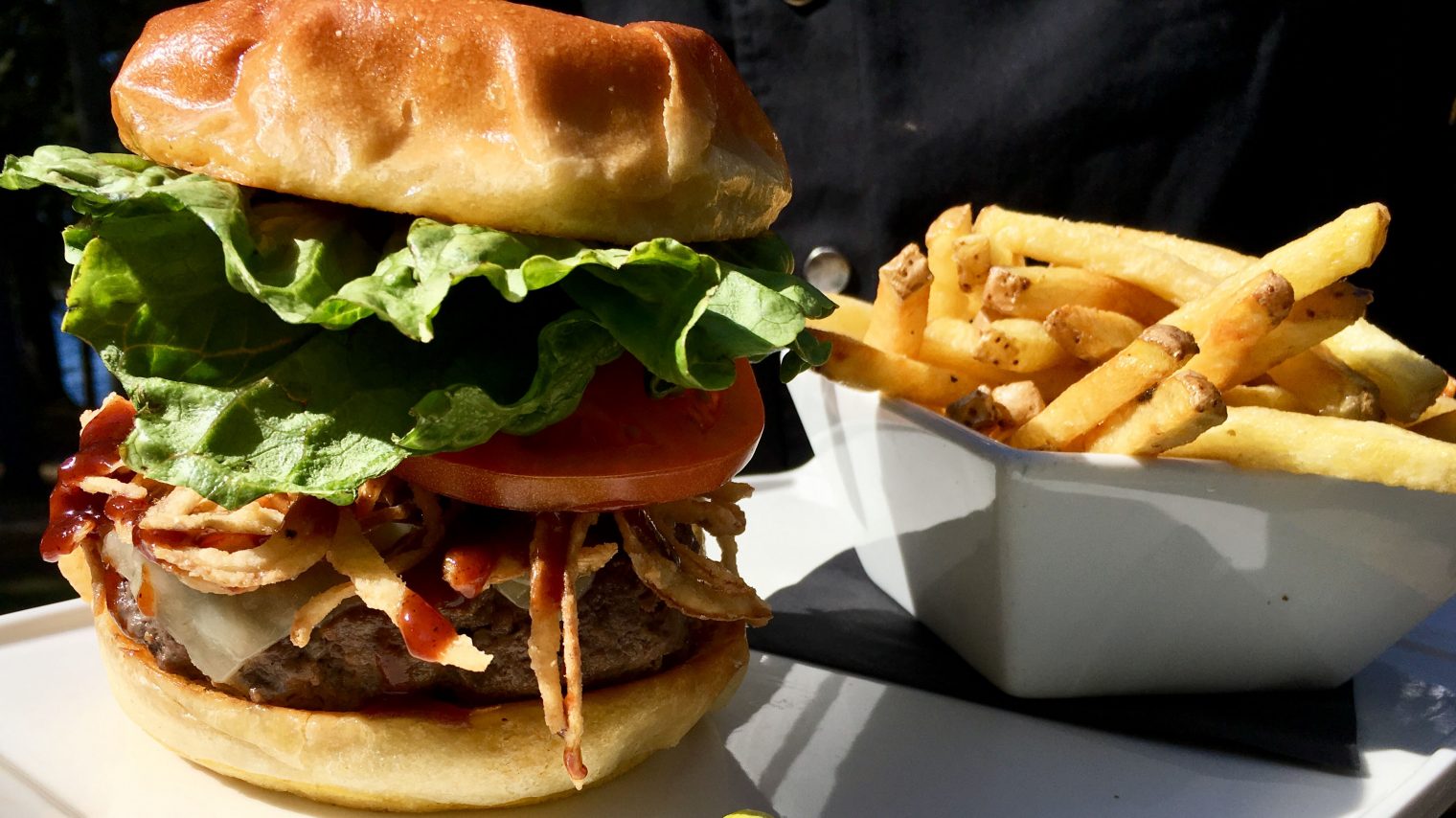 The Sherwood Inn is home to the Sher Burger – featuring a handmade Canadian beef patty, old English white cheddar, whiskey BBQ sauce, and onion straws.
Taboo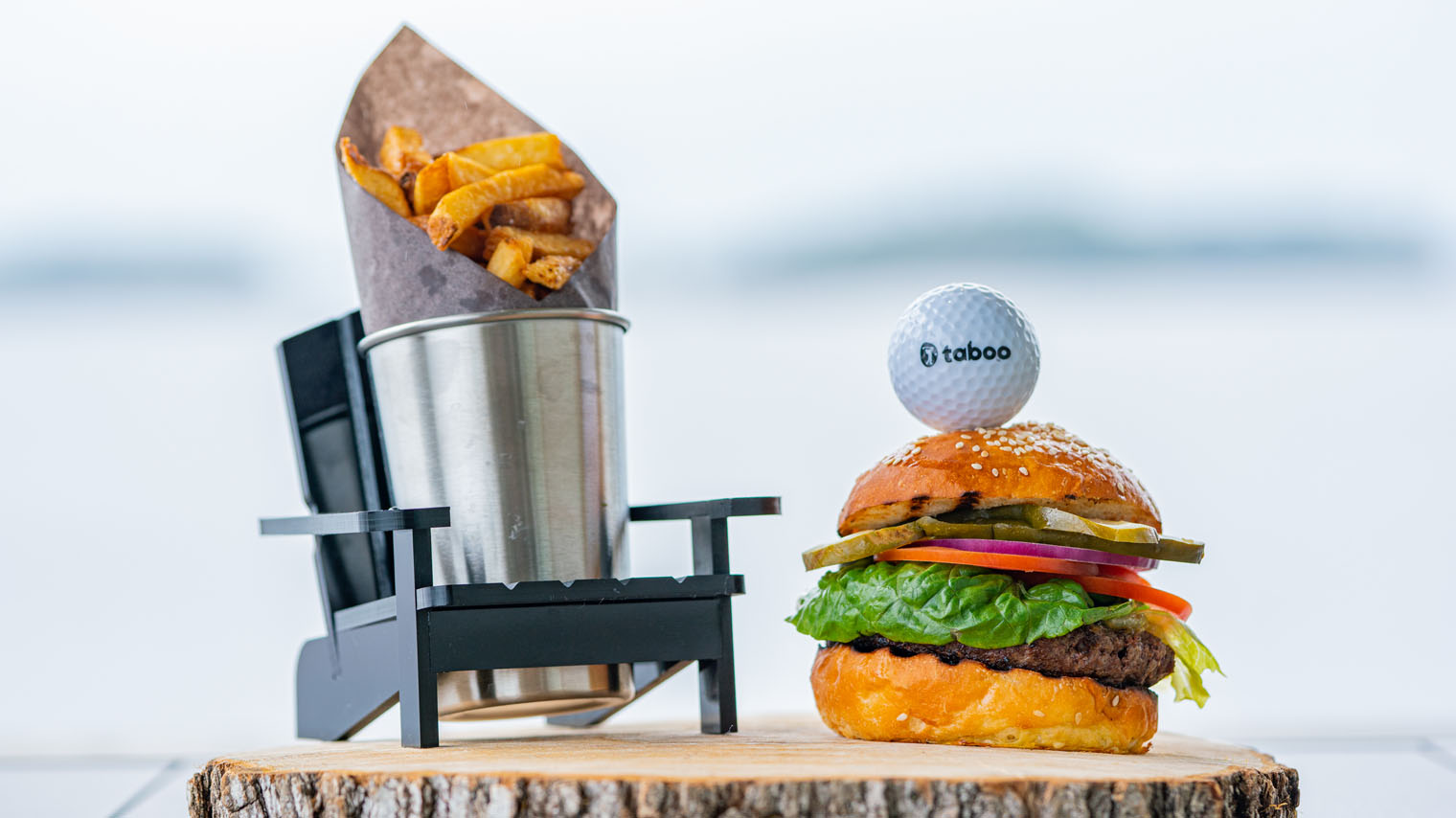 Stop by Taboo Muskoka for the #Taboo Burger – featuring a beef brisket patty, steamed smoked gouda, baby gem, tomato, red onion, whisky sour pickles, and arugula pesto aioli on a hokkaido milk bun
3 Guys and a Stove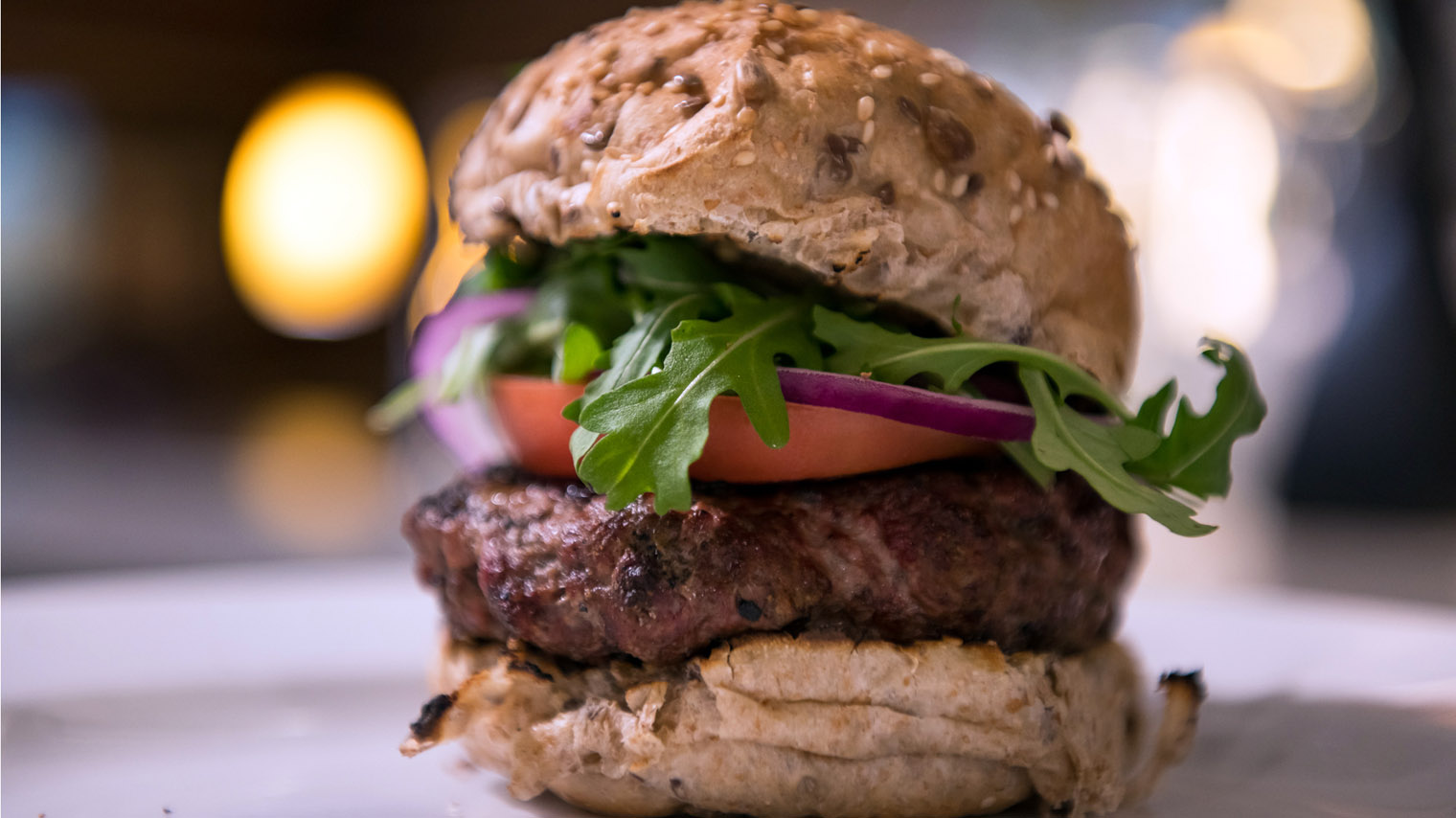 3 Guys and a Stove serves their Beef Burger – choose between charbroiled or blackened, and served with lettuce, tomato, onion, & pickle. Bonus, you can also add jack cheese, cheddar cheese, salsa, garlic, grilled peameal bacon, mushrooms, or even roasted peppers to top it off.
Windermere House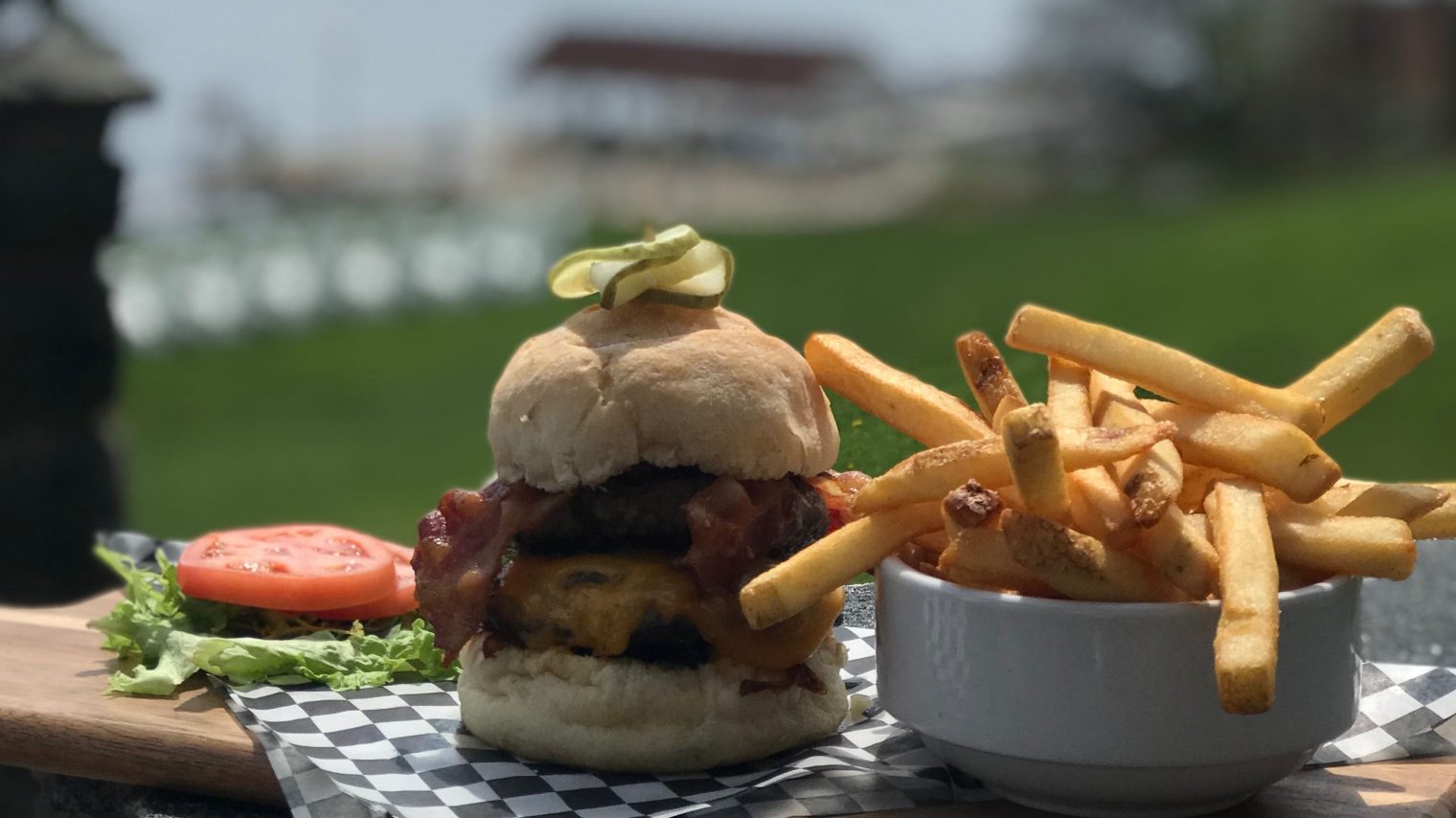 Windermere House is home to the WH Pub Burger – featuring two all beef patties, aged cheddar cheese, bacon, maple onion relish, and served with house fries.
Burgers that hold the ham
Not in the mood for beef, but still want to celebrate the day? Try these alternatives…
The 

3 Guys and a Stove's

 Blackened Garden Hummus Burger – featuring cider yogurt dressing, Louisiana sauce, and pea sprouts.
The Old Station's Veggie Burger – featuring a soy-based vegetarian patty; or the Lamb Burger – featuring a half pound of North African spiced ground lamb and herbed Havarti cheese.
 

Taboo

's Green Goddess Burger – featuring a plant-based burger, brie, tomato, sprouts, and green goddess aioli on a hokkaido bun
Stay and Play
Make the most of your Muskoka experience and check out our top recommendations for places to stay and perfect getaway packages.
Content produced in partnership between Muskoka Tourism and the government of Ontario