An adventure to put on your summer bucket-list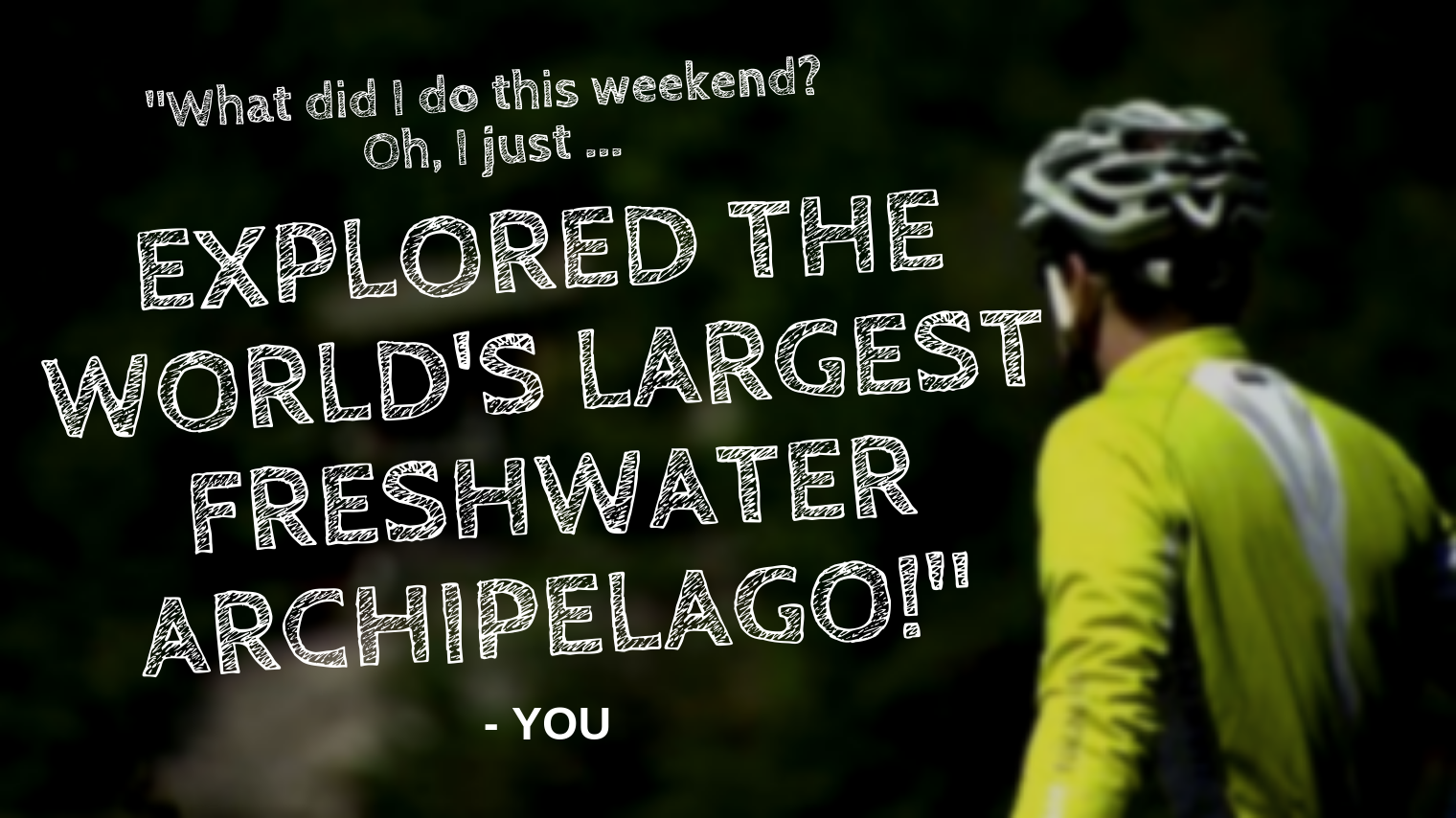 Just a few hours north of Toronto, there sits a cluster of islands that showcase the pristine, unrivaled elegance of Canada's natural beauty. Intrigued? We thought you might be.
These islands are what make up Georgian Bay Islands National Park, which includes Beausoleil Island – the largest within the park – where visitors get to see the rugged scenery of the Canadian Shield blend into rich, hardwood forests. Swoon.
PLUS, the park is also located within traditional Anishinaabek Territory and the world's largest freshwater archipelago, and is also part of the Georgian Bay Biosphere Reserve (designated by UNESCO in 2004). Double swoon!
There are tons of ways to enjoy a visit to the park – you can camp out in a tent, rent a waterfront cabin, trek a scenic hiking trail, plan a quick picnic. Or, you could explore this natural jewel on bike-back … read on to learn more!
Getting There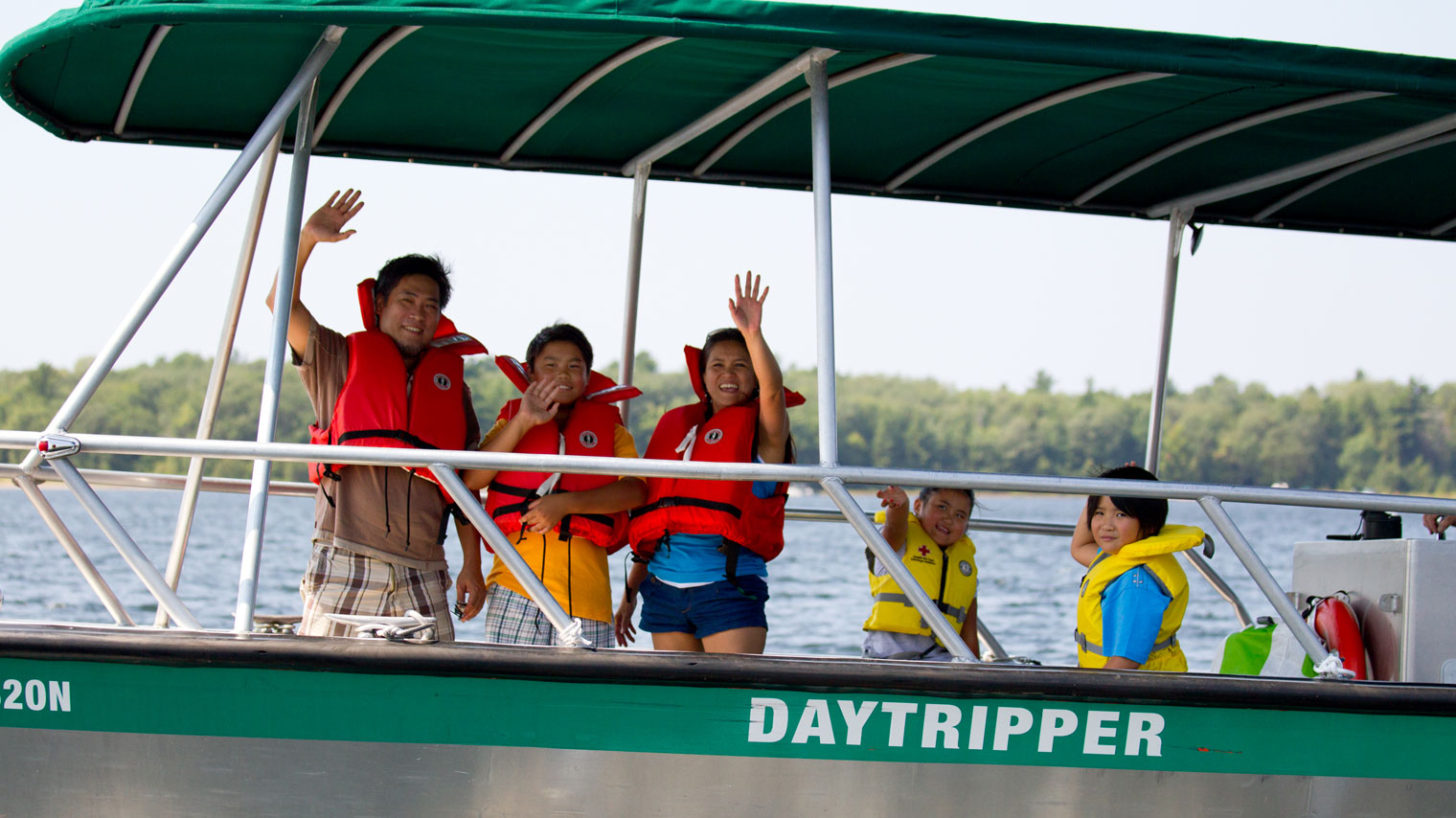 Georgian Bay Islands National Park is only accessible by boat, which just adds to its allure and really makes you feel like you're disconnecting from the mainland.
You can get out to the National Park on your own boat, but most visitors take the DayTripper. Departing from Honey Harbour, it shuttles visitors to Beausoleil Island daily from Victoria Day weekend in May to Thanksgiving weekend in October. And, once arrived, you'll have roughly 4 hours to explore before the DayTripper returns to take you back.
Reservations are required, however, so don't leave home without one. Reserve your spot online here.
Biosphere Bikes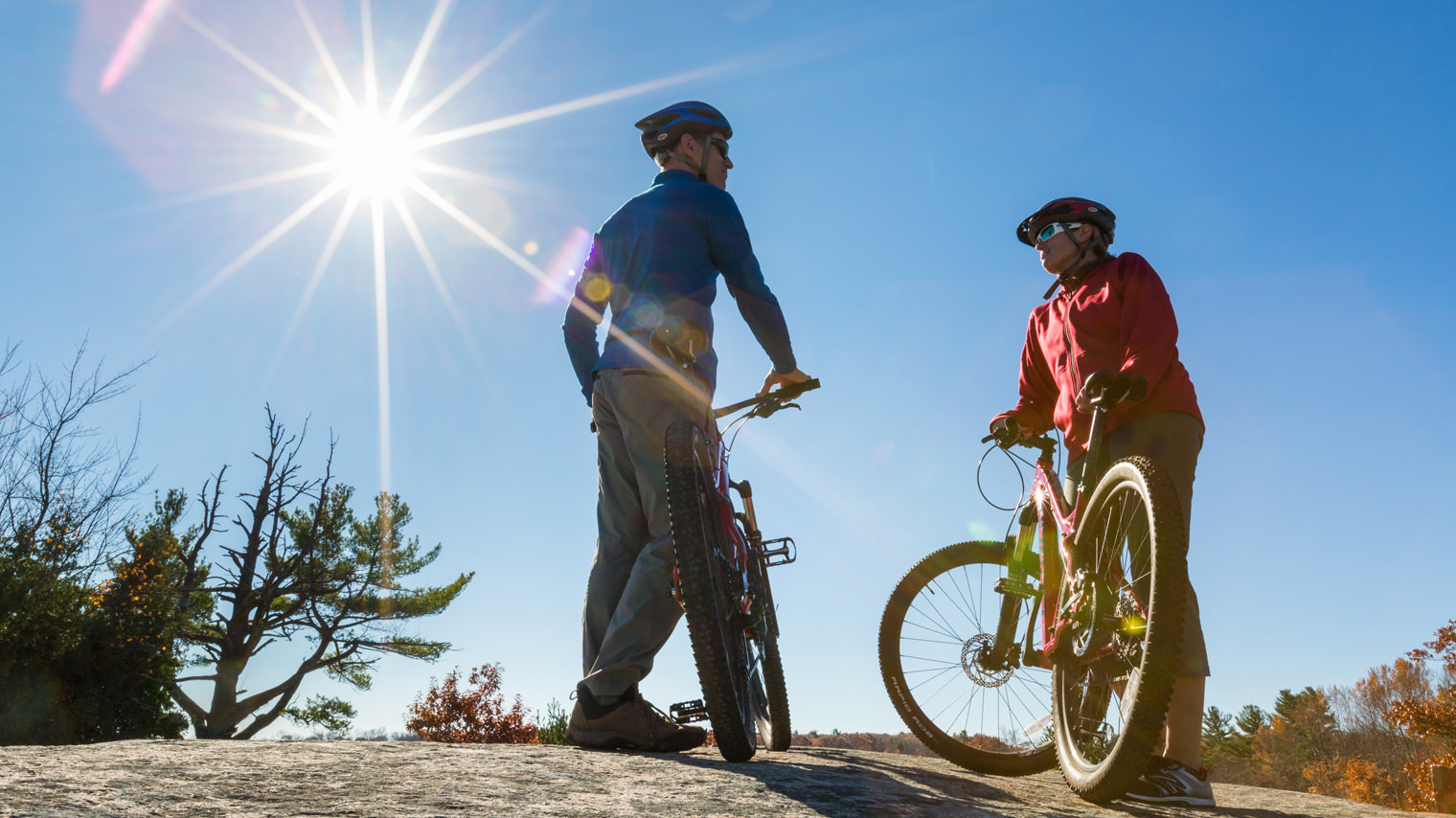 Day visitors are sometimes able to bring bicycles aboard the DayTripper, depending on available space, but you can also save yourself the struggle by renting.
Since 2015, the Park has partnered with the Georgian Bay Biosphere Reserve (GBBR) for the Georgian Bay Biosphere Bikes program, which just keeps growing in popularity! If you aren't familiar with the GBBR, they are a non-profit and registered charity that aims to create more resilient ecosystems and sustainable communities within eastern Georgian Bay.
Bike rentals are available 7 days a week at Georgian Bay Islands National Park, but for two days a week throughout the summer – usually Thursday and Friday (or Friday and Saturday on long weekends) – a GBBR staff member will be on Beausoleil Island offering bike rentals to visitors and answering any questions about the GBBR and their other initiatives.
Bonus – when you rent a bike on Beausoleil Island, proceeds from the rental go to the GBBR.
Trails to Try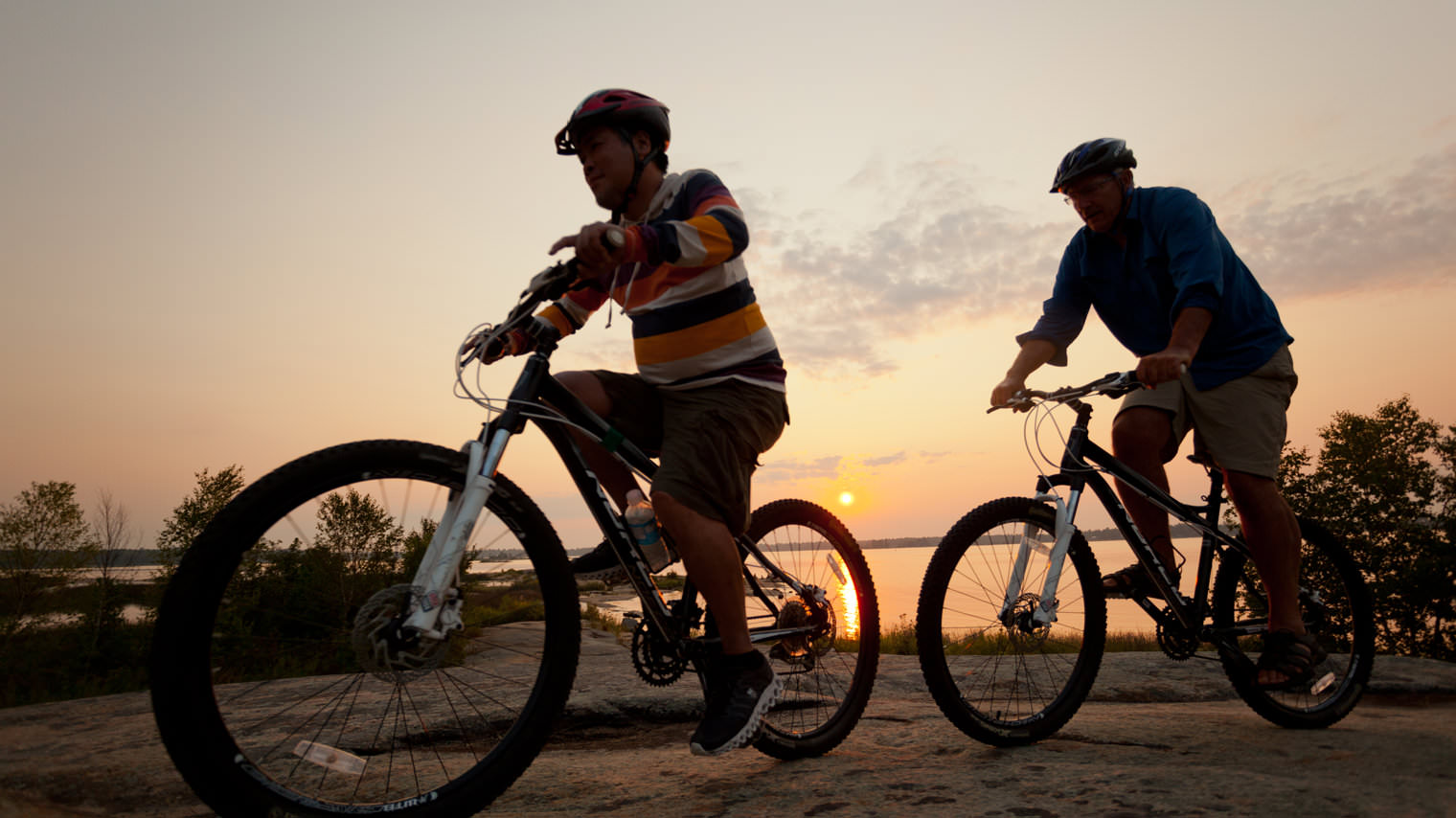 Bicycling is an excellent way to explore Beausoleil Island, where you can ride along trails like the Huron (6.9km), Christian (1.5km), and Georgian (7.1km) Trails. The Huron and Christian trails offer a scenic ride through mature forest. However, the Georgian Trail is more of a challenge, with more rugged rocky sections, and is mainly recommended for experienced cyclists.
Christian Beach, one of the GBBR's 20 Amazing Places, can also be accessed by bike from the Georgian Trail. It's the perfect spot to cool off after a ride while soaking up the stunning scenery.
Stay and Play
If you're interested in elongating your visit, Georgian Bay Islands National Park has a ton of different options for overnight stays.
If you prefer to be pampered after a day of adventure, stay at a local resort. There are loads of awesome options within a short distance from Honey Harbour, just check out our top recommendations for other great places to stay in Muskoka and perfect getaway packages to learn more.
Content produced in partnership between Muskoka Tourism, Township of Georgian Bay, GBBR and the government of Ontario