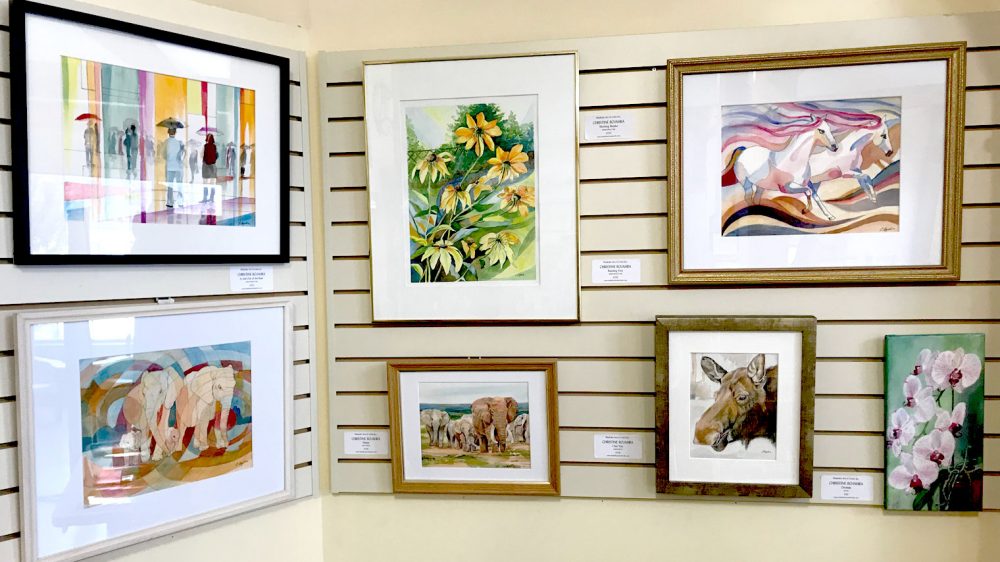 Christine has been painting since she was a very little girl. Her parents encouraged her and bought her a little Reeves paintbox and paper, which she took with her each weekend when she was sent to visit her blind grandmother. While there she used her imagination to paint beautiful faces and clothes on her imaginary princesses. This practice resulted in her love of portraiture.
While a teenager and a poor immigrant to Canada, she worked weekends to pay for correspondence art courses, where she studied the basics of colour, composition perspective and use of materials. Following the birth of her two children and teaching school, she had little time for painting. As the children grew she resumed her art and joined the Thornhill Village Artists and showed and sold her paintings through their regular art shows, and other local juried shows.
Since coming to Bracebridge to live, she has joined the Brown Baggers, where she receives encouragement and further instruction through workshops. She enjoys painting flowers and old buildings. Lately Christine has been experimenting with a new impressionistic style of watercolour using ink and line.