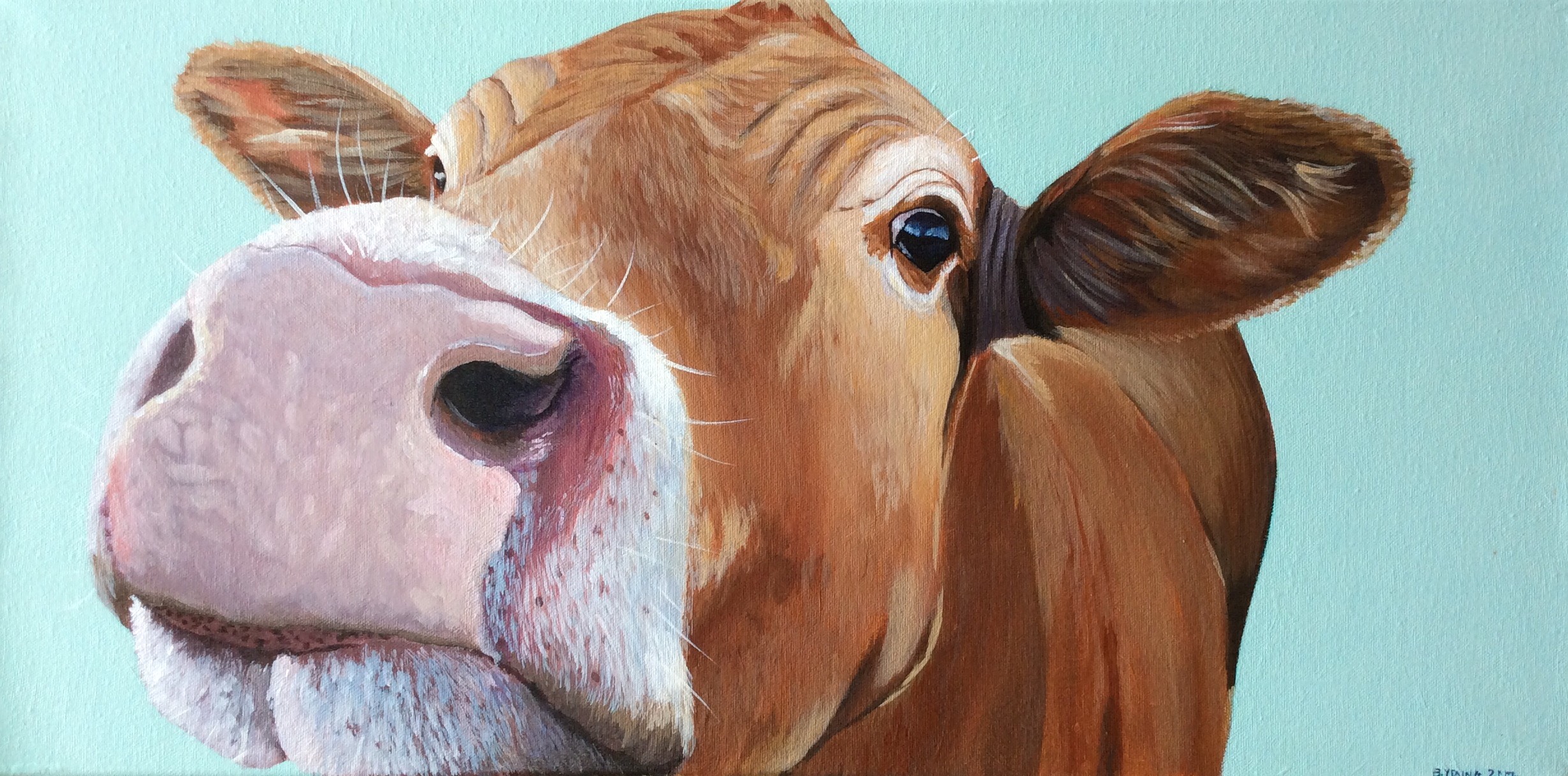 Born and raised on a farm in Muskoka definitely influenced Bonnie Young's choices in subject matter for her paintings. Primarily self taught she focuses on farm life but also has an interest in flowers, trees and aquatic life. Bringing to life the memories of her childhood" Poser" captures the confident personality of the rooster as he postures and waits for everyone to admire his beauty.
Whether a realistic image or whimsical interpretation Muskoka based painter Bonnie Young tries to capture the image and present it to the viewer hoping they will experience a moment of reflection and perhaps find some humour while enjoying the lifelike impressions. The natural sweet curiosity that cows have when meeting someone new is expressed in "Mary" as she stretches out her neck to get her tongue and nose close to you.
Until November 14th, you can see Bonnie's work at the Muskoka Tourism Center located at 1342 Highway North, just outside of Kilworthy. This display is part of Muskoka Arts & Crafts' Community Displays Program that promotes our members art in unexpected places for the community to appreciate and enjoy.
For more information on Bonnie Young's art, visit her website