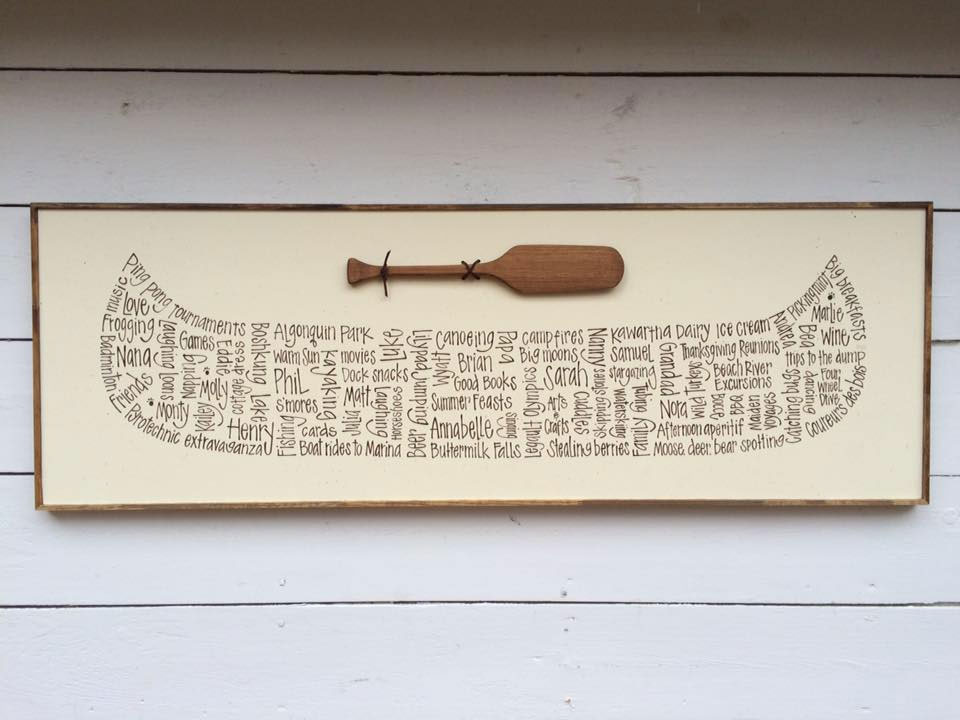 Muskoka was my first Love.
Coming up to our family cottage in Rosseau was always my favourite part of summer.  I love the memories that were created there and like to share stories with my own family of our 'crazy cottage days'.
Stories and memories were the inspiration behind Muskoka Twig… creating keepsakes to represent celebrations, which bring people together.  Family time at a cottage, weddings, birthdays & anniversaries are celebrated in your words with your memories honoured.
My crossword paintings incorporate words special and unique to my customers into meaningful shapes that highlight something, someone or a place that is special to them.  I do any sport, animals and Love to do celebrations of any kind!
Clients can select an existing design or dream up a shape – then provide a list of words personal to them.  I guide them through the process; crafting these elements by hand and painting the words that are so special to my customers.
If you are looking to contact me – check out my website or social media & you are welcome to drop in at my studio in Port Sydney.  Come visit the Gravenhurst Farmers Market  (every Wednesday) or Rosseau Farmers Market (every Friday)!
For more information, visit www.muskokatwig.com