For the week of July 15 – 21, 2019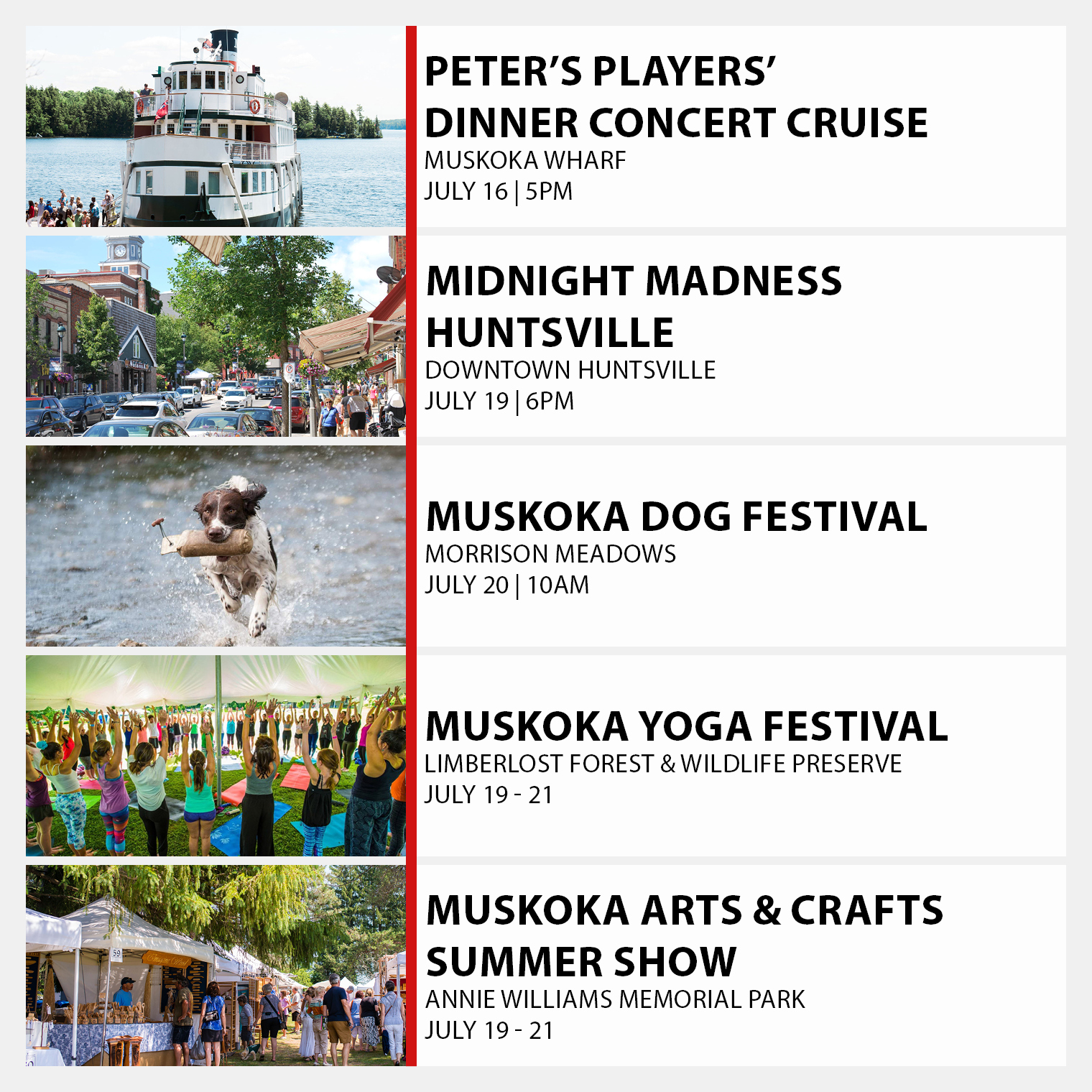 The heat is here, and Muskoka is HOT this week!
Kick off the week with Peter's Players' Dinner Concert Cruise on Tuesday, July 16, then keep your groove going on July 19 with Midnight Madness in Downtown Huntsville.
Finish your week off by visiting some of the fantastic festivals happening across Muskoka – including Dog Fest at Morrison Meadows, the Muskoka Yoga Festival at Limberlost, and the much-loved Muskoka Arts & Crafts Summer Show in Bracebridge.
Read on to learn a little more about these awesome events!
Dinner Concert Cruise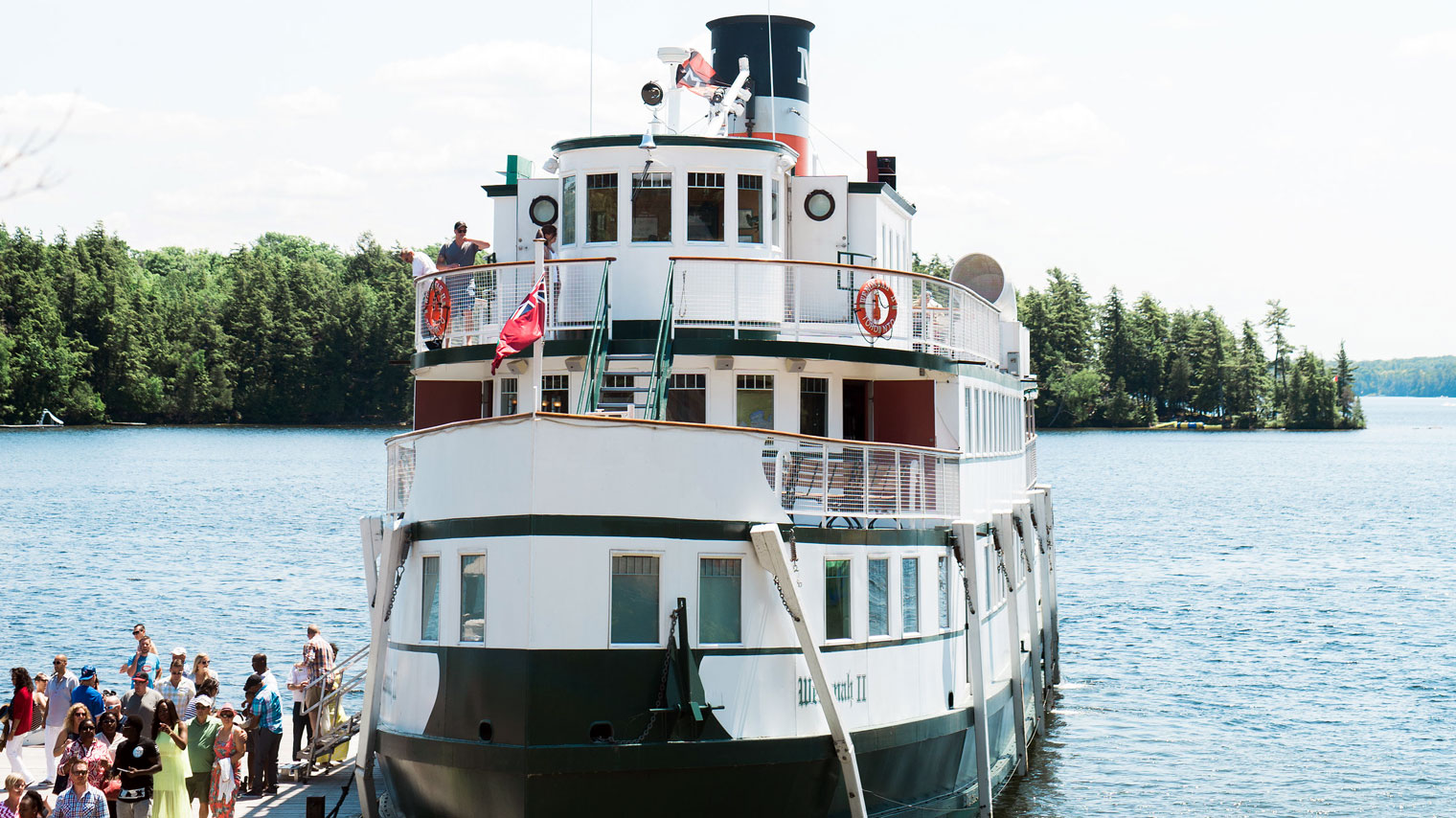 All aboard the Wenonah II this Tuesday, July 16, for some great music and stunning views thanks to Peter's Players' Dinner Concert Cruise. Featuring two Classic Albums Live (ZEPPELIN II) and The Tom Barlow Band, this 4-hour excursion also includes a buffet-style dinner. Get your tickets right away!
Visit their website for more information
Midnight Madness Huntsville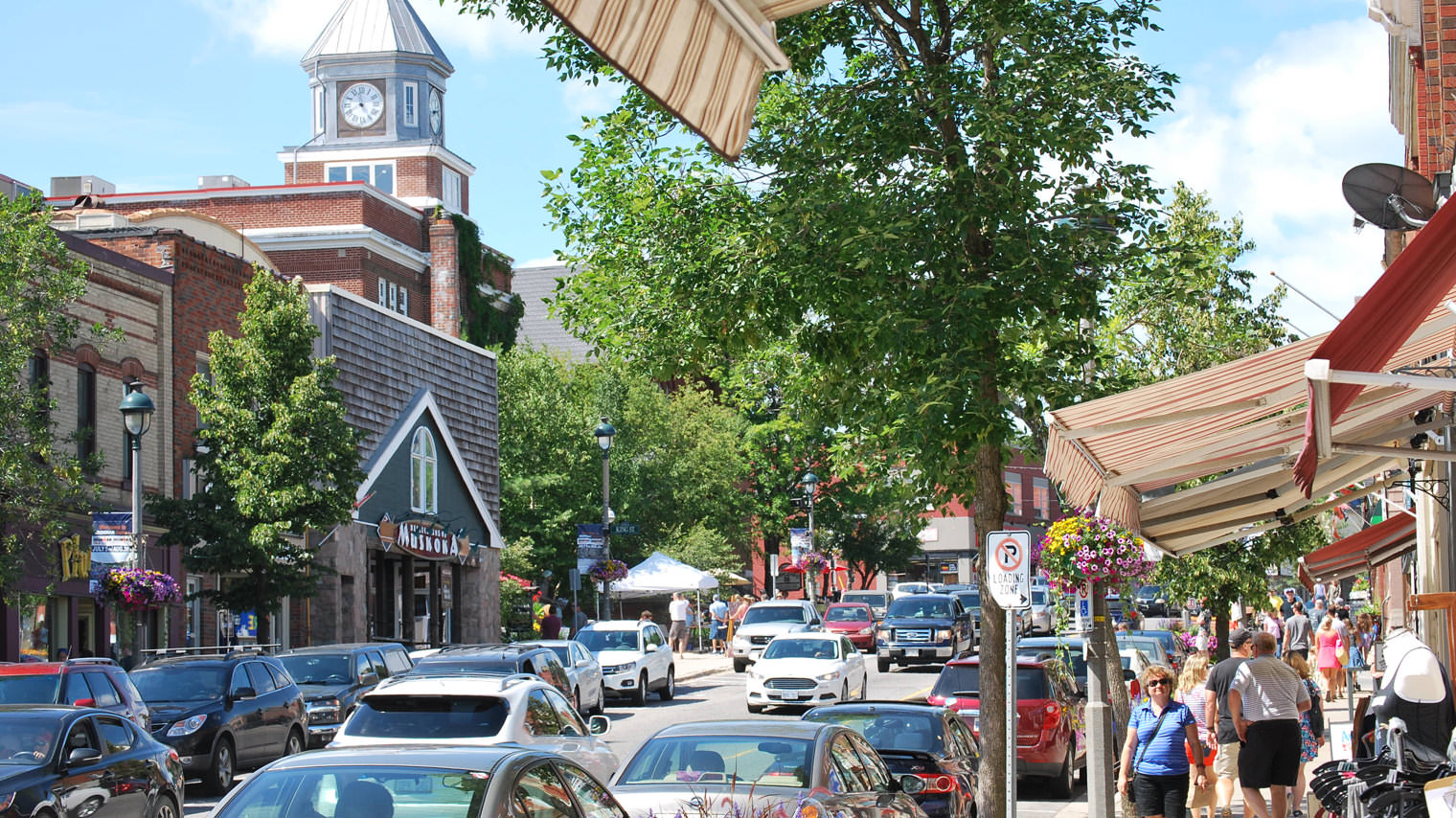 Midnight Madness is a fantastically fun street festival that completely transforms Huntsville's Downtown. Starting at 6pm on Friday, July 19, the Main Street is closed off and then flooded with families, food, and phenomenal vendors. Plus, this year they're introducing a Beer Garden and a Street Dance Party. So channel your inner Dancing Queen, and get ready to groove!
Visit their website for more information
Dog Festival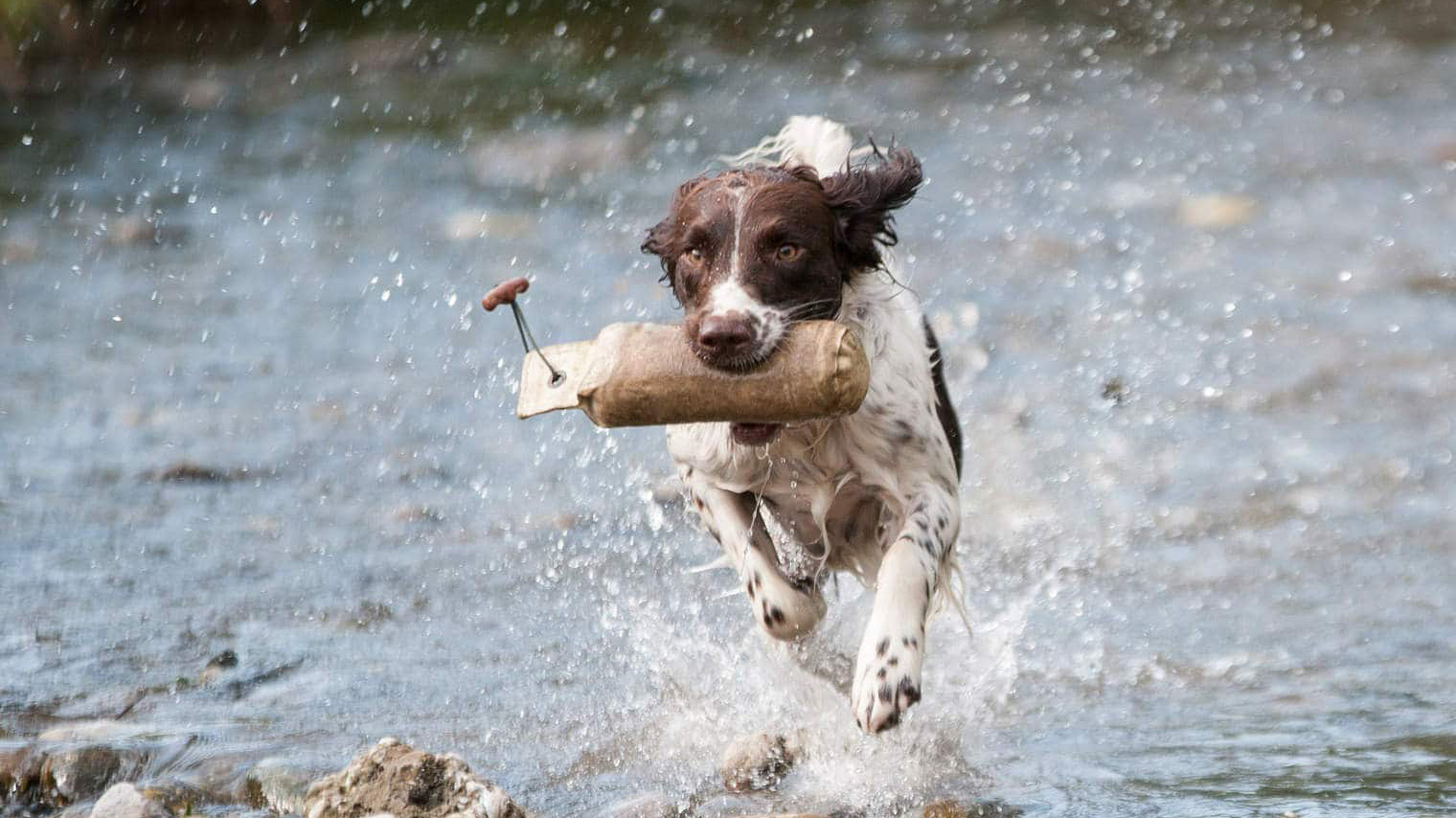 FINALLY! A weekend just for our best friends – by which, of course, we mean our cute and cuddly canines! This Saturday and Sunday, July 20 and 21, Morrison Meadows will play host to the third annual Muskoka Dog Festival. Held in memory of ardent animal lover Steve Hern, proceeds from this event are shared with local charities that give back to the community. So go and treat your doggy to a fun-filled day, which features activities like the DogLovers Days Lure Course, a Doggie Play Zone, a Best Dressed Dog Contest, and more events that'll get your tail wagging.
But, if you're planning to attend, keep in mind that all dogs have to be on a leash. And, be sure to visit their website for further safety steps.
Visit their website for more information
Muskoka Yoga Festival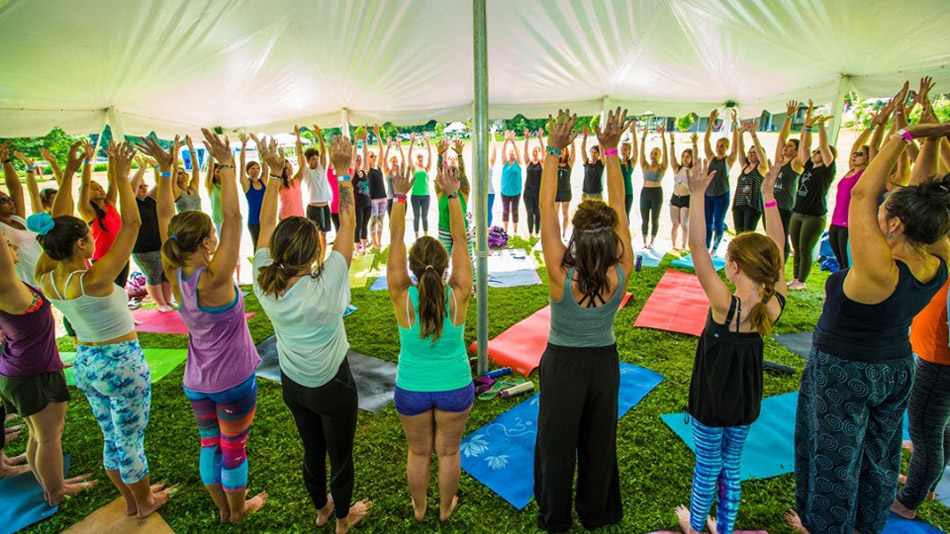 Oooooooooom…y goodness, we're so excited for the Muskoka Yoga Festival! Held this year on July 19 to 21, the aim of the weekend is to get you to connect with yourself, the community around you, and nature.
There's a full schedule of exciting and enlightening activities, which includes over 50 hours of yoga and meditation, music events, dancing, a local farmers market, and so much more. And, new for 2019, they are also hosting a 10k Forest Run through the picturesque Limberlost Forest & Wildlife Preserve.
Camping passes for the weekend are sadly all sold out, but there are still weekend passes available so act fast! Visit here for nearby accommodation in Huntsville or Lake of Bays.
Visit their website for more information
Muskoka Arts & Crafts Summer Show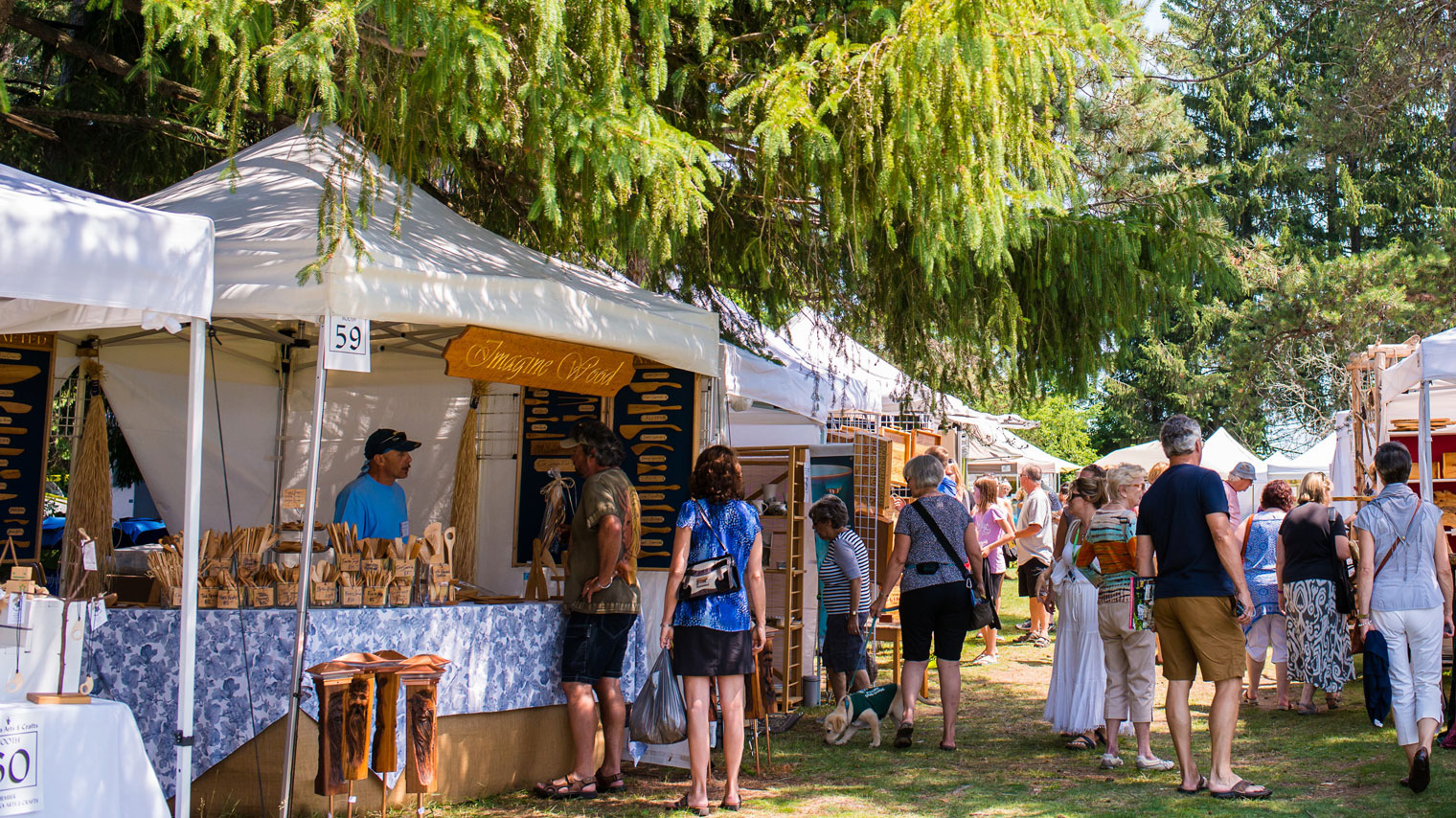 This weekend, July 19 to 21, marks the 57th year for the much-loved Muskoka Arts & Crafts' Summer Show. Hosted in the beautiful Annie Williams Memorial Park, visitors come from all over for this art extravaganza where they get to leisurely peruse the roughly 200 participating Canadian artists. Art, atmosphere, and excitement? It's no wonder that it is such an eagerly awaited event and a staple of Muskoka's summer season.
Visit their website for more information
Stay and Play
Make the most of your Muskoka experience and check out our top recommendations for places to stay and perfect getaway packages.
Content produced in partnership between Muskoka Tourism and the government of Ontario