Plan a Snowmobile Trip While the Going is Good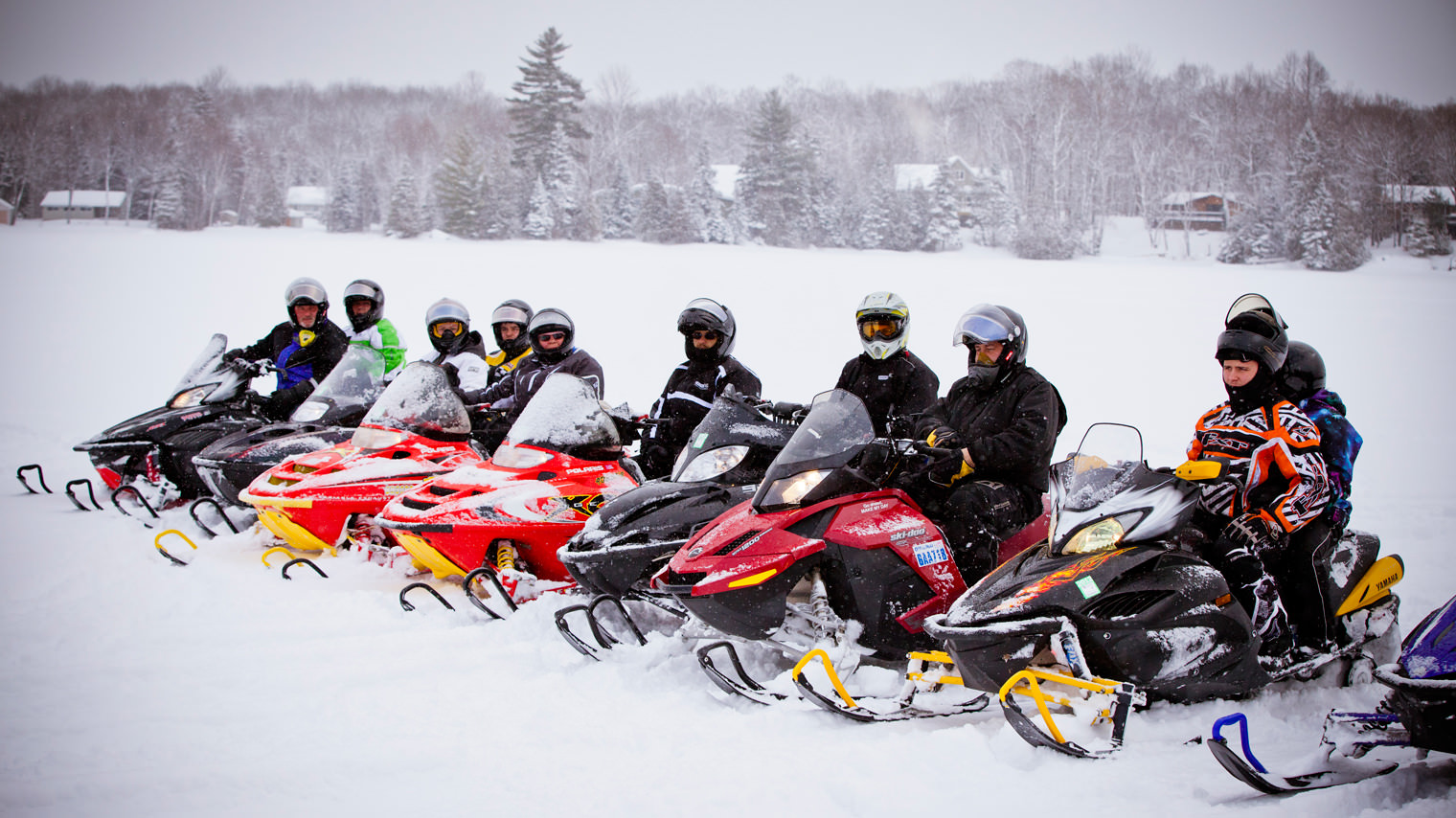 FEB 13, 2018 – MUSKOKA, ON
We've got your snow!
It has been a long wait across much of Ontario, but the snowmobile season has officially kicked into high gear. After a significant drop of snow over the last seven days, much of the trails across Muskoka have been groomed and green-lit for go. For a complete look at the trails in Muskoka, visit the OFSC Interactive Trail Guide.
Start Planning Your Trip
If you want the premier sledding conditions, consider planning your trip midweek. Weekdays are less busy on the trails and rates for snowmobiling overnight packages are often better midweek. Book your trip soon while conditions are still prime.
Need a print trail map? Stop in at our Visitor Information Centre (open 7 days a week, 9am – 5pm) and pick one up.
Try one of our Self Guided Tours
Lake Muskoka Magic is a leisurely day ride (approx. 125km) around Lake Muskoka. We suggest you start your tour at the Muskoka Wharf staging area in Gravenhurst, just off trail C101D. There is ample Room for trailer parking so you can park and ride. This scenic loop takes you through Torrance, Bala, Port Carling, Bracebridge and Gravenhurst, with services easily accessible throughout the communities (note: gas is not available in Bala). Be sure to take the small excursion to the famous Huckleberry Rock Lookout and take in the view.
Lake of Bays Watch Tour is a nice day ride (approx. 200km) through Lake of Bays and the Huntsville area. Tour highlights include ice cliffs, the Big East River Bridge, Oxtongue Rapids and the Dyer Memorial.  This scenic loop takes you through Baysville and Dorset, and close to Huntsville and Dwight. We suggest you start your tour at Port Sydney Ultramar (just ask before you park), and take D103B east to D102B.
Round Algonquin Park Tour is the granddaddy of all snowmobile tours. If you spend the first night and the last night of your trip at one of our resorts, you are more than welcome to leave your sled trailer parked on their premises for the duration of your trip
Where to Stay
Our resorts have created some great overnight packages for sledders. Take advantage of these offers and relax after a day of riding the trails in one of their cozy accommodations: