For the week of November 4 – 10, 2019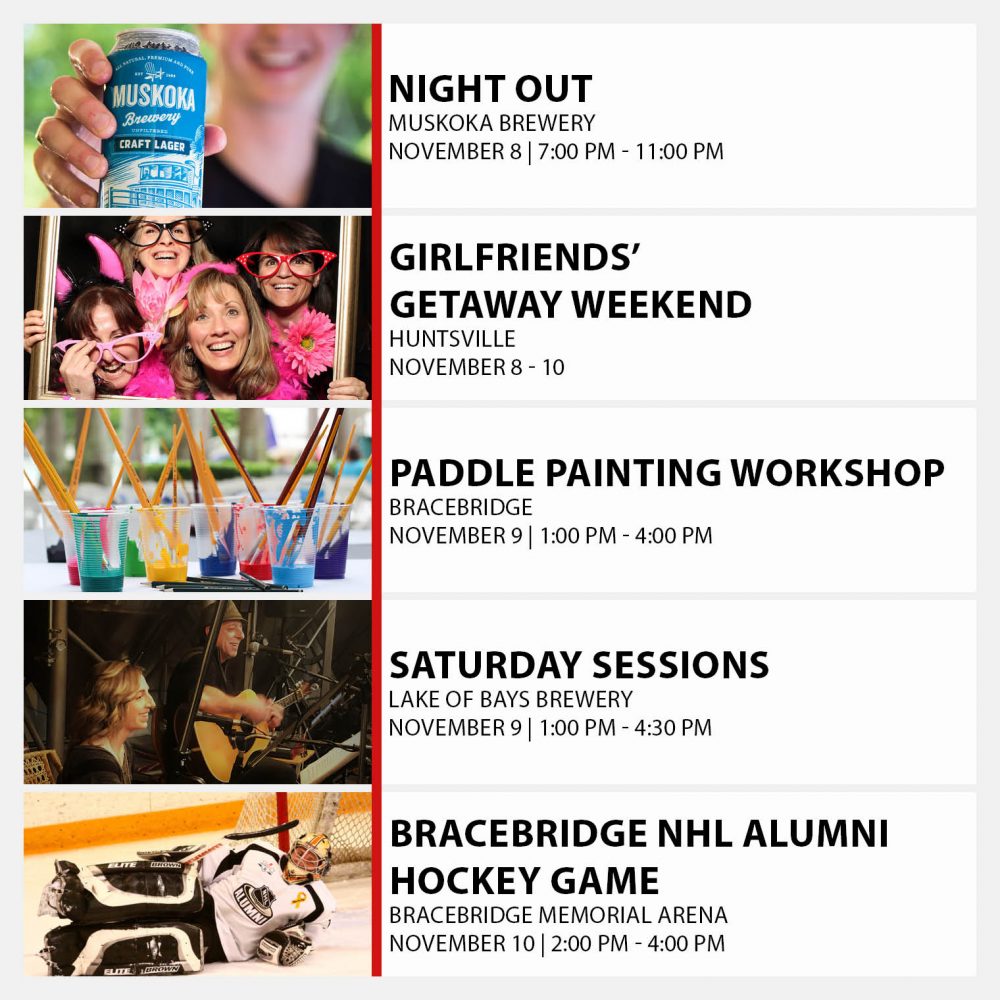 Head to the Muskoka Brewery for a fantastic Night Out, where you will not only raising the roof with your dance moves but also raising the funds for the Muskoka Hospital Foundation. Gather your girlfriends and get away for a weekend of entertainment, activities, shopping and delicious food at the Girlfriends' Getaway Weekend. Don't just shop for that beautiful household item, make it yourself at the Paddle Painting Workshop! Groove and move while sipping delicious brews at the Saturday Sessions at the Lake of Bays Brewery. Dig out your cowbells and cheer on the hockey stars at the Bracebridge NHL Alumni Hockey Game.
Read on to learn a little more about each event.
Night Out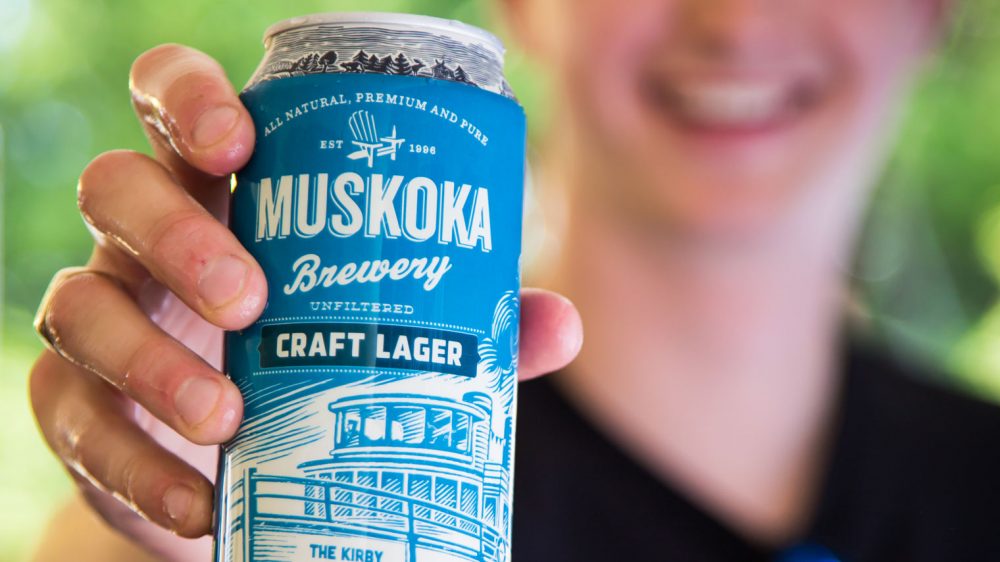 Indulge your taste buds with cuisines from around the world, right here in Muskoka at the Muskoka Brewery; perfectly paired with local craft brews and live music with Stacey Renee. Drink, dance, and eat while supporting the South Muskoka Hospital Foundation on November 8 from 7:00 PM – 11:00 PM, tickets are $75 each.
All funds raised will support the purchase of urgently needed equipment for South Muskoka Memorial Hospital.
For more information, visit their website
Girlfriends' Getaway Weekend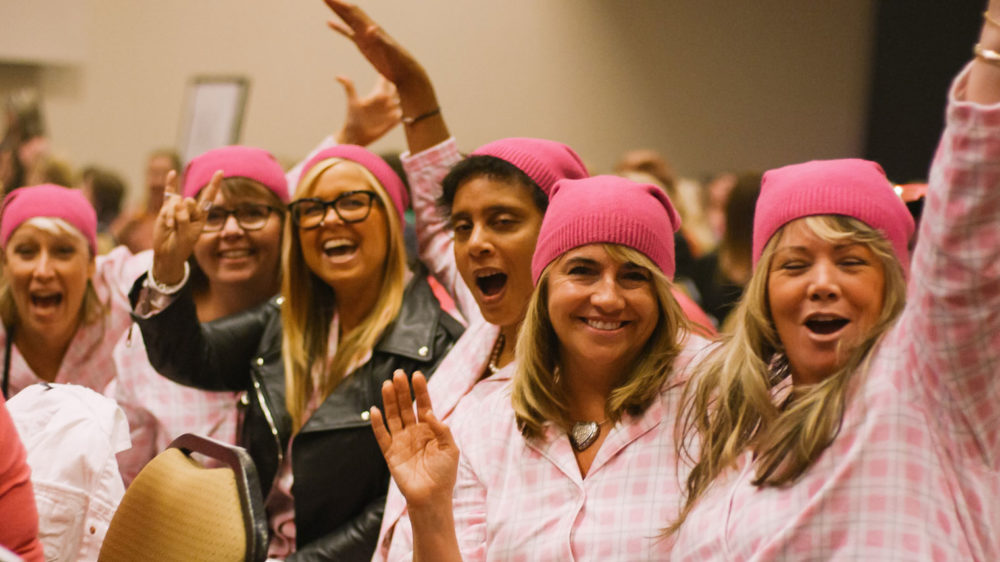 Want to unwind with some great entertainment? Looking for a new adventure? Looking to connect with your inner artist? Craving delectable food experiences?  Then grab your best girlfriends and escape the pressures of everyday life because Girlfriends' Getaway Weekend has it all on November 8 – 10.
Visit the website for more information
Paddle Painting Workshop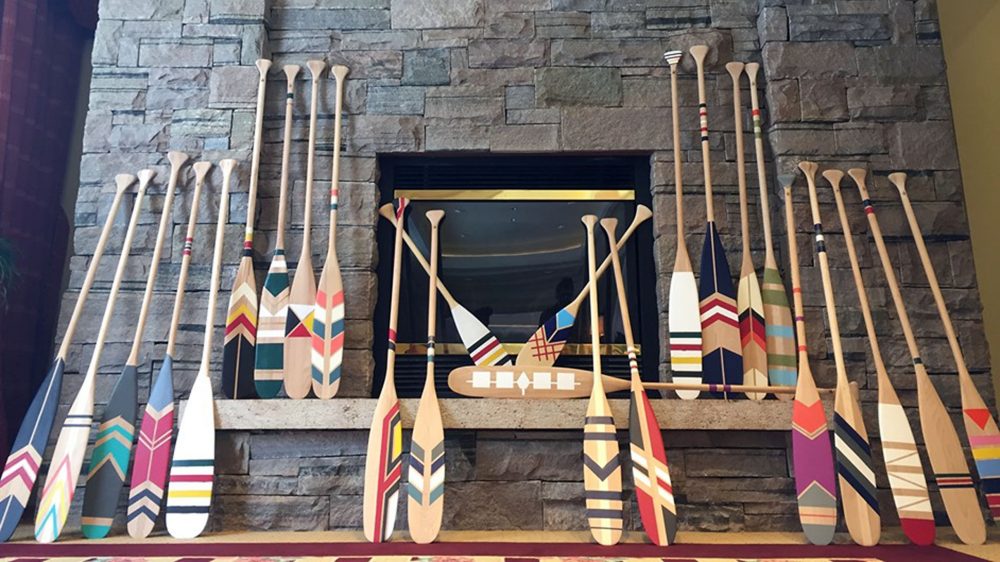 Add a creative touch of colour to your home or cottage, all while learning new skills at the Paddle Painting Workshop at Let the Cat Go Fine Art and Craft Studio on November 9. These trendy items spice up a home in your own unique and handmade way.
Visit their website for more information
Saturday Sessions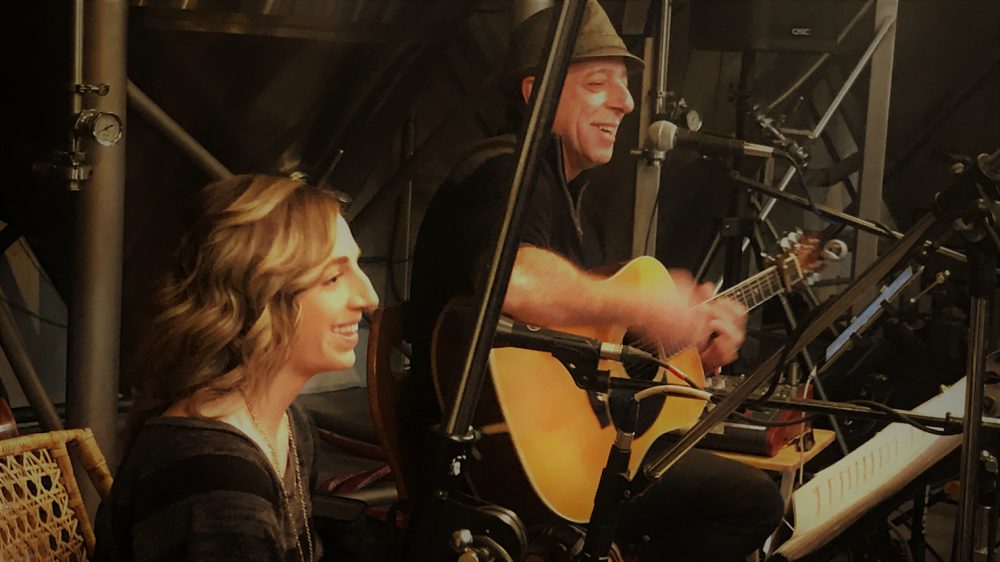 Head over to the Lake of Bays Brewery on November 9 for an afternoon of entertainment. The father-daughter duo will be performing each Saturday for 11 sessions with new songs each week. Your ears will be treated to acoustic music with guitars, djembe, washboard and just the right harmonies.
Visit their website for more information
Bracebridge NHL Alumni Hockey Game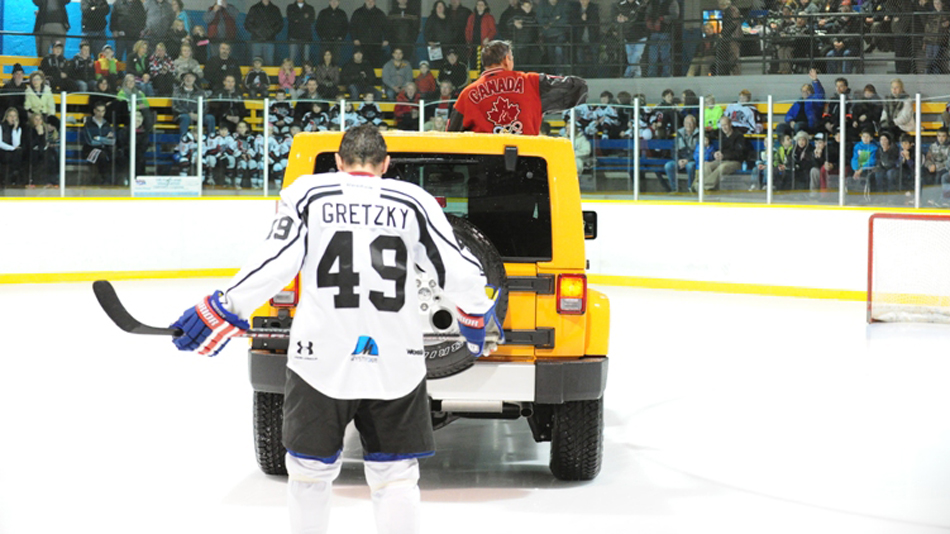 Scotiabank presents Hockey Night in Bracebridge! The 2019-20 NHL Alumni Benefit Tour brings you Hockey's Greatest Family featuring former NHL legends from the Original 6 classic teams, Stanley Cup winners, Team Canada heroes and your local hometown heroes all in support of Special Olympics Ontario and the Law Enforcement Torch Run! The Scotiabank NHL Alumni Benefit Tour is a unique experience providing fans with a memorable night that showcases world-class hockey skills, on ice pranks and old fashioned hockey nostalgia and in Bracebridge November 10. This fun-filled evening provides something for fans of all ages and gives you an exciting opportunity to see a lighter side of these hockey greats while raising money for a great cause.
Visit their website for more information
Stay and Play
Make the most of your Muskoka experience and check out our top recommendations for places to stay and perfect getaway packages.