For the week of November 19 – 25, 2018
There are so many things to do and exciting events in Muskoka year-round, and these are just a few of the highlights for this week. For more recommendations, visit the things to do and / or events section on our website.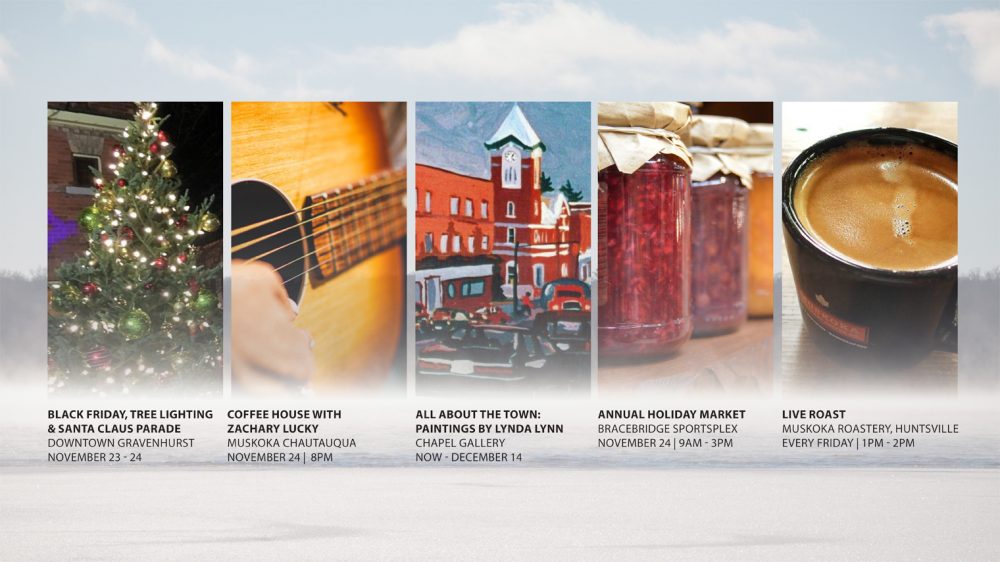 It seems like winter is here to stay, and we're not mad about it. Cozy nights by the fire, and adventurous outdoor activities in Muskoka's rugged wilderness are on the agenda all season long. This week is full of coffee houses (literally and musically), a new art exhibit All About the Town of Bracebridge, and the holiday spirit is picking up with a number of popular Christmas events planned for this coming weekend.
Muskoka Roastery Live Roast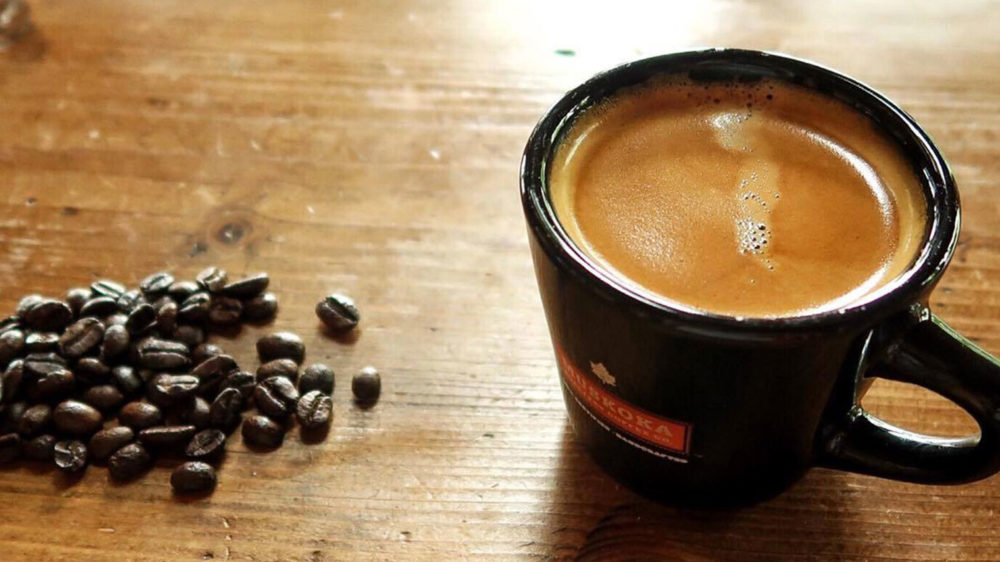 Head to the Interactive Showroom at Muskoka Roastery for an experience any true coffee lover will appreciate. Every Friday from 1pm – 2pm, Muskoka's local roastery invites visitors for one of their special live roasts. Learn about their coffee sourcing program, sample their beans to find out which one is your favourite, and learn about the roasting process first-hand. For coffee lovers, this experience is certain to heighten your appreciation for java. The best part, you can purchase beans right out of the roaster … it doesn't get much fresher than that! Their Muskoka Maple is especially delicious, and makes the perfect cup of Jo on a cold winter morning.
For more information, visit their website
Black Friday Downtown Sales & Santa Claus Parade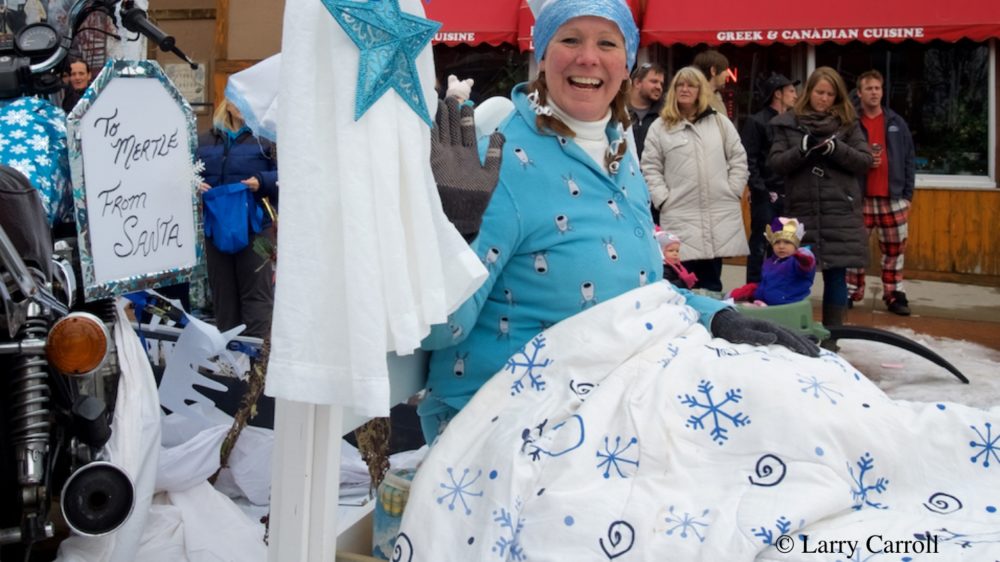 Downtown Gravenhurst is getting in the holiday spirit this weekend. On Friday, November 23, 2018 downtown shops will be open from 5pm – 8pm to offer you the best Black Friday Downtown Sales followed by the Annual Tree Lighting in front of the Gravenhurst Opera House. Not to be outdone, Santa is coming to town on Saturday, November 24, 2018 from 11am -2pm for the 65th Annual Santa Claus Parade.
For more information on the Black Friday Downtown Sales & Annual Tree Lighting, visit their website
For more information on the 65th Santa Claus Parade, visit their website
Coffee House With Zachary Lucky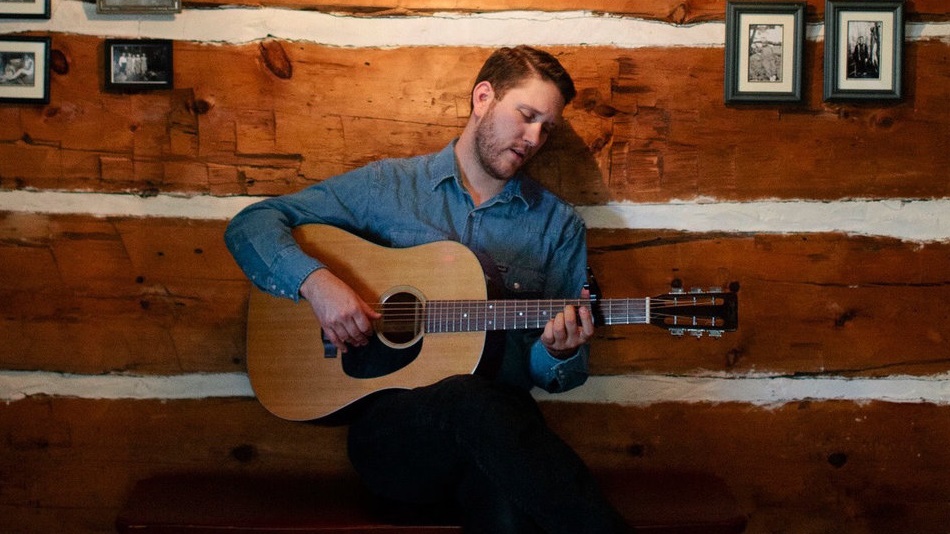 Muskoka Chautauqua presents folk and country singer Zachary Lucky performing on Saturday, November 24 from 8pm – 10pm at the Muskoka Place Gallery in Port Carling. Admission is $10 at the door and refreshments are available by donation. Lucky is known for his deeply intimate and emotive quality when he performs, and you can expect a memorable performance this coming weekend.
For more information, visit their website
All About the Town: Paintings By Lynda Lynn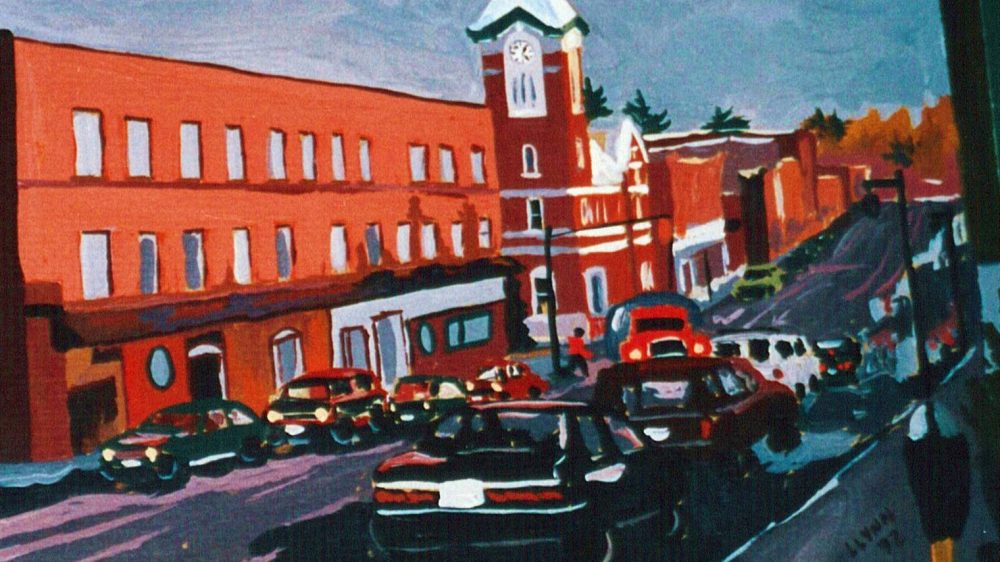 Muskoka Arts and Crafts' newest exhibition will touch the hearts of all those who have had the good fortune of growing up in small town, Ontario. The artist, Lynda Lynn, was born in Bracebridge along with 5 generations of her ancestors. Her paintings tell the story of the charming Muskoka town, with a mix of contemporary scenes and scenes from earlier times. The exhibit is on now until December 14, 2018 at the Chapel Gallery, open Tuesday to Saturday from 10am – 1pm and 2pm – 5pm.
For more information, visit their website
Annual Holiday Market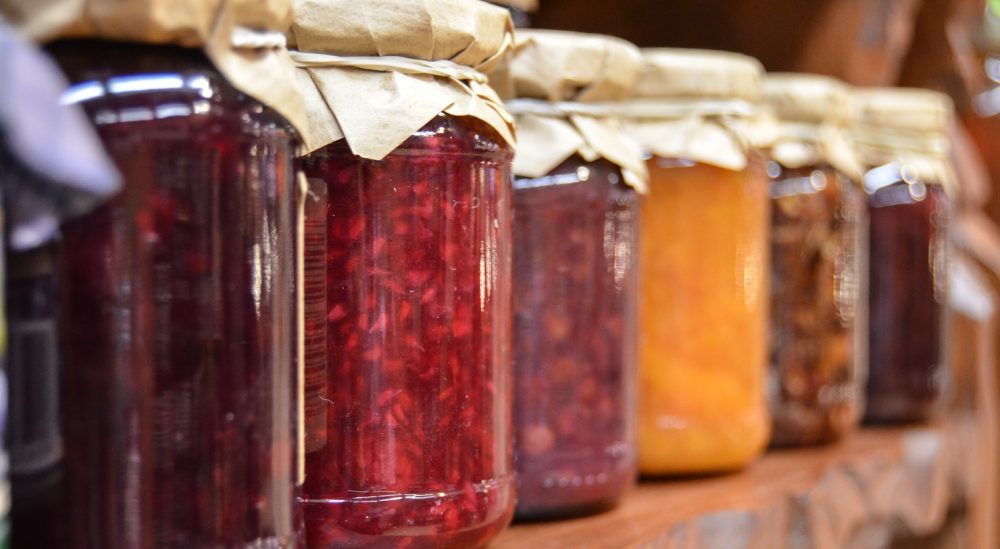 There is no such thing as too many holiday markets! Next up is the Annual Holiday Market on Saturday, November 24, 2018 from 9am – 3pm taking place inside the Bracebridge Muskoka Lakes Secondary School cafeteria. This is always a popular market to start on your holiday shopping, or to find the perfect one of a kind gift from a variety of over 80 unique vendors.
For more information, visit their website
Where to stay
Visit our website for some great recommendations on weekend getaways or try our online booking engine for rates and availability.