For the week of March 18 – 24, 2019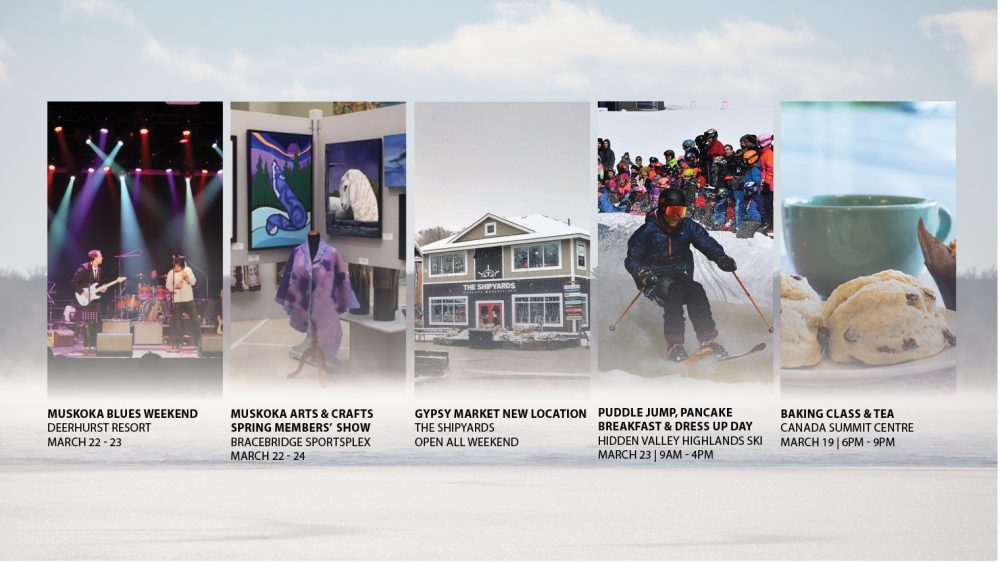 This week in Muskoka you can: listen to blues music, admire spring inspired art, shop a wide selection of vintage collectibles with a view of Lake Muskoka, jump a puddle on your choice of ski or snowboard, and have a tea party in Huntsville with Whimsical Bakery. Muskoka has so much to offer, which is why we can never get enough of this entertaining and relaxing place.
Muskoka Blues Weekend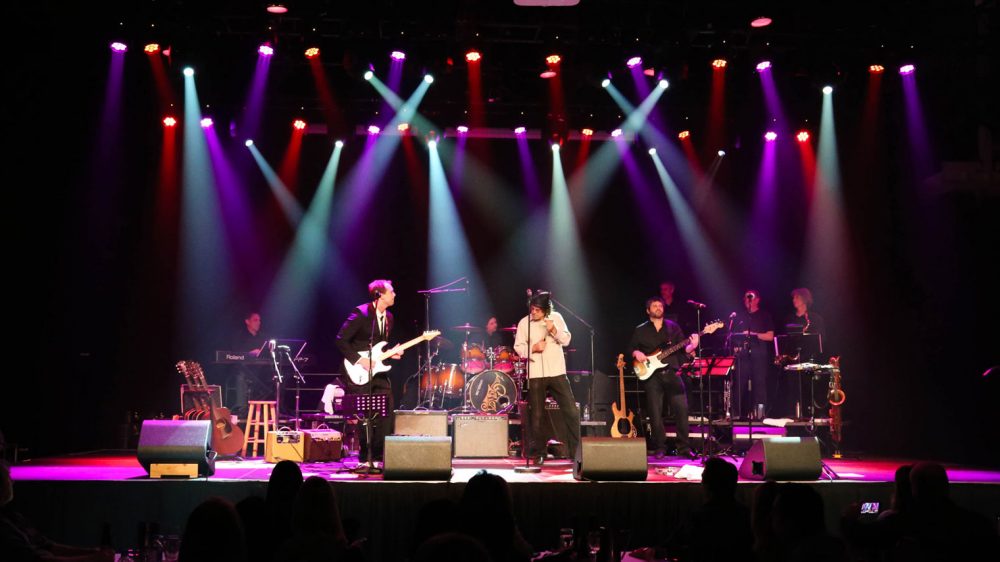 Brews and blues go together so well, which is why Muskoka Brewery is sponsoring the Muskoka Blues Weekend at Deerhurst Resort on March 22 – 23, 2019. The weekend will feature music from the Muskoka Blues Connection and a tribute band to Stevie Ray Vaughn, The SVR Experience. There are a number of ways for you to get in on the blues action; purchase a weekend concert pass, purchase tickets to the Friday and/or Saturday night concerts, or stay the weekend with a 2-night overnight package with Deerhurst Resort.
For more information, visit their website
Muskoka Arts and Crafts
The 42nd annual Muskoka Arts and Crafts Spring Members' Show will take place over 3 days, from March 22 – 24, 2019 at the Bracebridge Sportsplex. Every year there are over 100 members who bring their best work to the show.
While the Members' Show will have a lot of fanfare, we also encourage you to visit the Chapel Gallery for the opening of A Canadian Mosaic, the newest exhibition on display. The exhibit will open on Saturday, March 23 and will run until April 20. Paintings by Laura Carter and photographs by Ulrich Kretchmar combine for a stunning collection that impressively captures Canada's diverse and spectacular landscape.
If you've got time, check out both this weekend!
For more information on the Spring Members' Show and hours of operation, visit their website
For more information on the latest art exhibition, visit their website
Gypsy Market Mews Re-opening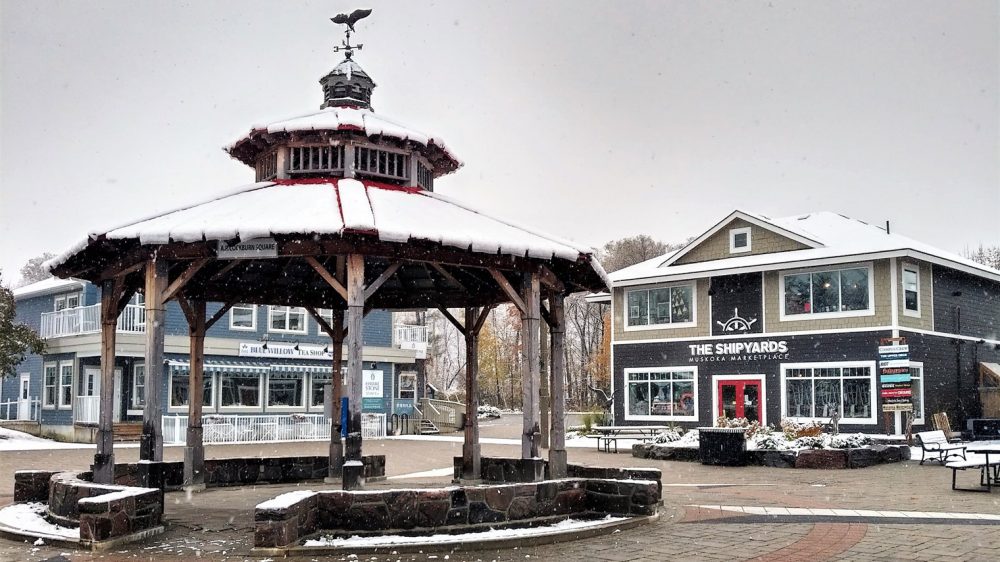 The Gypsy Market Mews has relocated to The Shipyards Muskoka Marketplace located at the beautiful Muskoka Wharf. Shop the vintage finds on the top floor of the building, with a spectacular view of Lake Muskoka and the steamships. The store will be open all weekend long, from 10am – 5pm on Saturday and 11am – 4pm on Sunday.
For more information about the local shop, visit their website
Annual Puddle Jump, Pancake Breakfast and Dress Up Day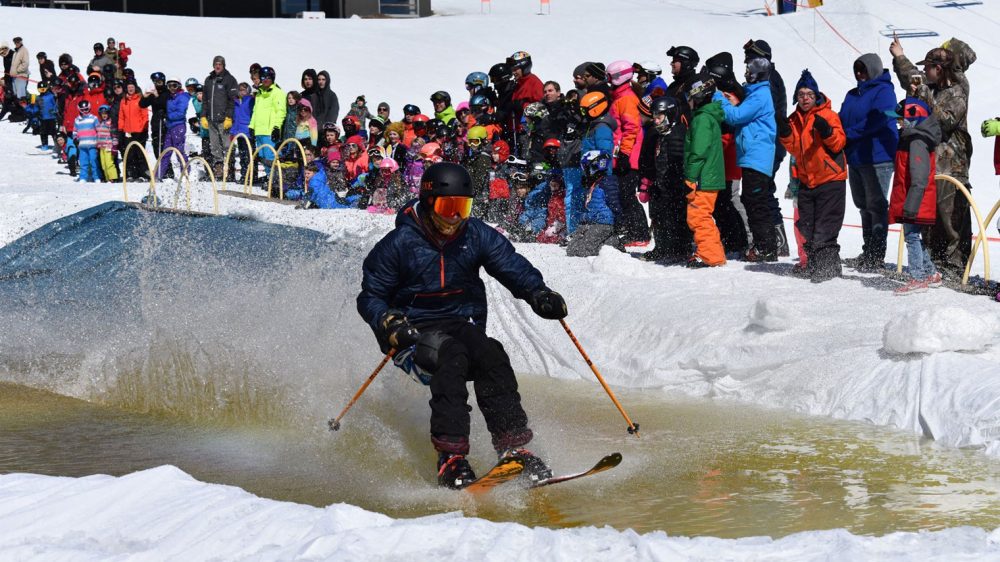 It's time for the annual Puddle Jump, Pancake Breakfast and Dress Up Day at Hidden Valley Highlands Ski Area. This super fun event will take place Saturday, March 23 from 9am – 4pm. The event is free for anyone with a valid lift ticket for the day or for season pass holders. Register for free by 9am at Customer Service, and get ready to jump the puddle by 1pm. Be sure to bring a change of clothes.
For more information, visit their event page
Baking Class and Afternoon Tea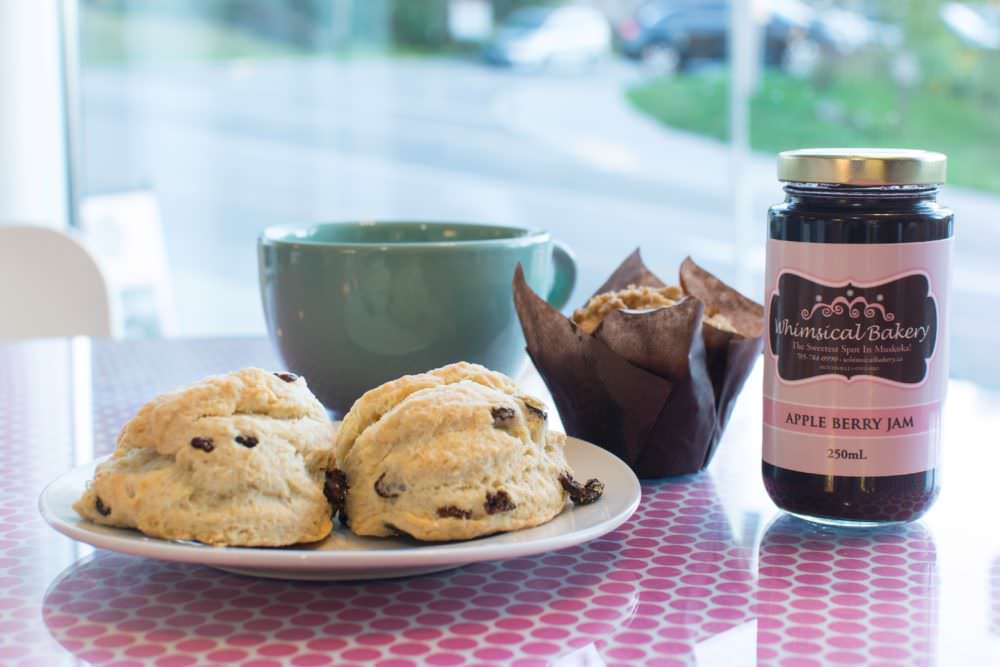 Whimsical Bakery will teach you all the know-hows to host an exquisite afternoon tea. The workshop will be held at the Canada Summit Centre this Tuesday March 19, from 6pm – 9pm. Pretend you are an extra on the hit show Downton Abbey, while you enjoy tea, scones and tasty treats. The baking class is offered through the Town of Huntsville and registration is required. Space is limited so don't wait to register.
For more information, visit their website
Make the most of your Muskoka experience and check out our top recommendations for places to stay and perfect getaway packages.